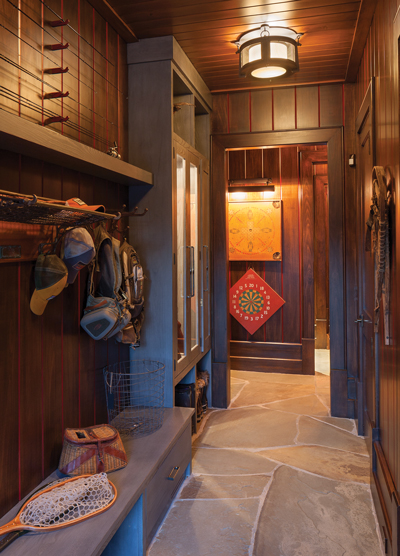 Found near Torch Lake along the Rapid River in Kalkaska County, this nearly 5,500-square-foot family retreat is an authentic portrait of Adirondack Style architecture set on nearly 400 acres of natural landscape. Inspired by the vernacular of the Lake Placid Lodge and the National Historic Landmarked Great Camps in New York, this secluded residential home is similarly designed as a gathering place and an escape for family and friends. 
It is a style characterized by its use of natural elements, such as whole, split, or peeled logs, roots, and burls, complemented by native granite fieldstone and massive fireplaces, and displays of Swiss Chalet, Shingle Style, and Arts and Crafts elements. On the interior, there is a level of elegance often incorporating rich artwork and fabrics resulting in a blended aesthetic of rustic and refined, offering a dialogue between the built and natural surroundings. 
Even at a glance, this residence displays iconic features inherent to the Adirondack Style with its series of three connected volumes, rich exterior timber beams, branch-inspired railing posts, large masonry, and divided-pane windows; while its interior is a vision of rugged elegance, leveraging intricate detailing, advanced technical systems, and materials sourced directly from the Adirondack Mountains region.
"The way I would characterize the home is while some homes are designed by room, some rooms are designed per-square-foot, this home was designed by square-inch," said Matt Reinsma, owner of Bespoke Homes LLC in Rockford, Michigan. "Every inch of this home had some intricate aspect to it that had to be really monitored and laid out closely."
Bespoke Homes is a boutique construction firm founded with a singular focus of building clients' dream home through a relationship-drive process. Launched in 2015, Bespoke Homes leverages Reinsma's more than 20 years of experience and knowledge of the industry, trade partners, and innovative design solutions to deliver high-end, custom built homes and remodel projects. In the three years since its establishment, the small firm's portfolio has reached more than $12.6 million in value reflecting diverse architectural styles and project types.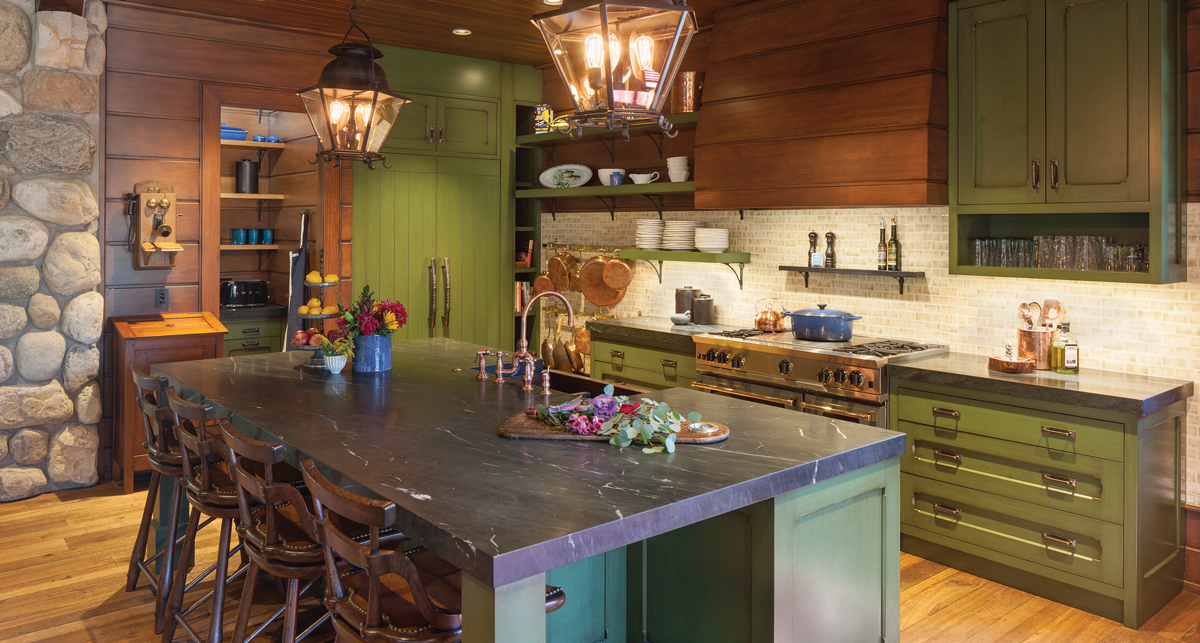 To read the full story, pick up your copy of Great Lakes By Design: The Acoustics or start your subscription here.
Photography courtesy Jeff Tippett