When the Capitol Theatre Building was completed in 1928, it not only epitomized the atmospheric style that would come to define John Eberson's architectural career, but also was the largest theater in Flint, Michigan and among the Butterfield Theatre chain's most lavish. While the theater shuttered its doors in 1996 and sat dormant for nearly two decades, a multidisciplinary group of organizations, architects, designers, and stakeholders have once again restored the cultural and artistic venue to its original luster.
"There are some modern theater facilities in Flint, but this was an excellent opportunity to have more availability of these resources to the community," said Matthew Jennings, AIA, historic preservation leader and associate with DLR Group. "Plus, the fact it is surrounded and ringed in by retail opportunities and commercial spaces on the upper floors is a great opportunity to bring more life, more activity to downtown and help reinvigorate it and bring it back to life."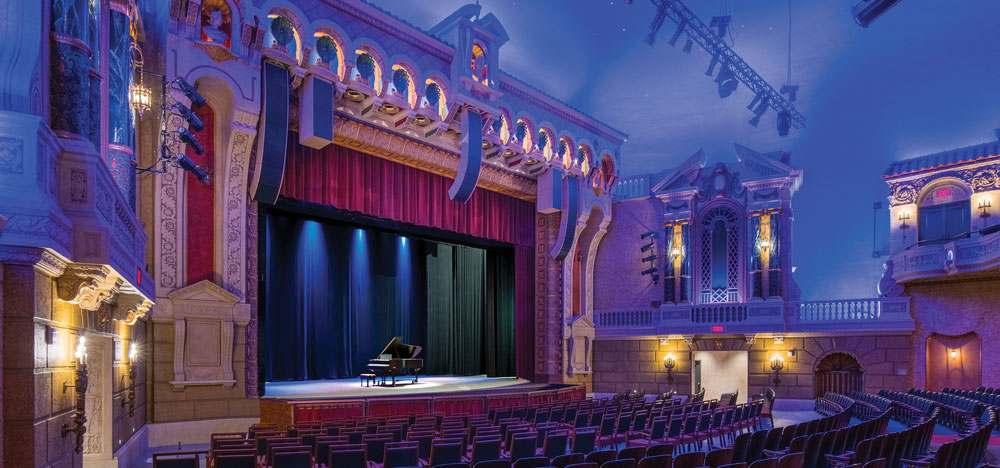 In restoring the Capitol Theatre, the design team not only enhanced acoustics, updated historical lighting and recreated fixtures made possible through serendipitous eBay finds, and reproduced the original theater seats, but also recreated the buildings original 1928 façade exterior terra cotta ornamentation, decorative plasterwork throughout the theater and lobby, and refurbishment of 25,000 square-feet of office and retail space. 
With major restoration work completed, the 1,600-seat Capitol Theatre opened for the first time in 20 years late 2017 with a soft opening performance, once again setting the stage for a rich piece of Flint's historical and cultural landscape.     
Photos Courtesy Kevin G. Reeves
---
Read the full story in print in Great Lakes By Design, Volume 2 Issue 3: Retro-Classic. 
Cover photo courtesy Joseph Jeup Inc.

Start your one or two year subscription here.