Welcome to greatlakesbydesign.com, the official website companion to the Great Lakes By Design Magazine.
This digital edition of Great Lakes By Design delivers the same great quality content about design in all its many facets throughout the region. The online platform offers unique editorial features, photography, and video; providing another lens from which to ponder the finer details of design.
Great Lakes By Design Magazine, the print edition and companion to greatlakesbydesign.com, is a bi-monthly design publication highlighting the architecture, the arts, the destinations, the fashion, the products, and the people behind them throughout the region. The magazine showcases work from designers in Michigan, Chicago, Indianapolis, and other major markets surrounding the Great Lakes.
Our team seeks to create a sophisticated and insightful publication offering a unique perspective into the world of design. Through well-written features, distinctive composition, and captivating photography, Great Lakes By Design explores the many elements of composition, form, and structure comprising the places, products, and services that truly create a memorable experience for others.
With an eye on design and a passion for sharing the stories driving the latest products and projects, Great Lakes By Design invites the design aficionado, enthusiast, and neophyte alike to share in the exploration.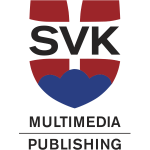 SVK Multimedia and Publishing is an independent and privately held company dedicated to providing high quality products and services that create meaningful value to our partners, clients, and well-defined audiences. As a publisher of fine magazines and books, we are committed to creating expertly designed products with well-written and insightful editorial content for our readers.
Founded in 2016, SVK Multimedia and Publishing is the parent company of Great Lakes By Design, as well as other fine publications, websites, and services. Visit svkmp.com to learn more.