By R. Collins
moss Design takes a holistic approach to its diverse projects and its design studio.
Some designers pursue the art of design to follow in the footsteps of those who have come before them. Others enter the industry so they can do things their own way, which is the case for Matt Nardella, AIA, LEED-AP, of moss Design studio in the Lakeview neighborhood of Chicago, who created the full-service architecture and design studio to integrate his own design process into the continued building of the city.
Come the recession in 2008, Nardella took the restricted job market as a much-needed opportunity to work for himself. After hiring a few others with a diverse grouping of interests, the moss team decided to create a studio identity which unified their non-work and professional interests.
As a result, one of Nardella's earliest colleagues at moss used a background in journalism to create a blog on the website featuring categories ranging from moss projects and materials to advice on a healthy work-life balance. Other moss employees were interested in making furniture, which developed into a side venture for the firm on Etsy creating custom furnishings for clients and moss' own office.
Many featured furniture items at moss utilize reclaimed wood pieces, such as the elegant Live Edge table formed from a Black Walnut tree uprooted by a storm in Wisconsin, and the Bowling Alley bench and console, which is composed of glossy, maple bowling lane wood, and reclaimed walnut barn wood. The mitered corners of the bench and console create a sense of movement between individual panels.
"All of those things that people were inherently interested in that weren't necessarily architecture, we've tried to fold into the business and make it an applicable and economically sound part of our practice," said Nardella. "That's what I always hope to do as long as we have an office."
One of his biggest interests—and one that determined the creation of the moss team the most—was sustainable architecture and design. Nardella indicated in California the idea of sustainability was more of a lifestyle and once it was brought back to his home town of Chicago in 2005, it took some convincing for city-dwellers to consider it as something more than a trend.
"I realized then that it was something we need to protect and I thought about ways that architecture could do that," Nardella said. "There are many facets to sustainable design and architecture, but I think my time in California and broadening my interests allowed me to connect to that part of nature that I don't think I had been before."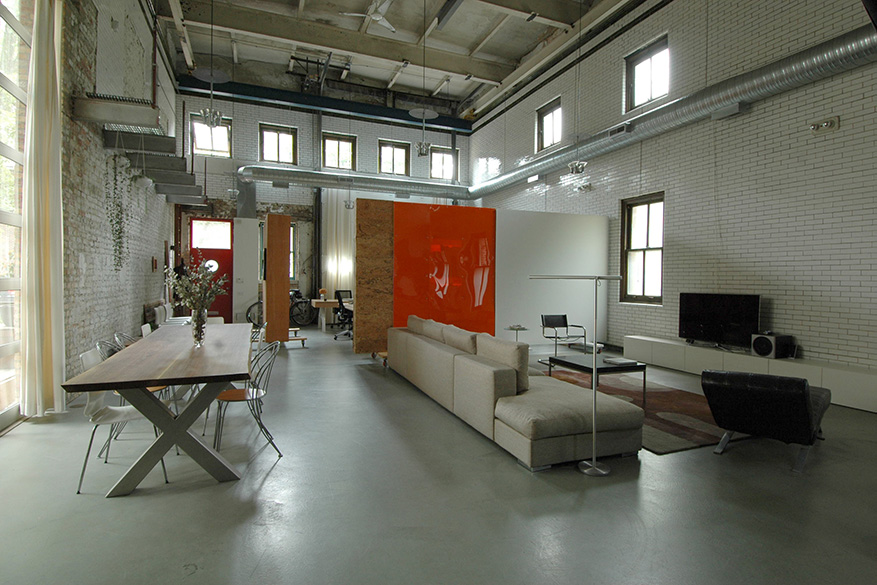 The attention to something as simple as the pre-existing infrastructure of a building or the sun's position can end up saving clients more money than expected during the design and build process. With the proper location on a site, a building—and its owners—can take advantage of the sun's movement across the sky to reduce electricity costs and enhance window views.
"There's an angle for everyone: whether it be the altruistic nature of designing with sustainability in mind or just the simple economics of if you spend a little more time and money now, the payoff down the road will reduce life-cycle costs for your building, because it's more energy efficient," said Nardella.
In designing a site's placement in accordance with the sun, the moss team also tries to understand and take full advantage of all of the site's characteristics and environmental qualities. Throughout that process, the team integrates the existing infrastructure and products leftover from the original site into their final design. For Nardella, it is a sensible method to use any dependable materials that are already free.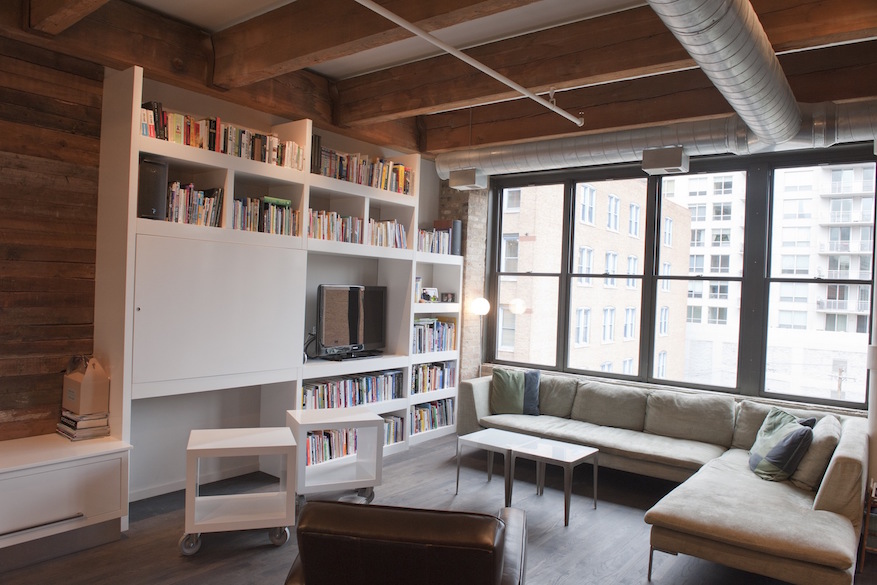 moss' continuing trend of working with pre-existing wall structures is evident in their Erie Street Loft project, which showcases a reclaimed timber fireplace and surrounding wall area. In another project, the firm presents guests with an eclectic bouquet of authentic materials, such as slab-wood bar and an exposed brick wall, in the renovation of Appellation Wine Bar and Restaurant by Pastoral in Andersonville. The modern layout is accentuated by a bar-length, custom-built wine rack system and dim, warm lighting.
As moss continues to move forward, the team plans to add future rehabilitation and fresh design projects to its portfolio, such as a new urban design scheme of a branch of the Chicago River Kayak Park and new artist lofts and office space with an exposed, original masonry structure and existing concrete.
No matter what they are designing or building, Nardella plans on starting each project with the same rule during phase one: "Let the site decide how the building should look."
moss Design is a LEED accredited studio with a team that works with clients to create enduring, sustainable, and successful design whether it is an architectural project or custom furniture work. The studio's diverse portfolio comprises projects in residential, retail, mixed-used, commercial, urban design, furniture, and brewery and winery markets.
Photography courtesy: moss Design