Text: R.J. Weick
Box Studios, an architecture and interior design firm based in Chicago and Denver, recently completed a re-design of Fairlife LLC's unique workplace environment in an effort to update the space to meet their client's current operational needs.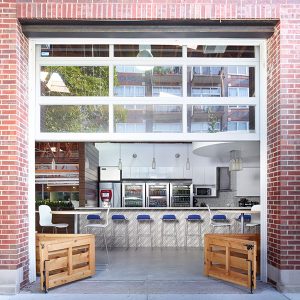 As a young company at the time of initial design, Fairlife LLC was interested in an innovative and well-designed solution not only reflecting its culture and values of transparency and creativity, but also paid tribute to its agricultural background. Now a couple years after initial design, the company continues to tackle the challenge of integrating growing design trends and how people are working in its new renovation.
"They have obviously worked in this space and know what they like, but they also have listened to what the latest and greatest trends are and by implementing those new designs, it has changed even though the major element was already there," said Ferdinand Dimailig, AIA, founding partner of Box Studios in Chicago.
The existing brick wall was taken down to open up workstations and the whole area into a much larger environment, an adapted meeting space near the plant wall incorporates a comfortable kitchen-lounge area, and the designer milk bar was re-designed; while the barn-inspired boardroom remains a dynamic focal point.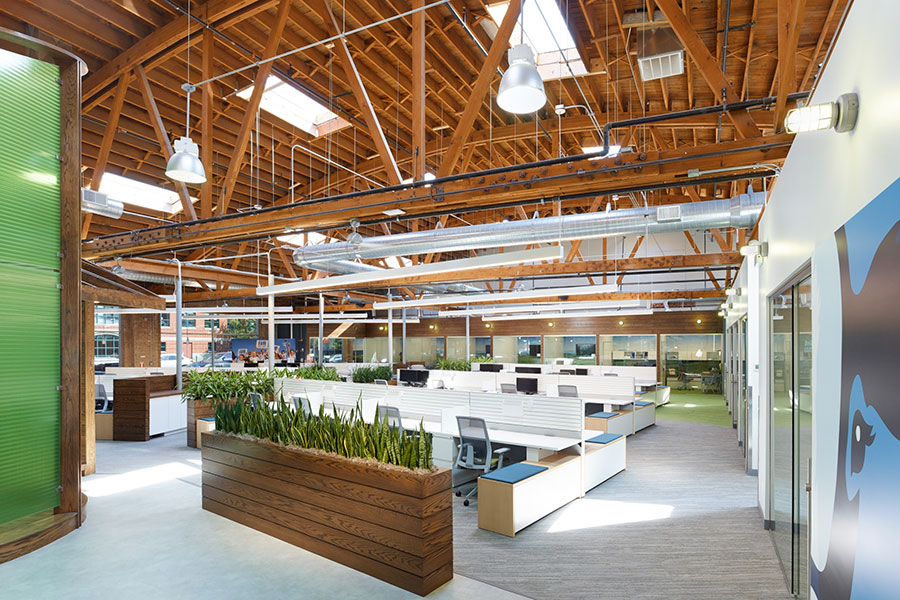 Read the full story in print in Couture to Kitchen, Volume 1: Issue 5. Available for purchase here.