Text: R. Collins 
As timeless components of many interior spaces, stone products have grown in quantity and quality as a result of development in fabrication techniques and becoming increasingly customizable for individuals and businesses. 
Great Lakes Granite Works in Comstock Park, Michigan, is a designer, retailer, and fabricator of fine stone products, pursuing customer satisfaction and a diverse range of quality materials since 1992. The drive to provide clients with natural solution for architectural and commercial needs has solidified the firm's position as one of West Michigan's top fabricators and installers of granite and quartz. Now with access to more than 300 granite colors, as well as an assortment of natural and man-made materials, the family-owned and operated firm offers selections in granite, marble, quartzite, porcelain, and engineered stone.
"In whatever we do we want it to be the highest possible level of quality, and be delivered with customer service that exceeds expectations," said Chris Fortosis, president of Great Lakes Granite Works. "From start to finish, a culture of excellence drives the process."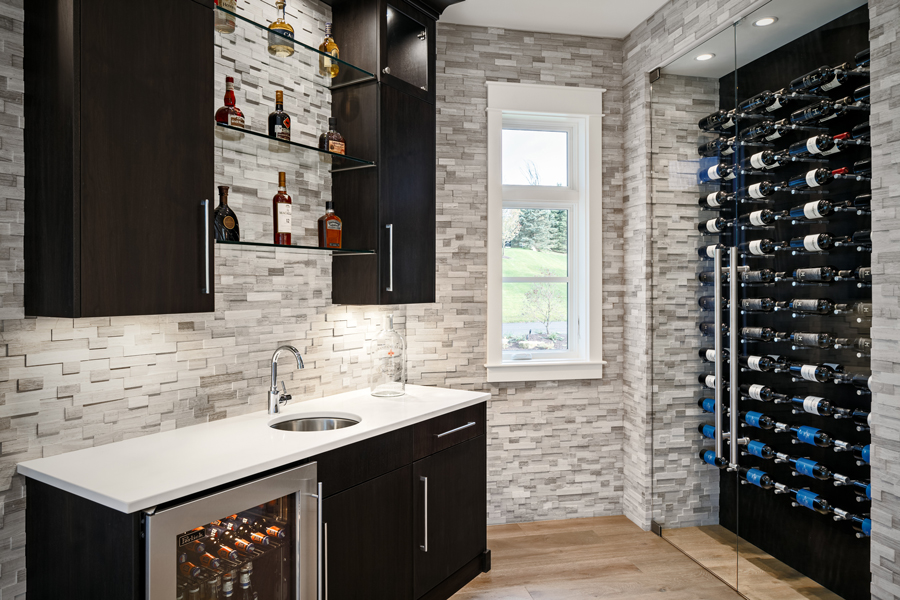 Granite not only offers a natural appeal, but also is valuable in terms of high-impact surfaces. Not only can withstand up to 1,200 degrees Fahrenheit in direct heat, remain almost entirely stain-resistant, but also can have an extended lifetime through using revitalization products offered by Great Lakes Granite Works. 
For customers, the process of locating the perfect granite, or other stone accents, often begins at the Great Lakes Granite Works Comstock Park showroom, where more than 200 varieties of granite, approximately 40 varieties of marble, and an array of color gradients and finishes are paired with tailored service to ensure final design choices are best suited for lifestyle and aesthetic goals. A drive to make each customer understood and comfortable in their choice is one of Fortosis' top priorities. 
"Guaranteed satisfaction builds a strong customer following and results in frequent referrals," he said. 
The firm often fabricates products for kitchen countertops, bathroom vanities, commercial signage, and commercial granite tabletops; however flexible machinery and expert craftspeople allow for the design and fabrication of other products, from fireplace surrounds and furniture to a variety of other applications. 
While the showroom provides a comprehensive understanding of the firm's stock, continued access to new materials allows Great Lakes Granite Works to hold an inventory of more than 1,500 project remnants to use in small-scale projects, making them highly customizable and unique. After initial product choices are made, the firm's investment in West Michigan's fine craftspeople and machinery—including water treatment and recycling machinery—infuses each fabrication and installation project with expertise and care. 
"We are always striving to be above and beyond industry standards. We often compete with ourselves," Fortosis said. 
Photos courtesy: Great Lakes Granite Works