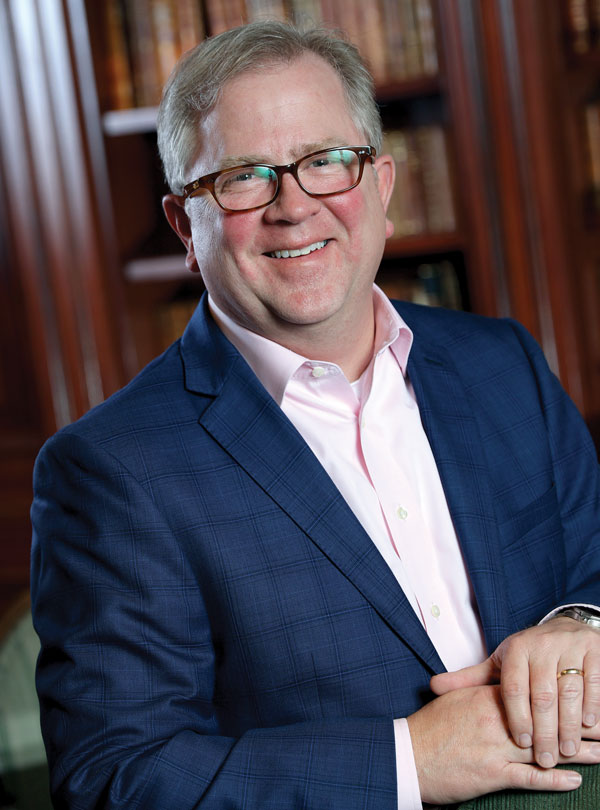 Owner, Principal | Sears Architects
Grand Rapids, Michigan
Robert Sears, owner of the boutique architecture and planning firm known as Sears Architects, considers himself lucky.
"I knew what I wanted to do. So many people don't have a passion or a clear direction for their career," Sears said. "I've wanted to be an architect since I was in sixth grade. I've always wanted to have a storefront office like we have now, so I geared my whole education and job experience toward that."
Goal burning bright in his mind, Sears went on to tailor his classes in high school and college, and even the job choices and locations to help secure his dream. Upon completing his academic career at Miami University and University of Kentucky for architecture, Sears' interest in residential work in the traditional vernacular style led him to a small boutique firm on Nantucket Island where he spent a year involved in numerous custom residential projects including several for television's "This Old House." From there, he transitioned into working on high-end, custom residential projects at a firm in Connecticut for two years.
Full text available in our print edition, Great Lakes By Design, Volume 1, Issue 6: Seasonal Ambience available to purchase now or with your subscription.
To learn more about Robert visit his site at searsarchitects.com
---
---