Text: R.Collins
The Minnesota-based company known for pushing the solid surface envelope continues its legacy by offering innovative finish options and expanded designs—and its Michigan-based partner is bringing it to the table.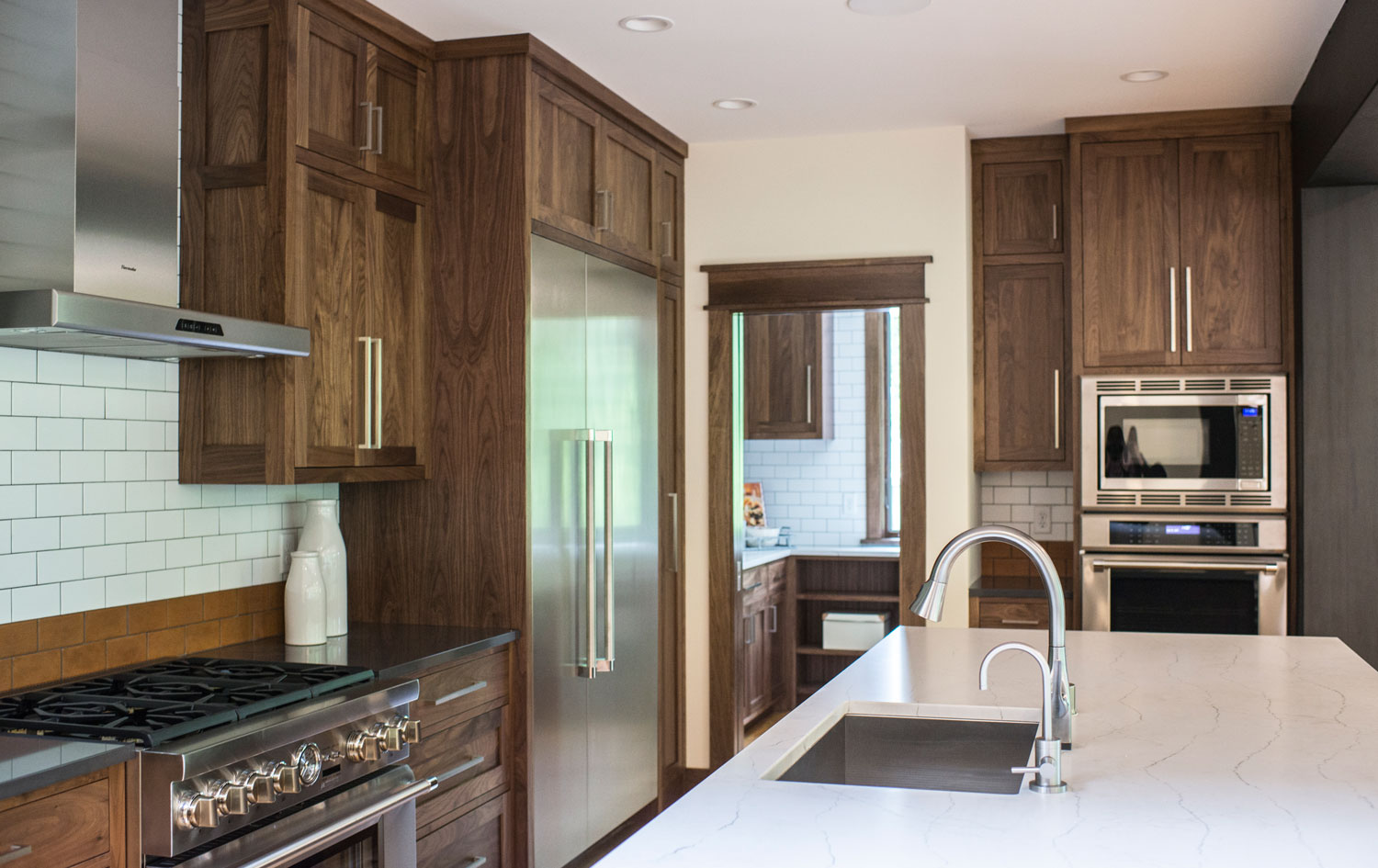 Since entering the quartz market in 2000, Cambria has been changing the functionality and style of kitchens worldwide. Founded by the Davis family and known for producing and engineering natural quartz in the United States, the company has recently introduced two additions to the kitchen design market: a new breakthrough surface finish option known as Cambria Matte and an expanded Marble Collection with five new designs.
For years a glossy marble countertop—such as Cambria's standard Cambria High Gloss—could be associated with high-end kitchens. Now, Cambria's new matte finish is swaying luxury seekers toward a refined look that is soft around the edges. Complementing trends in minimalism and high-quality simplicity that speaks for itself, the finish provides an elemental look and a surface that has been described as "velvety" to the touch.
This is without compromising the qualities that Cambria's original gloss finishes are associated with as Cambria quartz is NSF51 certified. The new matte finish is also certified, making it stain and scratch proof, non-porous, and completely maintenance free.
Surfaces such as vanities, backsplashes, countertops, and flooring take on a honed marble look protected from wear due to Cambria's innovative creation process that mixes the matte finish into the desired minerals at different stages of the process, according to Lisa Koger, manager of the design gallery at the Michigan-based surface fabricator known as Lakeside Surfaces. The result is a un-layered surface Cambria has guaranteed will last for a lifetime.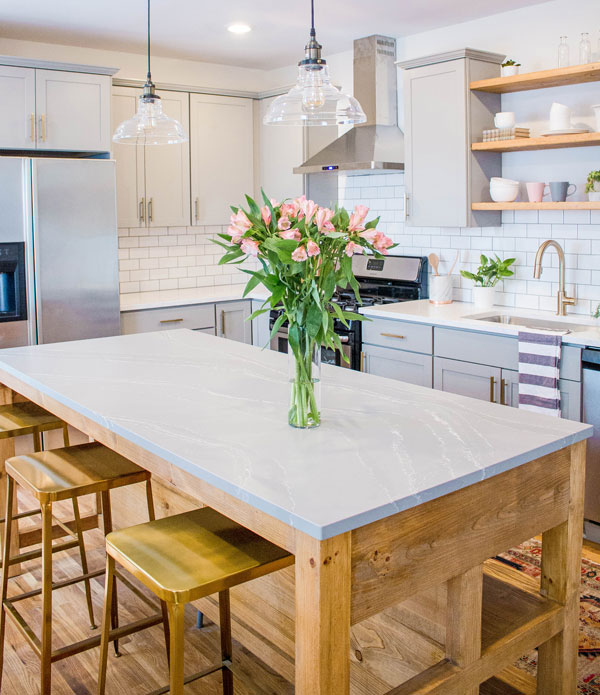 "The market has really been asking for this honed granite look or for a matte look and so Cambria wanted to make it right before they released it," Koger said.
Koger indicated the Cambria quartz styles complement their practicality since soapy water is the only thing needed to clean them and they're stronger than granite. She also noted that unlike granite, which is brushed to make surfaces slightly more rugged and textured, the new matte finish favors a softer aesthetic.
"It doesn't compromise the quartz, the maintenance factors, or anything which gives it that smooth look," Koger said.
Lakeside Surfaces has been working with Cambria for years and creates custom measurements, fabricates Cambria stones, and cuts them to buyers' specifications. Using state-of-the-art machinery allows Lakeside to fabricate for 200 kitchens per week by accelerating the overall fabrication process. In February 2016, it opened a fabrication plant filled with brand new machinery barely introduced to market to further compliment project efficiency and market introductions like Cambria's new matte finish that are gaining popularity.
"A lot of people—in West Michigan at least—feel that [gloss] provides a luxurious viewpoint…but we've also heard that a lot of people really love the matte finish, because it is soft to the touch," Koger said.
Cambria quartz is pure, natural quartz and is composed of pure white particles that are mined entirely in North America. After the quartz is mined, Cambria adds binders and pigments to the mix to create each individual design, producing new designs each year to add to a catalogue of over 140 options. In March 2016, the matte finish changed the dynamics of each design, offering buyers twice the options.
Cambria has also released new designs in its Marble Collection: Brittanicca Gold, Brittanicca Warm, Ironsbridge, Delgatie, and Highgate. The introduction has enhanced the pre-existing marble palette to include warm neutrals and large-scale veining, creating a luxurious yet comfortable set of options for consumers.
For more information visit lakesidesurfaces.com