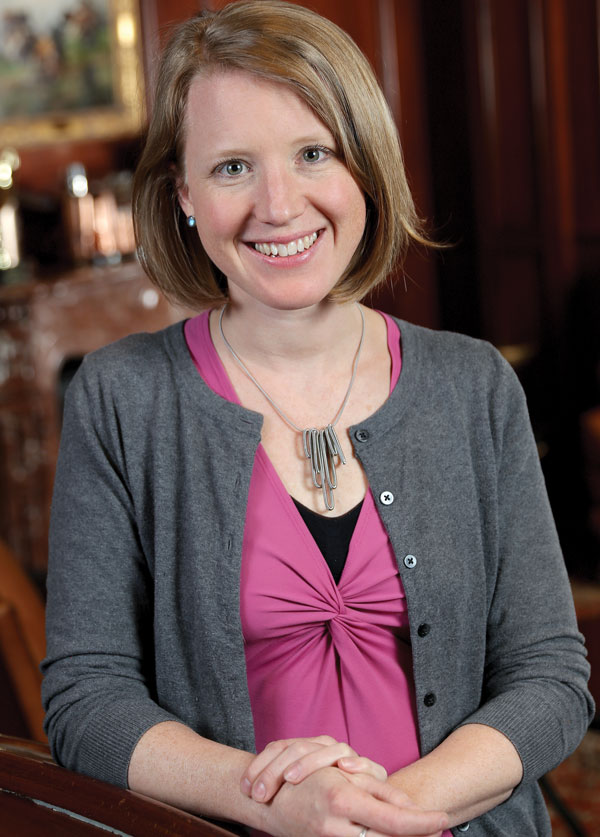 Architect | Mathison|Mathison Architects
Grand Rapids, Michigan
There was a period in time when Megan Feenstra-Wall, AIA, architect at Grand Rapids-based Mathison |Mathison Architects, and her husband took a year off from their professional careers and spent nearly six months backpacking and traveling through southeastern Asia and the subcontinent of India. While the trip, which was rather spontaneously decided last minute after abandoning the original truck, tent, and cross-country tour planned stateside, may not directly influence Feenstra-Wall's design work today, she noted she would like to think it does subconsciously.
"There are so many great sites in the world. One of our favorite places on the trip was Bagan, Myanmar where we rented a bike and biked around from temple to temple," Feenstra-Wall said.
"You can open the gate yourself, walk in, climb up, and then you are looking over this landscape of hundreds of temples. It was the center of a civilization. There is something so surreal about it. It was amazing," Feenstra-Wall added.
---
Full text available in our print edition, Great Lakes By Design, Volume 1, Issue 6: Seasonal Ambience available to purchase now or with your subscription.
To learn more about Megan visit their site at mathisonarchitects.com
---