Set near the wetland shores of Grenadier Pond on the western edge of Toronto's High Park, this low-profile, contemporary home in the Swansea neighborhood is unassuming upon approach with limited street frontage. Yet, as the onlooker is drawn down the drive, there is a sense of procession and shelter to the three-story, 3,500-square-foot home nestled into the forested hill and ravines inherent to the protected park. Its envelope and clean lines are modest interventions on the site, allowing for interaction and relationship with the unique biodiversity of Grenadier Pond. 
There is a thoughtful connection between built and natural landscape—a concept that is central to the founding philosophy of the architectural team behind the design: Altius Architecture Inc.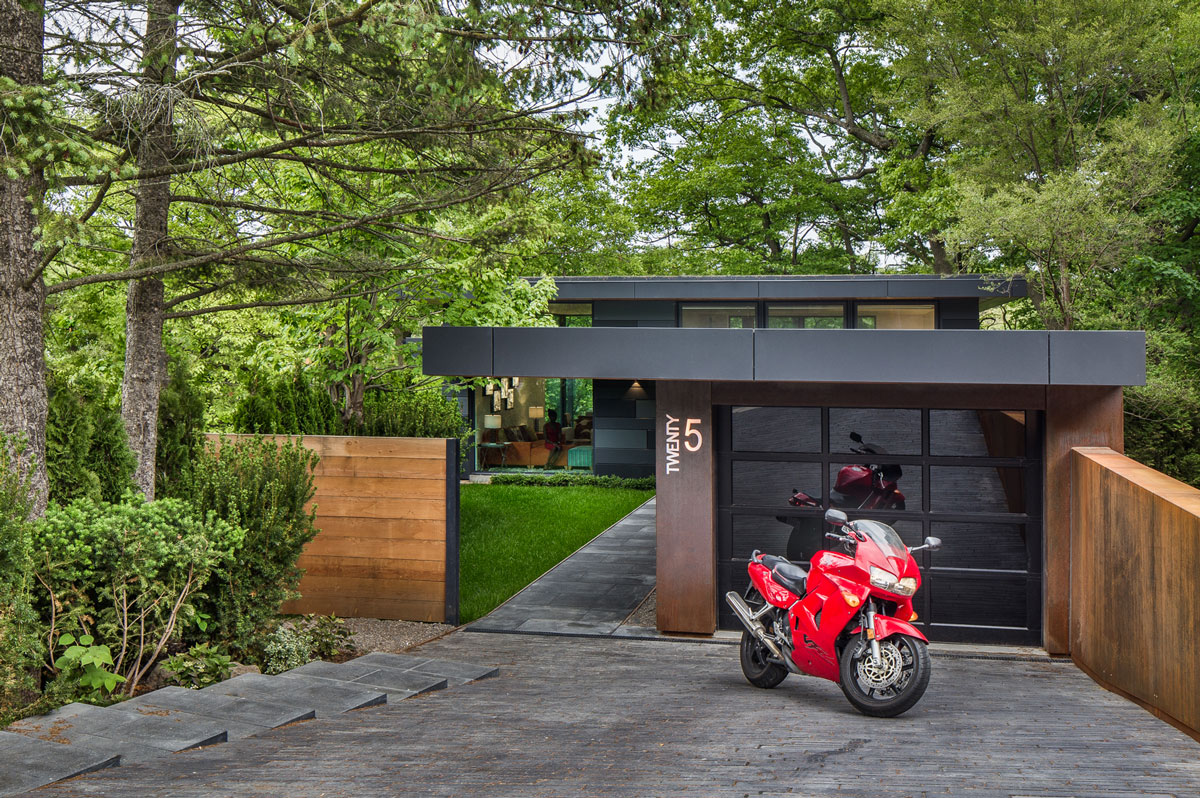 "I don't know when it happened, but architects became really disconnected from the building site to the point that they do their drawings and then they take on a supervisory role in an inspection sort of way, and general contractors and builders took over management of the build," said Graham Smith, OAA, LEEP AP, managing principal and a founding partner of Altius Architecture in Toronto, Canada. 
Altius Architecture is a full-service, multi-disciplinary architectural and interior design firm specializing in custom residential work and clean, contemporary design emphasizing craftsmanship, materiality, and sustainable solutions. Informed by its founding philosophy of the master builder, a vision that has since expanded and matured throughout its 20-year design-build history, Altius Architecture works with is sister company, Altius CM Inc.—the construction management division—on a majority of its projects to bring a hands-on, holistic aspect to the design-build process. 
For the house on Grenadier Pond, the project began with a client vision of finding "a little piece of green in the city" for himself and, in a serendipitous-turn-of-events for Smith, a familiarity with the potential site and street and ravine property regulations in the park.
"Interestingly enough, I lived on the street. I had built a house on the street, we had done a couple other projects on the street, and I had driven by this property thousands of times and never really taken much notice of it, because from the street front, it looked like a proper little bungalow with very limited street frontage," Smith said. 
"What I didn't know was what was a little bungalow up front, which was in itself almost below street level, actually went down another two stories. It was this three-story house on a pie-shaped lot that opened up to 200 feet of frontage on the Grenadier Pond," Smith added. 
Smith also noted one could walk right down to the shores of Grenadier Pond, which is unique to the city—like the very ravine system itself that winds throughout much of Toronto that has led to an unofficial moniker for the city as a "city within a park." Though the site location meant the expansion of any existing footprint—let alone tearing down to build new—would be extremely difficult, the unassuming, 1950s bungalow had "a good shell" and was "rock solid" with its masonry construction on the forested hill. 
The goal then became to transform the mid-century, single-family home—that had since been converted into a triplex—into a four-bedroom, four-bathroom contemporary home with an open floor plan that took full advantage of its location within its existing footprint. The new layout would prioritize public spaces on the main floor, a master suite complete with private balcony on the level below, and a two-bedroom apartment on the lower level for the client's adult children or to be used as a flex housing model in the future.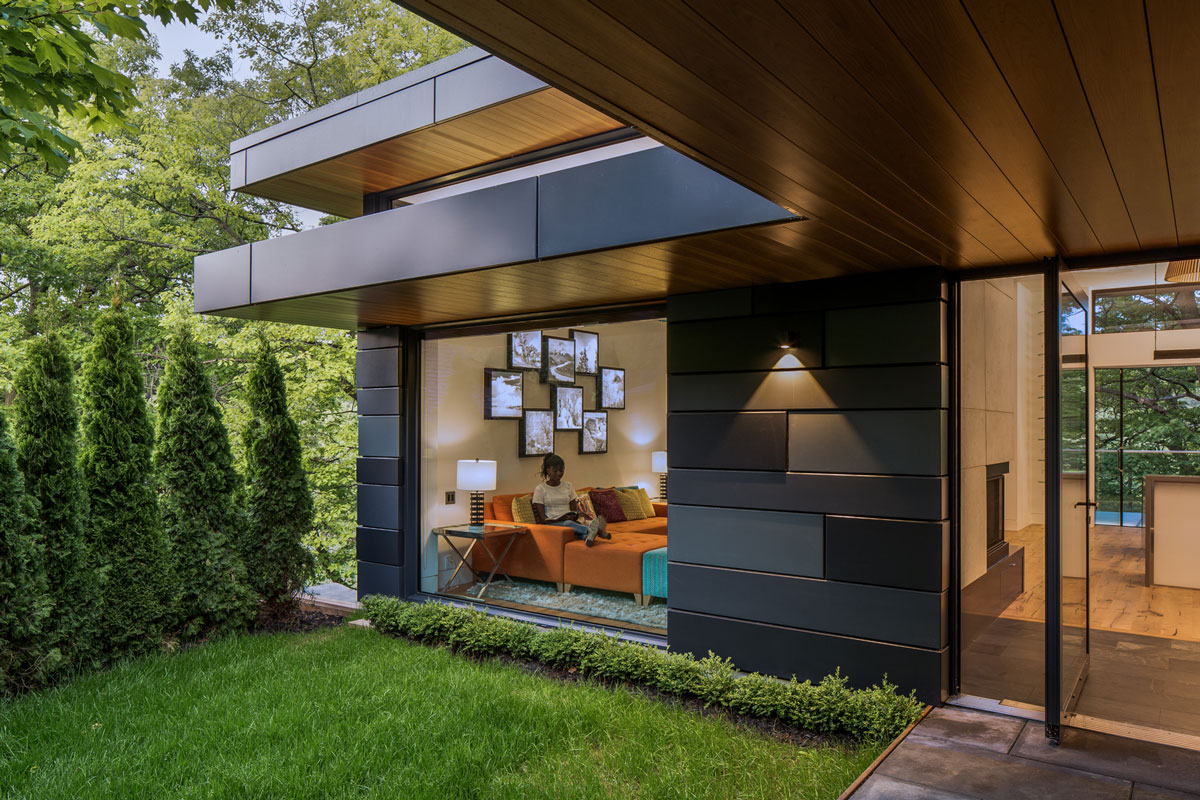 Beyond the entrance set below street level and the glass door inspired by the view of sassafras trees, the main floor now embraces an open layout, meant for entertaining and gathering, with a two-sided fireplace serving as room divider. The ceiling was also raised from about 7.5- or 8-foot in height to a soaring 12 feet, further supporting the open concept feel with a sense of spaciousness. The team also built a cantilevered balcony, using contemporary materials of glass and metal, overlooking the pond, fostering a relationship between hearth and environment. 
For Smith, design shouldn't be superfluous or extravagant, but rather be thoughtful, purposeful, and function well, and in a time of reality, house-renovation TV shows and many viewing homes as a disposable commodity, design from an architectural sense has been displaced. 
"[Design] is the old adage of form follows function. I like things that are incredibly efficient and do what they are supposed to do very well," Smith said. 
"Architects are in a strange position that we are the very last profession that lets the client completely customize. I think we might have to start thinking like every other industry did to start figuring out ways to change and keep up so our services are affordable and delivered in that pre-packaged aesthetic that seems consumers are so desperately wanting," Smith added.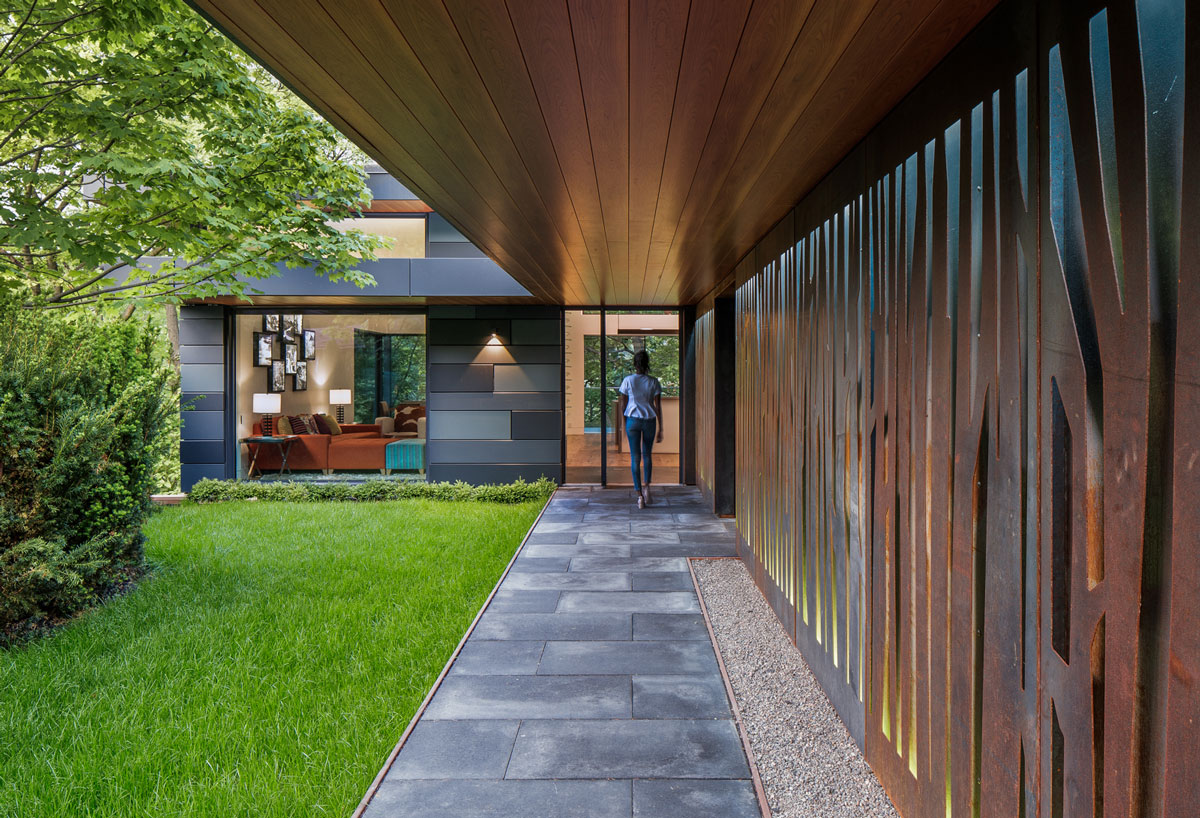 Text: R.J. Weick
Full text available and published in Great Lakes By Design: Crafted Lodging, 2020
Photography courtesy Altius Architecture Inc.