Photography by M Buck Studio
Architects are often responsible for some of the world's most striking and inspired structures in the built environment. As a field, it frequently requires a deft application of balanced artistry and mathematics, creativity and engineering, and aesthetics and functionality.
Whether it takes winged form in innovative bridges, pedestrian walkways, civic and cultural buildings, commercial spaces, or custom residential estates, architecture has an ability to influence and inspire how people and communities live, work, interact, and experience.
Great Lakes By Design had the opportunity of learning more about a few of the creative minds and talented hands who are practicing Architects in the Great Lakes Region, and spoke to them about their work and what inspires them.
---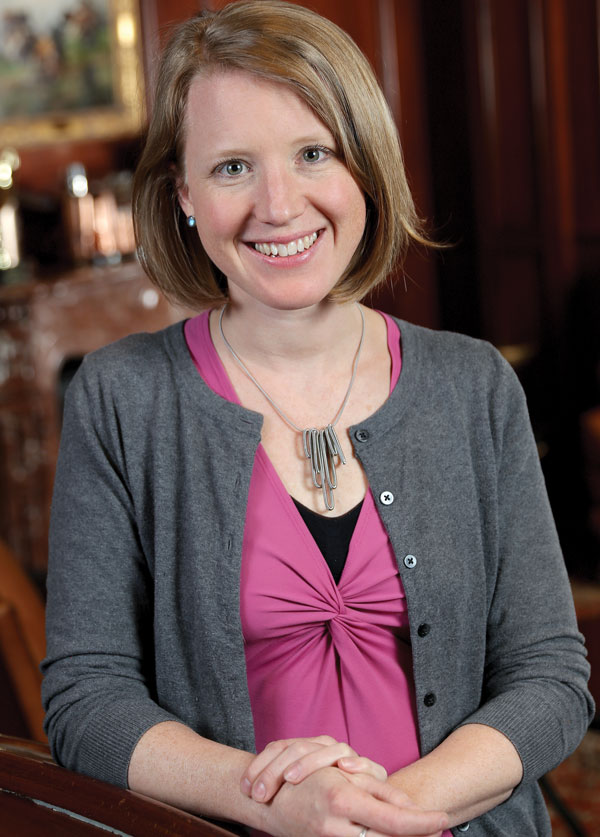 Megan Feenstra-Wall, AIA
Architect | Mathison|Mathison Architects
Grand Rapids, Michigan
There was a period in time when Megan Feenstra-Wall, AIA, architect at Grand Rapids-based Mathison |Mathison Architects, and her husband took a year off from their professional careers and spent nearly six months backpacking and traveling through southeastern Asia and the subcontinent of India. While the trip, which was rather spontaneously decided last minute after abandoning the original truck, tent, and cross-country tour planned stateside, may not directly influence Feenstra-Wall's design work today, she noted she would like to think it does subconsciously.
"There are so many great sites in the world. One of our favorite places on the trip was Bagan, Myanmar where we rented a bike and biked around from temple to temple," Feenstra-Wall said.
"You can open the gate yourself, walk in, climb up, and then you are looking over this landscape of hundreds of temples. It was the center of a civilization. There is something so surreal about it. It was amazing," Feenstra-Wall added.
From the golden pagodas and temples of the ancient city in the Mandalay Region, Feenstra-Wall then spent time in northeastern England in the bustling city of Newcastle, where she worked as an architectural assistant at Napper Architects Ltd. While working in England, Feenstra-Wall was involved in a number of projects in fields such as civic, retail, and commercial, at the multi-disciplinary firm.
Returning to the states in 2009, Feenstra-Wall spent five years doing primarily commercial work and some schematic residential design as a Project Coordinator with AMDG Architects in Grand Rapids, Michigan. She noted while she wasn't necessarily looking to transition to a new firm in 2014, it was the combined western Michigan experience and fresh design perspective and influence from the East Coast that drew her to the firm of Mathison | Mathison Architects.
"I thought it would be fun to do something that was new. It has been a challenge at times since there are no templates and we are starting from scratch, but it is also really exciting," Feenstra-Wall said. "We are small and don't divide the tasks so much. We wear all the hats, which is one of the reasons why I was excited to move to Mathison | Mathison Architects."
As an Architect with the firm, which has since grown to a 10-member team, Feenstra-Wall is involved in both residential and commercial projects from the very beginning stages through completion. While her professional background was more commercial-oriented, her current project composition is about one-third residential to two-thirds commercial.
"It will flip depending on how many projects I'm working on," Feenstra-Wall said. "Mathison | Mathison does more residential work so I've been more involved in it and had a few of my own projects I've seen from start to finish."
Recently, Feenstra-Wall was involved in the renovation of the St. Cecilia Music Center—a designated National Register of Historic Places since 1971—and noted it was a meaningful project not only based on its historical background and significance to the music society in the Grand Rapids community, but also the ability design has to effect change in space and how people experience it in civic or commercial projects. The space, which had been tired and outdated, was transformed into a contemporary and classic venue befitting its status and music programs, according to Feenstra-Wall.
"It was very satisfying to work so closely with the staff there and make a great venue even better and update it," Feenstra-Wall said. "So many people experience that space. I'm torn whether I prefer commercial or residential; because residential is a very intimate experience, but it is true you are not affecting change on the same scale as a commercial project."
"What I love about design is seeing people experience




space and having it change the way they live."

— Megan Feenstra-Wall, AIA
In 2016, Feenstra-Wall was recognized by the American Institute of Architects with the statewide honor of the AIA Michigan Young Architect Award for her contributions and achievements in the field. Her interest in architecture and design goes beyond professional boundaries to service on the Board of Directors for AIA Grand Rapids, and involvement in West Michigan Design Week and the Master of Architecture Program at Ferris State University's Kendall College of Art and Design.
"It was this validation. I felt honored to have received it. It inspired me, because now I feel I need to start nominating people for more things, particularly young women," Feenstra-Wall said. "There is a women's group I started a year or two ago currently called West Michigan Women in Architecture and we meet informally. The younger women are hungry for mentorship, for sure."
While Feenstra-Wall has always been interested in design and space and had a love of art and engineering, she noted when it was suggested to her by a high school teacher to pursue architecture, she initially wasn't convinced. She attended Calvin College, where she studied art, engineering, and art history, before going on to earn a Master of Architecture from Columbia University's Graduate School of Architecture, Planning & Preservation. It was her initial liberal arts education she partially attributes her ability as a broad, or holistic, thinker when approaching projects today—that and her global travels.
"I like to look at things as a whole," Feenstra-Wall said. "I consider most of my job to be listening and then trying to translate what I'm hearing into built form. I think because I've experienced so much and seen so much at a young age, I'm very open to new ideas and new concepts."
Although she noted a few challenges the industry currently—and will—face, such as shortage of skilled tradespeople, lack of diversity, and redefining sustainability, Feensta-Wall continues to be inspired by how the function and beauty of space can help individuals live or work better.
"What I love about design is seeing people experience space and having it change the way they live. I think that has to be the most rewarding part of our job," Feenstra-Wall said.
---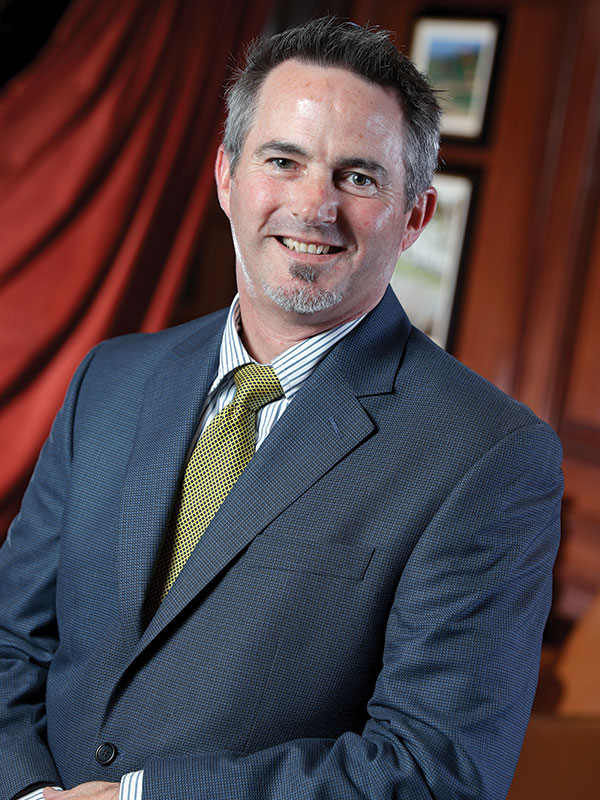 Mark Humitz, AIA, LEED AP
Owner, President | Cornwell Architects
Traverse City, Michigan
"I was one of those kids, who always stuck his nose where he maybe shouldn't, but I was just fascinated with the whole construction process and design and how things went together," said Mark Humitz, AIA, LEED AP, in reference to the addition project at his childhood home in Dearborn, Michigan.
"It really sparked an interest in construction initially and then as I went through my educational career, one of the high school counselors suggested I think about architecture and design," Humitz added.
Humitz currently serves as President and Owner of Cornwell Architects in Traverse City, Michigan, as well as Treasurer of the Northern Michigan chapter of AIA Michigan. He is also involved in the Kiwanis Club of Traverse City where he serves on the Board of Directors.
Taking the high school counselor's suggestion to heart, Humitz said he did some research, thought about what the field had to offer, and realized it had a number of qualities and aspects that interested him. He then pursued a Master of Architecture degree from the University of Michigan, which he received in 1987, and became a licensed Architect in the state of Michigan by 1990.
"The day I passed my registration exam in the state of Michigan, I had a 20 percent pay cut, because of the economy. I was newly married and had a son on the way," Humitz said. "I ended up carpooling into Detroit at a firm called Gunn Levine Architects doing mainly hospital and healthcare work."
Humitz went on to work as a Staff Architect at Architects Four on a number of Borders Bookstore and retail projects, and as a Project Architect with Hobbs + Black Associates Inc. primarily on commercial projects, such as large regional malls and a stadium for Central Michigan University. Although Humitz spent his early career in the eastern region of the state, in 2000 he took a Project Manager position with AAI Architects in the Traverse City area.
"All that time my family was driving up north to Traverse City to go on vacation with my wife's family and it was harder and harder to come home at the end," Humitz said. "We decided to take a shot at moving up north and one thing led to another. I worked at AAI for five or six years and then the opportunity to come work at Cornwell Architects opened up."
Humitz joined Cornwell Architects in 2006 as a Senior Associate Architect and was named a firm partner by 2013. Initially founded in 1948 by Gordon Cornwell, Cornwell Architects has built a portfolio of commercial and residential projects throughout northern Michigan in cities such as Frankfort, Traverse City, Acme, Elk Rapids, and Lake Ann. Throughout the decades, Cornwell Architects' leadership has transitioned to Gordon Cornwell's son Bob Cornwell and firm partner Mike Callahan, before passing on the operational management to Humitz in 2016.
"I think [Bob Cornwell] saw some qualities in me and opportunities when he hired me and two years later, we started a process for me to buy the firm," Humitz said. "My role here is obviously someone who wears a lot of hats. I'm involved in most, but not all, of the design projects in the office."
Due to the smaller size of the firm, Humitz also manages administrative operations, client development, business development, production of working drawings, and detailing buildings in his capacity as Owner and President. From a design process standpoint, the firm is dedicated to developing collaborative relationships with its clients, whether it is an individual looking to build a lakefront home, or a business investing in a new large-scale commercial space—the foundation for which was established by Gordon and Bob Cornwell, and has resulted in a "stable, repeat" flow of clients, according to Humitz.
"It is really based on how we treat our clients as project partners," Humitz said. "Over the next few years, [we] certainly hope to maintain those relationships and still work on the intimate smaller projects in the Traverse City community, but we are also interested in growing a little bit, maybe stretching outside of Grand Traverse County."
While a majority of his professional career has involved commercial projects, Humitz noted while living in Ann Arbor, he and his wife purchased a roughly 560-square-foot home and then proceeded to build an approximately 1,300-square-foot addition to the residence during the next 15 years.
"We were cutting wood, pounding nails, hanging drywall, and installing windows," Humitz said.
"We decided to take a shot at moving up north




and one thing led to another."

— Mark Humitz, AIA, LEED AP
It is based on this experience, and Cornwell Architect's work in the residential field, combined with the construction experience Ben Loznak, NCARB, project architect and small-percentage-owner at Cornwell, brings to the table, Humitz said it puts the firm in a unique position as a team who knows how buildings go together and understands the process behind it.
"It is also having the talents and experience to design the buildings as well. I kind of view our clients, if you will, as two segments: both the homeowner or business owner, and the contractor who is building the building. We are putting together drawings they have to be able to read and understand. When we do it well, it makes their job go smoothly and cost-efficient," Humitz said.
"Most clients and owners don't appreciate how important a good set of construction documents are to the process. I think we possess a unique skillset to meet the needs of both of those client groups," Humitz added.
While both the start and the end of a project are two phases of the process Humitz enjoys, one of his favorite parts is when the building is constructed and watching a client's reaction to the design becoming a reality. It is when pushing the boundaries and opening someone's eyes to elements, forms, and functionality they hadn't previously thought possible, that Humitz finds rewarding.
"What I like about commercial work is the length; the duration of projects. It gives you time to really consider the design and the scale of what you are doing, and the number of people it directly impacts is greater," Humitz said. "I really do like the residential market: it's very creative. It offers more creativity I think than the commercial market, but the challenge with the residential market is there are a lot of architects quite frankly that work in the residential market, so it is extremely competitive."
As Humitz leads the firm into the future and sees opportunities in both expanding its geographical market and leveraging technological advances, he also noted the difficulty in spreading—and even maintaining—public awareness of the value of quality design.
"I think in general the arts in our society are becoming less and less funded. The State and Federal Government seem to cut funding for the arts and I think it is a challenge for people to realize they are important and they add a lot of value to the quality of life people experience," Humitz said. "It is more than just architecture: it's sculpture and painting and photography. It is probably the single biggest challenge we have and it has been for a number of years."
---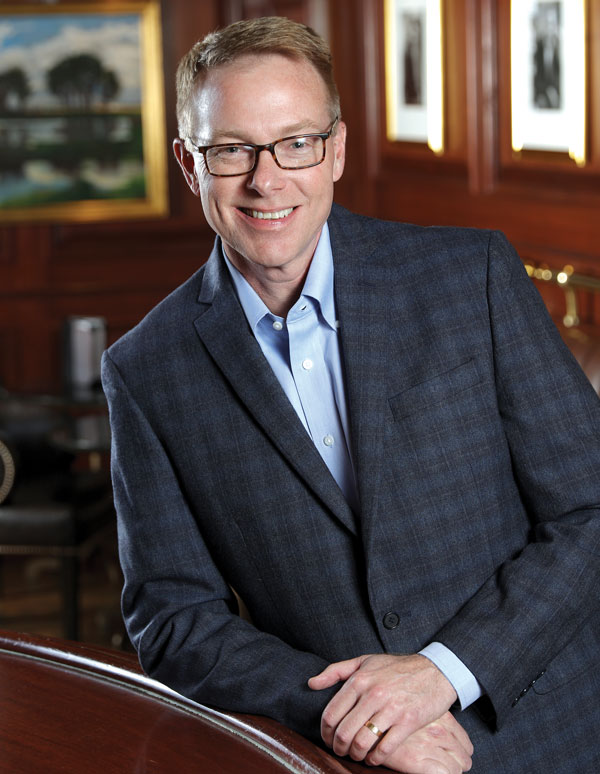 Michael H. Pattullo, AIA
President | Shoreline Architecture & Design
Petoskey, Michigan
Michael H. Pattullo, AIA, president at Shoreline Architecture & Design Inc., has an affinity for the problem-solving portion of a project where building programs or design solutions meet specific parameters and are brought up to the point of construction documents.
"I enjoy that part of the broader picture and working out the design solutions and the basics of design with regard to proportion and massing. I feel like it is the part we can have the most impact," Pattullo said. "What separates good architecture from bad is the ability to solve that problem successfully and design a building with appropriate things that visually and functionally make sense."
Pattullo has served as President at the high-end, full-service architectural design firm in Petoskey since 2007 and has been practicing architecture since the 1990s. Prior to moving to Petoskey in 1998, Pattullo worked as a Financial Analyst and Project Manager for the Ford Motor Land Development Company and earned a Masters of Architecture and a Master of Business Administration from the University of Michigan.
"When I got out of college, I had an interest in doing larger corporate work and I did that for a couple years on the project management side," Pattullo said. "What I discovered when I was doing the corporate work is I was just too detached from the client, and then I had an opportunity to be the Staff Architect for Bay Harbor [Company] and come to northern Michigan."
The commercial side is also where he sees an opportunity for architects to become more involved in the construction management or administrative services process. While it is an area some in the field have stepped back from, whether from a standpoint of revenue generation or contribution to the industry, Pattullo noted he thinks there is an opportunity to "get back in and add value there."
During his time with Bay Harbor Company, Pattullo served as Staff Architect and Director of Building Construction and was involved with the design and construction of the Marina District in 2000. He then went on to join North Star Builders to form North Star Group Inc., where he served in a leadership role. The company specialized in design, build, and development of high-end residential and commercial construction; and ultimately led to Pattullo partnering with Stephen Werner in 2007 to establish Shoreline Architecture & Design.
"The opportunity to do high-end custom homes or well-designed, multi-family [projects] on a smaller scale appealed to me," Pattullo said. "It was very hands-on and very client-focused, and so that is what we built the practice around."
Since its establishment a decade ago, Shoreline Architecture & Design has built a portfolio of commercial and residential projects, ranging from the retail and hospitality sector, healthcare and corporate office spaces, single-family homes, and conceptual designs. Shoreline Architecture provides architectural, interior, planning, and sustainable design services to its clients, and while its work is diverse, a majority—about 60 percent—of the projects are high-end, custom residential.
"What separates good architecture from bad is the ability
to solve that problem successfully and design a building with
appropriate things that visually and functionally make sense."

— Michael H. Pattullo, AIA
"My business partner, Werner, and I take a lot of pride in the fact that we don't force a style on any of our clients. We explore a lot of different styles, so I think you would be hard pressed to look at our work and say it is a Shoreline product," Pattullo said. "We try to find out what our clients are looking for stylistically and work toward that. We find it fulfilling, because it is a good challenge for us to explore different styles and details, as opposed to repeating and maybe becoming a bit habitual with some of the design solutions."
Pattullo views the small team at the full-service firm as facilitators who can lead the homeowner toward their dream home or cottage; and design as fundamentally satisfying a client's request while ensuring the basic fundamentals are met. Elements such as spatial layout and flow need to make sense not only from a functional plan standpoint, but also a visually appealing one—which extends to the exterior massing and façade as well. With the prevalence of computer use and the ability to study space three-dimensionally, as well as share those renderings with clients, it has reduced the amount of surprise on their part.
"You hope they are pleasantly surprised and often times that is the case," Pattullo said. "We are more able to convey our ideas, because of computer technology than what we could in the past, where sometimes the clients just didn't understand it until it was built."
He also noted if a place is well-designed, it is often the least noticed since the average person is more likely to notice bad design—even if they can't identify the element that causes them to feel uncomfortable in the space.
"They don't always know what it is, they just know something feels or looks wrong. If a place is well-designed, other than being pleasing, beautiful, and feeling right, for the most part it should go unnoticed," Pattullo said. "It means you are on it: it flows naturally and fits into its environment. When you experience it, it feels right. That is good design."
His successful career in the architectural field began with an interest fostered at a young age surrounded by a family in the construction, excavating contracting, earthwork, and civil engineering field. Setting out initially to pursue a civil engineering career, since he had been unfamiliar with what an architect did at that point, Pattullo quickly discovered a love of architecture at the collegiate level.
"When I'm daydreaming, I daydream about buildings, not about roads and bridges," Pattullo said.
---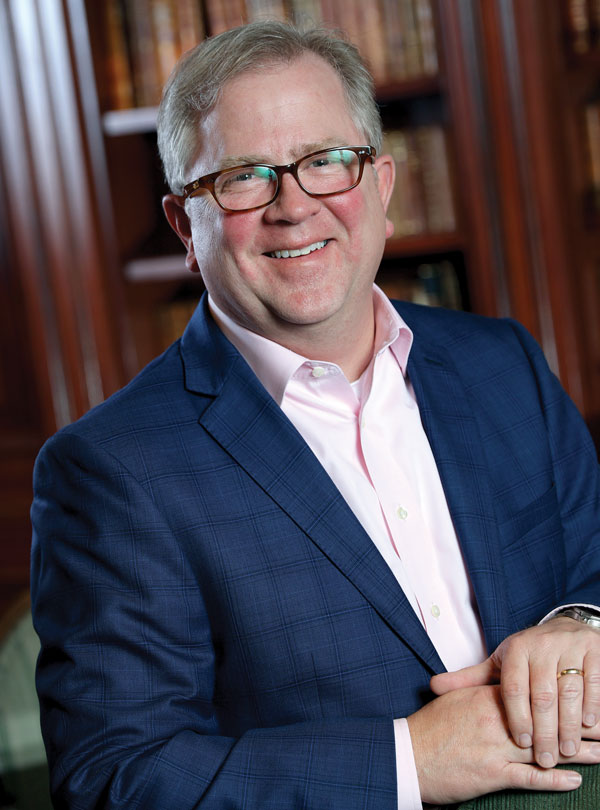 Robert Sears
Owner, Principal | Sears Architects
Grand Rapids, Michigan
Robert Sears, owner of the boutique architecture and planning firm known as Sears Architects, considers himself lucky.
"I knew what I wanted to do. So many people don't have a passion or a clear direction for their career," Sears said. "I've wanted to be an architect since I was in sixth grade. I've always wanted to have a storefront office like we have now, so I geared my whole education and job experience toward that."
Goal burning bright in his mind, Sears went on to tailor his classes in high school and college, and even the job choices and locations to help secure his dream. Upon completing his academic career at Miami University and University of Kentucky for architecture, Sears' interest in residential work in the traditional vernacular style led him to a small boutique firm on Nantucket Island where he spent a year involved in numerous custom residential projects including several for television's "This Old House." From there, he transitioned into working on high-end, custom residential projects at a firm in Connecticut for two years.
"I like shingle-style architecture and that East Coast vernacular. It is probably one of my favorites. I think I learned more about architecture in my one year on Nantucket and my two years in Connecticut than I did in six years of education in college," Sears said. "My time out east definitely influenced our work that you see."
Honing in on the typology and region for his storefront firm, Sears then moved to Chicago where he spent time working at another high-end, custom residential firm in Evanston before moving back to Michigan to launch Sears Architects in the mid-90s. Today, Sears Architects sits along Ionia Ave. in Grand Rapids with its expansive windows facing toward the bustling city streets. From its brick and mortar location, the firm's team provides a suite of design and planning services to clients and has worked with private individuals, developers, and historic residential associations within the state, and as far as Seattle, New Jersey, and Florida.
"I like the scale of the design and I like designing for individuals," Sears said. "We've done larger projects where the client has a design committee that we are working with, but I like working with Mr. and Mrs. Smith on their personal house, because of the personal relationships and scale of the architecture."
The firm manages typically 15-to-20 projects at a time, all of which are in different phases of the process, and has done new construction homes and cottages, additions and historic renovations, mixed-use and hospitality spaces, and neighborhood design and planning. While Sears said he thinks the firm's success has allowed a degree of tailoring what type of projects they are able to work on, it is the anticipation and chase of a job, and ultimately the challenge of a new design project that gets him through the door every day.
"We aren't able to take every single job. It's a busy team. It's a great time to be an architect, it's a great time to be a builder: the economy is good in west Michigan," Sears said. "There are a lot of fun projects and all of our clients want good design, they appreciate good design."
Sears also noted he can remember a time during the recession when it wasn't the case, and while it was challenging to secure and keep work, he learned a lot.
"…I like working with

 

Mr. and Mrs. Smith on




their personal house,

 

because of the personal




relationships and scale

 

of the architecture." 

­— ROBERT SEARS
"It is still on my brain today," Sears said. "It trained my thinking: remember what it is like to be really hungry and how to get work."
Now nearly 22 years later, Sears Architects has a nine-member team of professionals with a number of them having worked at the boutique firm for 10-to-15 years. For Sears, design is not just the building, but also the process of putting the house together, which is supported by the relationship with the office team.
"I'm part of a machine, I'm not the machine. It is a tremendous team effort," Sears said. "I couldn't begin to do it without our outstanding staff. I can't stress that enough. We have a great team that works super well together."
While Sears' intentional planning throughout the years as he navigated academic and professional waters has brought him to his sixth-grade-goal, he considers his career as still rising and the pursuit of the next job and next accomplishment as ongoing. What he envisions for the firm in the next couple of years is continued growth, success, and great projects.
"I still see my career and my office as on the upward swing, an upward trajectory. I am still reaching for the summit," Sears said. "We have a lot of great projects on the boards right now and a lot of great ones coming up."
The built environment—and its many architectural components contributed by many great minds throughout the years—has often been viewed as something that will endure and last for much longer than a single lifespan. It is this legacy aspect that excites Sears.
"I think the biggest legacy I could personally have is my wife and my three great kids," Sears said. "I also like the idea that some of the projects we have designed and has been built is going to be here hopefully for a long time. It is exciting to me when I am out somewhere with my wife and kids, whether it is in Grand Rapids, Harbor Springs, or Birmingham, and someone in the family says, 'hey that looks great, Dad. Did Sears Architects design that?'"
---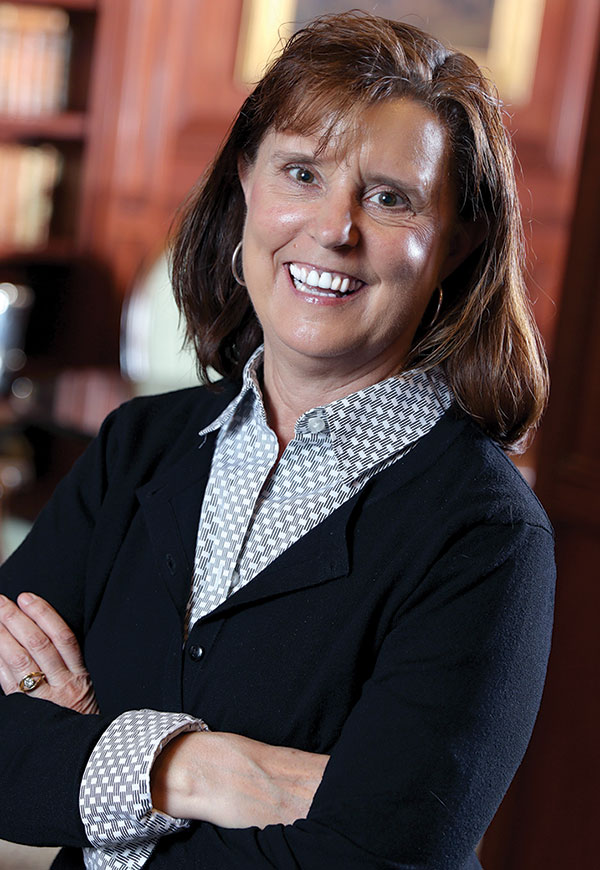 Gina Van Tine, AIA, LEED AP
Owner, Principal | inFORM Studio PC
Northville, Michigan | Traverse City, Michigan; Chicago, Illinois
"When I was a little kid, my grandparents owned a saw mill down in Tennessee and I've always been around buildings my whole life," said Gina Van Tine, AIA, LEED AP, principal and owner at Detroit-based inFORM Studio PC. "I just loved it. I thought it was so cool that you could make things and live in them. Then I found the whole drawing aspect and I think that is probably one thing all architects at one point or another in their lives fall in love with."
It was this affinity for drawing and an interest in the built environment that led Van Tine to pursuing a professional career in the architectural field in 1984. She went on to earn a Bachelor of Science in Architecture from Lawrence Technological University in 1989, which was the same year Van Tine became Founding Principal of PDA Architects. During the next decade, Van Tine would go on to receive a Bachelor of Architecture with honors Lawrence at Technological University in 1994, and help establish the Van Tine|Guthrie Studio of Architecture in 2000.
"I never really imagined someday I would be one of the leaders of a firm. I never really thought about it like that. It evolved organically," Van Tine said. "I had met my husband and he always wanted to have his own firm and I thought if we don't work together, we are never going to see each other."
Van Tine|Guthrie Studio of Architecture formally changed its name in 2007 to inFORM Studio as the practice sought to strengthen and invest in growing its own internal culture. Since then, the firm that cut its teeth on City of Detroit projects has become recognized for its progressive and innovative work both domestically and internationally across a number of commercial typologies.
In 2011, inFORM Studio was recognized as the AIA Michigan Firm of the Year and has secured winning entries for international competitions such as the Civic Cultural Exhibition and Activity Center in China, Providence Pedestrian Bridge in Rhode Island, and the Bagley Street Pedestrian Bridge in Detroit. Recently, the firm also added engineering and interiors as disciplines to its in-house capabilities. The firm was also recognized as one of Michigan's 50 Companies to Watch in 2017 by Michigan Celebrates Small Business.
"Architecture is completely encompassing and it is the built environment. It could be urban design, it could be an installation, or it could be just an interior remodel like an adaptive reuse," Van Tine said. "It is all of those and it is all architecture. When you are interacting with any kind of space that you live in, work in, learn in, it is all architecture to me."
With a penchant for organization and working with people, Van Tine noted it contributed to the role she serves today at the firm: Marketing and Managing Partner. From the Principal level, Van Tine ensures the entire team has the resources they need—manpower and otherwise—and enjoys marketing the firm, and investing in business development efforts.
"It has sort of been by necessity in some respects. My strong suit is not necessarily design like some people think of design. I'm really good at some things, but I wouldn't say I could hold my own with some of these amazing starchitects you see these days," Van Tine said.
"I really enjoy the creative process of architecture. I think it is really fun to work with people and try to make sure things are done on time and on budget," Van Tine added.
From working with highly-ranked Fortune 500 companies and developing prototype clinic projects, to working on smaller scope paradigm or one-off projects such as a library or museum, Van Tine noted her favorite part of a project is the evolution of the idea.
"When the idea or the vision for the design first comes to us, seeing that evolution take shape and be refined and actually become a real project—I think that whole process is amazing," Van Tine said. "I'm not sure there are a lot of other industries where you have that evolution, that development, and hands-on, one-on-one interface with something you are in the process of making, that somebody else is going to use."
"When you are

 

interacting with any

 kind of space that


you live in, work in,

 

learn in, it is all

 

architecture to me." 

— Gina Van Tine, AIA, LEED AP
The pinnacle, however, is when the project is completed those involved in the project can hear feedback from the individual or group of people the space was developed for and being used for its intended purpose, according to Van Tine.
"I think that is the ultimate thing for an architect, I really do," Van Tine said. "I think actually seeing people use something you had a major hand in is very fulfilling."
As a firm, inFORM Studio strives to create purposeful, and economically and culturally restorative and sustainable environments. Its innovative approach to projects has led to a foray into digital fabrication and integration of leading-edge technology, such as virtual reality or augmented reality in the design process. Van Tine indicated the level of automation—which can greatly reduce the turnaround on a set of documents to remodel repetitive elements—and how it happens in an architectural firm has the potential to exponentially explode in the next several years.
"We are working on a program for one of those Fortune 500 clients where they want to renovate 900 stores in a year, and we have figured out a way through a process we call Scriptionary to automate the design to a degree," Van Tine said.
"I think it is going to have an extremely important role in the way we practice architecture, sooner rather than later. There is a speed to market you can offer your client, and you can also reduce the amount of possible mistakes. We have seen the most opportunity to use it in the commercial market," Van Tine added.
The opportunity automation holds is but a facet of the firm's goals for the future—such as concentrating on its staff mentorship program to maintain its small boutique culture despite its growth, and becoming a nationally recognized firm—and the application new technology holds for the architectural field is an aspect of Van Tine's role she not only enjoys learning about, but also noted is exciting.
"We are just scratching the surface of this and the opportunities seem boundless, they really do. It is all about how you think about things, and architects—in my opinion—are very well trained for this. We are taught at the very beginning of school to think critically about things, to really assess, to really go through a rigor with a process to refine a design and drawing," Van Tine said. "I think we are particularly well-suited for this phenomenon to take over our industry."
Van Tine has also participated in the AIA National Housing Awards jury in 2005, and has been a regular contributor to Lawrence Technological University's alumni and women in architecture programs.
---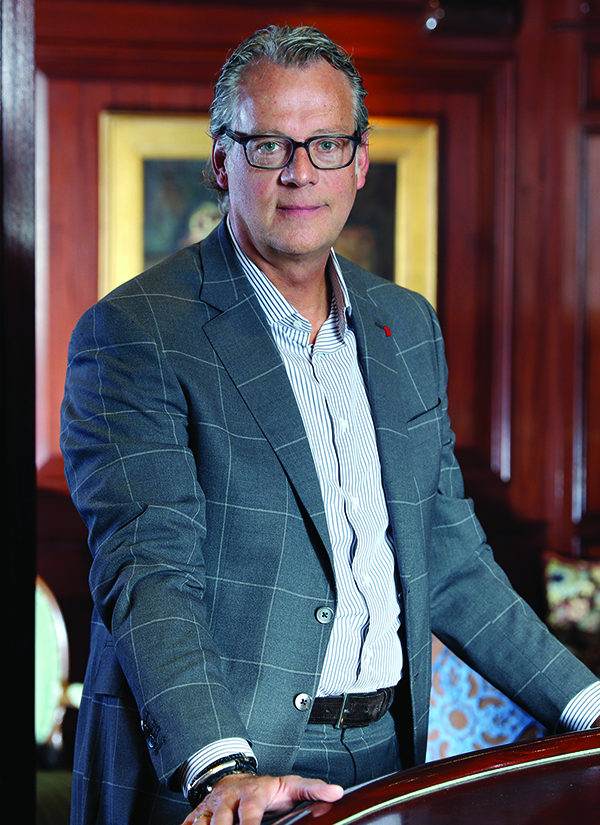 Wayne Visbeen, AIA, IIDA
Owner, Principal | Visbeen Architects Inc.
Grand Rapids, Michigan
Wayne Visbeen, AIA, IIDA, owner and founding principal at Visbeen Architects Inc., is passionate about his craft, which shines through in his artful, real-time sketches as he combines his creative vision and technical skill to bring his clients' dreams to reality.
His dedication to delivering innovative solutions—both visually appealing and functionally efficient—drives him, and he finds inspiration in everything around him, from bridges and buildings to the natural environment.
"I think what has happened in my life is that my vocation has become my vacation: design and development, design and travel, national and international travel. I take it all in to make me better at what I do. I really live and breathe architecture," Visbeen said.
"I travel extensively and am constantly researching new products, designs, and working to reinvent and innovative spaces and furniture to make people's lives better," Visbeen added.
Visbeen, who noted creativity and construction is in his genes, grew up spending much of his time on construction sites and was influenced by figures in his own life: his grandfather was a self-taught architect and builder, who spent time in the high-end residential field and commercial contracting; and his father owned a construction company in Ridgewood, New Jersey.
Beginning his academic career at Calvin College in pre-architecture, Visbeen then went on to attend Lawrence Technological University where he not only earned a Bachelor of Science in Architecture, but also a Master of Architecture, and Architecture and Interior Design degrees. Visbeen is also a registered interior designer with the International Interior Design Association, which he considers an important aspect of the architectural design process.
"When we are designing a home, we are designing the interior—the entire home—at the same time. We are constantly looking at how the furniture and the living in the home affect the architecture and how it affects placement of windows, structure, and traffic flow," Visbeen said.
"I think it is essential to be designing the interior and architecture all at the same time to do the best job possible," Visbeen added.
Prior to launching his own firm, Visbeen worked as the Senior Designer for The Taubman Companies where he designed more than 100 national prototypes for leading retailers across the nation. He then served as the Director of Store Design, Visual Merchandising, and Advertising with Gantos, where he led the design of more than 50 new stores cross-country and managed a store chain network of more than 150 facilities.
Since establishing Visbeen Architects in June 1992, the firm has become an award-winning, full-service firm with offices in Grand Rapids, Michigan and Chicago. The firm, led by Visbeen and a team of architectural design professionals, is known for its high-end, custom residential projects, has worked in both commercial and retail industries, and recently branched into the luxury playhouse space.
Throughout the years, the firm has received hundreds of national awards, including dozens of Best in American Living Awards and more than 100 American Residential Design Awards. The firm has completed projects throughout the nation, worked in more than 20 countries, and continues to expand internationally as it facilitates partnerships in India and Canadian-based companies.
"I think it is essential

 

to be designing the

 interior and
architecture 

all at the same time to

 

do the best job possible."

— Wayne Visbeen, AIA, IIDA
"We've continue to grow our geographic footprint with our 'Visbeen Design Experience,'" Visbeen said. "We've had clients fly in from a dozen different locations this year to stay in our live-work facilities for an immersive design experience."
The Visbeen Design Experience refers to the new live-work space located in the Gaslight Village in East Grand Rapids, which was recently completed by Visbeen Architects and Vision Interiors. The three-story, nearly 8,000 square-foot space not only serves as a showroom for Vision Interiors—independent design studio and affiliate—and Visual Comfort lighting, but also its new office location, a private apartment to host clients and guests, and living space for Wayne Visbeen and Angela Visbeen.
For Wayne Visbeen, it is the combination of meeting new people, designing their homes, and meeting with staff to refine the design process that he enjoys the most.
"It is meeting the people and trying to brainstorm, read their minds, take their input, and being able to create something that is unique and especially tailored for them, and doing it in the most efficient and aesthetically pleasing way possible," Visbeen said.
While Visbeen noted he considers the greatest challenge in the field currently to be finding skilled labor to build the "ever-more precise and innovative structures" that are being developed today, from a business standpoint, he plans to continue to lead his architectural design team down a path toward inspired interiors and architecture.
"Visbeen Architects continues to refine our process and our customer service. We have the best collection of team members we've ever had," Visbeen said. "We continue to strive for creativity, innovation, and beauty in our projects while right-sizing all of our work and focusing on how to use space as efficiently as possible."
---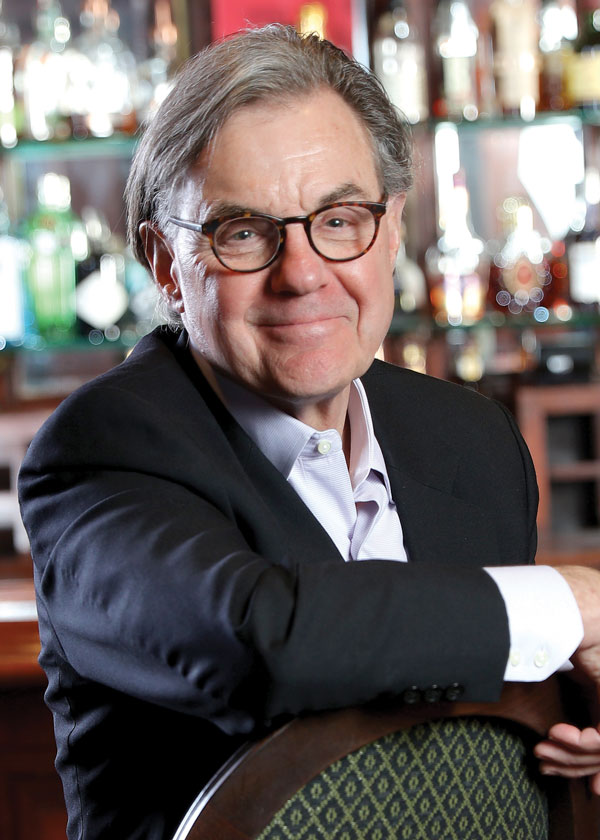 Nicholas J. White, AIA, LEED AP
Owner, Principal | N.J. White Associates Architecture & Planning
Petoskey, Michigan
It was nearly four decades ago when Nicholas J. White, AIA, LEED AP, owner and principal at N.J. White Associates Architecture & Planning, decided to establish his own firm in Petoskey, Michigan and create the art he had initially studied when an undergraduate in Ohio.
"I was a Fine Arts Major at Ohio Wesleyan University and my mother said for me to learn a trade," White said. "I always liked building things and had a pretty good eye for design, which is what took me into fine arts and ultimately decided I wanted to build fine art and become an architect."
With a Bachelor of Arts in Fine Arts from Ohio Wesleyan University, and previous experience working construction and landscaping, White went on to receive a Bachelor of Science in Architecture from the University of Cincinnati before launching his career—and ultimately his own firm. Throughout the years, White worked with Glaser and Myers Architects in Cincinnati, Ohio; John M. Wooden Engineering in Petoskey, Michigan; John R. Johansen Architect in Cheboygan, Michigan; and Daverman Associates in Grand Rapids, Michigan before starting N.J. White Associates Architecture & Planning.
Since 1979, the Petoskey-based firm has been providing architectural design and planning services for residential, resort, and commercial projects in nearby cities, such as Bay View, Harbor Springs, Wequetonsing, Harbor Point, Walloon Lake, the Leelanau Peninsula, and Old Mission Peninsula; as well as in Naples and Boca Grande, Florida; Kiawah Island, South Carolina; and Ohio.
"In a small, limited market area like this, we have to be generalists. We have done everything," White said. "In the 1980s when the automotive industry was doing well, we did a lot of industrial work, did hospital work, did school work, but eventually zeroed in on residential resort as a specialty. That is where we have taken it from there."
Its comprehensive capabilities have led to a diverse project portfolio ranging from small residential additions and large estate homes with design elements reminiscent of a Shingle Style Victorian vernacular, to commercial and institutional buildings. Throughout the last 38 years, N.J. White Associates has also completed a number of lakefront cottages along Walloon Lake, Lake Leelanau, Lake Michigan, Lake Huron, Torch Lake, and Elk Lake.
"With commercial projects you are usually working with a committee of people and with residential, you are working with a homeowner—either a couple or single person—and it is just much more personal. People are concerned somewhat about the office, shop, or hospital they work in, but they are extremely concerned and interested in their home: where they live and spend their relaxation time," White said.
"Even more so, they are concerned with their cottage. We find the cottage is really more of the constant factor in a family's life. Most folks, by the time they retire, have lived in five, six, or seven homes, but the majority have only had one cottage. We take that responsibility very greatly," White added.
From a series of questionnaires—regarding budget, style, size of the space—White noted the firm works with clients to interpret their vision into an aesthetically pleasing, yet functional space both inside and out. White said the firm takes a lot of consideration in how the building presents itself from the outside and upon entering, as well as how each room or space presents itself to the individual.
"We find the cottage is really more of the constant factor in
a family's life. Most folks, by the time they retire, have lived in
five, six, or seven homes, but the majority have only had one
cottage. We take that responsibility very greatly."

— Nicholas J. White, AIA, LEED AP
"When you step into a space, what are you looking at? Are you looking at the side of a bed, chest, or a dresser? Are you looking at a furniture grouping, piece of art, or fireplace?" White said. "Many of our clients come back to us and say, 'you know, we didn't realize this view through the home was so pretty.' The eye always rests on something of importance."
It is when the design meets or exceeds expectations and pleases their clients that White noted is his favorite part about the entire process, and, for White, design—good design—is achieving that balance of the macro and micro aesthetic. White also noted the design needs to speak to the person in a hurry and also the person who has time to inspect it carefully.
"It is when you can drive by a building at 25-or 30-mph and take a glance, gather in that is has good proportion, good balance, an easy entrance to find, and a tasteful use of material; or when you can walk by the building at one-or two-mph or stand there, and peruse the building and see a lot of the smaller details that are hidden as you drive by," White said.
"When the architect takes the care to provide the small details, that is what I find satisfying about design, and that is what we do," White added.
While the industry is booming at the moment, White noted from a business standpoint, the architectural licensing process has become increasingly difficult and there is a lack of young architects coming up in the field. He also noted the economy will continue to be a challenge for architecture, especially in a state that has been historically dependent upon automotive and remains somewhat reliant upon the success of manufacturing.
"We are on the bubble a lot of times when things start to turn down, you usually cut the frills first and sometimes we are just a frill up here," White said.
"I've been doing this a long time and I feel the responsibility to pass on my trade to the next generation eventually. I hope when I'm done doing what I do, I will have made a difference. When we design something it is usually here a lot longer than we are; this is an important responsibility," White added.
---