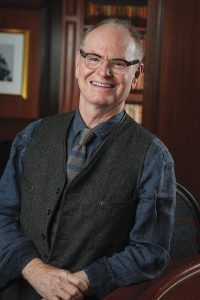 For Ken Richmond, AIA, founder, and partner at Ken Richmond, Architect in Traverse City, Michigan, a day in the life will often see him spending a certain amount of time interacting with clients and consultants, office time, and field time, and dealing with the process of building—which he pointed out is different than the end result. 
"To me the process is 90 percent of what we do and arguably more interesting, more important, and a lot of times more fun than the actual product, the actual end result," Richmond said.
While collaborating with clients during the design process—and often consultants as well—Richmond said there is a great deal of time spent to translating those needs, tastes, and aspirations into a real home, and at the same time, a major consideration to include historicism and local vernacular architecture. This consideration is not merely a response to its context, but rather has to deal with the architectural language and one the clients can understand and embrace. 
Full text available in our print edition, Great Lakes By Design, Volume 2, Issue 6: Architectonics available to purchase now or with your subscription.
To learn more about Richmond visit their site, richmondarchitects.net