In 2015, Detroit's creative potential was recognized on an international stage with its designation as a UNESCO City of Design. It is a designation that not only recognizes a long history and legacy of creativity and innovation, but also a forward-thinking vision championing design-driven businesses and their role as a cultural, social, and economic catalyst in a larger regional and global community. Design Core Detroit, the steward of that initiative, has outlined strategies to activate and develop Detroit as global leader in inclusive design, celebrating its community of designers across industry sectors, and sharing a larger story of the significance of and the accessibility of design.
For years, Design Core Detroit has curated an annual celebration of that creativity in citywide collaboration, providing a platform for designers and venues across indoor, outdoor, and virtual spaces to experience and explore the dynamic work and ideas of design-driven businesses, entrepreneurs, and creatives known as Detroit Month of Design. The 12th edition of the month-long celebration, which launched as of Sept. 1, 2022, is focused on themes of unity, collaboration, and accessibility, featuring more than 80 events, installations, experiences, tours, and workshops such as Mobility, Art & Design produced by the College of Creative Studies, Gucci's Changemakers initiative, and The Black Footwear Forum presented by Pensole Lewis College of Business & Design, among others.
In simultaneous celebration with the Detroit Month of Design—and Detroit Jazz Festival, Dlectricity, and NAIAS—the Consulate of Italy in Detroit announced its decision to participate in the month-long event with a multi-experiential project known as "LoveITDetroit." Envisioned by Consul Allegra Baistrocchi, LoveITDetroit is a collaboration with Design Core, Dante Alighieri Society of Michigan, Bedrock Detroit, WEDOO LLC, and Roberto Palomba of Palomba Serafini Associati in Milan, among many other Italian and local partners.
"Design is going to be our medium to build more bridges in highly experiential, collaborative, passion-fueled, multi-dimensional, and multi-sensory ways. For the Love of Italy, for the Love of Detroit, and for the Love of Design," stated Consul Baistrocchi in the press release. "Detroit is the only UNESCO City of Design in the U.S., and so it was logic to use design as a way to connect and to do it here."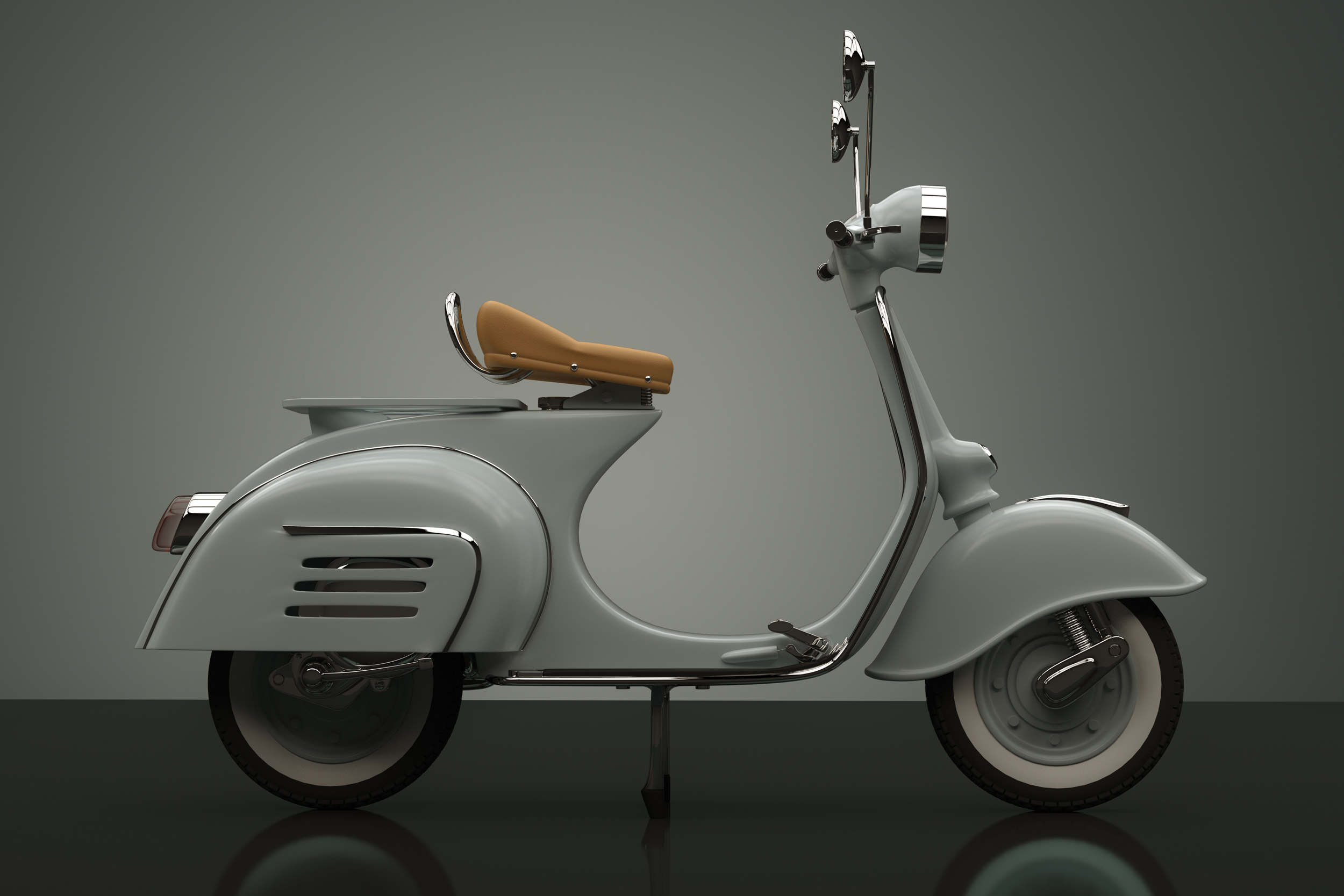 LoveITDetroit
Building on Italy's beIT campaign, the first national branding initiative created for the country, and born from the Italian Design Day, LoveITDetroit is intended to showcase Italian- and Detroit-based leaders of industry and their work through a multidisciplinary program featuring a 5,000-square-foot physical installation at 1001 Woodward Ave. curated by Palomba Serafini Associati, a speaker series inviting leaders from Italy, and an immersive metaverse experience known as LoveITDetroit Metaspace. But beyond that, LoveITDetroit is fueled by a shared passion for design and its power of potential, and intended to reflect a vision of inclusivity and collaboration between Italy and Detroit.
"We are going to showcase Italy, but I want to make it accessible to everybody, so inclusivity was very important. We wanted [the exhibit] to be a bit on a race platform, but there are ramps so differently abled people can come and visit. It is open 10 a.m. to 5 p.m. every day this month so anybody who wants to walk in, can come in, and then it was about how can we make it global? Through the metaverse," Consul Baistrocchi said. "And then, my great hope is that collaborations are born from it. We have brands that are now interested in coming to Detroit because of it."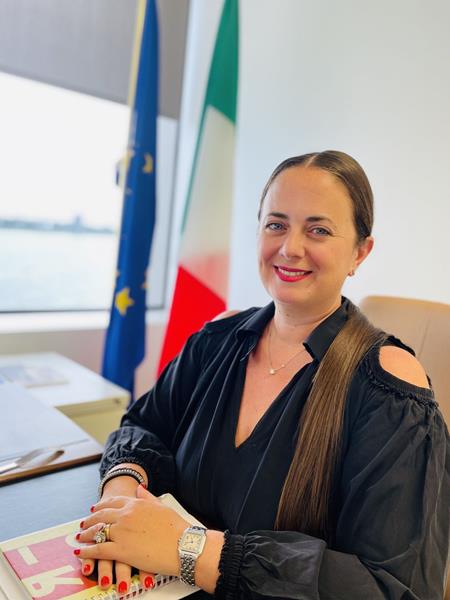 Consul Baistrocchi, who was posted to the Consulate of Italy in Detroit in September 2021 during last year's Detroit Month of Design, oversees a consular district encompassing Michigan, Ohio, Indiana, Kentucky, and Tennessee. To her, there is a shared story in the larger narrative between Detroit and Turin, Italy, which was designated as the first UNESCO City of Design in 2008, where a perception of industry and automotive history overshadowed its transformative spirit of creativity and design, and where design doesn't exist as an isolated sector, but rather encompassing all of them.
"I chose Detroit and they gave me Detroit, which I couldn't be more enthusiastic about. It has not let me down. This is where I want to be and this is where I think I can make a modicum of difference and try to have more Italy in Detroit, but also more Detroit in Italy, that is my remit," Consul Baistrocchi said.
"I think design is a vehicle to talk about everything, because design can be a spoon, it can be a building, it can be an amazing Armani dress. It lets you talk about this or the Dallara race car or aerospace. It allows you to talk about everything, so design is a great vehicle. I especially wanted to be a part of Detroit Design Month this year, because the theme is 'united by design,' which I think is fabulous," Consul Baistrocchi added.
The process
To launch the event, which aimed to tell a narrative of Italian creativity across economic, cultural, and scientific themes, Consul Baistrocchi reached out to Design Core and the Dante Alighieri Society of Michigan as well as a number of other local partners and sponsors. She also invited Roberto Palomba to visit Detroit earlier this year for Italian Design Day in March 2022 to gauge his interest in curating that story in an exhibit at 1001 Woodward Ave. Consul Baistrocchi noted Palomba fell in love with Detroit, recognizing its potential, and agreed to do the installation at no cost, which was a fundamental part of the equation. The other part was having Ruben Abbattista, co-founder and vice president of the Circolo del Design of Turin and the former Head of Communications of the City of Turin, agree to participate in the speaker series and enlist a number of other leaders of industry with ties to the UNESCO City of Design to be a part of the event.
"I feel that the two cities can learn from each other. Turin: UNESCO. Detroit: UNESCO. Design is the medium," Consul Baistrocchi said. "LoveITDetroit is: collaborations, learning from each other, united in design, and obviously my job is to promote Italian, Made in Italy, so we try to tell stories. It is not a tradeshow. We are trying to explain that Italy is a system."
Some of the speakers who are participating in the series comprise: Simonetta di Pippo, former UN Director of the Office for Outer Space Affairs; Gen. Roberto Vittori, astronaut; Carlo Ratti, architect and director of the MIT Senseable Lab and designer of the Italian EXPO pavilions; Dr. Silvio Angori, chief executive officer of Pininfarina; and Luisa Bocchietto, architect and former president of ADI and of the World Design Organization.
Consul Baistrocchi also reached out to WEDOO, which has locations in Turin, Rome, and Birmingham, Michigan, to curate a website, communications, and an immersive metaverse virtual experience that recreates the physical installation online for users across the globe to engage with the pieces, from sculptures and furniture to an Armani collection and a Dallara race car. The latter of which has headquarters in Indianapolis and provides the chassis for all the teams in the Indy 500, Indy Lights, and NASCAR in addition to being involved in Formula 1 and other racing series.
"It is a very Italian company providing car bodies of the most American race, which I adore as a concept," Consul Baistrocchi said.
"You can interact with the objects and you can play with them and get information from them in different ways, because here, in the physical space, you are not going to be picking up a chair, you can't change its color, but you can do that in the metaverse," Consul Baistrocchi added.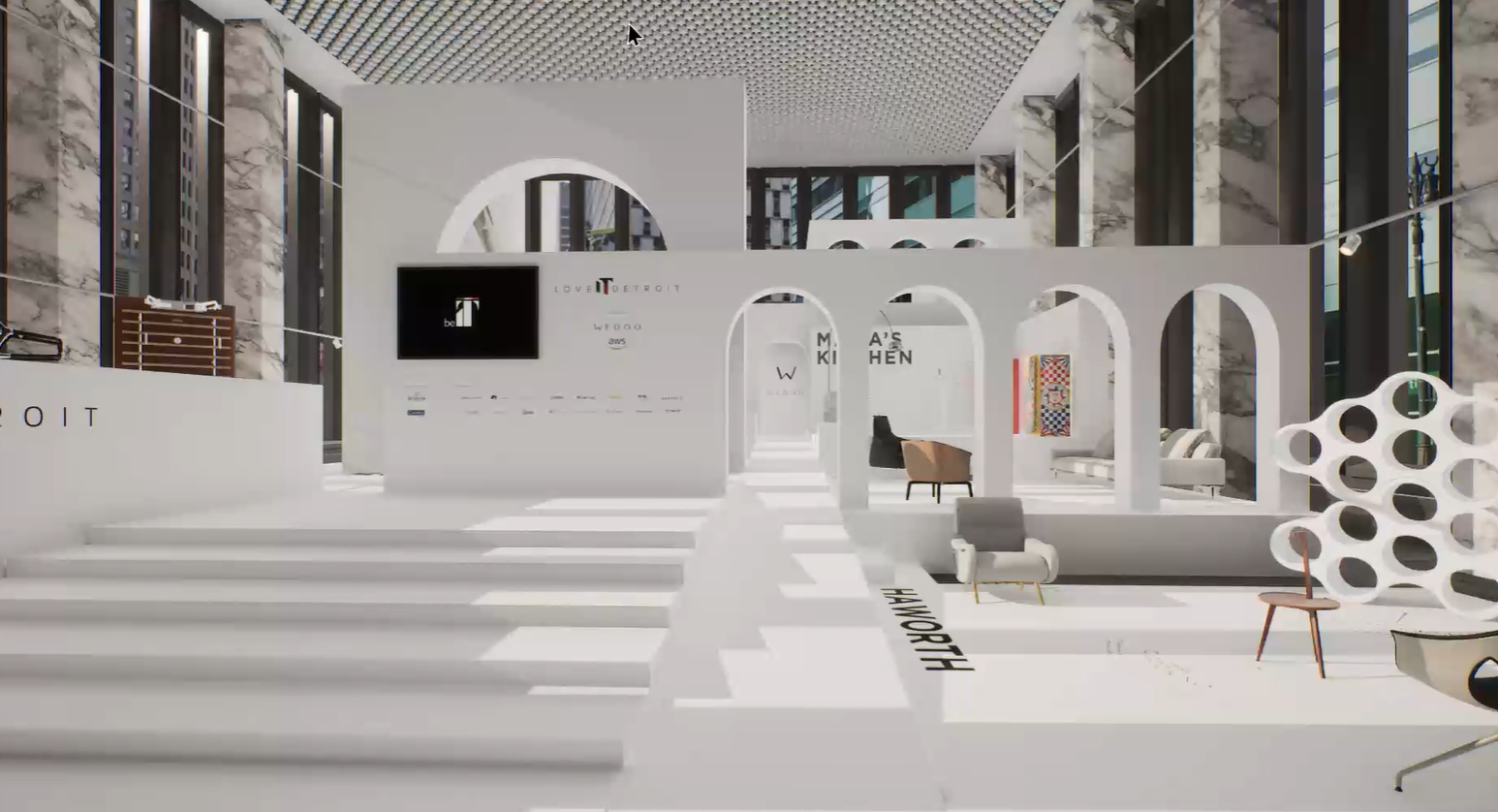 Design impact
On Sept. 13, 2022, Ruben Abbattista, co-founder and vice president of Circolo del Design, spoke to the importance leveraging design and architecture to promote cities and companies at a local, national, and international level, highlighting how cities can reposition themselves from focusing on specific industries to rather a holistic ecosystem.
Circolo del Design oversees a mission of growing the culture of design and helping to strengthen the design system in the Piedmont region of Italy. The organization presents cultural and training activities as well as works on the development of professional opportunities between designers and corporate and institutional communities, launching initiatives to raise awareness of how design can be leveraged as an economic and social tool. Through Circolo del Design, programs like Ask to Design have promoted meetings between companies and designers, and MIRA, a regional observatory on design, collected data to release a report on how design is an integral element to innovation, economy, and for producing informed policies.
"Design is everything. Circolo del Design, the Circle of Design of Turin, is a not-for-profit and it is all based on design, and they just published a few weeks ago the report on this project that they did. They took 100 companies that had a good product, but each one of these products had not curated design in either the product or the packaging or their communication. They assigned each of them a designer: 'We will give you a designer for a year. They will work with you, they will add design elements,'" Consul Baistrocchi said.
"After one year, they came back and said, 'okay, let's see how your sales have done,' and the impact of design on goods—it's insane. But that is what it is all about," Consul Baistrocchi added.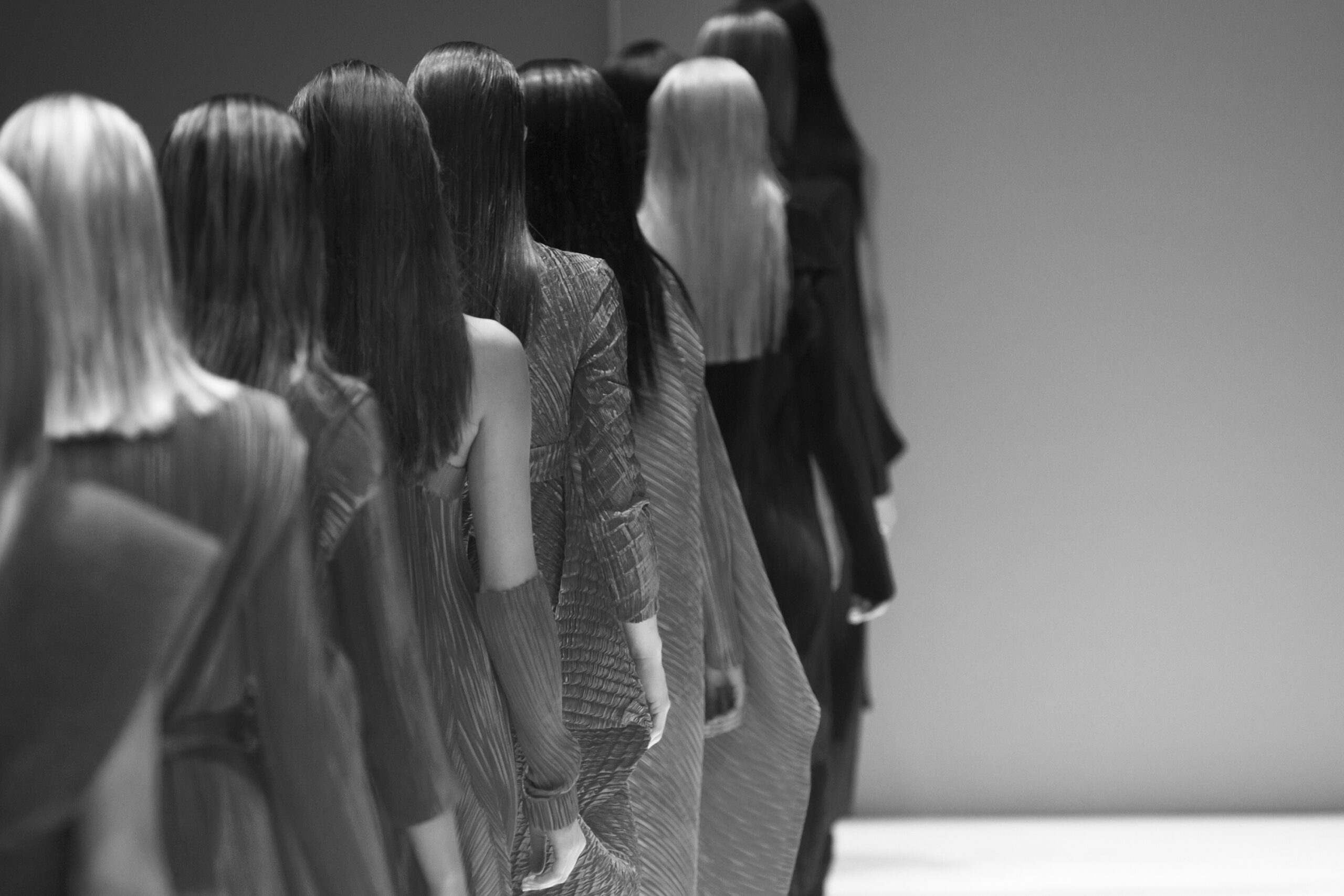 LoveITDetroit | Photography: Courtesy of the Consulate of Italy in Detroit
United by design
The cooperation and sharing of best practices that places creativity and cultural industries central for sustainable, inclusive urban development is integral to the roughly 246-city UNESCO Creative Cities Network. As stewards of Detroit's UNESCO City of Design designation, Design Core staff members have participated in more than 20 engagements throughout the state and across the global creative cities network in 2021, according to its annual report; and continued to raise awareness of how inclusive design can address pressing global issues, elevate quality of life, and create economic opportunities through its Detroit City of Design Podcast series.
For the Consulate of Italy in Detroit, whose Consul sees a parallel narrative in the UNESCO Cities of Design in Turin and Detroit, the idea of leveraging design as a common language to strengthen trade between the two countries is an exciting prospect with incredible potential. Consul Baistrocchi noted she met with representatives from the MEDC last November during an event the Consulate of Italy in Detroit hosted that led to an invitation to Pitti Uomo, the men's fashionwear trade show held in Florence, and the Salone del Mobile, a furniture and furnishing show held in Milan featuring more than 4,000 exhibitors and an additional 2,000 exhibits across the city with roughly 400,000 people in attendance across four days. The exchange resulted in an anticipated showcase of six Detroit designers in Pitti Uomo for next year and a potential exhibition on Michigan in 2024.
"We think that Detroit is magnificent, but it is a little bit of an underdog and the international rep of Detroit isn't what I think it should be living here now. I can't speak for what it was 20 years ago, 10 years ago, but I can speak to what Detroit is now and I think it needs to be known that Detroit is so effervescent," Consul Baistrocchi said.
"I do nothing in a vacuum. There is no such thing as doing a one-off and then, okay, it's done, checked off my list, because there is no point. The whole point is if we are trying to start a movement, there needs to be consistency. I am here for four years. I have been here one, so I already have my three-year plan for the next three years. I know my theme for the next three years of Detroit Design Month. I hope that after I leave in three more years, that this is continued, but I feel what we are doing is going to," Consul Baistrocchi added.
Detroit Month of Design 2022 Full Calender of Events
LoveITDetroit Schedule of Events
Text: R.J. Weick
Photography: Unsplash, Consulate of Italy in Detroit