AIA Chicago, the second largest chapter of the American Institute of Architects, kicked off its new DESIGNNIGHT 2022 on September 12th, 2022 in Chicago's famed Millennium Park at the Jay Pritzker Pavilion. The night comprised a free public awards event and overall celebration honoring the numerous design achievements of Chicago's diverse and internationally renowned architectural community.
Included in the celebration were the inaugural Lerch Bates People's Choice Award—presented in collaboration with the Chicago Architecture Center—the AIA Chicago Lifetime Achievement Award, the chapter's new Decarbonization Award, the Roberta Feldman Architecture for Social Justice Award, and the Design Excellence Awards, which were restructured to recognize projects of all scales, from small- to large-scale architecture and interior projects.
"We are thrilled to open our architectural awards to the public for the first time in AIA Chicago history," stated Jen Masengarb, AIA, executive director of AIA Chicago, in a press release. "All 4,000 members, alongside their clients, friends, and family were able to gather in one place to celebrate their collective achievements."
The Design Excellence Awards, spanning architecture and interiors, celebrated projects such as the Central Park Tower in New York, designed by Adrian Smith + Gordon Gill Architecture and associate architect Adamson Associates Architects, as the Honor Award Winner in the Arch XL category. The prestigious skyscraper, completed in 2021, includes luxury living and entertainment space housed in a towering glass and steel structure on Billionaires Row in New York City.
In the Arch XS/S category, the Gillson Park Beach House by Woodhouse Tinucci Architects in Wilmette, Illinois was honored for its dune-inspired park and beach space spanning 60 acres of parkland along the Lake Michigan shoreline. In the interior architecture category, the Willis Tower Repositioning in Chicago, by Gensler, was honored in the Interior Arch L category, alongside the BARDAVID project by Brininstool + Lynch, in Chicago, in the Interior Arch S category.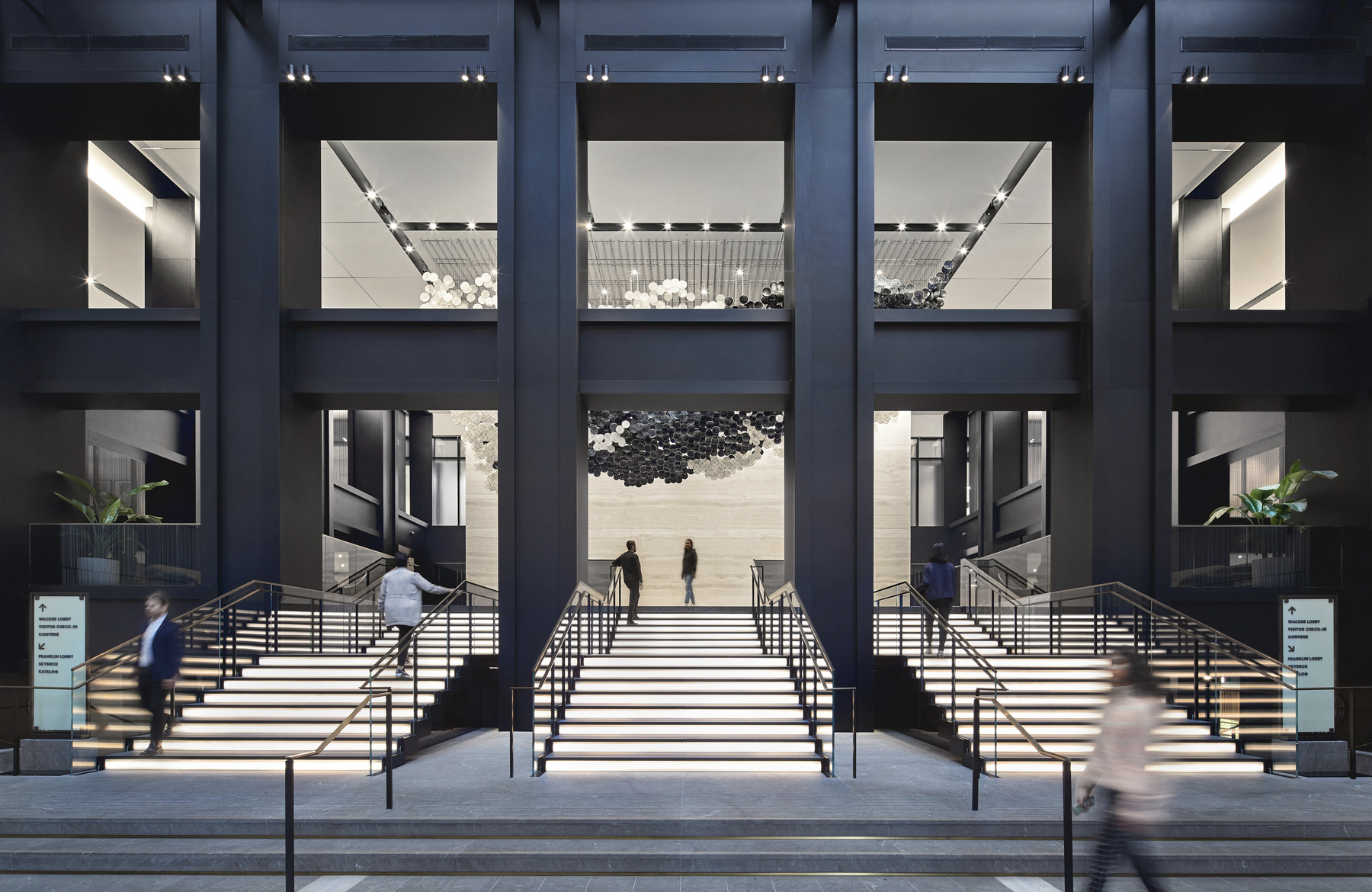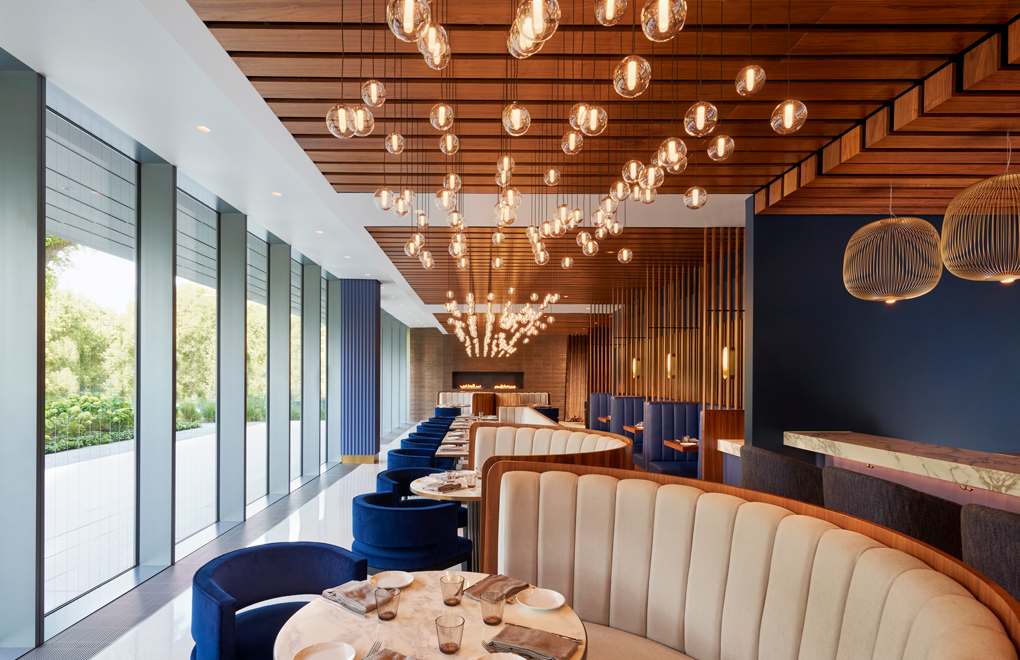 "These projects exemplify the best of Chicago architecture," stated Drew Deering, AIA, LEED AP, president of the AIA Chicago Board of Directors and associate principal at Moody Nolan, in the press release. "Chicago's architects are designing elegant, equitable, and sustainable places in our hometown and across the world."
Additionally, DESIGNNIGHT 2022's Decarbonization Award was given to The Keller Center in Chicago, whose design team included Farr Associates for architecture and urban design and Woodhouse Tinucci Architects as the collaborating architect. The building, housed on the University of Chicago's campus, is one of the most sustainable buildings in higher education and the city of Chicago, thanks to its LEED-NC Platinum and Living Building ChallengeTM Petal certifications. Sounding Boards Garden at Harmony project by Eastlake Studio was also recognized as the Honor Award winner for the Roberta Feldman Architecture for Social Justice Award. Sounding Boards Garden at North Lawndale's Harmony Community Church evolved as a platform and multi-purpose design intervention for the community, while amplifying voices of progressive artists through public art.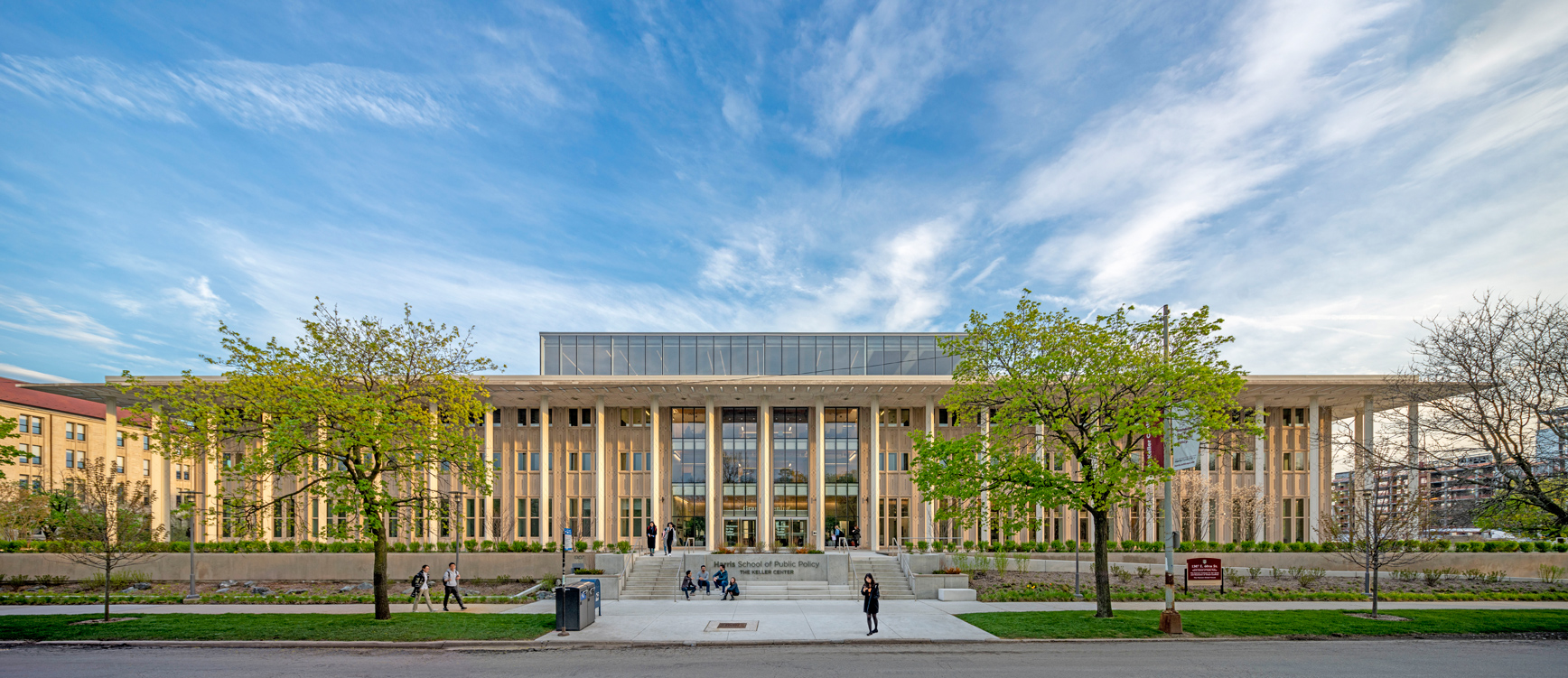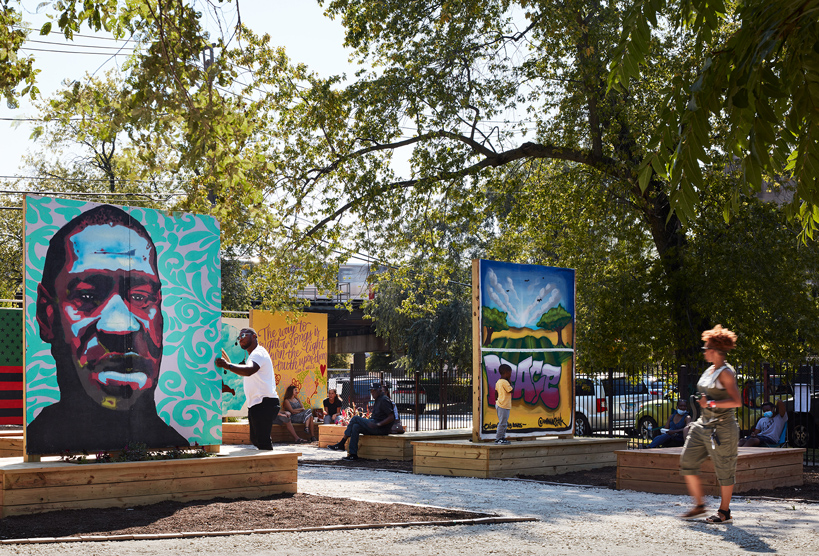 Another exciting addition to the celebration, the new Lerch Bates People's Choice Awards, were selected in a jury review from more than 125 projects. These awards comprised the following categories: civic, community and cultural, education, hospitality and retail, multifamily residential, office, single family residential, and tall building. Among the awarded were designs for the CTA Bryn Mawr Temporary Elevated Station by EXP; the Midwest Sanctuary by Robbins Architecture of Winnetka, IL; and Chicago's Haymarket Books, a non-profit and independent publisher adapted from a historic mansion, by 34-TEN Architecture.
"As architects, we pour a lot of passion into the creation of our projects, solving complex problems and creating beautiful spaces," Deering stated. "Chicagoans are great enthusiasts and advocates for architecture. This inaugural People's Choice Award will allow Chicago architects and Chicagoans to unite their excitement for architecture."
DESIGNNIGHT 2022 serves AIA Chicago's overall mission to build on the city's architectural legacy by advocating for the profession, sharing knowledge among members, and partnering with communities. Among its programming, the organization offers lectures and continuing education courses; specialized, issue-specific Knowledge Communities; advocacy for architects; and help for consumers looking for an architect.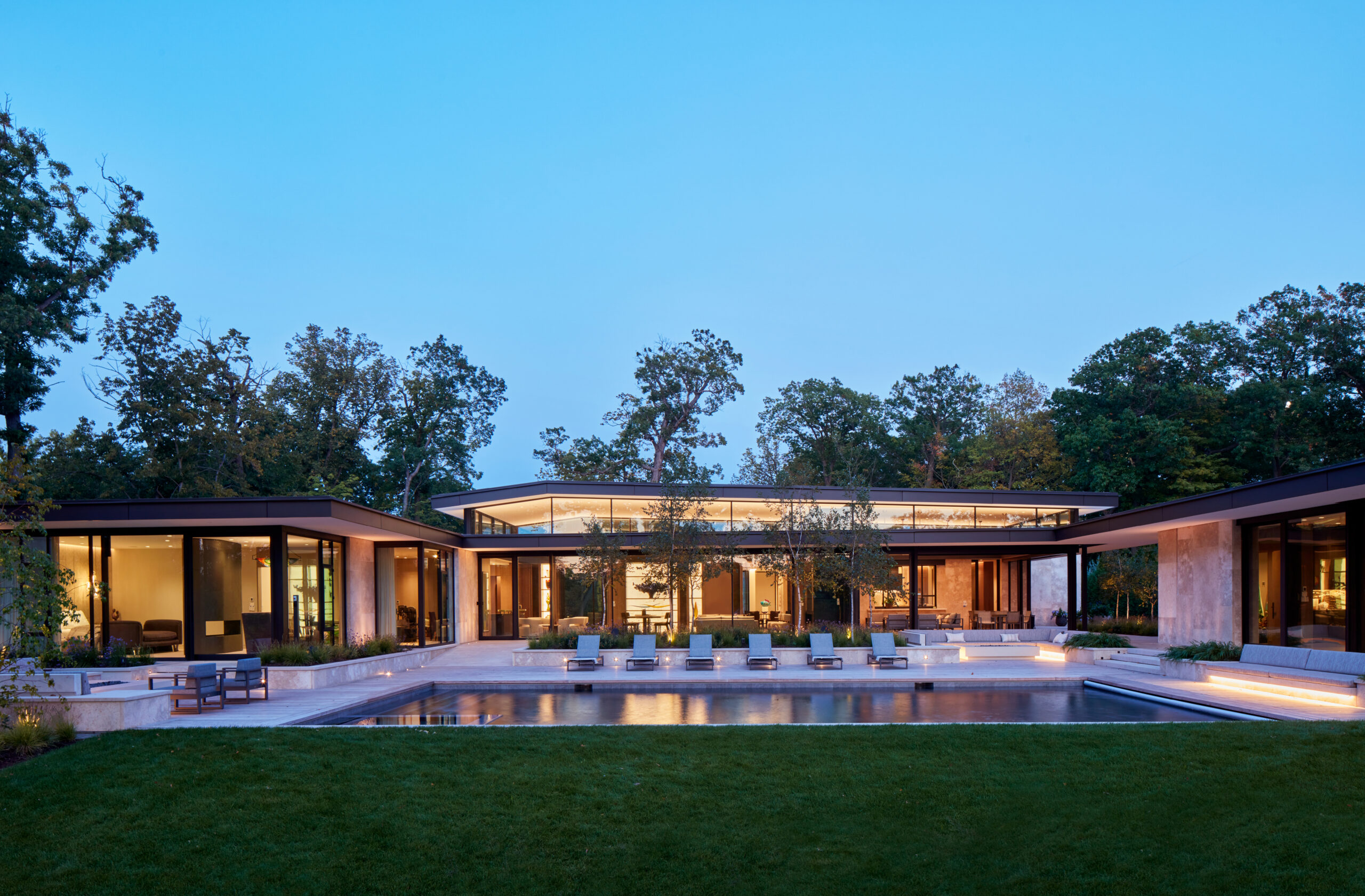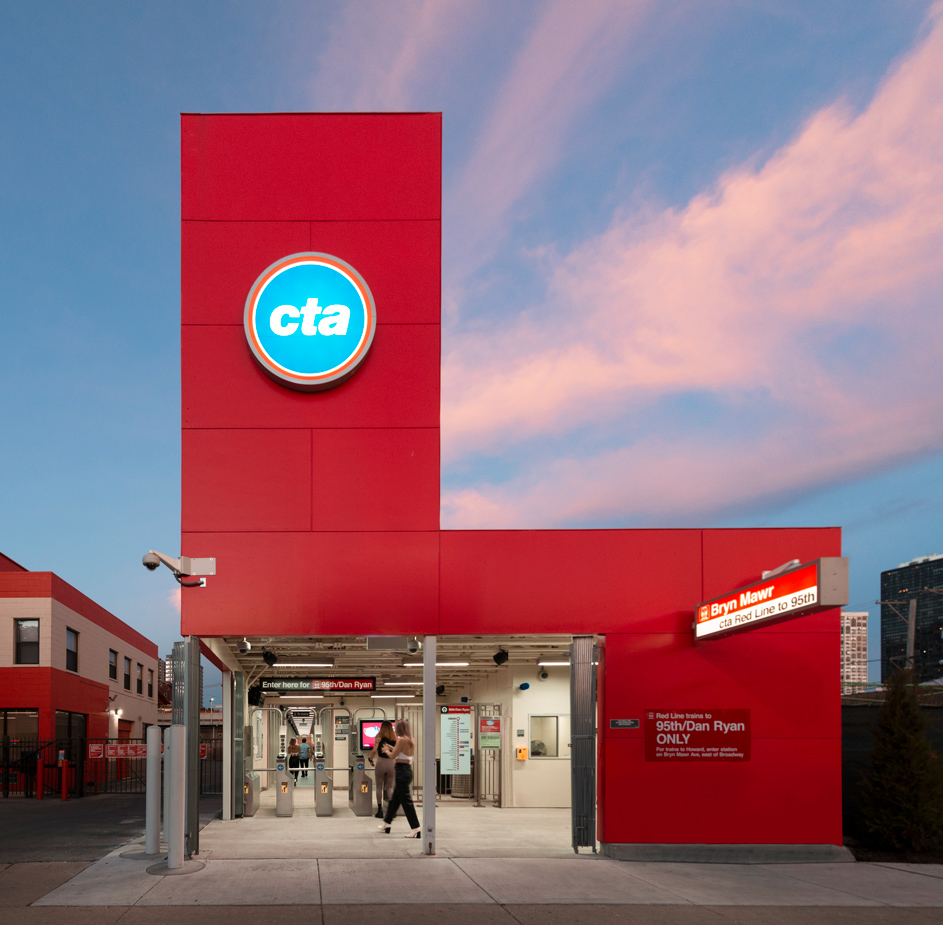 Text: Riley Collins
Photography: Courtesy of AIA Chicago
Featured Image: Central Park Tower, Adrian Smith + Gordon Gill Architecture, Adamson Associates Architects | Photography: Courtesy of AIA Chicago