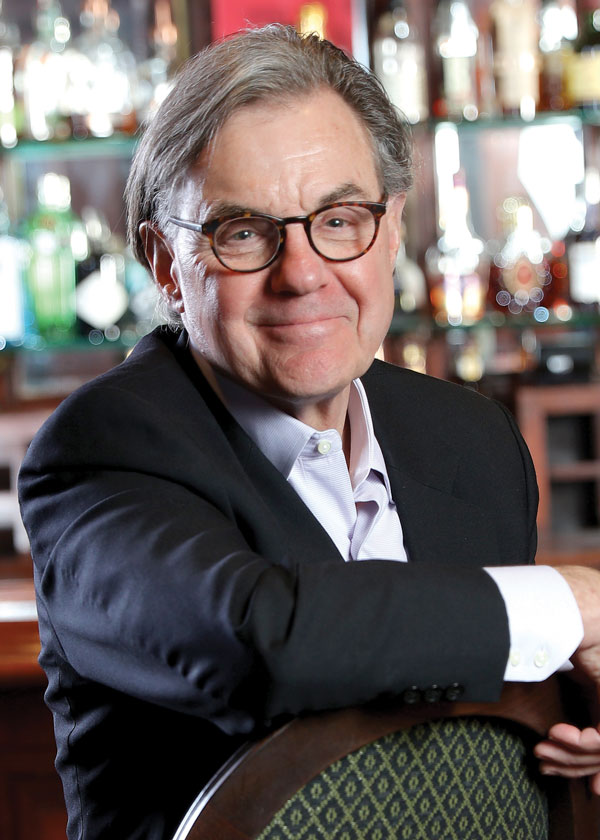 Owner, Principal | N.J. White Associates Architecture & Planning
Petoskey, Michigan
It was nearly four decades ago when Nicholas J. White, AIA, LEED AP, owner and principal at N.J. White Associates Architecture & Planning, decided to establish his own firm in Petoskey, Michigan and create the art he had initially studied when an undergraduate in Ohio.
"I was a Fine Arts Major at Ohio Wesleyan University and my mother said for me to learn a trade," White said. "I always liked building things and had a pretty good eye for design, which is what took me into fine arts and ultimately decided I wanted to build fine art and become an architect."
With a Bachelor of Arts in Fine Arts from Ohio Wesleyan University, and previous experience working construction and landscaping, White went on to receive a Bachelor of Science in Architecture from the University of Cincinnati before launching his career—and ultimately his own firm. Throughout the years, White worked with Glaser and Myers Architects in Cincinnati, Ohio; John M. Wooden Engineering in Petoskey, Michigan; John R. Johansen Architect in Cheboygan, Michigan; and Daverman Associates in Grand Rapids, Michigan before starting N.J. White Associates Architecture & Planning.
Full text available in our print edition, Great Lakes By Design, Volume 1, Issue 6: Seasonal Ambience available to purchase now or with your subscription.
To learn more about Nicholas visit his site at nickwhite.com
---
---