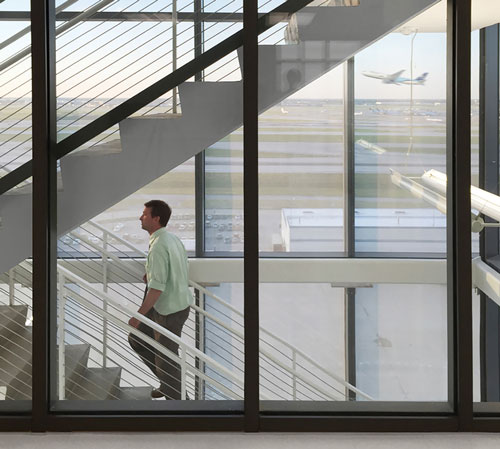 The air traffic control tower is an often-overlooked and underappreciated piece in the larger airport environment. While integral to aviation and airport operations, its primary role is an ancillary one where it functions—at optimal—with degree of separation amid terminal activity and direct traveler experience. Yet, the air traffic control tower is more than an aviation artifact. It stands as a testimony of innovative technology and aviation, and its monumental stature inherently lends itself as a defining symbol of airport campuses.
Soaring at nearly 207 feet-tall, the South Air Traffic Control Tower and Base Building at Chicago O'Hare International Airport is an elegant and economical solution of concrete and glass redefining air traffic control design. The simple, durable, and elegant design of the tower and base building—while at first glance may be unassuming—stands as a testament of FAA required efficiency and in many ways reflects Chicago's history as a city of architecture and a major destination for aviation.
"It was a very 'aha' moment for us and for the [Federal Aviation Administration]. The design was so highly embraced that they started to think about that as a potential model for other new towers," said Thomas Hoepf, FAIA, vice president and principal design architect at EXP.
The company has a diversified portfolio of projects and markets served, with more than 35 years of experience in providing award-winning solutions in the field of aviation. The award-winning project, which was a collaborative effort by a large group of stakeholders, has been recognized by organizations, such as: Structural Engineers Association of Illinois, American Council of Engineering Companies of Illinois, American Council of Engineering Companies, Airports Going Green, and American Society of Heating, Refrigerating and Air-Conditioning, Engineers.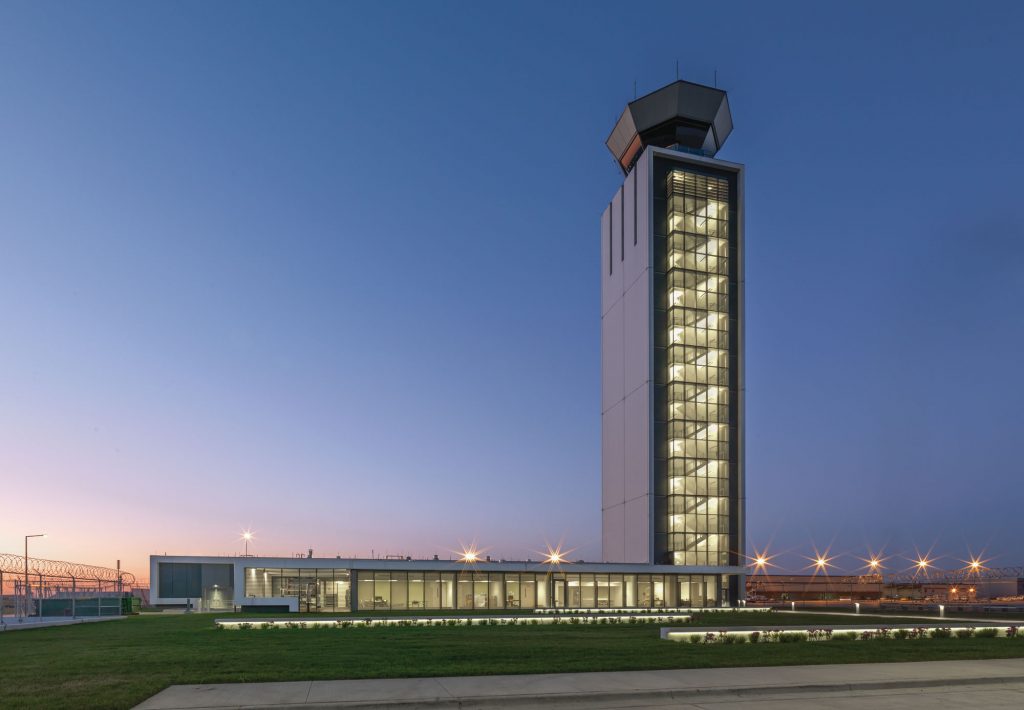 Photo courtesy: James Steinkamp Photography
---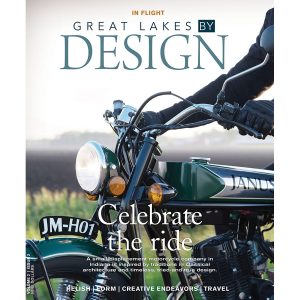 Read the full story in print in Great Lakes By Design, Volume 2 Issue 2: In Flight. 
Cover photo courtesy Janus Motorcycles
Start your one or two year subscription here.