By R. Collins
Entrepreneur Kelechi Uchendu's fashion career began with a dream. Now the founder and owner of Kay Kay's World LLC, Uchendu manages a blog concerning fashion, beauty, and travel known as Kay Kay's Way; and a clothing line known as Kay Kay's Fashion that would eventually lead the brand to being featured in British Vogue and Tatler Magazine, among others.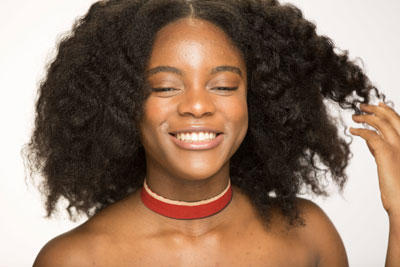 Based near Detroit, Uchendu utilizes the local talent of Detroit Sewn to craft her designs. Detroit Sewn provides Southeast Michigan with full-service, cut-and-sew manufacturing that includes sourcing, digitizing, and grading products. 
Although Kay Kay's Fashion is a Michigan-based brand, its reach is international, and Uchendu has traveled to every continent—including Antarctica. Great Lakes By Design caught up with Uchendu recently to talk about her beginning in fashion. 
How would you define your brand?
I would define it as a clothing brand that offers various original, affordable, and high-quality fashion items.
How did you get started in the clothing design industry?
There is nothing in my background that would indicate I would own a fashion brand in the future. I earned my Bachelor of Arts in Political Science Pre-Law in 2013 and I earned my [Juris Doctor degree] in 2016. I started working for Detroit Fashion News in 2016 while working on my [Master of Laws] and at the end of that year, I felt led to design a formal dress and found Kay Kay's Fashion and Kay Kay's World LLC.  
What does your design process entail?
Since the designs are my original ideas, I am very involved in the process. Once I think of a design and draw it on paper, I will meet with Detroit Sewn and they will create a sample of my creation. Once I approve the sample, the creations will then get produced in bulk. 
What materials do you use and why are you drawn to them? 
I am drawn to high-quality materials that are also affordable and authentic. I want to provide the best products to my customers, but I also want to keep my products accessible to most people. The materials that I use vary depending on the piece I am making. For example, my chokers are made with authentic traditional fabric from Mali and the t-shirt that is coming out soon is made of simple cotton. In addition, the dress I created uses a variety of fabrics: spandex, Italian pleather, shaper mesh, pleather substitute, and cotton jersey.
What has inspired some of your favorite pieces?
The Beyoncé dress is my first creation and it is one of my favorites. Another favorite piece is an unreleased t-shirt and it was inspired by a hashtag that I created. 
I can't release the hashtag yet that inspired the unreleased t-shirt. It will be something that I use often.
What has been the biggest influence on your design over the years? 
My imagination. I have gotten ideas for certain pieces, such as the dress I designed, from my dreams. Many times I will have a random idea that pops into my head. 
I know many designers and fashionistas will go to Paris of New York to become inspired, but I am thankful that for me, getting inspired is a very simple process. 
What does design mean to you?
In my opinion, a design is a person's creation manifested into reality. A design is also artistic and original.
What are plans for Kay Kay's Fashion in 2018?
I plan to have my products in retail stores. There are many brands that I would like to collaborate with. I would love to collaborate with Tommy Hilfiger, because the brand is very futuristic and celebrates diversity in fashion; with Bloomingdales, because it is one of my favorite department stores; and I would love to collaborate with Mercedes Benz Fashion and participate in New York Fashion Week. 
In regard to celebrities, I would love to collaborate with Beyoncé because she is the queen bee.