Text: R.Collins
Since 2003, Angela and Mike Goodall have been transforming Traverse City-area home and retail spaces into strategically and aesthetically designed environments through their remodeling and interior design firm, Kitchen Choreography. Though the firm has completed more than 800 projects and has established strong relationships with architects, building firms, and many home owners throughout Michigan, Kitchen Choreography was originally established at a time of uncertainty.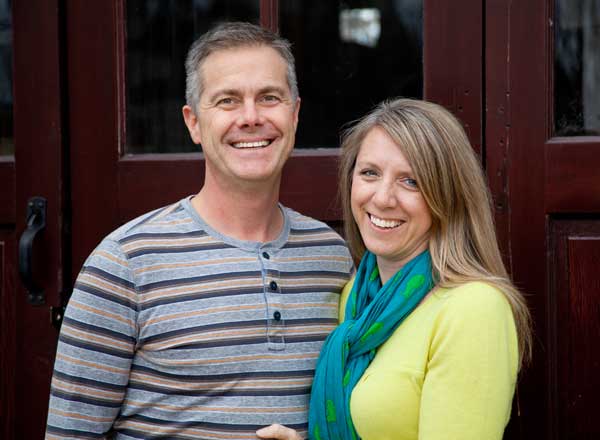 "I actually studied mathematics in college but I've always had a strong culinary and entertainment background," said Angela Goodall, designer and co-founder of Kitchen Choreography.
When the couple bought a house built in the 1890s in Traverse City, Michigan she found her passion for design when measuring and laying out the floorplan for the vintage kitchen—a passion one talented builder in the area noticed. After being offered a job, Goodall moved into a general managerial position within five years and her progress was only halted when the post-September-11th recession struck the country. While the budding business Goodall had become integrated into closed its doors, the choice of what to do next was a natural one to make.
"I thought: 'should I go back to school? What direction should I take? That's when we decided to open up Kitchen Choreography," Goodall said.
Since engineering Kitchen Choreography into one of Michigan's top design firms, the Goodalls have developed a diverse and compelling portfolio: modern, geometric kitchen spaces built upon sand dunes; romantic seaside dining halls clad in white and flanked by delicate pillars; sleek remodels of pre-existing living spaces. The team fuses inspiration with functionality and customers' needs to produce a one-of-a-kind space to compliment daily life.
"[Homeowners] have a vision to a certain extent of what they're looking for and I think it's my task to show them what that looks like," Goodall said.
In her own home, Goodall patterns multiple styles, themes, and aesthetic touches into a highly stylized and entertainment-ready environment. The guest room is clad in purple walls fastened with jewels—called the Jewel Room—and The Nautical Room features a map of the Grand Traverse Bay and Old Mission Peninsulas painted on the ceiling. When designing for her home or another, Goodall is fond of using materials such as subway tiles, cement tiles to explore pattern making, and reclaimed wood, a trend she is glad has gown popular.
"One of the biggest things I can appreciate is that old is new again," Goodall said. "We're seeing such a resurgence of everybody wanting things [to be] vintage. Even with new products, they're looking for reclaimed materials or things that look like they are reclaimed."
Goodall is currently collaborating with a team to design a northern Michigan home that will feature in a fall home tour. The home also serves as a space to showcase the reclamation trend and Goodall's imaginative design. She has been working with the homeowners on a wholly-reclaimed light fixture composed of small antique farming equipment parts and Edison bulbs to appear as old sections of a bridge that have been disassembled.
"It'll be something no one's ever seen that we kind of dreamt up," Goodall said.