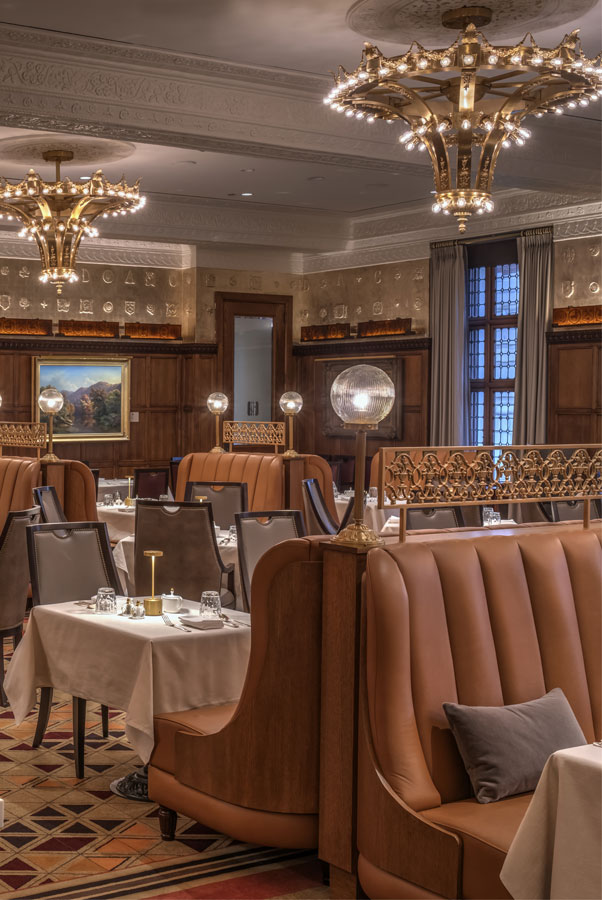 Detroit's architectural fabric is rich with unique historical structures—some recognizable, others more discreet—that have continually been re-purposed for the modern-day city. They also double as keenly protected sites for historic conservationists, one of which was recently recognized by both the Michigan chapter of the AIA and Michigan Historic Preservation Network for its sensitive design and rehabilitation of two historic buildings located in Detroit's Corktown and the Greektown neighborhood areas.
The firm, McIntosh Poris Associates, is an integral full-service architecture and design force for historic building preservation in Detroit and other areas of service. Since its founding in 1994, McIntosh Poris Associates, based in Birmingham, Michigan, has garnered more than 100 awards for its design work for public, private, and non-profit clients in categories like mixed-use, commercial, institutional, hospitality, and residential projects throughout the state, as well as New York and Ontario. In Detroit, its work is seen in buildings like the Woodward Garden Theatre and the Detroit Foundation Hotel. 
Recently, McIntosh Poris Associates was awarded a 2020 Honor Award in the interior design category by AIA Michigan for its renovation of The Gallery | The Fresco Restaurant at the Detroit Athletic Club, and a 2020 Building Award by the Michigan Historic Preservation Network for its rehabilitation and preservation work on The Assembly, which is a mixed-use building in Corktown. 
"Recognition from these leading organizations invigorates our mission to elevate the rich history of Detroit through modern design," stated Michael Poris, AIA, co-founding principal at McIntosh Poris Associates, in a press release. "Renewing architectural treasures of the past has been a core practice of our firm for more than 25 years, and we are committed to revitalizing historic buildings for use today, while maintaining and honoring their heritage."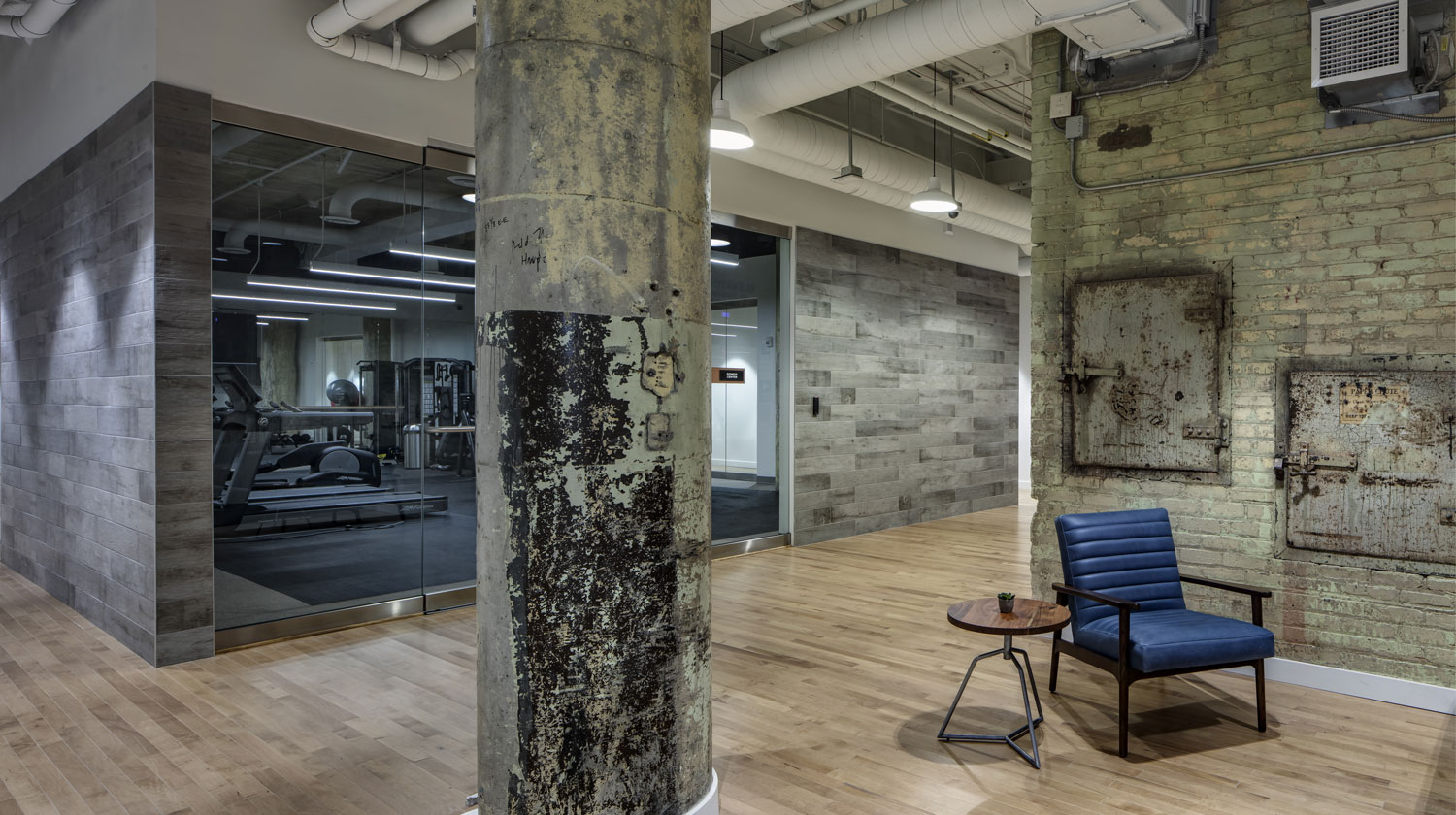 McIntosh Poris honored the more-than-a-century-old architectural treasures of the Detroit Athletic Club's original designer Albert Kahn while updating finishes, materials, and customizing new craftsmanship within The Gallery | Fresco Restaurant. The restaurant space was rebranded into a cohesive single-wing from its former two-wing Grill Room, though original details like historic oak millwork and vaulted plaster ceilings were enhanced with new additions like decorative illustrations, trims, and rosettes. The original Pewabic tile flooring also transitions to custom carpeting that references the tile pattern and color in order to connect less formal and formal dining spaces.
As for The Assembly, a converted historic warehouse, the team utilized existing brick, concrete, and metal to help transform the property—which is listed on the National Register of Historic Places as of 2017—into a mixed-use building that retains its industrial character. The building was built in 1913 and previously served as a dry-goods warehouse for Edson, Moore & Company. Large expanses of windows that replicate its historic factory origins are included in the new design, as are floor-to-ceiling glass doors that provide transparency and natural light. 
Text: R. Collins | GLBD writer
Photography by Justin Maconochie