Text: Kyle Gandy
The Benzie County Visitors Bureau, or CVB, specializing in tourism and hospitality marketing in northwestern Michigan off the coast of Lake Michigan is revitalizing their brand with the launch of Make it Benzie. With the help from Greenlight Marketing based in Traverse City, Michigan, the organization continues to work on redesigning their name, logo, photos, videos, and other multimedia to support their mission of drawing visitors to the area and communicating the experience of Benzie County.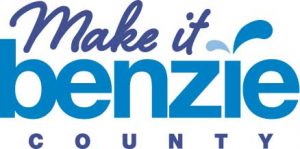 To convey a story, whether through a logo or billboard, there is a level of intention and thought needed for the respected medium to accurately communicate the intended message to its viewers. Make it Benzie partnered with Greenlight Marketing, which has experience in television, web, book design, social media, and other collateral projects, to revamp its slogan and logo. Greenlight Marketing also has worked with Big Cat Brewing Co., Alpine Chocolat Haus, G3 Graphics, Rotten Cherries, and Great Lakes Potato Chips, among others in logo and brand identity projects. 
"Greenlight facilitated the whole process. We had a visioning session and a Q&A with input from our larger property owners as well as some local businesses and attractions in the area," said Mary Carroll, president of Make it Benzie. 
"There were several stages to this: they came back with fifteen different options for a new name and the board decided on 'Make it Benzie'; then Greenlight came back with about a dozen logo designs using that new name, and when they settled on a logo, they came back with half-a-dozen color schemes," Carroll added. 
Recognizing the changes to the industry, Make it Benzie reached out to a number of other CVBs in the state, such as Discover Kalamazoo and Experience Grand Rapids, which have also undergone similar re-marketing efforts in recent years. 
"Many CVB's are trying to come up with ways to market themselves—really because we are about marketing to potential visitors—in ways that are more engaging," Carroll said.
Make it Benzie's re-design began last November 2017 and is still in the process of a nearly eighteen-month-long update comprising new photography, video advertisements, a new website, new social media engagement, and a new e-letter. Majority of the length hinges on the seasonality of the photos and videos, ensuring to promote the boundless beauty that Benzie County has to offer. 
"The content that came out of those visioning sessions were very introspective: Why do people come to Benzie County? What do they think of when they think of Benzie County or being up North? And what does being up North mean to them?" Carroll said. 
"Although we realize we aren't in the U.P., or other communities that are farther North—or a little South of us—we feel like our area epitomizes up North: what most people think of with the lake, the dunes, the surrounding nature, the recreational activities, and the ruralness of the area all fit within that scope of 'Up North'; And we feel Greenlight has really helped us flesh out this aspect of our job," Carroll added.