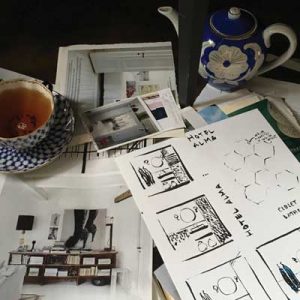 In today's technological age of touch screens and automation, Talin Spring, owner and designer of Spring Finn & Co. in Minneapolis, believes in the importance of tactility.
"In everything I do, above all, I think about the human experience, whether it is a bag or a room," Spring said. "I look into making it for longevity with materials that will become more beautiful with age; that will bring a joy and well-being to the person who is using it."
While born into a family of skilled embroiderers, sewers, knitters, leather lovers, and shoemakers in Istanbul, Turkey, and having spent most of her life in France—a place that has captivated fine arts lovers for centuries—Spring's pursuit in design as a vocation came later in life. Despite cultivating an appreciation for the value of the handcrafted with all its perfections and imperfections, and fostering a longtime passion for design, Spring began a career in banking and it wasn't until she moved to France in 2002 with her family that she stepped into the world of freelance clothing and accessories design.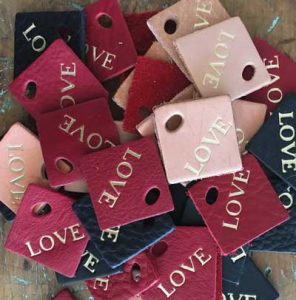 It was an undertaking she continued even after moving from Marseille to Minneapolis in 20016, which inevitably planted the seeds for launching her own company in 2011. Now the studio's portfolio ranges from limited edition pieces such as the red leather au galop bag—with a horse-inspired cross body strap; and a white hair on hide clutch au galop featuring black leather and a handstitched gold hot foiled logo; to sterling silver bangles featuring mouth blown vintage trade beads from Delhi; and the Bulle furniture collection designed in collaboration with Marvin Freitas of Form Co. for Hotel Alma in Minneapolis. Inspired by Mille et unes nuits, or 1,001 Nights, the furniture collection features brass inlays, locally sourced white oak—and also available in maple, ash, or walnut—hand rubbed natural oils and waxes, and accented with back drapery or fabric.
"Design is not a science. There is not good or bad—it's not measurable. Well-designed, to me, is when you walk into a space and it emanates something," Spring said. "People who come to my studio somehow don't want to leave…there is something that touches them. I try to not create a sterile environment, where instead it ignites something, some beauty, and maybe inspires them to do something good when they go out in their life. I try to bring something that will touch the heart."
Full text available in our print edition, Great Lakes By Design, Volume 3, Issue 1: Ergonomics start your subscription now.
Photography: Spring Finn & Co.