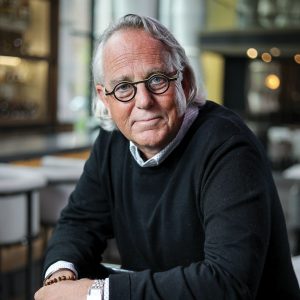 In the past, architecture has been defined as a vocation, a field of both technical and creative study, and a conduit in which an individual can impact lives and leave a legacy. Yet, its potential to influence, create, inspire, disrupt, and include speaks to a larger import than a simple, concrete interpretation. Its significance is elusive, fluid, and subjective; as varied as the talented minds and hands practicing the craft in the region, building upon the existing built fabric and landscape. 
In this continued series, Great Lakes By Design Magazine had an opportunity to learn more about some of the architects practicing in the Great Lakes region—and what drives them to create inspired spaces and places.
Brian Barkwell, AIA
Principal Architect | Via Design Inc.
Grand Rapids, Michigan
For Brian Barkwell, AIA, principal architect at Via Design Inc. in Grand Rapids, Michigan, the path to his architectural future first began at the drafting table in his grandfather's home office. 
"My grandfather was a local architect and builder in Grand Rapids. It was something I was always interested in and loved going to his building sites," Barkwell said. "My grandfather was someone I always looked up to; however, it never occurred to me that I would be able to follow in those footsteps."
Instead, Barkwell had initially thought to pursue a career as an industrial designer or a cartoonist, but was convinced by his grandfather to enroll in an architectural program. 
"He strongly suggested that I pursue architecture. His point was to get a professional degree and then if I wanted to go draw cartoons, go do that," Barkwell said. "I sort of, in a strange way, stumbled into it and over time through school I learned to love it and had good experiences in college. It definitely became the direction I wanted to take for the rest of my life."
Barkwell went on to earn a Master of Architecture from Montana State University and returned to Grand Rapids to practice the craft. While it initially proved difficult to find a job at a local firm due to the economic environment at the time, Barkwell found a way to keep his foot in the door and eventually was able to land a position in a smaller firm.
"I was doing just about anything I could," Barkwell said. "I was doing contract work for architectural firms locally; I was doing water color renderings for people of their homes—anything to make a living."
Now the Principal Architect at Via Design, Inc. backed by portfolio of commercial and residential projects—and with his own drafting table set overlooking downtown Grand Rapids in his office—Barkwell's decision to break out on his own more than 20 years ago proved instrumental in what would result in a rather serendipitous partnership with Valerie Schmieder, ASID, IIDA, ASFD, NCIDQ, principal, founder, and interior designer at Via Design. 
Barkwell soon began renting office space from Via Design—a design firm he had collaborated with in the past during prior work—and started working together on a number of projects. 
"We had our two businesses going and we started teaming up more and collaborating on a lot of projects. It became clear that we worked really well together and so 20 years ago, we decided to partner," Barkwell said.  "I brought the architectural portion of Via Design in and we grew very quickly."
Via Design is an integrated architecture, interior, and furniture design firm serving both residential and commercial clients. Initially established by Schmieder as an interior design firm in 1989, Via Design has since developed into a robust studio providing services such as: master planning, sustainable design, architecture, interior design, furniture and product design, and furniture procurement, among others. The firm also has a resource studio and curated collection of local artists and original artwork within its office space—and the capabilities to provide custom finishes and details, prototyping, and one-of-a-kind custom furniture by on-staff artisans. 
"That is what we have been doing for the last 20 years," Barkwell said. "I feel incredibly fortunate, because I love what I do and it sounds a little over-used, but there is definitely a strong passion for what we do. Through architecture and interior design we have an opportunity to make people's lives better, both professionally and personally. It is really rewarding and to be able to actually make a living doing that is a gift. We work very hard to do the best we can to keep that going."
Barkwell also noted theirs is a process driven by design and listening to clients to provide the best services they can and to potentially take the clients in directions they might not even have expected. 
"We take them to places that help them be better at what they do or how they live. It is based on how that design relates back to that particular client. It isn't to say we don't have strong feelings and we aren't going to present those, but hopefully we all grow together," Barkwell said. "Good ideas come from everywhere."
Barkwell also recognizes the opportunity in certain challenges to create good design. While some are more difficult than others, whether it is in zoning issues or property acquisition, he noted viewing all challenges as negative is a mistake. 
"It is part of the process and sometimes those challenges lead to better designs," Barkwell said. "If you have very specific site restrictions, you are going to have to get more creative in how you solve your problem." 
The creativity is also one of collaboration, which permeates the process-driven philosophy at the firm. Barkwell said the collaborative spirit is important as the team works with other people and contractors to deliver the best product for their clients. 
"Our approach to every project is driven by that process that we are creating a building or a space that is both architecturally beautiful—or appropriate—as well as functioning to the needs of our clients. Good architectural ideas might come from the interior team and vice versa. It is not a linear thing," Barkwell said. "Even though you think creativity might suggest sitting somewhere and thinking and doodling—the stuff people love to think about—it really can be quite pragmatic and there are certain steps you go through."
From the Grand Valley State University James H. Zumberge Hall in Allendale, Klindquest Building renovation in Grand Rapids—and Reserve Wine & Food—DeBoer's Bakkerij in Holland, The Friesian Gastro Pub in Grand Rapids, and corporate renovations and break rooms, to a residential urban oasis, and lakefront dune lookout; Barkwell said he hopes the projects he has completed throughout his career speak to the fact that Via Design cares. 
"That we care about our employees, that we care about our community, that we always have our clients' best interest in mind, and in the meantime, if that creates  a beautiful building or a beautiful room, that is just icing on the cake," Barkwell said. "That's great. I think throughout longevity and the amount of projects we have done, we have proven we can do that for people."
Though architecture can be a step-by-step process complete with careful study, research, and ongoing conversations with clients, at the end of the day, design is a way of life for Barkwell. 
"It's allowing yourself to be your creative best person and in our case, it's allowing your collaborative spirit to get the best out of any potential design. Design is being creative, being energized, and being the best you can be," Barkwell said. 
"It has always been about the design for us," Barkwell added.