For the International Interior Design Association, or IIDA, design is a universal language in which the voices of its individual and collective members have the power to express and to deliver a more equitable and compassionate world through the deft and intentional curation of space. It is a language that speaks to the fundamentals of place and of the human experience, in which artifacts and sense of belonging within an environment can create a dynamic work culture and empowered sense of wellbeing for the people who interact with it. And in 2023, IIDA continues to build on that vision of expanding inclusion and access to the industry as a profession with the introduction of St. Louis, Missouri as the third market in its Design Your World, or DYW, program.
"St. Louis embodies the power of future thinking in education and how the design community supports new minds in design, making it an excellent city to host and continue Design Your World's mission," stated IIDA Executive Vice President and CEO, Cheryl Durst, Hon. FIIDA, headquartered in Chicago, Illinois.
"Design is such a powerful catalyst for change and for demonstrating human potential. Through DYW, students of diverse backgrounds will be empowered to fully realize careers in design and the creative arts. Perhaps most importantly, they will realize—through curriculum and instructors that represent them—that design is truly 'accessible,' meaningful and relevant in their lives," Durst added.
Driven by a mission to build equity and diversity in the industry, Design Your World educational pathway program provides opportunities for students to explore commercial interior design and other design-related fields, career possibilities, and the powerful potential of place through curriculum and market-specific experiences. Initially launched in 2021, Design Your World partners with local IIDA chapters, educational organizations, design firms, and other sponsors to bring the educational program to markets like Chicago in 2021 and Miami in 2022. As IIDA's Design Your World looks to debut its two-week program this summer in St. Louis in collaboration with IIDA Gateway Chapter, tentatively set for July 2023, it has begun to realize a vision of scaling access to design education nationwide.
"We considered several IIDA chapters in different markets, but St. Louis really stood out to us because of the chapter strengths and also because there is a huge need for a program like Design Your World in St. Louis and the surrounding counties," said IIDA's Director of Strategic Sales Tracey Thomas, Assoc. IIDA. "We look at this as an opportunity to take that next step with the expansion of Design Your World."
Emily Capelle Jackson, NCIDQ, IIDA, LEED Green Assoc., interiors associate at Gray Design Group and vice president of community impact at IIDA Gateway Chapter, stated the chapter is excited the new edition of the program continues to grow out of the Midwest.
"We recognize Design Your World as a driver for influencing the lives of young people, providing students in our local communities more knowledge and future professional opportunities," stated Emily Capelle Jackson. "[It] offers students and parents the opportunity to shape the future of the built environment through the power of design."
With the support from IIDA Gateway Chapter, IIDA also partnered with Fresh Artists of Philadelphia to bring the program to the iconic city along the Mississippi River. Fresh Artists, an innovative nonprofit organization empowering young people through art and philanthropy, first worked with IIDA in 2022 when it expanded the educational program to Miami.
"There is a congruency with Fresh Artists and Design Your World," stated Barbara Chandler Allen, founder and executive director of Fresh Artists. "Our missions are to spotlight the inequity in design education, and to rectify this imbalance by providing the necessary opportunities to expand these creative minds. We're honored to support this program's mission."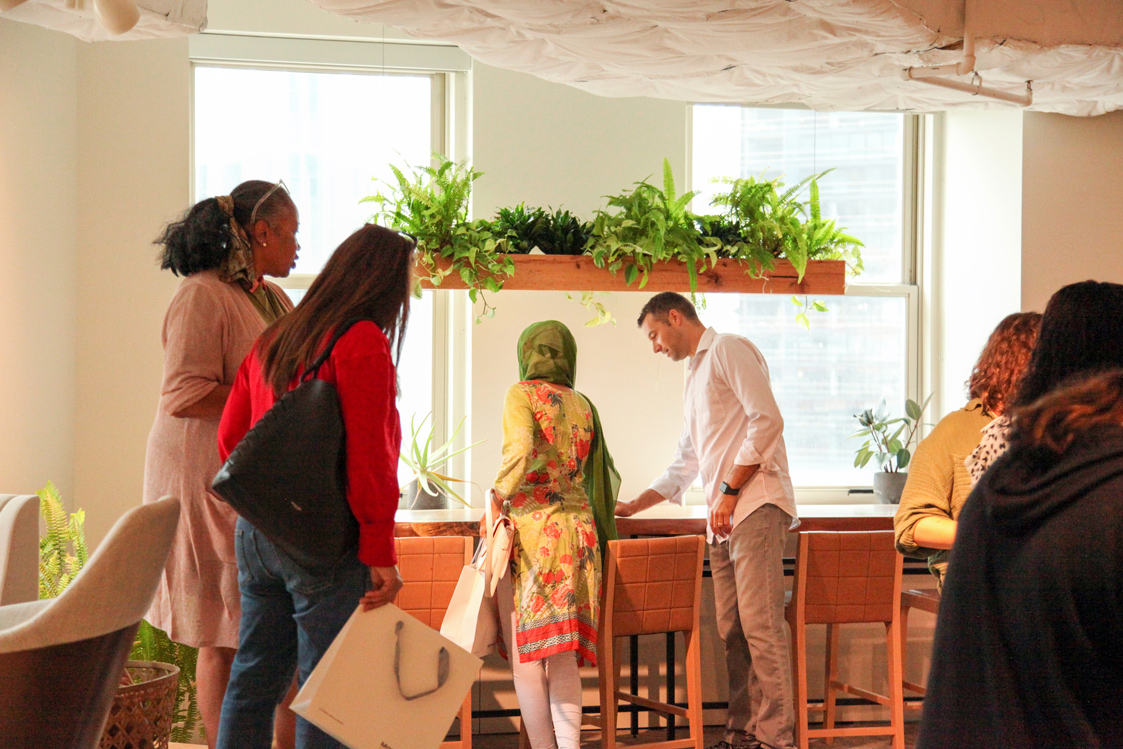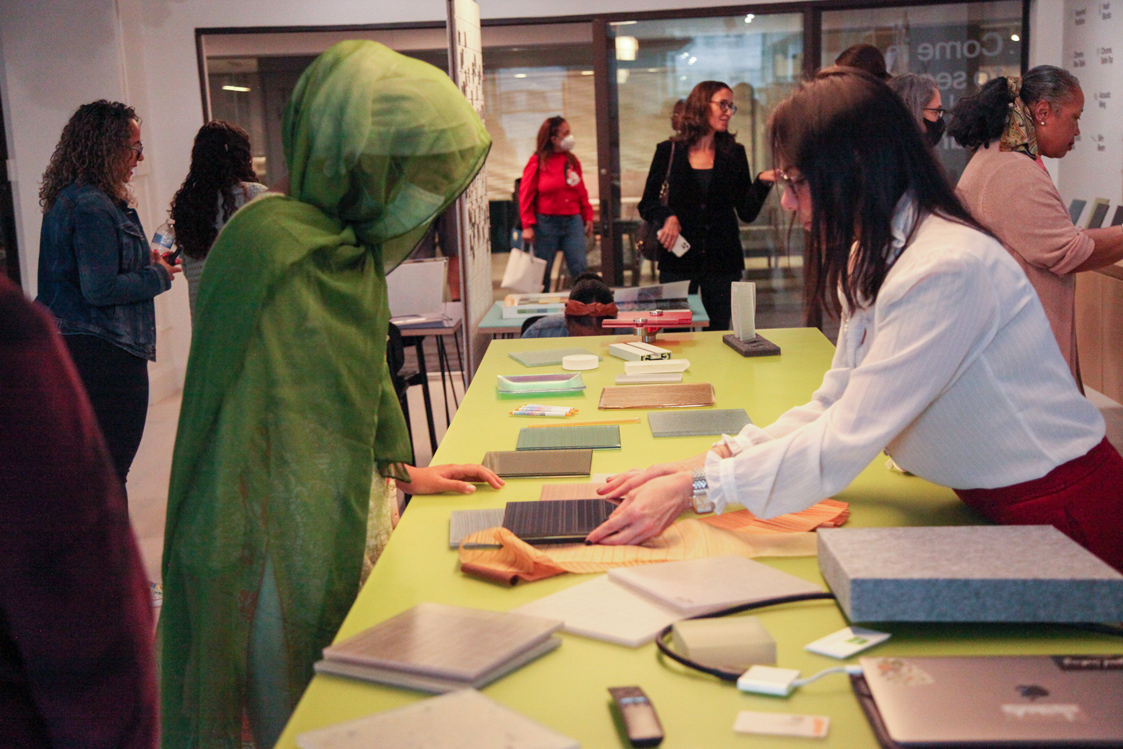 Thomas said when it comes to programs like Design Your World, often one of the hurdles is finding and locating students who are truly interested in the curriculum, and Fresh Artists' help has been invaluable.
"They have a tremendous network of art educators throughout the country, and these are teachers of very engaged and interested students. Because of that network, it is actually fairly easy to plug into what they are doing, so we could reach out and connect to these kids and have them apply to our program," Thomas said. "We were able to get very engaged, qualified students, who have expressed a serious interest in learning more about design, and when coupled with the fact that our goal and our mission aligns with another, it was like a meeting of the minds. It provided us with the perfect opportunity, with an ideal partner."
The Design Your World St. Louis curriculum introduces students to a number of principles and areas of design, featuring the same learning objectives as those in Chicago and Miami. Thomas noted while each market—and future markets—will have the same curriculum, they did want to be sensitive to timing and duration of typical summer programs in the St. Louis market, and so one difference between St. Louis and Chicago and Miami, is that the program will be an immersive two-week experience rather than four weeks.
"That doesn't mean that we are going to limit what they are exposed to vis-à-vis the other students in the other markets. The learning objectives are going to remain the same," Thomas said. "We will extend those days and the time that they are going to be working together, but the elements, the principles of design—planning of interior environments, material selections, design process, preparing visual communication, sketching, drawing, rendering, and modeling—we plan to work with Kenzie Leon Perry, who is teaching both the Chicago and the Miami cohorts this year, on the overall curriculum to modify and adapt it for St. Louis."
Kenzie Leon Perry, IIDA, NCIDQ, creative director at Ze Haus Interior Design Studio of Miami as well as Design Your World Miami and Chicago Educator/Curriculum Designer, noted the program is designed to expose the burgeoning talent many of the students possess, but might not have the necessary tools and resources to fully tap into.
"It is our responsibility and privilege to spark the creativity of these young minds by not only teaching them the design process, but also by giving them the foundational experience they need to start their journeys into the design industry," stated Kenzie Leon Perry.
The program will also comprise experiences specific to the region that taps into the rich history and legacy of design there, such as Design Your World Chicago's architectural walking tour and Design Your World Miami's introduction to the Miami Design District.
"We realized that each market we go into is going to have some specific design significance and when we were looking at St. Louis, part of the curation of this program is to find an instructor from that market who really understands it and can highlight the things that would make sense to those students in that market," Thomas said. "We don't want to treat each market like they are the same."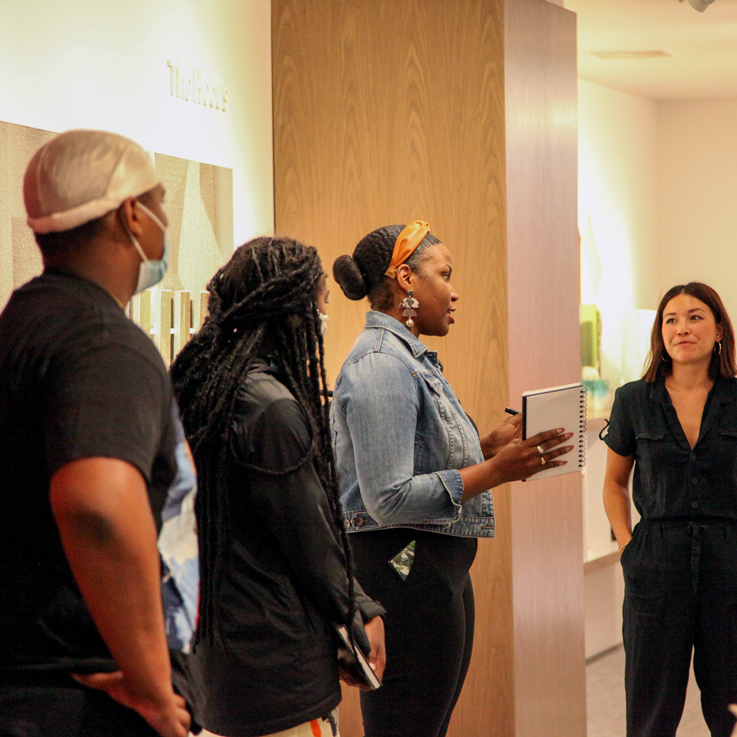 IIDA's Design Your World program is also supported nationally by OFS, a family-owned, community-driven parent company of furniture and logistics solutions based in Huntingburg, Indiana; 3form, a leading manufacturer of architectural and design solutions headquartered in Salt Lake City, Utah; Mannington Commercial, a fifth-generation manufacturer of commercial flooring and design services based in Calhoun, Georgia; Sherwin-Williams, an innovative paint solutions company headquartered in Cleveland, Ohio; and Gensler, a global architecture, design, and planning firm. Gensler, which is joining the program as the first design firm to sponsor the Chicago and Miami markets, will invite students to tour Gensler offices in those cities, speak with students, and offer insight on professional paths.
"Because of our longstanding relationship with Gensler, we know that they have been doing tremendous work in the area of DEI and as a matter of fact they have a program that they are working on called GAP, which is an apprenticeship program," Thomas said. "We thought because of the work they are doing, Design Your World perfectly aligned with their values and they agreed. This year we have their support with Chicago and Miami, and as we grow, we hope that Gensler and our partner Fresh Artists will grow with us in each market."
While Thomas noted she would love to see a Design Your World program in every major city throughout the country, realistically, the goal is to scale the program by adding a new market to a growing network each year. To achieve it, IIDA plans to continue partnering with its association chapters like IIDA Gateway Chapter and IIDA South Florida Chapter, and strategic design and organizational partners. Some of the other sponsors and organizations that have supported the continued programming in Chicago and Miami comprise of: Material Bank, Sherwin-Williams, Configura, Blick Art Materials, Black Architects in the Making, a community outreach program of AIA Miami, and MC Harry & Associates Inc.
"Our goal is to partner with one of our strong chapters, because it really helps to have a chapter connected to the program so we can continue mentoring those students once the program has ended. When I think about growing the program, some of the things I would like to add would be a pre-school and robust scholarship program to go along with it," Thomas said. "We also realized there were many students that were experiencing food insecurity, so we added stipends to the program for each of the kids to provide lunch and meals each time they are in session."
The vision would also extend beyond a robust network of the full curriculum and market-specific experiences in major cities across the United States, to branded extensions such as one-day workshops in smaller chapter markets. It also envisions graduates of the Design Your World program creating their own networks and experiences in the future to share their own stories with other young students—such as a 2021 Design Your World Chicago graduate from the initial cohort who is returning this summer as a teaching assistant.
"One of my favorite anecdotes I love to share with people when they are looking at supporting Design Your World, is in the first cohort—the beta test, if you will, in Chicago 2021—when we launched the program, it was all virtual. We had a fantastic instructor, Ciera Payton, and she managed to connect with these young people via computer screen and Zoom—at a time when lots of students were forced to attend classes virtually and no one was really turning on their screens," Thomas said.
"Out of that cohort, there was a young lady who completed Design Your World Chicago, reached out to us for more information on how she could get to design school and who could we connect her with and we just decided that we were going to personally mentor her. As of today, she is finishing up her first year at Indiana University and will become one of our teaching assistants for the summer program. We are really having a full-circle moment and we are looking forward to more of those," Thomas added.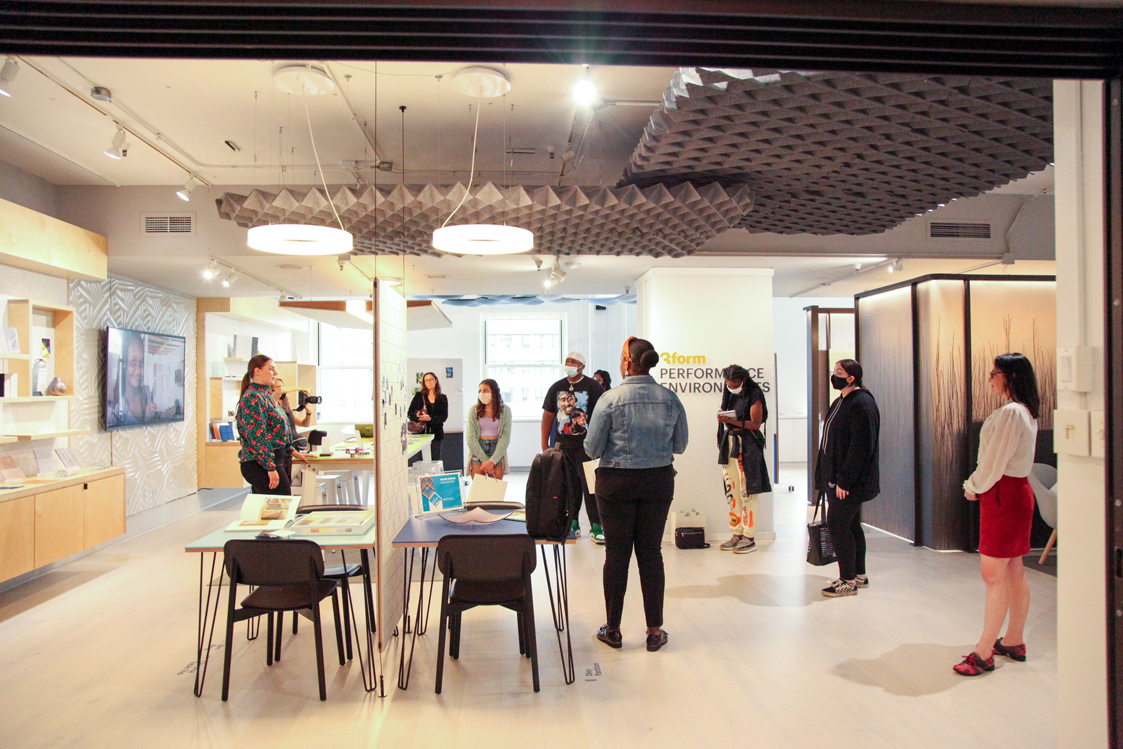 Design Your World, as a catalyst for change, is more than simply an educational program or another initiative, but a platform to amplify and to inspire the next generation of designers who bring diverse viewpoints to the industry, helping it to evolve and thrive for the future. Thomas noted it is also a pathway program Executive Vice President and CEO Cheryl Durst had been wanting to establish for the better part of a decade and when Thomas walked in the door at IIDA, it was a vision handed to her to oversee.
"I, too, had been a design student and came to it as a career-changing design student. What I realized, as I looked around design school, was that there really weren't very many Black and Brown faces, and it saddened me, because design is life-changing, design provides and gives you agency. You realize that once you learn the principles of design, you can control your environment, you can participate in it, you can contribute to it," Thomas said.
"We understand each student may not become an interior designer or an architect, but perhaps they might want to work on the manufacturer side or learn how to design furniture. We want to share with them the width and the breadth of all the things that the design industry has to offer. For the design industry at large, as we look forward, I think it is imperative that we bring all of these different voices and all of these kids with different types of talents into our industry so we can stay and remain viable," Thomas added.
First published in Great Lakes By Design: In Flight, 2023
Text: R.J. Weick
Photography: IIDA, designvox, OFS, Stephanie Graham Studio