To Diego Olivero, an award-winning multidisciplinary designer whose portfolio transcends object, landscape, and installation in a rich study of people, place, and process, design can serve as a powerful catalyst. It is expansive and dynamic in its role as a vehicle of social change and impact, and a platform for sustainability and innovation. It can be deeply personal and steeped in traditional technique, serving as a source of cultural heritage and story. As Founder and Head of Design of his own practice studio of Diego Olivero Studio, design can also serve to bring together an exploration of craft, material, and physical elements with a social mission that speaks to diverse, culturally rich tradition—ultimately delivering meaningful and sustainable economic development.
"I was born into a family of artists in Guatemala and I grew up around art, my mom is an artist, and so I was around different materials and techniques and what can be done and I loved it. I went into the creative field, which took me a while to understand there wasn't a lot of it happening at that moment as a career, so I decided I wanted to do industrial design. I wanted to work with all the craftsmanship Guatemala had to offer, because I grew up around it, going to markets and seeing the land of textiles," Olivero said.
"So, I did industrial design with a mission to come back and work with artisans and use design and innovation as a tool to create sustainable development and beautiful products. That is how it all started," Olivero added.
Olivero, who went on to study industrial design at The Art Institute of Fort Lauderdale, a former art and culinary school in Florida, has since founded his own practice in which the studio collaborates with international artisans to bring sustainable, handcrafted product collections to global retailers. Diego Olivero Studio's portfolio of work also includes interior design in commercial, residential, and hospitality sectors. Throughout the years, Olivero's collaborative design work has led him to architectural, interior design, and installation projects in Guatemala, Venezuela, Miami, Brazil, Honduras, Panama, and the United Kingdom, and renowned design festivals like the London Design Biennale, World Wide Biennale of Interior Designers in Mexico City, and NYCxDesign—an annual event empowering and supporting the city's design community. It has also led to commissioned work for the United States Department of State, and to be showcased through West Elm, Metropolitan Museum of Art, Santa Barbara Museum of Art, New Orleans Museum of Art, Perez Art Museum, and San Antonio Museum of Art, among other retail and civic partners.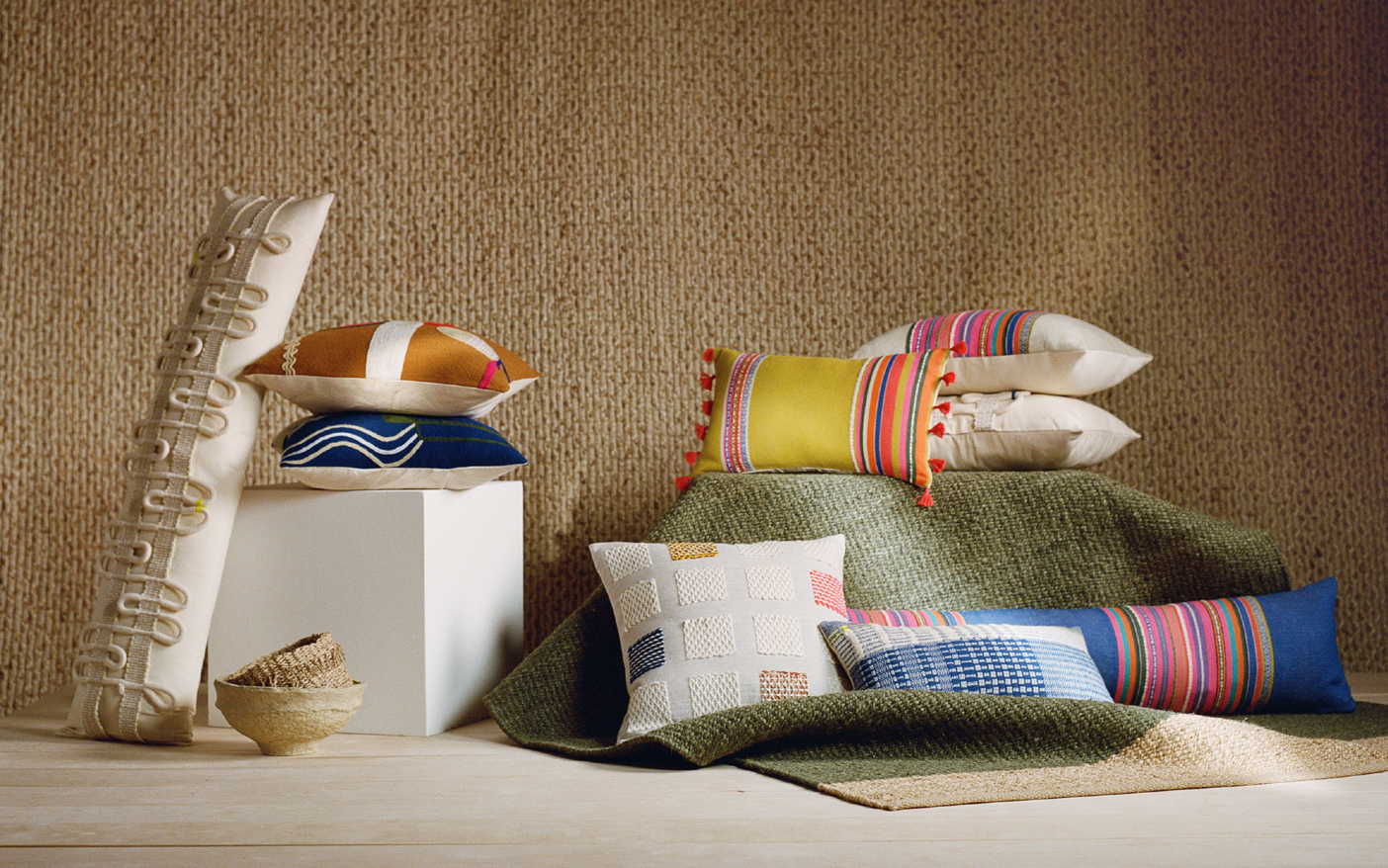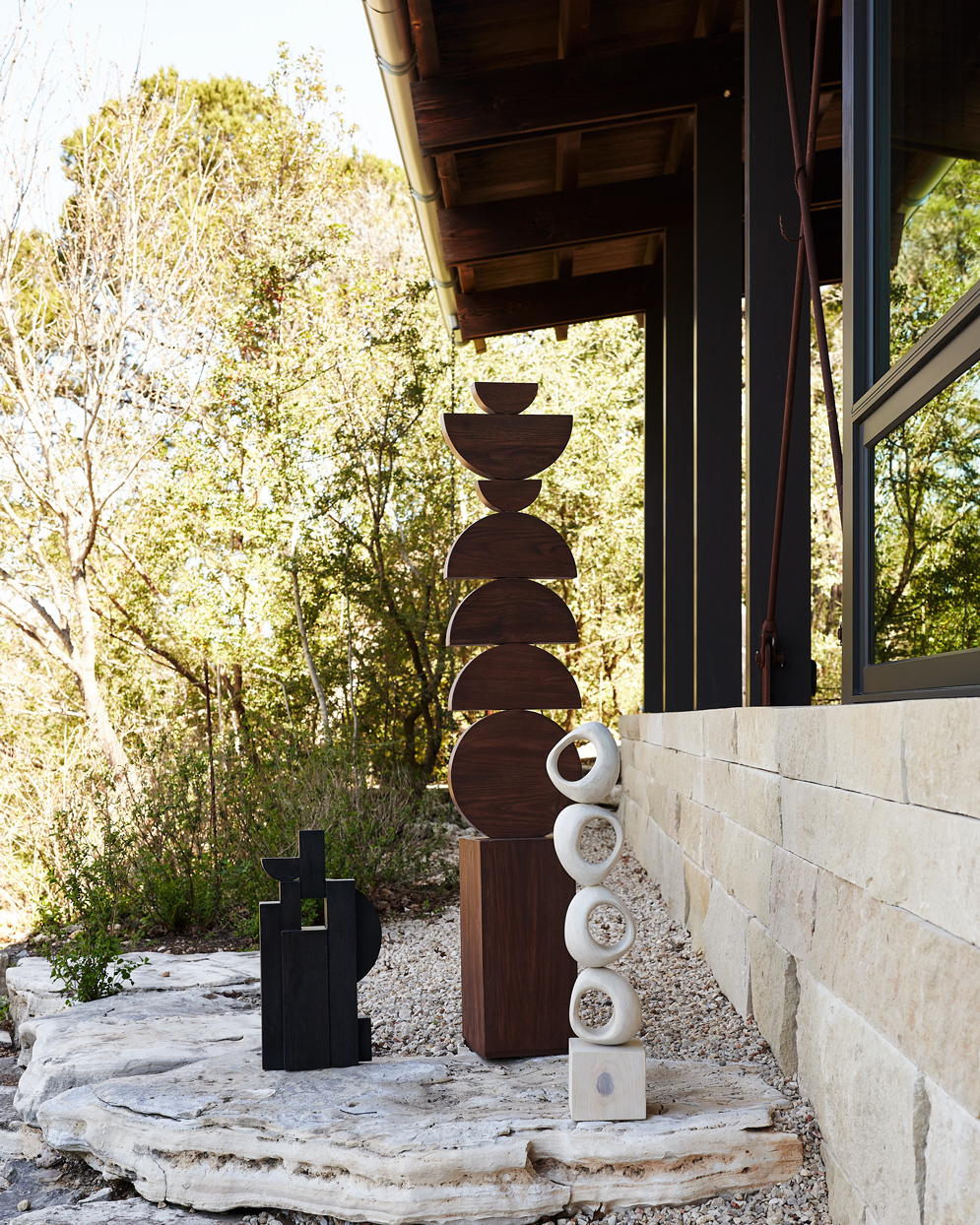 Yet, it is his passion for the handcrafted and a commitment to honoring the global artisans and their traditional techniques that have defined his tenure in the industry. As he began to foray into the interior design field, Olivero leveraged handcrafted techniques and sourced local upholstery and woodwork from artisans in Guatemala, gaining a lot of interest from clients who were drawn to the products themselves and from clients who wanted to bring "soul into the spaces with a product that resonates and tells a story," according to Olivero. It is a vision that places ethical sustainability, design innovation, and artisanal narrative as central to its design philosophy and collaborations, leading to a number of partnerships with retailers and invitations for different shows over the years. It also led Olivero to co-found MESO Goods in Guatemala City in 2010 with Gonzalo Pertile, an endeavor dedicated to generating positive change and sustainable income for artisans across Latin America as distributor of the artisanal products developed through the studio.
"It has been a beautiful journey and I just think the energy aligned with the vision," Olivero said. "The studio is a multidisciplinary design studio where we do product design from the furniture, lighting, textiles, and objects side of the business and then we also work with interior design. So, we have both lines of the business inside the studio and what the studio is, is to innovate in artisan techniques and artisan craftsmanship and design beautiful interiors using local resources to bring that energy into spaces."
Today, a studio team of eight persons based out of Guatemala led by Olivero, who is based part-time in Guatemala and part-time in New York City, Diego Olivero Studio has worked with clients all over the world and consulted with retailers to serve as the creative arm to develop ethically made collections that blend traditional craft and modern style. The studio's network has also expanded from hundreds of artisan families in Guatemala, Peru, Haiti, and Honduras, to crafters, makers, and producers in other places like Mexico, India, Madagascar, Kenya, Philippines, and Vietnam.
"We have been able to partner with different artisans and producers globally with our design services, which a lot of it goes with innovation and sustainability. Sustainability, very importantly, in the relationships we make with producers so we know we are creating a positive impact in their lives. It is also sustainable when it comes to sourcing materials, raw materials, and packaging—taking care of the environment is important for our practice," Olivero said.
"Whenever we can implement any sustainable practices, we will and we push for that. That is basically our [mission], to be that bridge between craftsmanship and design and innovation and being able to bring it to the consumer. We want to be at the forefront of design and also be an agent for I would say transmitting the story of the people who made it," Olivero added.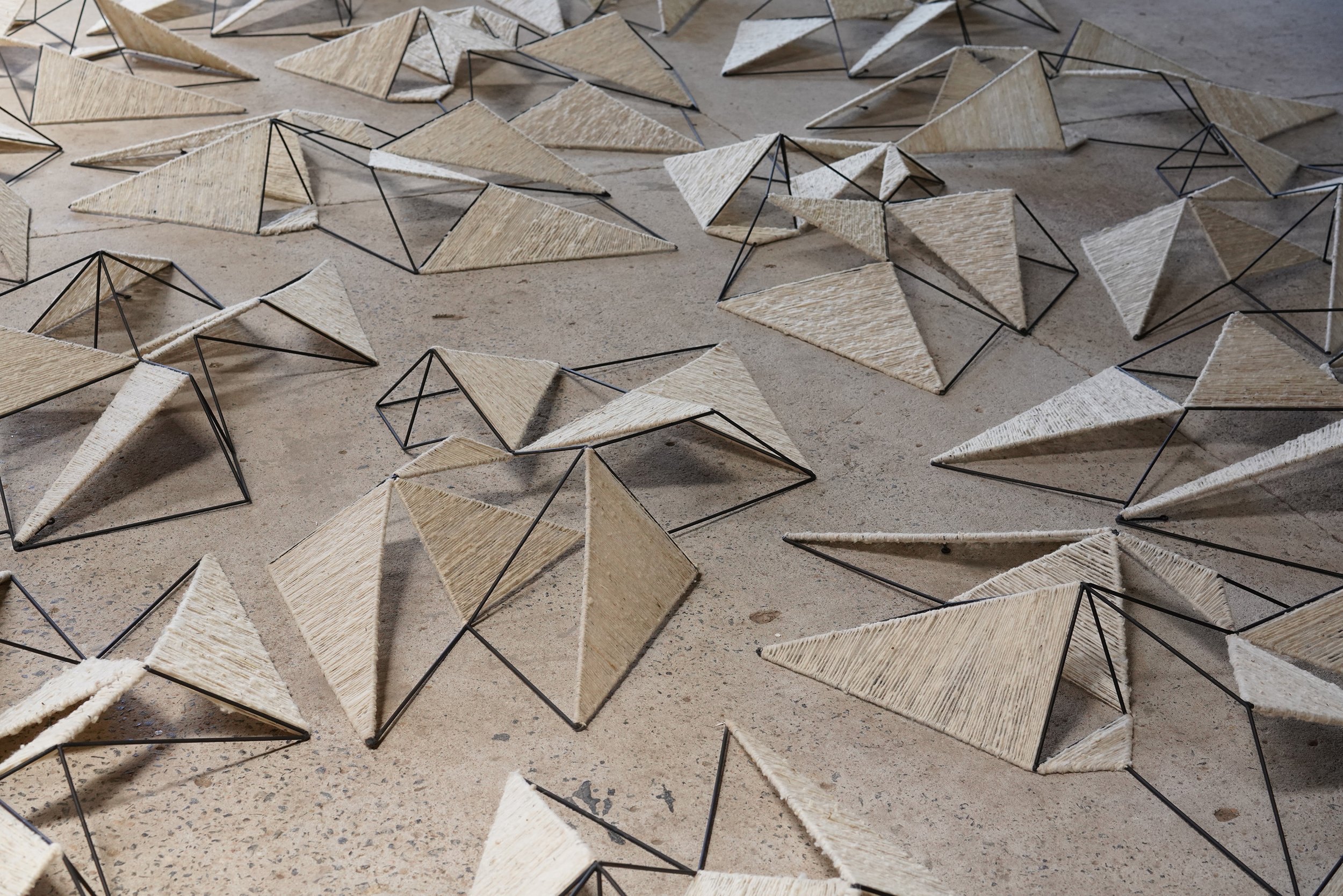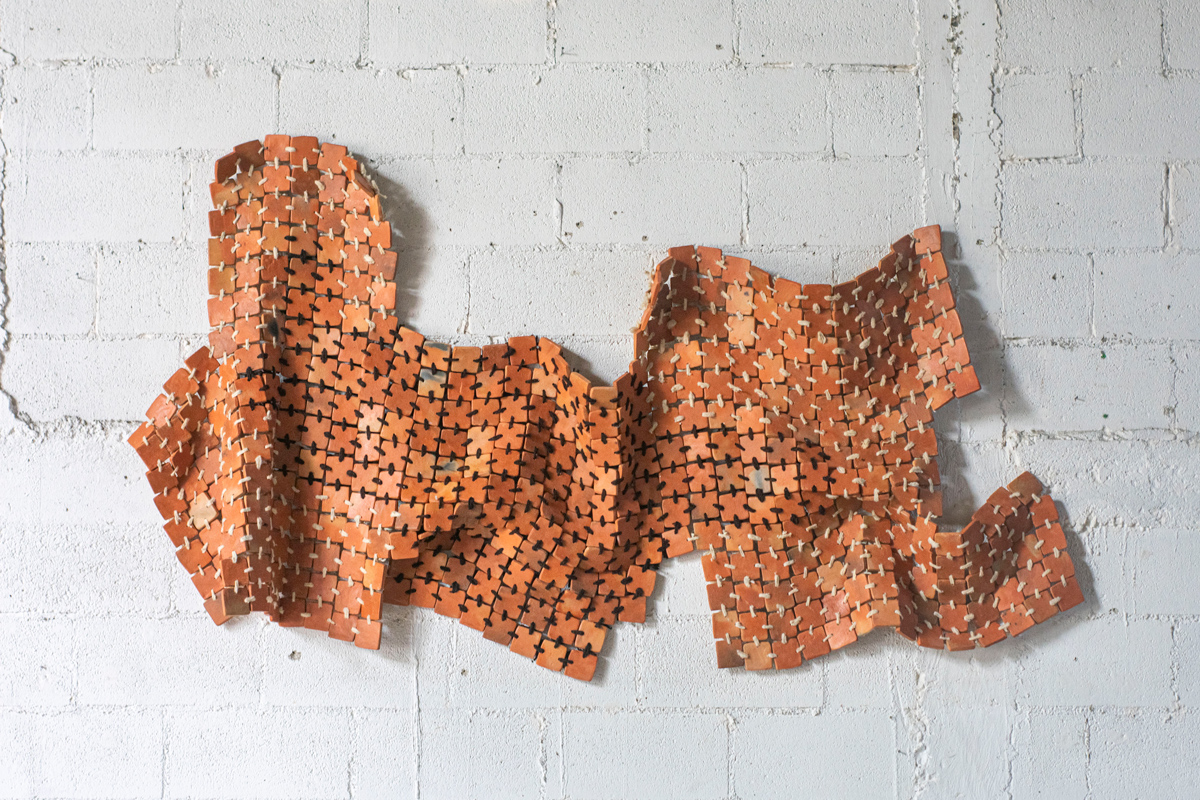 Olivero also noted it is a value inherent to their design philosophy and it is important to the studio's practice that it differentiates itself from what is already in the industry, bringing new ideas, perspectives, techniques, and materials to the market in an authentic and innovative manner.
"We consider our practice a co-creation process and a collaboration process where artisans are the experts. We work with master artisans in all techniques and they are the ones who know their craft. It is a learning process at the beginning to understand all of that—the materials, the capacities, the capabilities—and then it is about starting to question and starting to think outside the box of what has already been done and how can we achieve something different, if it is introducing a new process, a new finish, or a new material," Olivero said.
"I do workshops, which usually are five to 10 days, where we do development onsite, working with the materials with the artisans and playing. This process is very helpful for us to come up with a new product, but also come up with new innovative solutions and techniques. The process is beautiful," Olivero added.
The studio's network of partners is also intentional in its curation, looking to build long-lasting, sustainable relationships among clients, commercializing companies, and artisans. For Olivero, it is about empowering artisans and making sure they are being paid fairly, and ensuring there are good production practices in place—intentionally partnering with certified organizations, such as Zero Hunger programs—as they help bring their work to market.
"Slowly we are seeing this amazing impact being generated in the communities and how it is really shaping people's lives, which is amazing," Olivero said. "I think we all, as consumers, are looking for new things, what is new for our space, what is different from what we have already seen, so that is where innovation comes in and plays a role. It plays a role from the creative perspective of how we see it, but also customers are looking for new products that have a sustainable and a meaningful impact and transparency on where the product is coming from and how it is being made and how [artisans] are being compensated for the product and their time."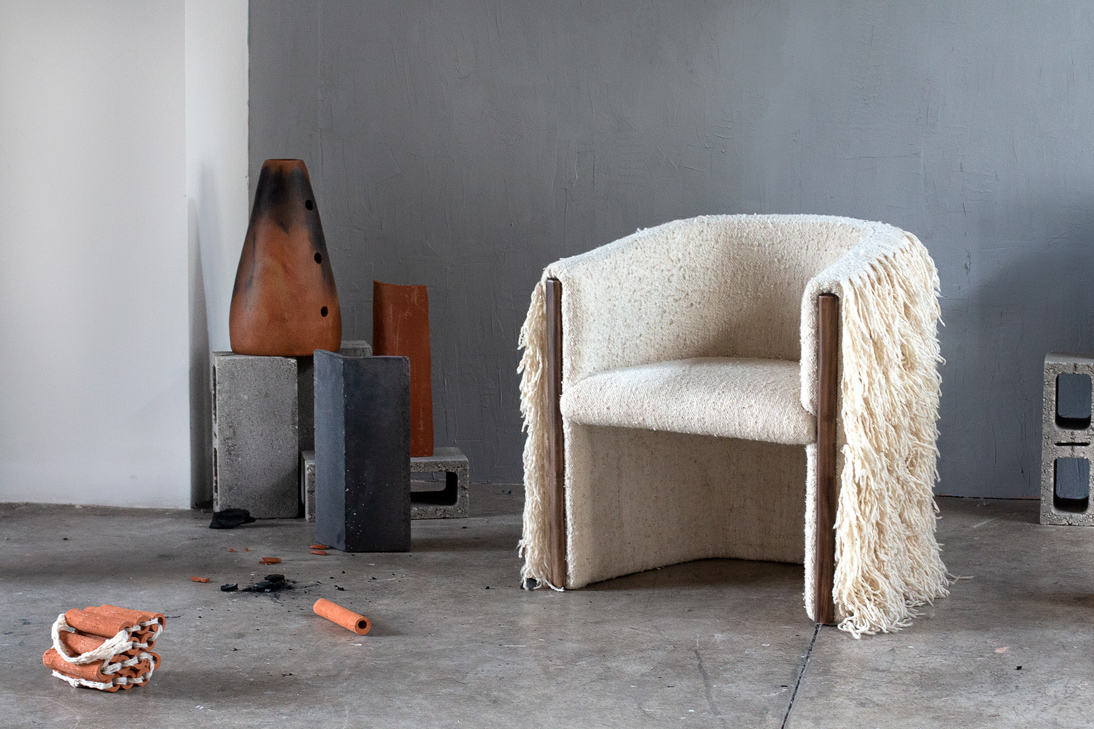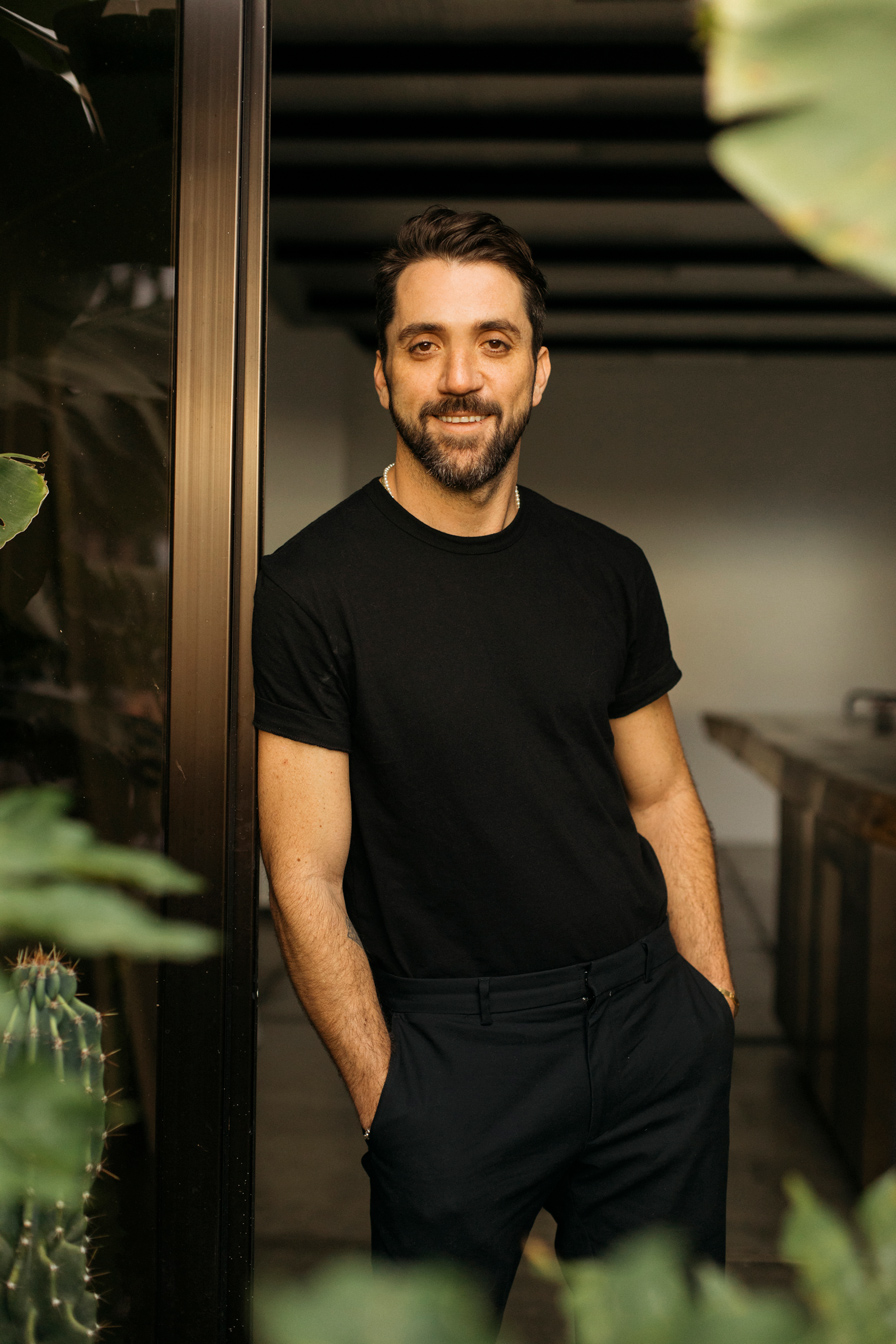 For one project, known as Pintando Santa Catarina Palopó, Olivero oversaw design efforts to transform a community as a sustainable tourism destination near the shores of Lake Atitlán in Guatemala. The project would see the painting of 850 houses using traditional indigenous motifs of Guatemala and lead to an award-winning installation at the 2018 London Design Biennale and a collaboration with West Elm to help continue funding the endeavor.
"They called the studio to help us to do a social design project taking place on the shores of Guatemala, which was to paint an entire town working with the community leaders to create a tourism destination, so sustainable tourism through art," Olivero said. "We created a program and we worked with the community leaders to do this overall giant installation and how it was them who were creating their own town. We did several workshops with the leaders and came up with the different patterns and colors that could be used on the sides of the houses. It is a beautiful, amazing project."
The Palopó installation, commissioned for the 2018 "Emotional States" thematic biennale, captures Lake Atitlán and Santa Catarina Palopó as an immersive experience of handmade textiles woven to recreate the lake and surrounding mountains. Designed by Diego Olivero Studio in collaboration with Zyle and Olivero Bland Studio, it evokes a town floating amid a series of geometric shapes and represents how design can serve to create a positive impact.
"We took this project to the London Biennale as an exhibition to show how art can create this meaningful change in people's lives and that it hits so many of the social issues that we have in Guatemala just by activating art, like everything it brings around it," Olivero said.
"We won the Public Medal for the Biennale, which was incredible. We had incredible exposure and that led us to the Atitlán project with West Elm, where we did a collection of furniture and textiles. There were towels, there were playing cards, we did a limited collection of chairs that were auctioned, and 50 percent of the sales went to the project, so it donated about $150,000 to fund the project and keep them painting, which was incredible. It becomes this circular start and end," Olivero added.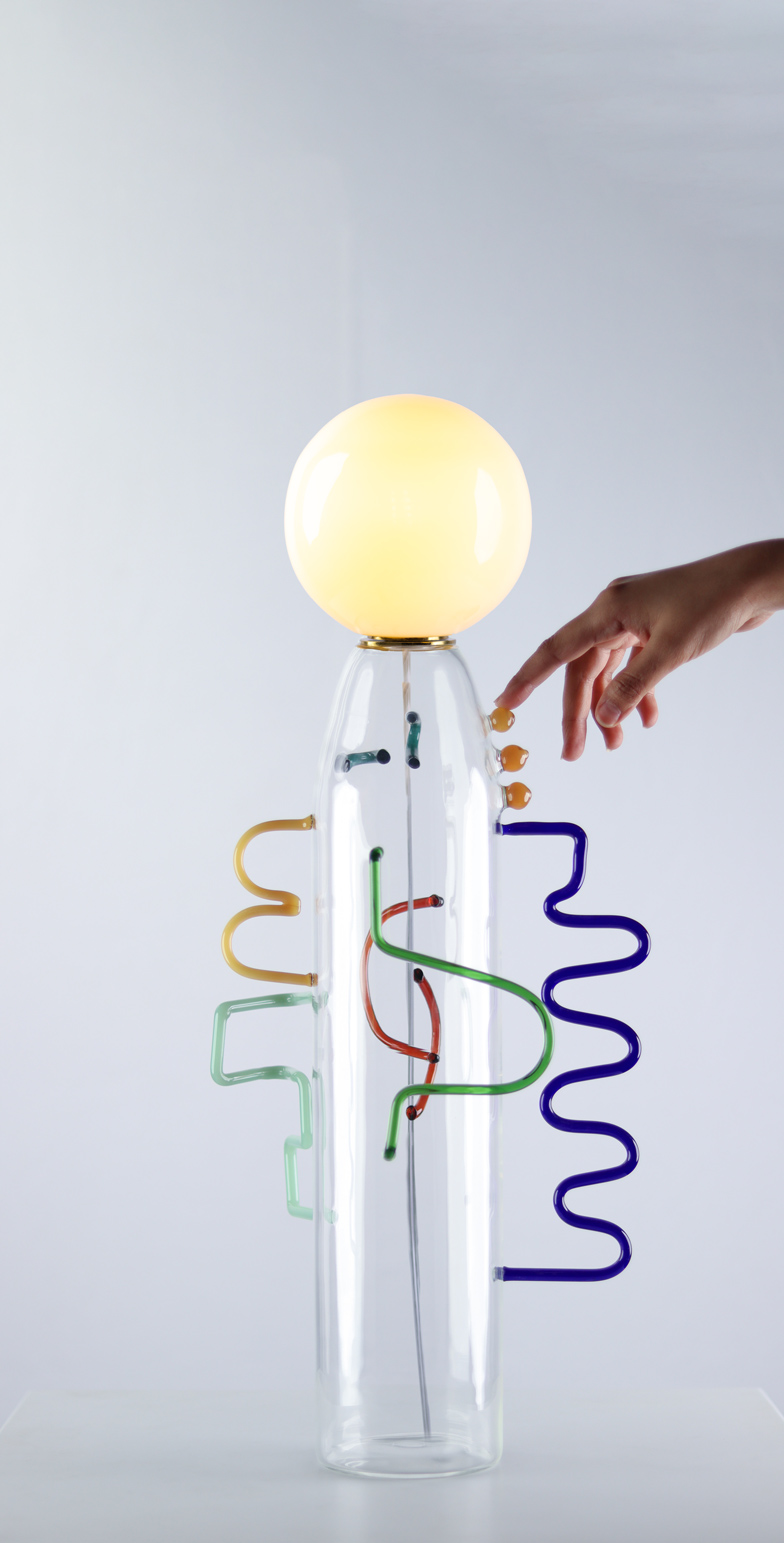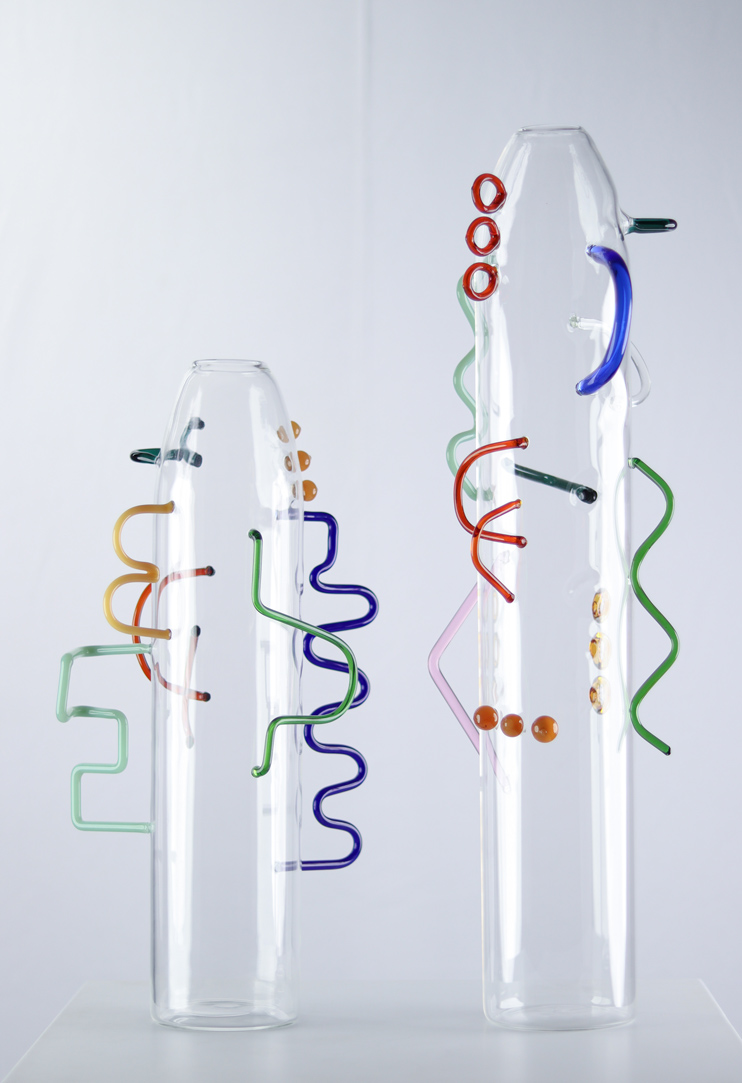 Olivero, who has explored materiality and techniques in partnership with local artisans, like pedal loom, wool weaving, beading, backstrap loom weaving, wood carving, and recycled glass, has now turned his collaborative and creative attention to glass, as he launches a new collection as of May 2023 during the NYCxDesign Materiaaal Collectible Art & Design Exhibit. The event, Objects That Disobey, is intended to subvert traditional boundaries of materiality, form, and function, featuring work from Olivero as well as Canadian sculptor Rachel Beach, American artist and maker Nathan Frey, and Mexico City Design Studio Lord & Snag. For the exhibition, Olivero collaborated with artisans in Delhi, India to create a series of intricate and handmade glass sculptures. The Kaanch collection, named for the Hindi word "glass," is a curation of custom statement pieces using Borosilicate glass—and an intensive five-day study with artisans in India diving into the technique, breaking point, and process of working with the material.
"It is a collection of 11 objects, vases, and lighting, all made by Indian artists using glass. It is really beautiful and very playful. There are lots of colors and it is how I see India in a way. It has chaos, but also stillness," Olivero said.
"Design is expansion. Expansion of knowledge, expansion of creativity, and expansion in that it can transport to a world of limitless possibilities," Olivero added.
Text: R.J. Weick
Photography: Courtesy of Diego Olivero Studio, Mynor Caballeros, Roberto Mendez, Pia Riverola, Paul Velas, West Elm
First published in Great Lakes By Design: In Flight, 2023.