For more than 30 years, Farmington Hills, Michigan-based design firm Davis & Davis has been transforming interior spaces with a foundational belief in the compelling and persuasive power of design. Since its founding by Michelle Davis and Howard Davis in 1990, the firm has refined its portfolio and design process by engaging clients in their own design programming, taking care to emphasize the unique narratives of each client, no matter their industrial identity.
"This results in innovative space planning, optimized function, and an enhanced team experience that gives employees a sense of ownership and autonomy, while also supporting collaboration, innovation, and productivity," said Michelle Davis, principal and design director of Davis & Davis.
At its core, Davis & Davis specializes in creating spaces that aim to elevate the human experience, imagining thoughtful spaces using form, light, texture, and color, as well as architectural details. To date, their portfolio spans design typologies like retail, hospitality, senior living, religious, corporate, and commercial, among others, and two newly completed projects reflect the team's ability to transform space to support their clients' and their business' needs through thoughtful, creative, and functional solutions.
The recently moved Oakland County, Michigan office for the law firm Butzel Long exhibits more of a comfortable residential feel thanks to Jamie Jordan, NCIDQ, designer and partner at Davis & Davis. Beginning with examining the changing context of law office design, the interior design team conceived a flexible and adaptable design program for the firm, which reached its 165th anniversary last year.
"Prior to the pandemic, [Butzel] leaders were already working with the design team to develop flexible, adaptable concepts that would allow them to maximize the use of space," Davis said.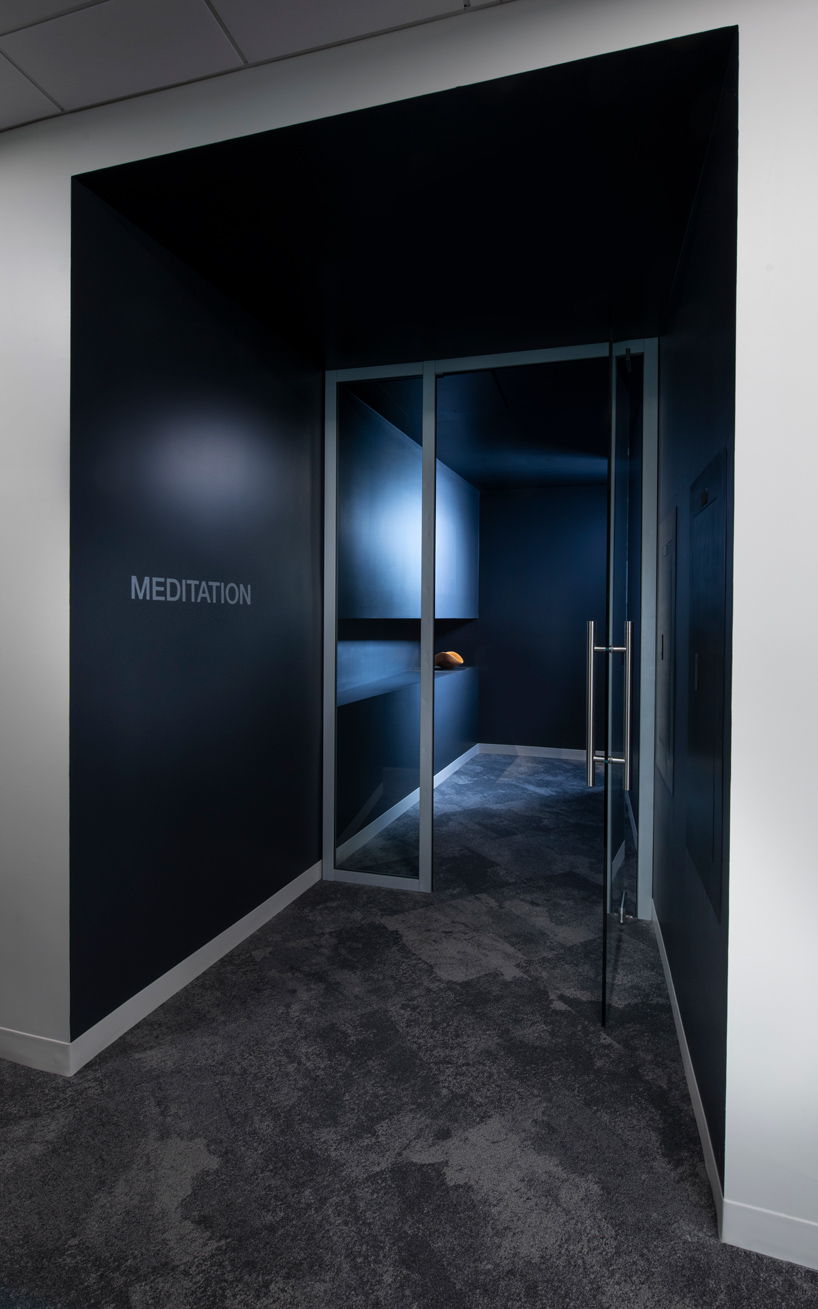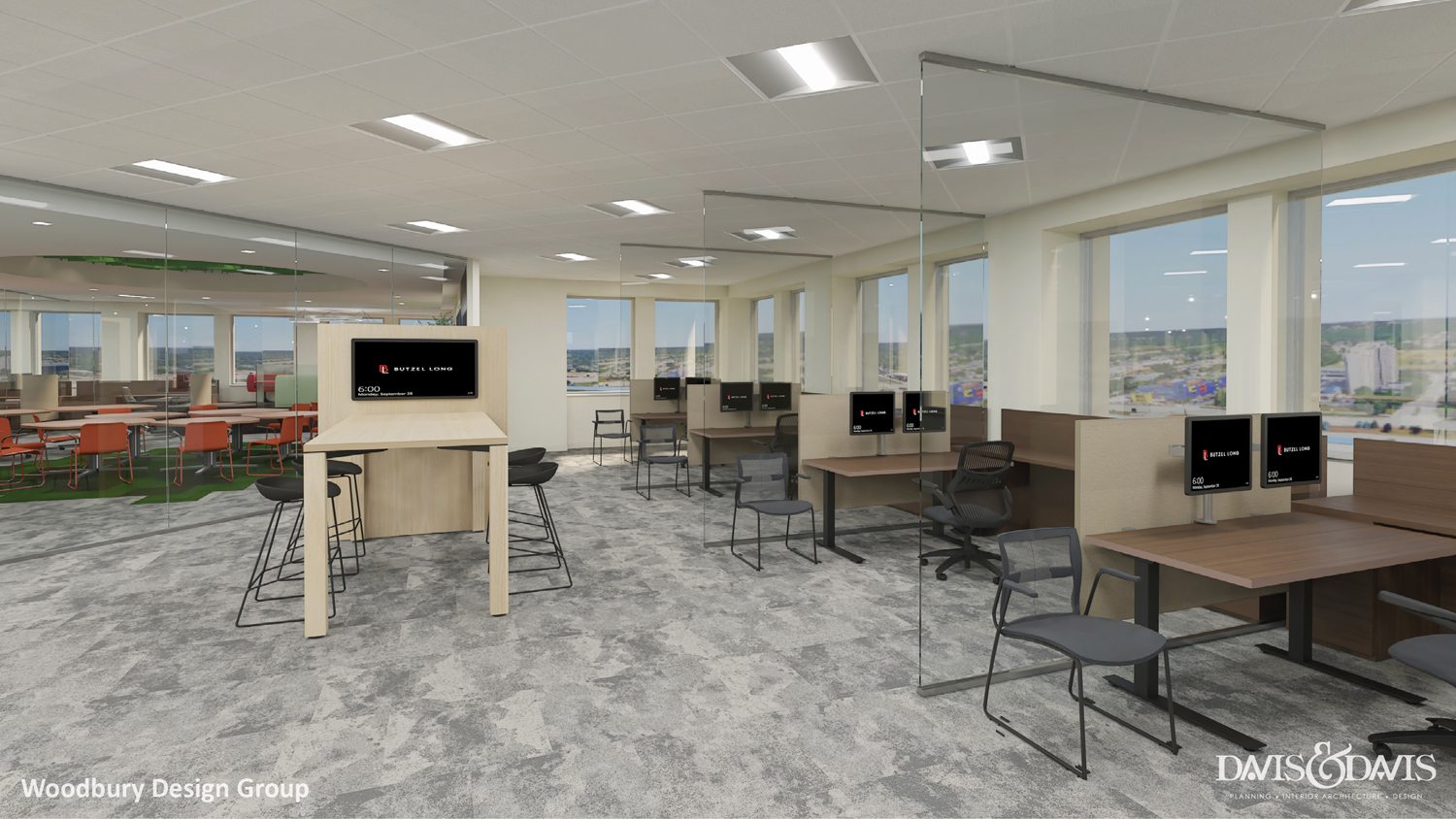 The new space is approximately 20,000 square feet less than its predecessor, but accommodates the same number of people, with room for growth. Among its spatial programming are state-of-the-art technology, an office booking software that allows individuals to reserve an office or a conference room from an app on their smart phone, a room for nursing mothers, and a meditation room and wellness room, all surrounded by lots of natural light.
In addition, the Davis & Davis team recently transformed the former American Cancer Society building in Southfield, Michigan into a new headquarters for Mission Veterinary Partners, or MVP, including a new animal hospital training center. MVP's business model is hybridized with a specific work culture and mindset that revolves around the well-being of its team members, making it an employer of choice in veterinary medicine, according to Davis & Davis.
To celebrate these refreshing workplace values, the design team created a physical representation of its ethos, layered around emotional touchpoints that enhance the sense of place, and a workspace that engages and empowers its employees. A social hub and conference core pair with private workstations and other areas for collaboration, socialization, and learning, such as a training room overlooking the clinic, a café area, and an exterior patio currently under construction.
Additional uplift is provided by the branding of the space, which displays graphic murals depicting animals and doghouse booths with the names of employees' pets on them. These are set against material backdrops of natural wood, textured and industrial materials, plantings, and the company's colors.
"This post-pandemic workplace design is a convergence of work + wellness + inspiration + branding + lifestyle. The office segment needs to creatively enhance design to encourage and inspire employees to return to the office. Enriching the lives and well-being of the people living and working in the built environment in a new reciprocal relationship," stated Davis in a press release.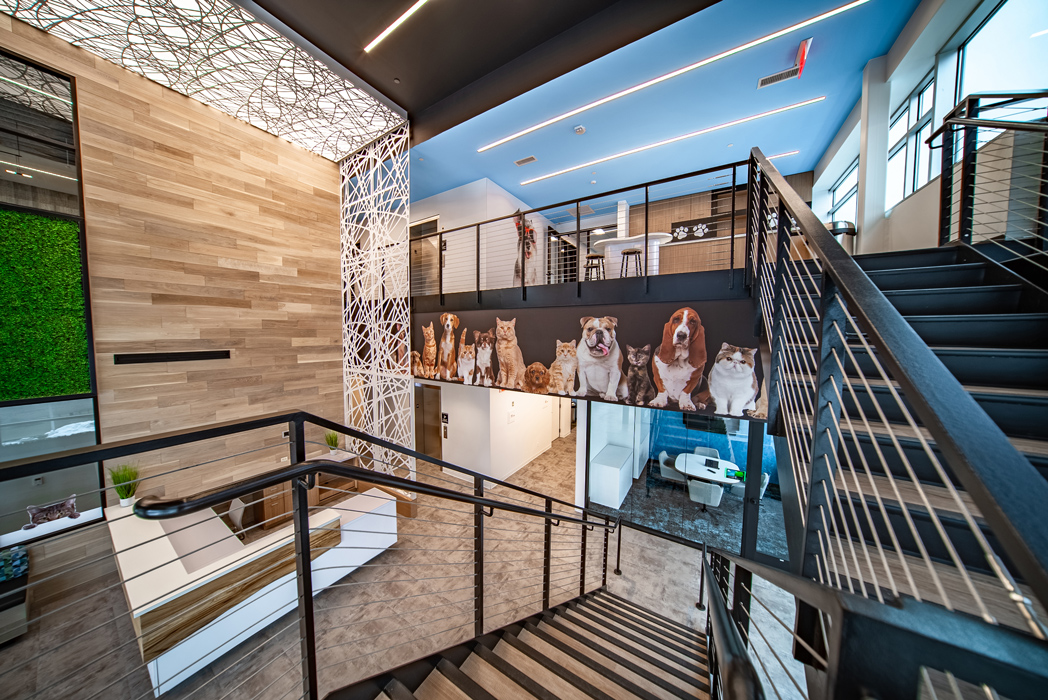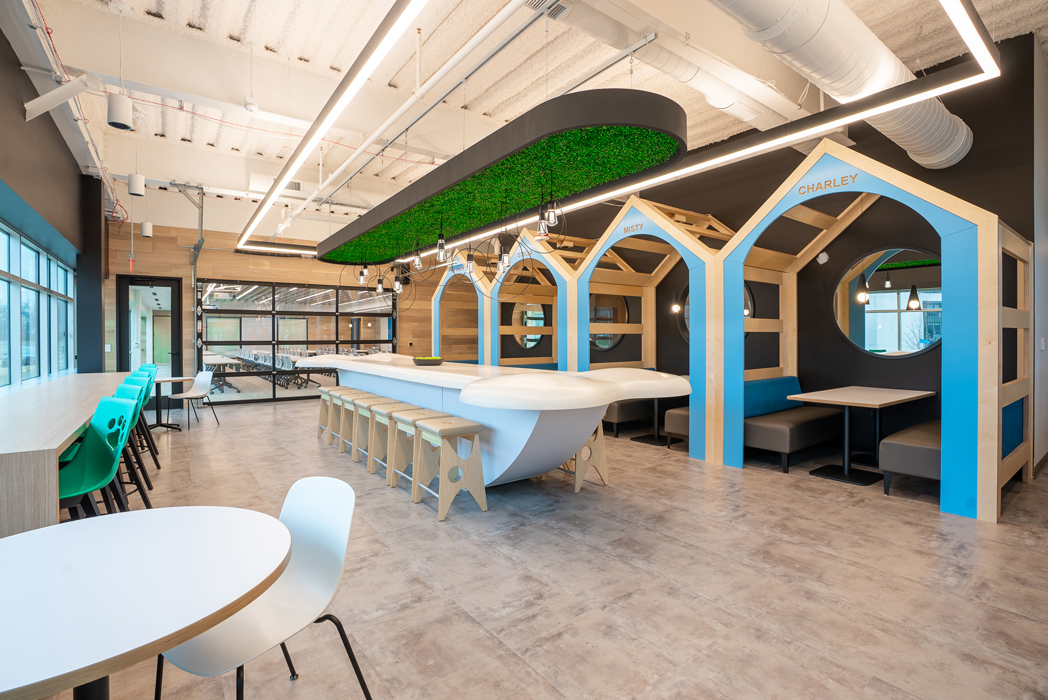 The design program's human-centric alignment also converges with Davis & Davis' conviction that spaces for work, living, and play should be memorable, supportive, and have a positive impact on their users when in use.
"We all have a physiological response to our sense of place and how we experience it. Our sense of wellbeing is realized when our physical space functions well, provides safety measures, and is engaging and beautiful," Davis added.
Currently, the Metro Detroit team has a variety of projects in different stages of completion. New designs for financial services firm Schechter Wealth Management were just completed in Birmingham Michigan, and the team is also working on Lucido Fine Jewelry in Birmingham Michigan, The Westbrook Corporate Center building repositioning in Chicago, the Troy Corporate Center building repositioning in Troy, Michigan, and the Snipes flagship store in Boston.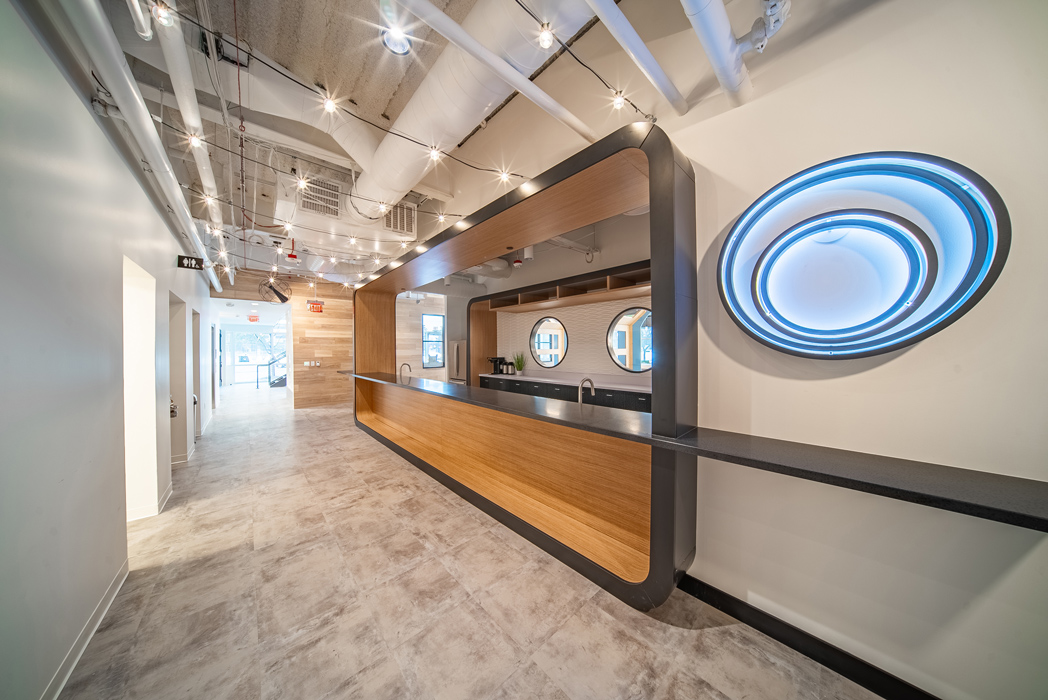 Text: R. Collins
Photography: Provided Courtesy of Butzel | Nick Vansen Photography