By Kyle Gandy
The summer heat is an old acquaintance with residents of the Midwest; the abundance of lakes restores a balance, yet not everyone is fortunate enough to live directly near a body of water. Retractable Solutions Inc., located in Lansing Michigan, however, believes their customers can feel as if they are on vacation in their own backyard.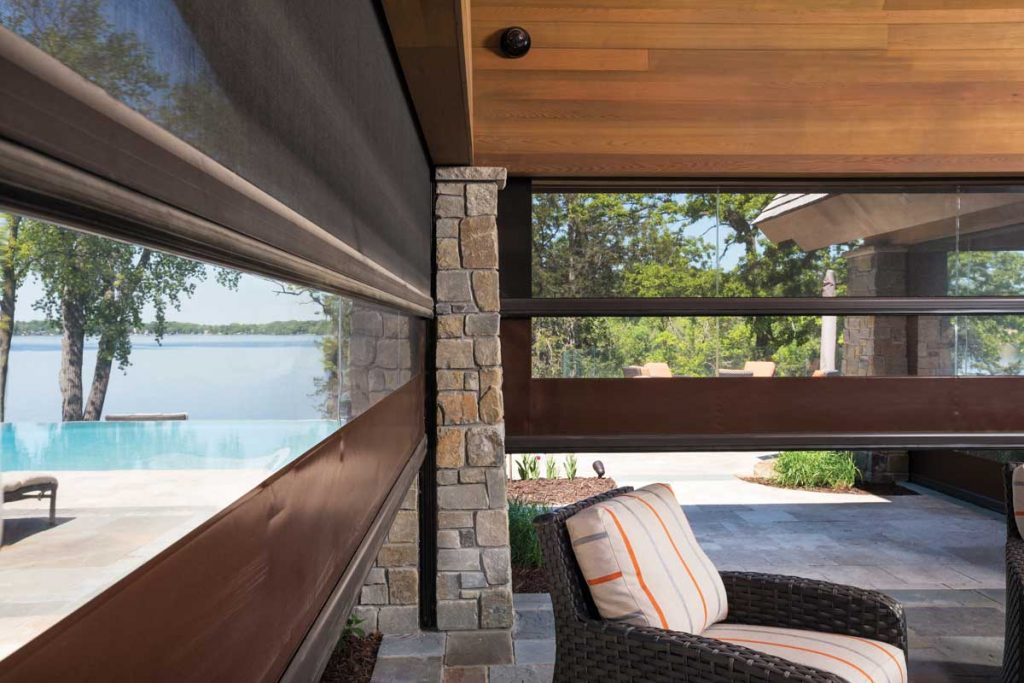 "From my experience, customers want their outdoor living space to seamlessly extenuate the back of their home. Our slogan is 'blending indoors now' so you can flow out your patio doors or your glass wall and get to your porch," said Jeff Nash, owner of Retractable Solutions.
"I think more people are using their backyards as their own oasis. I'm not claiming people aren't going on vacations, but they want to stay home; they want to enjoy time with friends and family for social events, and our glass walls and Phantom Screens help them with that," Nash added. 
Retractable Solutions delivers a wide variety of outdoor Phantom vinyl and mesh screens, which can create a simple, serene escape. They can fit openings up to 40 feet wide and offer a range of custom colors for different house styles. The stylish, versatile screens are effective at keeping insects and mosquitos at bay, while also shaving dollars off the heating and cooling bill. 
Retractable Solutions has partnered with the British Columbia- based Phantom Screens since 1992. Phantom Screens has continued its expansion internationally, becoming one of the leading outdoor living space solutions providers. Retractable Solutions and Phantom Screens work to deliver reliable and affordable options to their clients—and Phantom Screens' philosophy of pursuing excellence is a foundation for understanding their customers' needs and expectations, adjusting accordingly on individual projects.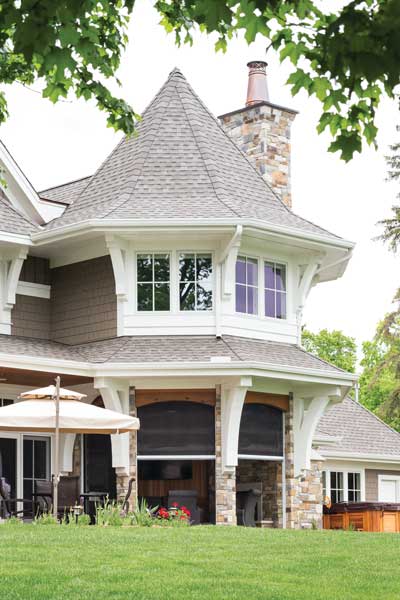 "The difference between us and our competitors is we're right in the middle for a price range; not the most expensive or the least expensive. Our products are really durable, thicker, with powder coated paint, while a lot of people do wet pain coating or enamel—and all of it is mounted by a certified installer within our company," Nash said.
"We don't just sell it to the builder, someone who's less familiar with it than us, to put it up. We're the experts on it, and our customers will understand it when it's installed. We service it, maintain it, and warranty it. You can also leave it up year-round, where other products might need to be taken down and stored away during winter," Nash added.
Often the backyard is overlooked as a tranquil get away, yet companies like Retractable Solutions work to ensure their customers can repose, respite, and relax in the comfort of their own home—creating a place that feels as if one would have had to travel hundreds of miles away.
Photos courtesy Retractable Solutions Inc.