Text: R. Collins
SmithGroup, a 165-year-old integrated design group formerly known as SmithGroupJJR, announced this week Wednesday, Aug. 2, 2018 it has realigned the firm's vision to design a better future. The vehicles of the rebranding initiative comprise a simplified name, the introduction of a stylish and efficient new website, and four key goals designed to catalyze the success of its new mission. 
"Today we commence the greatest journey our firm has yet undertaken. Our promise is to Design A Better Future for ourselves, for our clients, for our communities, and for the world," said Mike Medici, president and managing partner at SmithGroup, in the press release.
SmithGroup's four key goals comprise: integrated to maximize design thinking, future focused to anticipate design challenges, innovating with new design and delivery methods, and redefining design excellence. 
"It is time to change how we represent ourselves to better communicate to the world the values and vision of our firm," Medici said in the release. 
As part of the initiative, SmithGroup's Director of Equity, Diversity, and Inclusion will focus on building equity and inclusivity throughout the design process; leveraging the firm's position across 10 markets to bring new, highly relevant voices to the forefront—and resulting in more innovative solutions to projects of all scales. 
SmithGroup also plans to anticipate future design needs through its LAB2050 initiative—the Laboratory of the Half Century meant to delve into trends, technologies, and economics—and the CampusForward initiative, which is a predictive tool developer aimed to assist colleges and universities in making data-driven decisions about their future and building needs.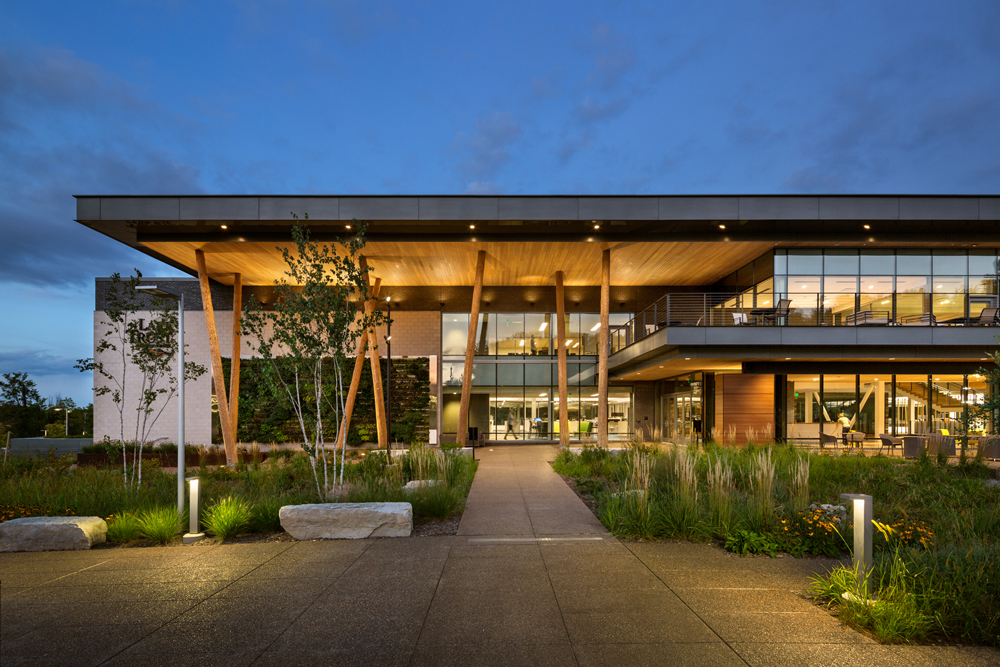 With disruptions considered the new normal, SmithGroup also outlined how it will use its technical expertise to explore innovative approaches to delivering projects that defines rather than reacts to a fast-paced world.  Citing the 1,015,000 square-foot California Pacific Medical Center Van Ness Campus in San Francisco, the firm explained how delivery methods like Integrated Project Delivery, or IPD, designed to highlight cutting edge technological tools and knowledge, can result in increased agility for projects and a more informed design-and-build process. 
SmithGroup's last mentioned goal is to redefine design excellence as exemplified in the DC Water's new headquarters building, demonstrating a modern civic and utility structure can combine beauty, sustainability, and performance. Not only was the building's unique shape designed using an energy analysis tool, but also implements a wastewater heat exchange system, according to the release. 
"Our research has shown that our clients and industry partners think of us as a firm with deep technical expertise," said Laura Matter, CPSM, LEED AP, marketing director at SmithGroup, in the release. "But we are also a premier design firm, more than capable of delivering both the most complex commissions, while also creating the most iconic and evocative designs."
As one of the world's preeminent integrated design firms, SmithGroup creates design solutions for multiple industries such as: healthcare, science and technology organizations, higher education and cultural institutions, urban environments, mixed-use and waterfront developments, and parks. The firm's international team of 1,300 experts utilizes the latest knowledge in strategy, design, and delivery to provide forward-looking clients with solutions to complex problems from across its network of 12 offices in the U.S. and China. 
Photo courtesy: SmithGroup