As a small family-owned distributor of Phantom Screens in Michigan and Indiana, Retractable Solutions, Inc., has provided the Midwest with the comprehensive Phantom Screen product line for more than 20 years. Retractable Solutions has partnered with Phantom Screens since 1992 and both firms strive to develop product lines and installation techniques satisfying a variety of customer needs. 
One of the newest products in their portfolio, the Phantom XL Retractable Screen, is a solution for oversized openings, multi-paneled door systems, and folding glass door systems. The product and its options for installation combine modern technologies with the classic customer care and cultivated expertise that Retractable Solutions has provided since its inception and the beginning of the firm's partnership with Phantom Screens. 
"Our guys have been doing this for a long time and have learned the tricks and tweaks of [working with] the product, and knowing the limitations of it. [Most of] the work is done right on-site to make the fit perfect," said Jeff Nash, owner of Retractable Solutions. "That helps to be able to alter the size of our product and make it all custom work."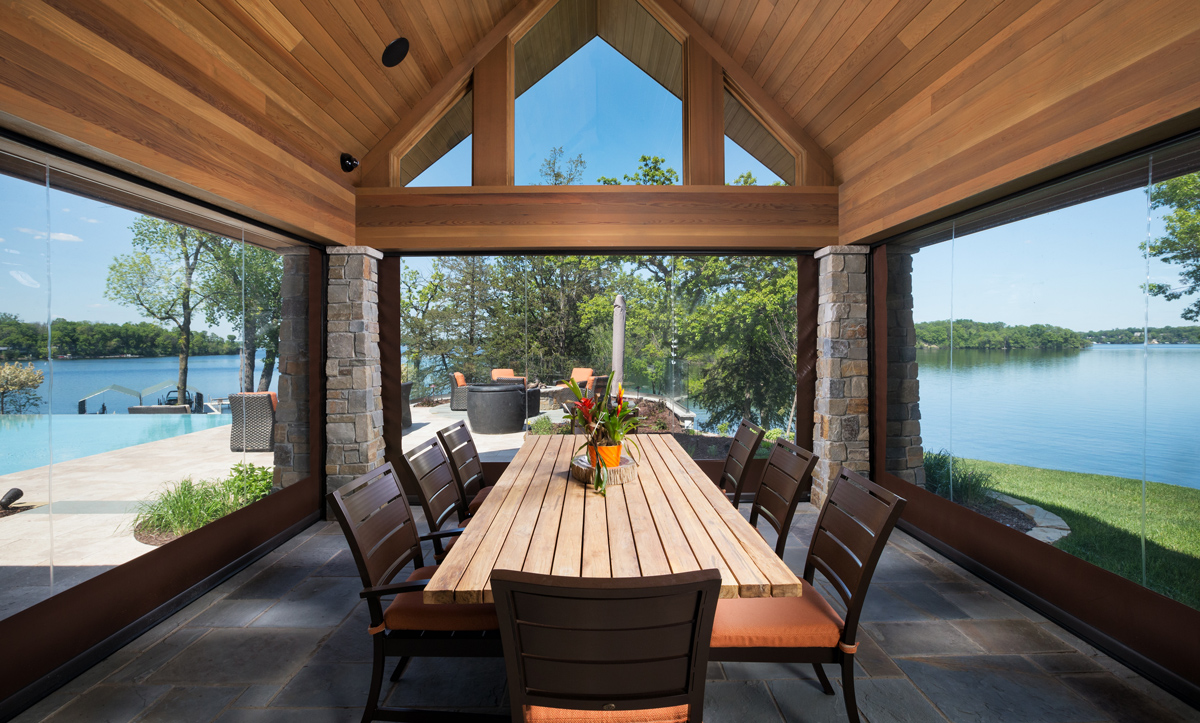 Representatives from Retractable Solutions meet with customers, builders, and architects on-site to locate the best products for their scope and budget, whether the project requires a simple window screen or a motorized unit. It is a process that Nash began himself when he bought the family-owned business in 2003, guiding prospective customers through his home to exemplify how each product complemented each living area. Recently, the firm acquired a new office building and outfitted it with every product in inventory, creating a comprehensive display and work setting. 
Advancements in the product line—most notably the introduction of motorized Phantom clear vinyl, which enables users to control the temperature of an outdoor space—established Retractable Solutions as a preferred distributor for Phantom Screens, and other products have only helped build their reputation. Executive mesh screens can discourage bugs from entering outdoor living spaces and also lowering heating and cooling energy costs, while Serene and Prestige Retractable Windows provide unobstructed views of a home's natural surroundings, retracting out of sight when not needed.
"They're quality products," Nash said. "There's a limited lifetime warranty on most of our products so we don't get called back much."
Phantom Screens have been used to create stylish indoor-to-outdoor transition spaces that also provide functional advantages. Within the scope of commercial projects, they have been proven to reduce produce shrinkage in an outdoor market patio due to their temperature control features while also improving outdoor working conditions for employees. Each screen is customizable, providing users with a variety of mesh options and powder-coated and wood-grain finishes such as Light Cherry, Dark Cedar, Mahogany, and more, making them a stylish accent for many surroundings.
Text: Great Lakes By Design writer, R. Collins
Photos courtesy: Retractable Solutions Inc.