For plumbing products distributor ETNA Supply Company, headquartered in Grand Rapids, Michigan, brainstorming and selecting the various plumbing fixtures needed for residential or commercial design projects are anything but dull. Faucets one can talk to, in-wall water filtration, instant hot or cold sparkling water—these are just some of the abilities of products offered by Infusion by ETNA for designers, contractors, plumbers, and others to creatively utilize one of the most important natural resources. 
ETNA Supply and Infusion by ETNA have been in place since 1965 to curate and circulate the latest and greatest advancements and trends in plumbing—decorative and unseen—to hit the market, and its work can be found in places like Detroit's Comerica Park, the University of Notre Dame, and even the melting sidewalks of Holland, Michigan.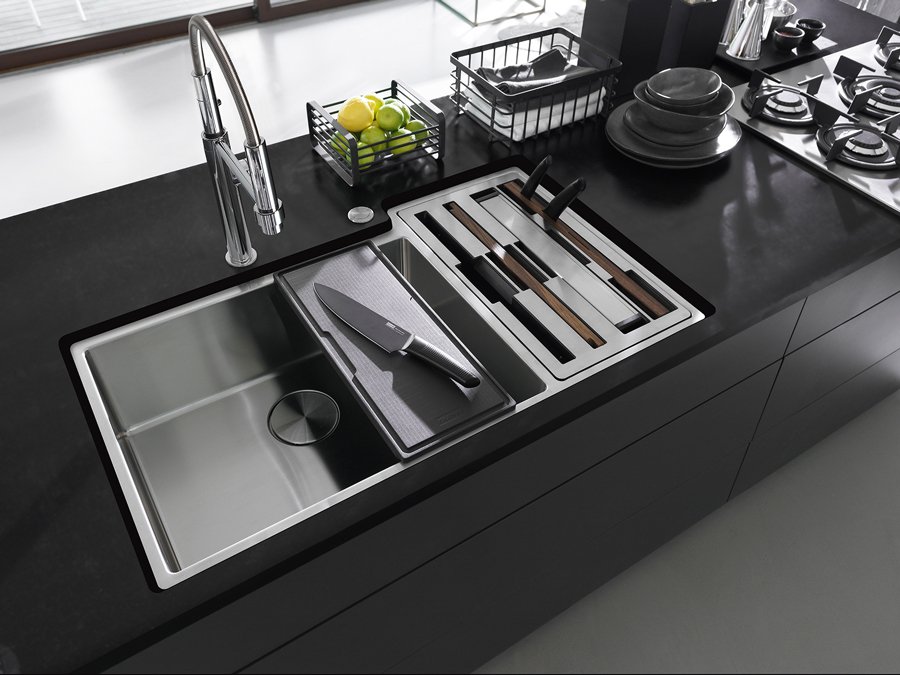 Now one of the largest plumbing supply houses in the Midwest, ETNA Supply supports multiple, continually evolving showrooms, called Infusion Kitchen & Bath Showrooms by ETNA, throughout the state of Michigan. In showrooms and beyond, ETNA Supply offers stylish, dependable products and services aiding homeowners, designers, and engineers alike in securing the best products for their budget and style needs, whether it's a contemporary steam shower or a touchless kitchen faucet.
"It's the homeowners and end users coming in for our expertise on whether it's a custom shower or a free-standing tub with the tub fillers; there's a lot of parts and pieces that go with picking out a whole bathroom or picking out an entire home and then making sure there's enough water sources to make those all function correctly," said Leif Larson, regional showroom manager for Infusion by ETNA. 
Larson is one of two regional managers for Infusion by ETNA, overseeing the company's Holland, Grand Rapids, and Traverse City Infusion Showrooms offices; there are also additional locations in Kalamazoo, Grand Ledge, and Wixom. Together, the showrooms display thousands of products that revolve and advance as new technologies become available and products arrive on the market. These items vary in price-point and come in a range of categories, from luxury accessories for the hard-working-kitchen to hardware and custom showers from brands like Kohler®, GROHE, and Brizo®.  
The Infusion showroom team has a wealth of knowledge and experience to assist anyone from the learned trade professional to the first-time homeowner in selecting, organizing, and presenting the correct plumbing fixtures package for their budget and needs.  Additionally, showrooms are set up to inspire the senses, but not overwhelm them, as the team strives to support the exciting and energizing potential of new design projects.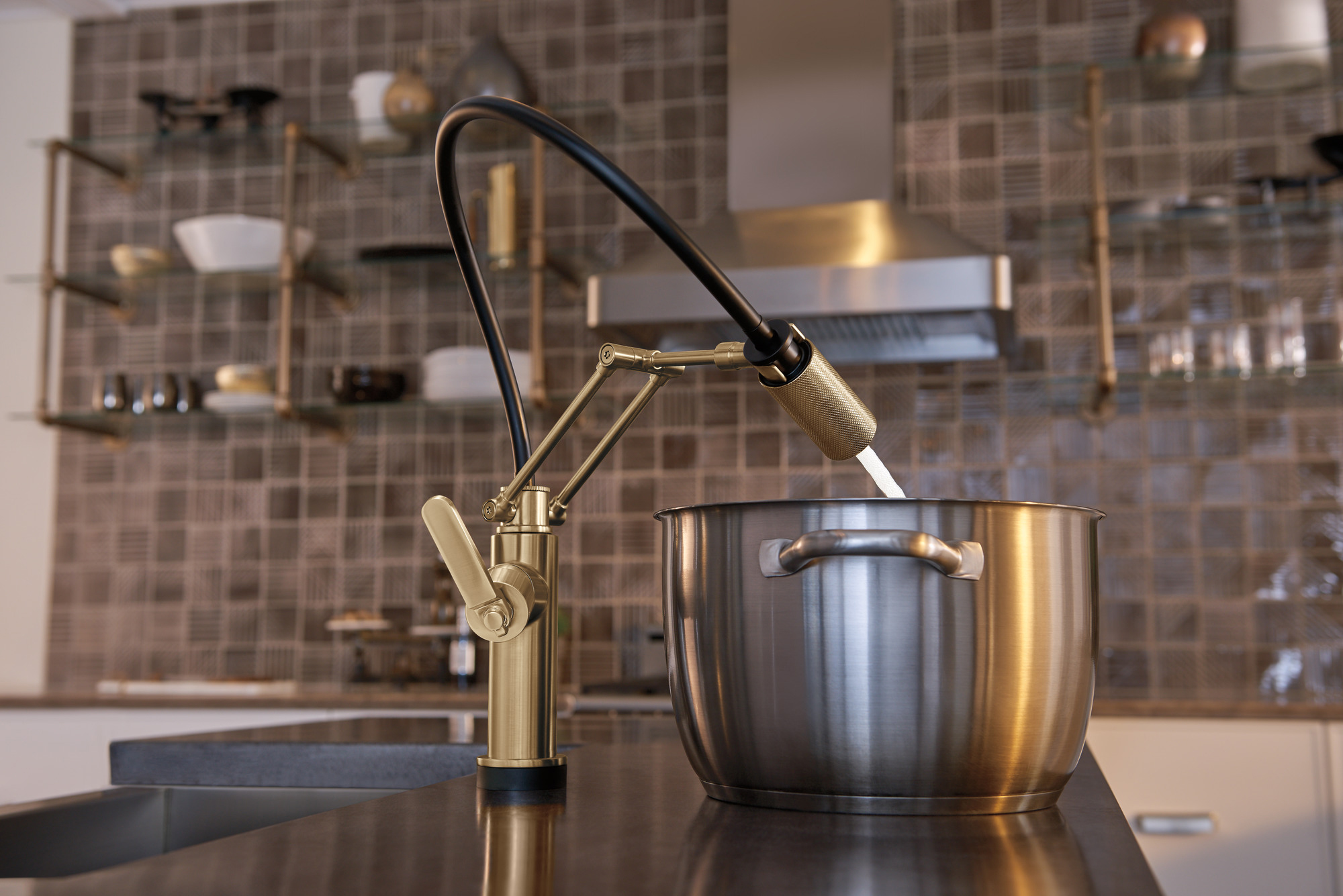 "It's all about controlling the flow of the experience," said Ben Karmann, a regional manager for Infusion by ETNA in Kalamazoo, Grand Ledge, and Wixom. "Walking them through the ins-and-outs of what they will need with their project; finding out what they specifically want out of it and what's possible, and finding that middle ground and giving them the most bang for their buck."
From residential homes and condo projects to hotel or commercial projects of varied scale, the Infusion Kitchen & Bath Showrooms by ETNA offer plumbing necessities and exciting additions to the market. Through constant education, training, and travel, the Infusion Showrooms teams stay informed on new offerings and first-seen innovations, many of which are expectedly high-tech and even multidisciplinary these days, such as the Elkay Residential Bottle Filler or faucets by Brizo that utilize temperature control and no-touch technology. Other recent additions are the Franke stainless steel, over-the-sink Culinary Center and the Delta® Glass Rinser—a version similar to the upside-down glass cleaners seen behind bars.
"If you're a beer snob or wine connoisseur, you don't want to sully your taste with something that was in the previous glass," Karmann said. "When you go to the bar you actually see [these] at the bar. It's just the glass cleaner at the bar, but now in a format that can be in your home, be high pressure, and do the same job."
Though showroom operations have changed in recent months, the team notes that there is little standing between their assistance, customers, and the projects at hand. Those interested in exploring and selecting packages offered by Infusion by ETNA can still reap the benefits of Infusion Showroom expertise and innovative product offerings. As an essential business, ETNA Supply has remained active and committed to serving customers digitally or via phone, email, and fax, and they can ship items to any residence. 
Text: R. Collins | GLBD writer
Featured image: Infusion Kitchen & Bath Showrooms by ETNA — Kohler display
Photography: Infusion Kitchen & Bath Showrooms by ETNA, Franke and Brizo®