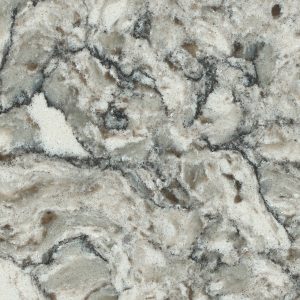 Since revising its lineup of engineered stone, quartz, and solid surfaces to offer products for every budget, Lakeside Surfaces Inc., a Midwest installer and fabricator of countertop materials, has also included a hand-selected grouping of options from HanStone Quartz, the flagship product and subsidiary of global manufacturer Hanwha Surfaces.
Driven to create products that enhance life's journey and provide a backdrop in both residential and commercial spaces, HanStone Quartz is a North American designer and manufacturer of engineered quartz products with a state-of-the-art manufacturing facility in Ontario, Canada. HanStone Quartz offers about 60 colors of surfacing products, which are composed of 93 percent natural quartz mined from the Earth and about seven percent resin and pigment. Eco-friendly, stain resistant, durable, heat resistant, and nonporous, HanStone's surfaces are designed with the natural beauty of life as a central aesthetic focal point. 
Prompted by a recognition of the needs of a changing market, and to round out the firm's already diverse series of countertop surfaces, Lakeside has selected nearly 20 HanStone colors to add to its portfolio.
"Three things came up when we were talking to the market: they wanted to see more products from North America; they said our palette had enough marbles in it—which include whites and greys—so they really wanted to see more tans, taupes, and browns; and they wanted products that felt more luxurious, which typically meant more complex patterns," said Ray Schelhas, marketing director at Lakeside Surfaces. 
"We used the criteria to figure out what to include. Some of our competitors met that demand with overpriced products, but we made a commitment with this new palette that we weren't going to take that road," Schelhas added.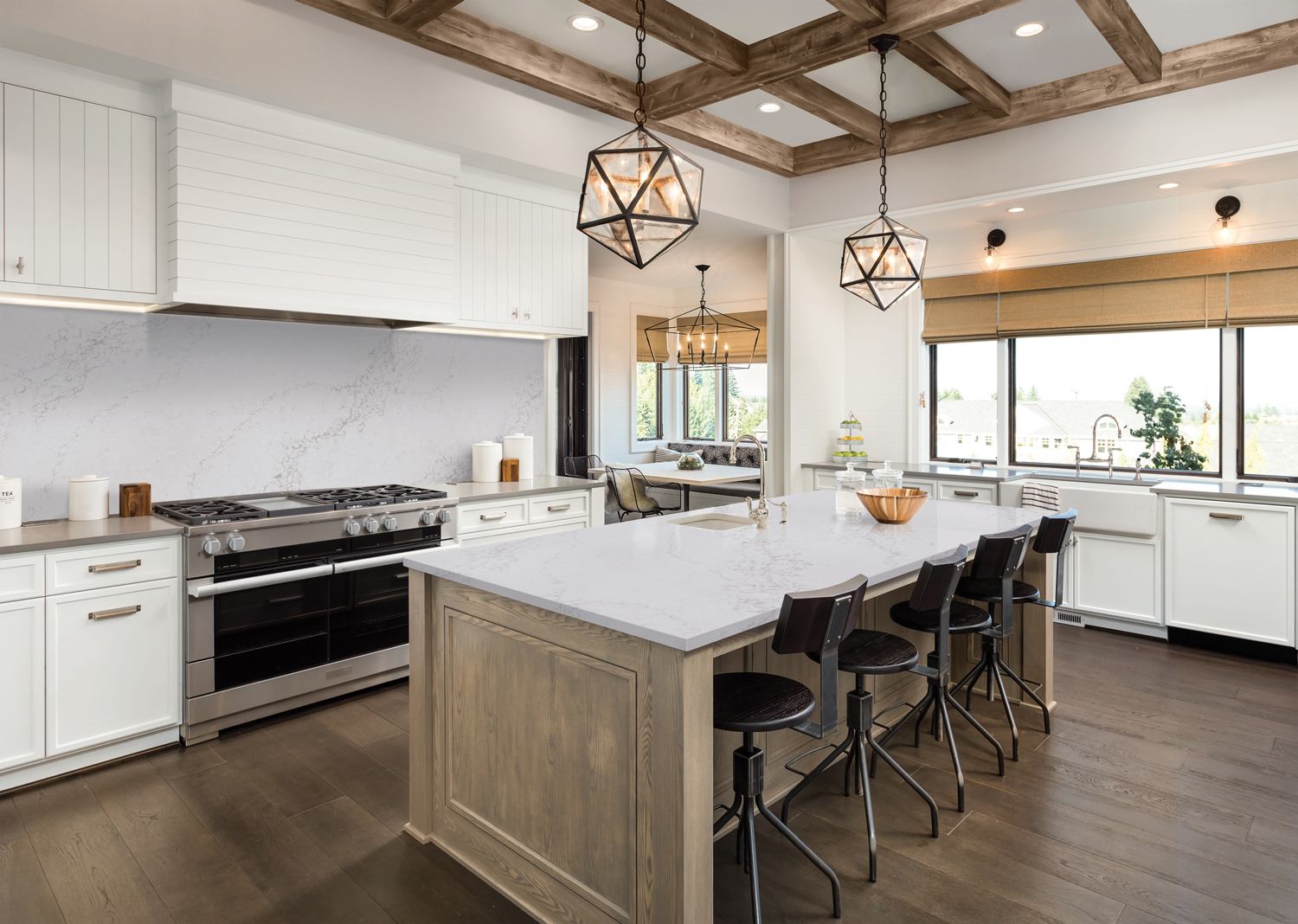 Within HanStone's lineup, the Lakeside team found products that responded to their customers' needs, which were chosen by the market itself, resulting in an organic integration into Lakeside's roster of quartz, granite, and solid surfaces. Other than HanStone's collection of design and color selections, Schelhas said the manufacturer was chosen due to the quality of its manufacturing operations, which mirror Lakeside's own dedication to fabrication and installation. 
Schelhas noted throughout any product's life, it will need assistance for maintenance and technical expertise; meaning HanStone's product care and operational organization and efficiency provide a desirable support system when the day comes. 
"We take our fabrication, installation, and customer service really seriously and we noticed that when we visited [the HanStone] plant that they take the manufacturing as seriously as we take our operations," Schelhas said. "We need to make sure that the product we wrap our services around meets our standards and the HanStone line really exceeded all of our high standards."
During the holiday season, Lakeside Surfaces will have approximately 20 selections on sale, all of which are available to view at the firm's showroom at 3792 29th Street East in Kentwood, Michigan. Lakeside Surfaces products are low-maintenance and NSF Certified, with similar features to natural quartz, ensuring that the product being introduced into the home has met strict standards from an independent product tester to make it an even more sound investment. 
Text: R.Collins | Staff Writer
Photo courtesy: Lakeside Surfaces Inc. | HanStone Quartz