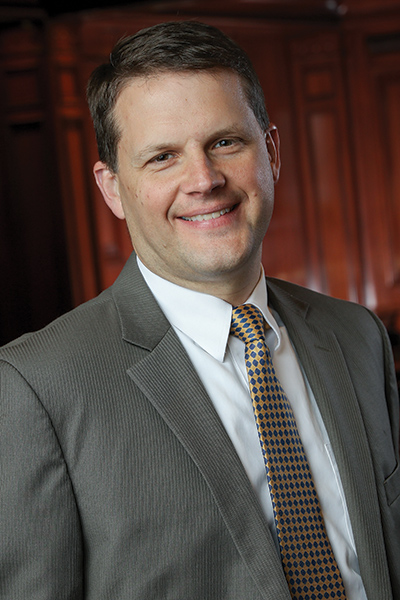 Brent Dykstra, LEED AP, senior architect and senior associate at AMDG Architects, Incorporated in Grand Rapids, Michigan knew he wanted to be an architect when he was about 12- or 13-years-old; although he didn't completely know what it meant at the time.
"It seemed like the right convergence of practical problem solving and artistic creation. I don't think I ever felt like I wanted to go into a pure engineering side and I think I felt too practical to be an artist—and probably not creative enough—and I enjoyed history," Dykstra said. "I think I've always just enjoyed understanding how things are the way they are."
Dykstra joined AMDG Architects in the late 1990s and now serves as a Residential Studio Leader at the full-service architectural firm working in both residential and commercial sectors with the principles of lead, guide, and serve at its core.
With a fundamental affinity for order and a fondness for Vitruvius' principle of using firmness, commodity, and especially delight in architecture, Dykstra said the task of designing a beautiful, technically coherent building that responds to a client's needs, budget, and schedule can be daunting some days but is also incredibly gratifying when done well.
"Vitruvius said good buildings have firmness, they have commodity, and they have delight. It's substantial, it's built well, it's not flimsy or ethereal; it serves a purpose, it's functional, and it's well-suited to the problem at hand," Dykstra said. "Those have always resonated with me, but then the reason I feel like it is worth doing is because there is this delight aspect—that it can somehow raise your spirit or delight your soul when you see a problem solved creatively."
Full text available in our print edition, Great Lakes By Design, Volume 2, Issue 6: Architectonics available to purchase now or with your subscription.
To learn more about Dykstra visit their site, amdgarchitects.com