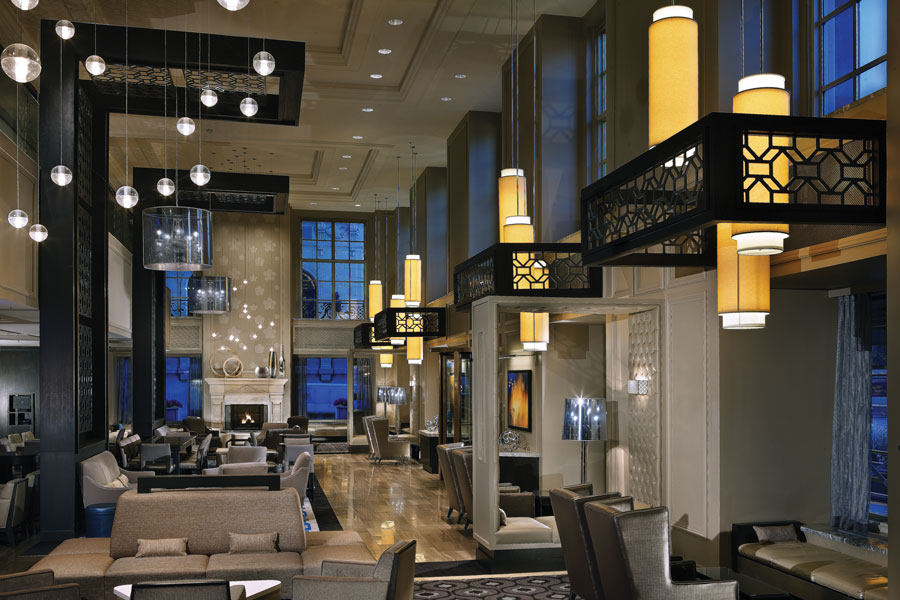 By R.J. Weick
The Hilton Chicago's storied corridors have echoed with the footsteps of the most influential since the day the luxury hotel first opened its doors in 1927 as the Stevens Hotel. It is a historical and architectural marvel that has preserved its early 20th Century grandeur for more than 90 years.
When Hilton Chicago launched an extensive renovation project, it looked to restore nearly 21,000 square-feet of lobby, gathering space, and dining area on the main floor—blending its classic architecture with a casual elegance and modern amenities—which is when Hilton Chicago brought Aria Group Architects to the table based on their expertise in restaurant, hospitality, and entertainment markets.
The scope of the project entailed re-designing the hotel lounge, bar, and restaurant; transitioning a steakhouse dining concept into a more accessible grab-and-go store—Herb N' Kitchen—and banquet room; designing a new entry from Michigan Avenue; and creating an open and elegant environment amid heavy architectural detailing.
With the concept of casual elegance within a historic context serving as the guiding point for the aesthetics of the project, Aria Group worked closely with Hilton Worldwide designers to ensure the branded environment adhered to the historical significance of the building, as well as the hospitality's identity.
"It was a really good experience working with [Hilton Worldwide designers] and trying to understand the direction they wanted to go with it and then us actually translating that into a built, designed, environment, which we think came out really well," said Frank Cavanaugh, principal and senior designer at Aria Group Architects.
The architectural firm also worked collaboratively with Schuler Shook, a theatre planning and lighting design company; ADE Restaurant Services Inc.; Quest Design Group, a professional mechanical, electrical, and plumbing company; Eskenazi, Farrell, and Fodor P.C.; Siebert Millwork; Specialty Installations; Peko Tile Inc.; E.J. Industries; and Crane Construction, among others.
Photos: Anthony Gomez; Courtesy Aria Group Architects inc.
---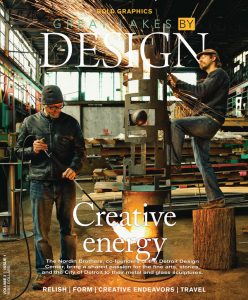 Read the full story in print in Great Lakes By Design, Volume 2 Issue 1: Bold Graphics. 
Cover photo by Brian Doben
Start your one or two year subscription here.