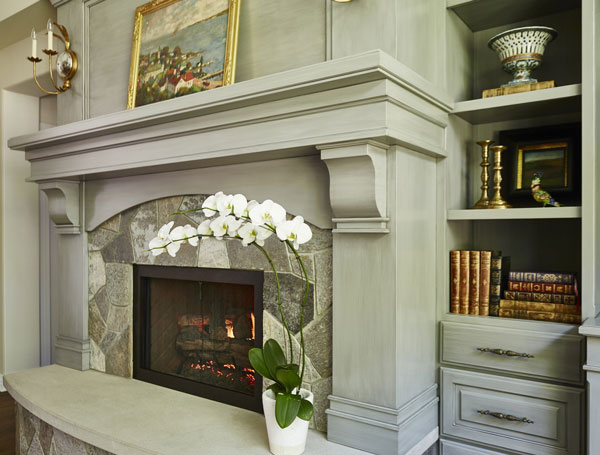 Before Dawn Marie Coe, founder and chief creative officer at DMC Design LLC, launched her own firm in 2011, she had a naturally-keen eye for interior details and how they paired with their architectural surroundings. 
"I noticed I had an eye for not just looking at those little things, but also asking the right questions to see if [homeowners] needed their space transformed beyond paint colors and furnishings," Coe said. "I typically ended up going toward more of an architectural and spatial planning [point-of-view]. It was a hobby, but then it became something that was full-time and bigger than just furniture and paint colors; that is when I knew I needed to start my own business."
DMC Design, based in Ada, Michigan, is a predominately residential interior design firm focusing on developing environments that reflect the uniqueness of each client and empower them to put their personal touch on design plans.
After being connected with a local West Michigan-based builder and kicking off her first remodeling project, Coe has since grown her business into a design team of artists, designers, and art instructors. The team has provided services to clients in a variety of West Michigan communities, such as Ada, East Grand Rapids, Holland, and Spring Lake—though Coe has also finished projects as far as in Tennessee and California. 
"My team is as eclectic as the way we like to design and decorate," Coe said. "We've been afforded these beautiful opportunities that needed me to pull together this great team. We have great perspectives coming from different angles."
A growing clientele base afforded Coe even more opportunities to exercise her eclectic taste and sharp eye for ideal combinations of styles and inspirations. Throughout the design process, Coe said she enjoys being surprised by forgotten objects within clients' homes that could ground design plans better than a contemporary industry catalogue. Rather than asking them to define their style, she likes to ask clients about what they enjoy.
"I never want people to just open up a catalogue and say 'I just want everything on this page,' because that's not who they are. If they really talk about their experiences and what they love and things that make them happy, then you really end up pulling out a variety of [inspirations]," Coe said.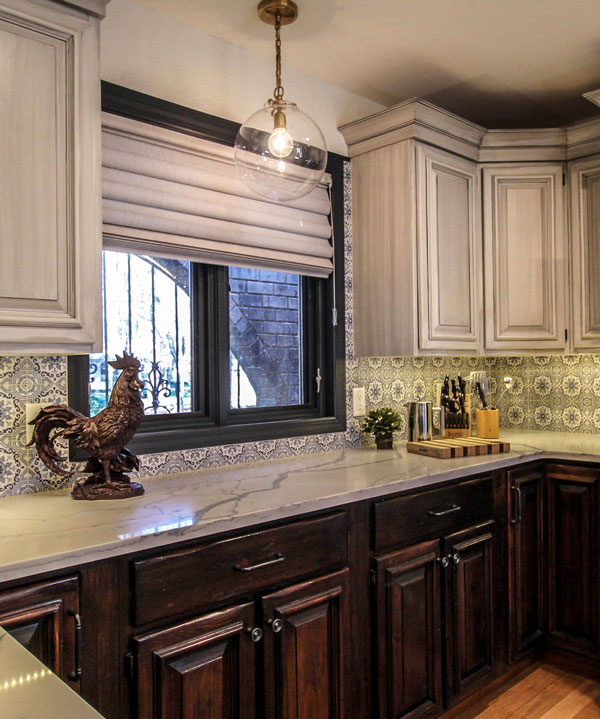 "We go through [stages] in life where you may have bought this piece of art in college that you forgot about—that might not be that big or expensive—but you fell in love with it. I bet if you brought it out of the closet and paired it with the right things, it would still bring you joy," Coe added.
As a designer with a steadfast, multi-faceted taste, Coe encourages clients to always purchase items while travelling, noting that if it is something they love, they will find a place for it in the design of their home. Coe also gathers personal material inspiration from the collections of unique items found in antique shops and art galleries; conceptual inspiration from the mixing of surface materials such as stone and wood, and the blend of contemporary and traditional styles that yield something unexpected. 
While not defining her style completely, Coe said it can feature the kind of classic aesthetic depicted in Ralph Lauren set designs: rich Earth and nautical tones set against neutral backdrops and thick fabrics, with a hint of metallic in accessories. 
"I'll tell you though that I like so many other things too. I definitely appreciate a classic style, but I like traditional all the way to contemporary, and my favorite thing is to mix them all together," Coe said. 
With a project portfolio that spans style, capacity, and function, a trend that Coe subscribes to is involving beloved—and sometimes forgotten—objects in design and lifestyle once more, inviting the elements of surprise and joy into crafting the ideal home. 
Text: R. Collins | GLBD Staff Writer