As the connective tissue for the interior of a home and its outdoor surroundings, windows can play a key role in the function of dwelling space. Its contribution to the existing architectural style is equally as important in terms of its form.
In Traverse City, Michigan, Old Mission Windows is a window and door distribution center offering a wide range of window options in brands like Kolbe, Solaris International, and Weather Shield to meet both form and functional needs. With other product and services like interior and exterior door and trim packages from brands such as Kolbe and Kolbe Millwork Co. Inc., Empire, and Wood Harbor Interior Doors; the company prides itself in offering clients a consultative approach to finding the right product that includes consultation and installation services.
Adapting to both modern style and clients' expectations has been a priority for the firm since its founding on Northern Michigan's Old Mission Peninsula more than 25 years ago. Since then, it has established a thorough catalogue of products that vary in style and function, as well as an affinity for building customer relationships, according to Marc Cesario, partner at Old Mission Windows.
"We hold ourselves accountable to being the best and providing a service to our clients that has a lot more to do with relationships than it does products," Cesario said. "At the end of the day we want everyone, from team member to client, to walk away feeling special."
Creating a special experience often begins with creating a memorable design scheme, and Cesario said the firm stays acquainted with changes in design trends, noting that in recent years modern and industrial styles have made as much of a comeback as minimalism and outdoor-centric living spaces. In response to these new trends, Old Mission Windows offers folding doors, pocketing slider doors, and large pass-through windows to create functional living spaces disguised in a relatively small footprint.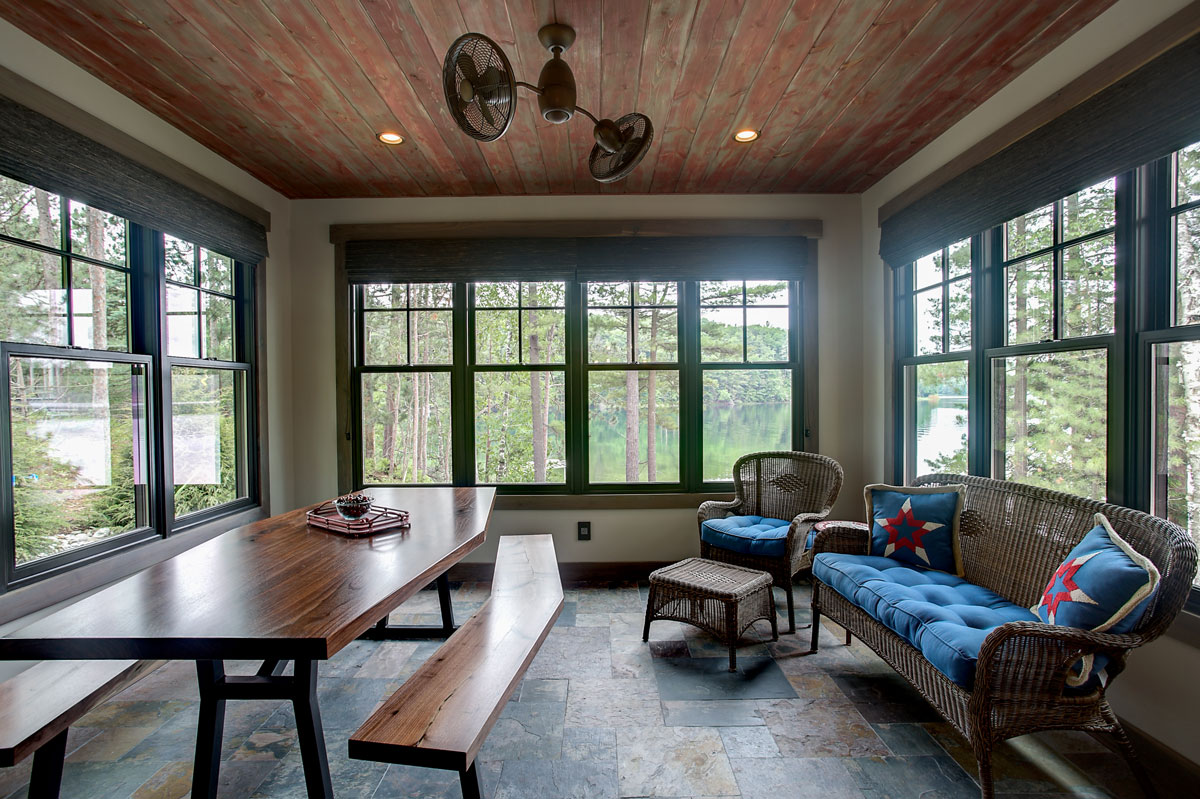 "Most homes being designed today are incorporating the outdoor living aspect of the home in the design process and those spaces [provide] active square footage and livable space," Cesario said.
Product consultants on-site and at the accompanying 6,000-square-foot showroom are able to provide current and thorough information about product style and functionality to clients who, Cesario explained, can often have as much product exposure due to design apps and media. As a result, the staff at Old Mission Windows remain committed to professional development and pursuing knowledge on industry product trends in general.
Cesario said that what differentiates Old Mission Windows from other suppliers is its ability to identify and exceed customer expectations. In a building industry that is continually changing, the firm focuses on a consultative approach based on knowledge and post-sale care. Its team—built on the familiarity of the family-owned and operated firm—is also the key aspect to Old Mission Windows' success, according to Cesario.
"I think what makes Old Mission Windows most unique is our team. Yes, we have great products and a very proud history built on a foundation of long-term relationships; but it is the people that make the difference," Cesario said. "Honestly, we have some very dedicated team members who are very committed to our mission statement and exceeding our customers' expectations."
Text: R.Collins | GLBD writer
Photography courtesy Old Mission Windows