David Alexander, a Chicago-based freelance-one-stop-shop filmmaker and videographer, has a background in everything from architecture and music videos to documentaries. Alexander has captured numerous high-income residential properties in the Windy City, including spaces like Lake Point Tower—a high-rise that houses condominiums overlooking Navy Pier and the rest of the cityscape—among others.
It was about 10 years ago when Alexander was working as a car salesman, part of an industrial rock band, and renting out rooms in his house, when his passion for filmmaking sparked when a tenant-and-friend happened to show him a college project.
"I was doing fine at Mercedes for six years, but I was desperate to get out of there. I was burnt out," Alexander said. "My buddy was doing video-editing stuff and I picked it up really, really fast. It was similar to music editing. I thought I was a lot better at it than I was at the time. I thought, 'I'm going to quit my job! I'm going to be a filmmaker!'"
Alexander, who also helped mix his band's audio, said he eventually realized it was difficult to be an editor and practice without footage, and invested in a Rebel T3i camera and started filming for street artists and other bands.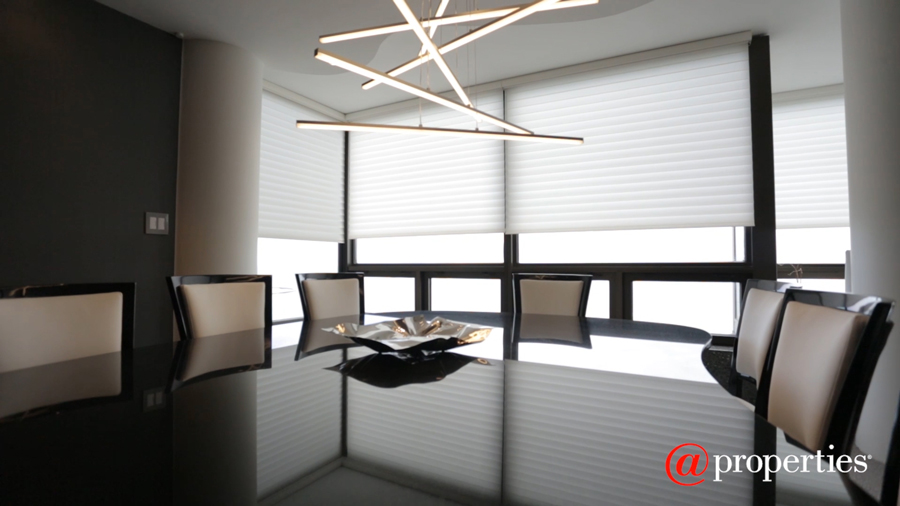 "At the very beginning, with every project I did, I would think it was awesome, but then a month later I'd see a glaring mistake and say 'Oh my god, I'll never do that again,'" Alexander said.
Though the first year would prove challenging—learning the nuances of film production and catching mistakes in post-production—Alexander said he started to run out of the "I'll-never-do-that-again" situations and ended up with good production quality that met industry standards.
"If I had advice to anybody, whether it is filmmaking or whatever, I'd tell people to just try to make projects. If you have great cameras and lighting, that makes it better, but if you don't have equipment, use what you have," Alexander said. "If you want to make two-minute videos with our cell phone, you can get away with that now. It's all about the content."
Alexander caught his big break when he had a response from a larger Los Angeles-based production company—ironically on April 1st.
"I was like, yeah right!" Alexander said.
Despite his initial doubt and after sending them work samples, the company hired Alexander and flew him out to the West Coast to make more than 25 Wal-Mart commercials for a region spanning from New Orleans to Pensacola, Florida. The commercials were planned to run locally before prime time television and before Super Bowl events.
"I basically shot on a Wednesday and edited the footage that night. Within 48 hours [of the shoot], the commercial had to be on air," Alexander said. "They could only live for seven days on TV before a new commercial had to be made, due to pricing."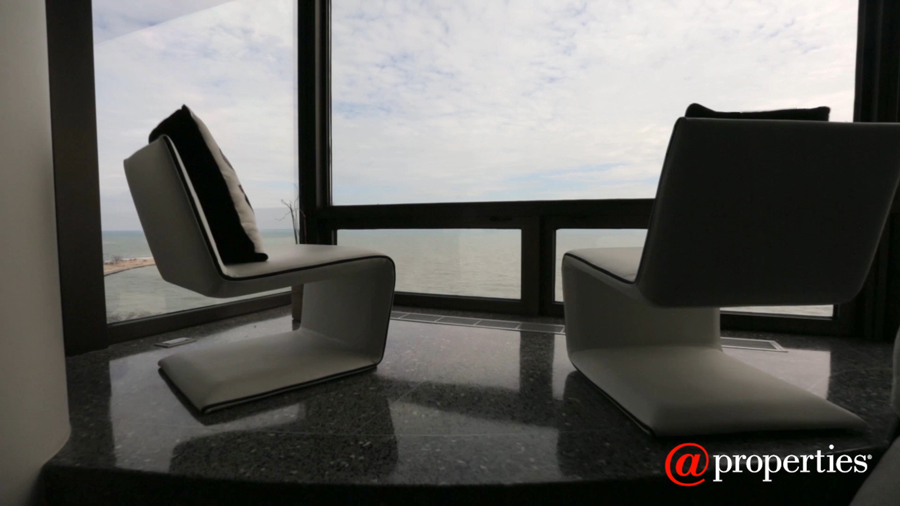 The commercial gig proved to be a catalyst for Alexander's career, which took off, and after doing shoots in states like Texas, Louisiana, and Michigan, his network is still growing.
"The key to [networking] is trying not to burn any bridges. Getting along with people is the most important part," Alexander said. "If I was twice as good as I am now, but twice as big of a jerk, I'd still be getting less work than I am now."
Now, Alexander shoots high-end, luxury residential suites for a company called @properties. Established in 2000, @properties was founded on a concept of providing brokers and clients with a high level of service through sales and marketing programs—and a culture—that values innovation, relationships, and a local focus. The Chicago-based brokerage firm has since expanded its reach to surrounding suburbs and developed a commercial arm geared to its industry real estate owners, investors, managers, and users.
"We were doing five shoots a week, but now we're doing at least 45," Alexander said. "The cool thing is, any high-rise with residential in them, I've been in it. Before I would never step in places like that."
Alexander also noted the properties can range anywhere from $600,000 to $8 million in value; and one of the many shoots comprised a two-story, four-and-a-half bathroom penthouse near Chicago's coast with a full view of the cityscape and Lake Michigan.
"I get to peak in on what life is like for some of these people," Alexander said.
Alexander also noted drones have changed filmmaking and in the beginning invested heavily in having the gear "to keep up with the Joneses," became certified with a FFA license, and purchased his own drone.
"The best way to describe what a drone can do is, whenever you're filming something, there will be one time in the shoot where you point to a high level and say 'the best shot in the world would be right up there,'" Alexander said. "It's pretty much cheating."
While he can often be found stopping on the way back from video shoots if the opportunity arises for great drone footage—like the time he was able to get a panning shot of Wrigley Field in the winter between no-fly zone times—and holds a couple of dream jobs bright in mind—sitting in the video well dugout for major league baseball or working on a television set like Mr. Robot or Game of Thrones—Alexander envisions the change to create videography that will last more than a lifetime.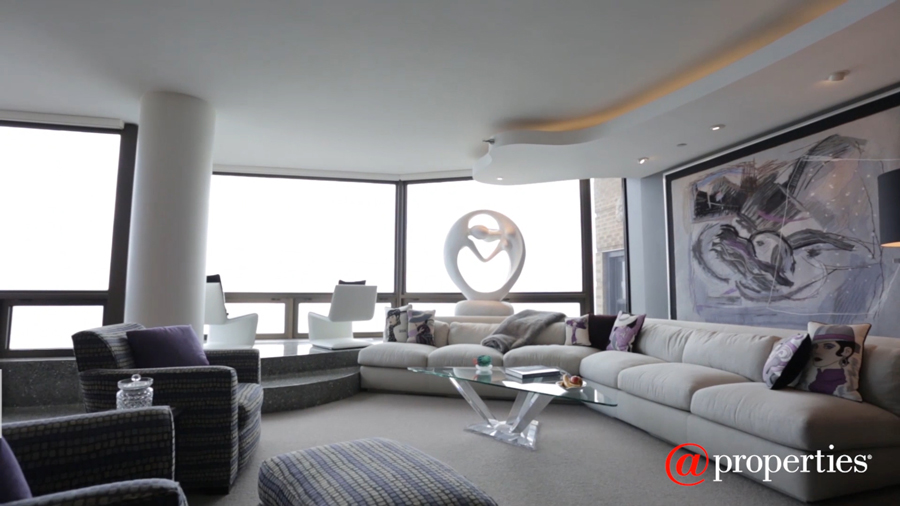 "If I can boil all those down, I want to make a piece that's around much longer than I am," Alexander said. "If I could work on something that outlives me; that would be awesome, to think about someone watching any video [I've made] three hundred years from now."
Though at times he felt forced to succeed by putting all his chips into the endeavor and knowing he wouldn't make much money for a while, Alexander said he was making up for lost time.
"Sometimes we do stuff for free that might take up half-a-year. If you can't do that, you might need to find something more comfortable. I started doing this in my late 20s. Some kids do this instead of playing sports in high school I'm going against people who went to film school," Alexander said.
"It was nice having a music background; I know what it is like working with musicians. I got to work real early on a movie set for a behind-the-scenes production. I was kind of the fake-it-til-you-make it guy, but I'm glad to have made the choice I did—to walk away from a job where I was making good money to do something I love. I love going into work every day, no matter what it is," Alexander added.
Behind a portfolio, now well-developed, and establishing a name in the Midwest and across the country, is an affinity for the vocation and a passion for the design in his work.
"Design to me is everything. When I set up a shot, I'm looking at the angles to try creating something interesting and effective," Alexander said. "Whether it's editing where you think of what it is missing, every shot should mean something. It's how I approach pre-production, production, and post-production."
Text: Tyler Fleser
Photography: David Alexander | @properties