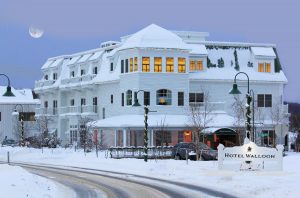 The village of Walloon Lake, tucked near Lake Michigan's Little Traverse Bay, has roots in northern Michigan's tourism industry that date back to the late 1800s. It is still a getaway destination for those seeking a quaint and picturesque reprieve alongside multi-seasonal outdoor adventure and this is credited in part to the Hotel Walloon.
The lakefront boutique hotel continues to be a centerpiece among the developing village, gaining accolades along the way, such as its status as the only privately owned, AAA Four Diamond awarded resort in northern Michigan and, recently, a 2019 Travel Award for Best Wine Country Hotel by USA Today's 10Best Readers' Choice. Offering vintage elegance, warm northern hospitality, and opportunities for adventuring year-round, Hotel Walloon continually draws new and regular visitors to an experiential stay which begins at check-in, and even before. 
"The warmth of northern Michigan is felt immediately upon arrival with our lobby having a Michigan-sourced, wood plank floor, and a fireplace with a double-sided stone hearth that is Michigan sourced as well," said Nathan Bean, resort general manager at Hotel Walloon.
"Guests can then enjoy the public areas throughout the hotel, which feature Michigan memorabilia; with the Billiards Room having photographs produced from glass negatives originating in the Upper Peninsula," Bean added. 
Turn-of-the-century-inspired interiors pair with modern amenities, as well as thoughtful, personalized touches that distinguish Hotel Walloon amongst others, according to Emily Emmett, hotel manager. The driving vision behind the design was to recapture the local area's vintage charm and sense of place within the three-story, 32-room hotel—and was completed by Kathryn Chaplow, Allied ASID, principal designer and founder of Kathryn Chaplow LLC in Grand Rapids, Michigan. 
The vision also included a commitment to a high-level of service and whether a pre-arrival welcome call or having a guest's favorite drink on-hand, hotel staff seek to create a memorable and even customized experience throughout each day.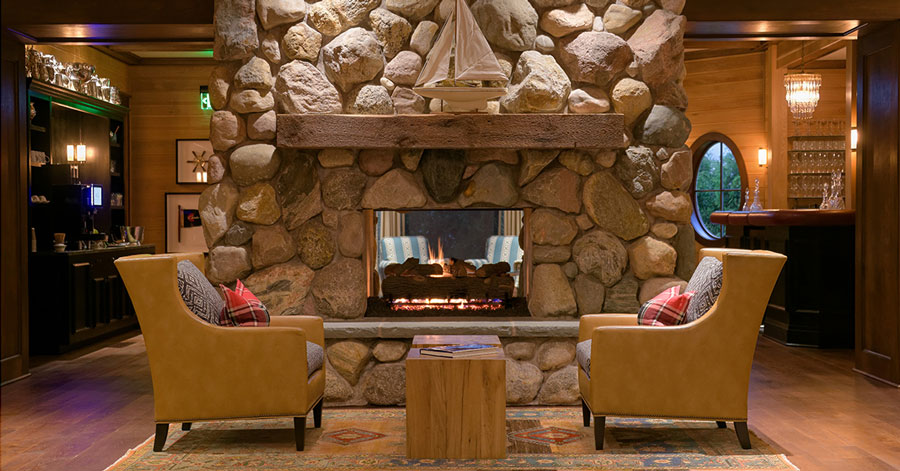 "We've built that reputation and that rapport with repeat guests that gives us this opportunity to do those [things] even more," Emmett said. "I think it's because we've shown our guests that we're worth everything they pay for, in our amenities and services and everything. We're a well-rounded hotel."
Each day includes rotating food presentations, from continental breakfasts and regular refreshments, to hot and cold hors d'oeuvres courtesy of the resort's Walloon Lake Inn, followed by a dessert service. The Walloon Lake Inn was established more than 100 years ago as a quaint country inn for travelers. It is now a renowned fine dining establishment in the area offering fresh seasonally-inspired salads and curated meat and seafood entrees lightened by flourishes such as lemon beurre blanc and herb butter wine sauce. The Inn is accompanied by the Barrel Back Restaurant, a modern all-day eatery featuring an expansive lakeside patio, menu, and tap list. In-house, Hotel Walloon also offers a private bar-side reprieve for those simply seeking a night in.
"Every day we do all of the food presentations, which is well thought out process that our guests enjoy for sure; and then they can enjoy a beverage at our bar," said Emily Jensen, sales and marketing manager at Hotel Walloon. "There's no line at the bar or anything like that, and that's specifically for [guests] to be able to have that intimate luxurious experience where they can really relax and unwind."
Being a core piece of the Walloon Lake village's growing collection of establishments and offerings, Hotel Walloon offers other unique ways to enjoy its picturesque settings—even in the heart of winter—from its diverse dining offerings and a warm fireplace, to a heated outdoor spa. 
"It can be January and this pretty winter wonderland outside and our guests can go outside and enjoy the spa view from there," Emmett said. "That's something that many other hotels can have, but couple it with the beauty of Walloon Lake Inn and Walloon Lake, it's just a unique experience that not a lot of other hotels can say they have."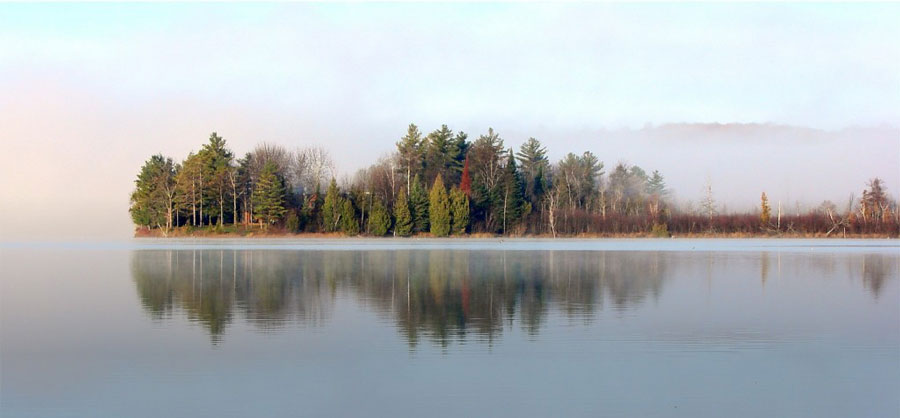 Text: R. Collins | GLBD senior staff writer
Photography: Hotel Walloon