Since its founding in 1928, Virginia Tile Company has become a leading distributor of domestic and imported tile in the Midwest, representing the finest manufacturers and suppliers in the industry. From its two distribution hubs, one in Livonia, Michigan and the other in Kansas City, Kansas, the company services 14 states with its premier selections of porcelain, stone, glass, ceramic, mosaic, and, in some regions, flooring and woodworking products. The company has long served the building supply industry and fulfilled the needs of residential and commercial customers nationwide. Recently, it announced the introduction of a new flagship location in Troy, Michigan, that will open on August 16, 2021, as a comprehensive hub for Virginia Tile services and products.
"With the opening of this new location, we are changing our strategy—focusing on both showroom customers and contractors to give each of them a best-in-class experience," stated Sean Cilona, director of product and marketing at Virginia Tile, in a press release.
The new location on West Maple Road is a consolidation of the company's former design showroom within the Michigan Design Center in Troy and its contractor-focused location in Sterling Heights nearby. The 45,000-square-foot, all-in-one space is intended to better serve a customer base that is accustomed to high design products from the storefronts, and it will be home to Virginia Tile's modern showroom and exclusive contractor lounge, as well as office space and a fully stocked warehouse.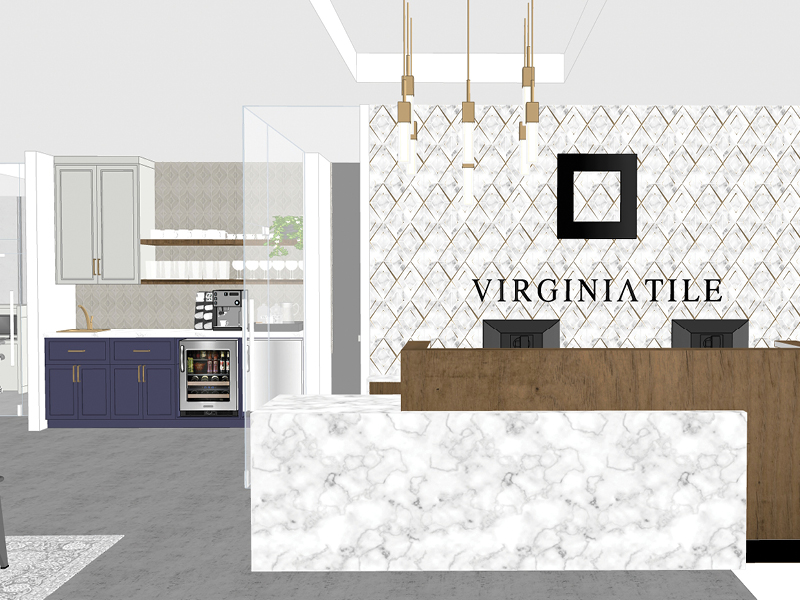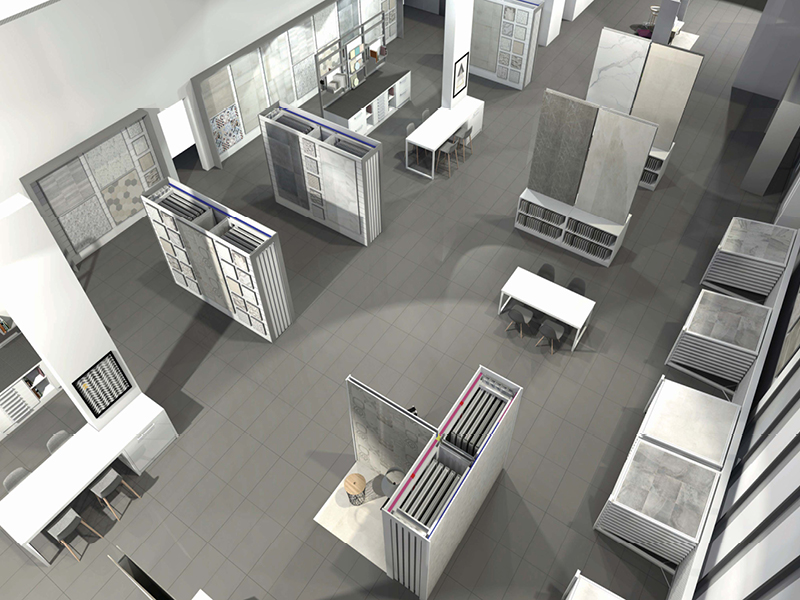 Besides its porcelain, stone, glass, and ceramic products, Virginia Tile offers metal, terracotta, and quarry varieties finished in resin, glazed or unglazed, or simply natural, depending on the material. Its domestic collection features several porcelain options in different natural tones, and even a porcelain tile closely matching wood, which is a popular option for added durability without compromising the aesthetic of natural wood.
New arrivals to the company's product collection include QueStep™, a quarry paver collection by American Olean and Shades 2.0 by Crossville Inc., a porcelain tile coming in hues like "Fog," "Foam," and "Russet." Other additions comprise the elegant, marble-like Nova porcelain by Ceramiche Vallelunga & Co., the earthy Soap Stone porcelain by Mediterranea, the Mood Wood porcelain by Milestone Tiles, a U.S.-made tile evoking wood planks and made with recycled content, and many more. The new Troy location offers a sensory setting for customers to experience Virginia Tile's latest product designs and envision them within an application, whether it be on a patio, backsplash, or other interior surface.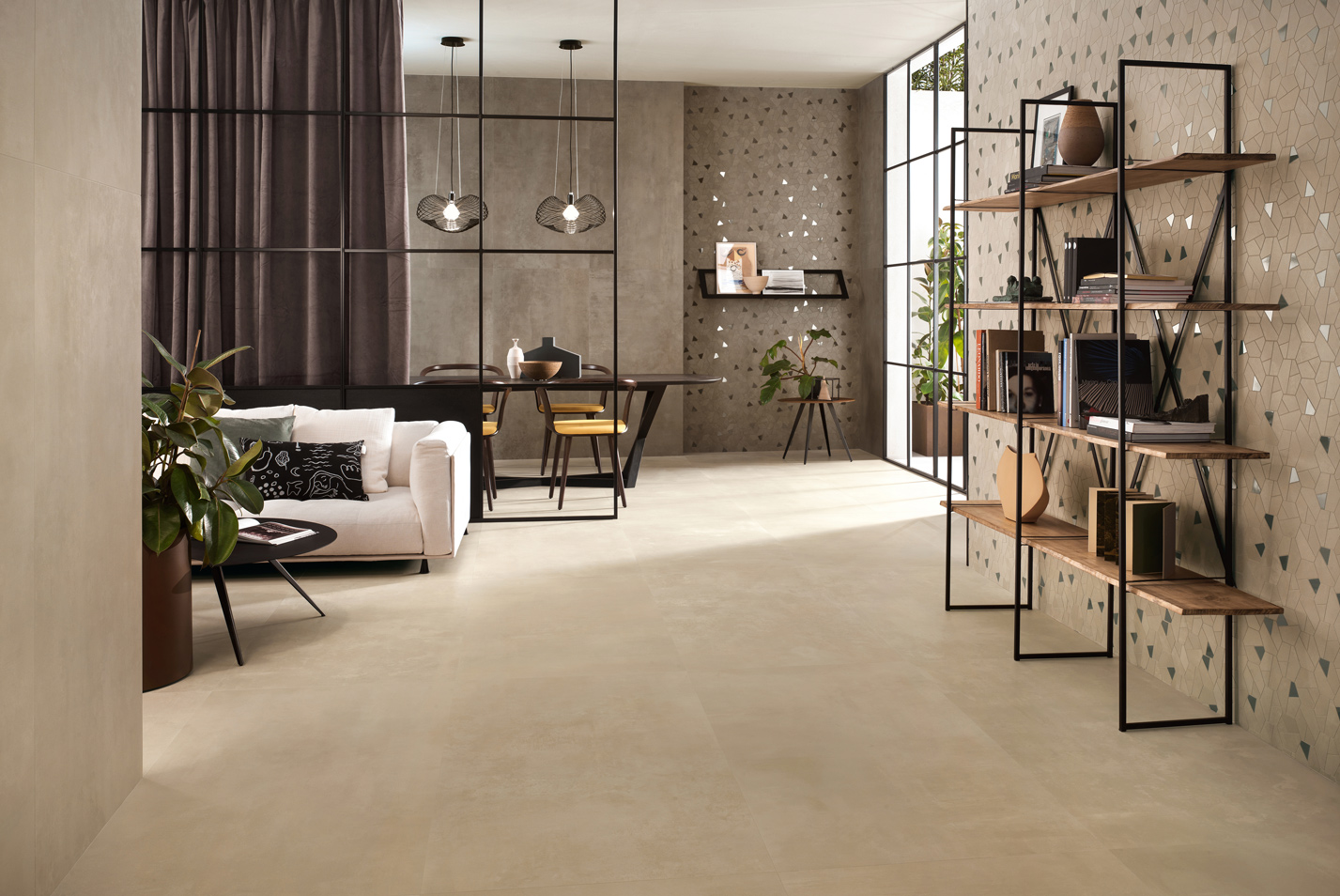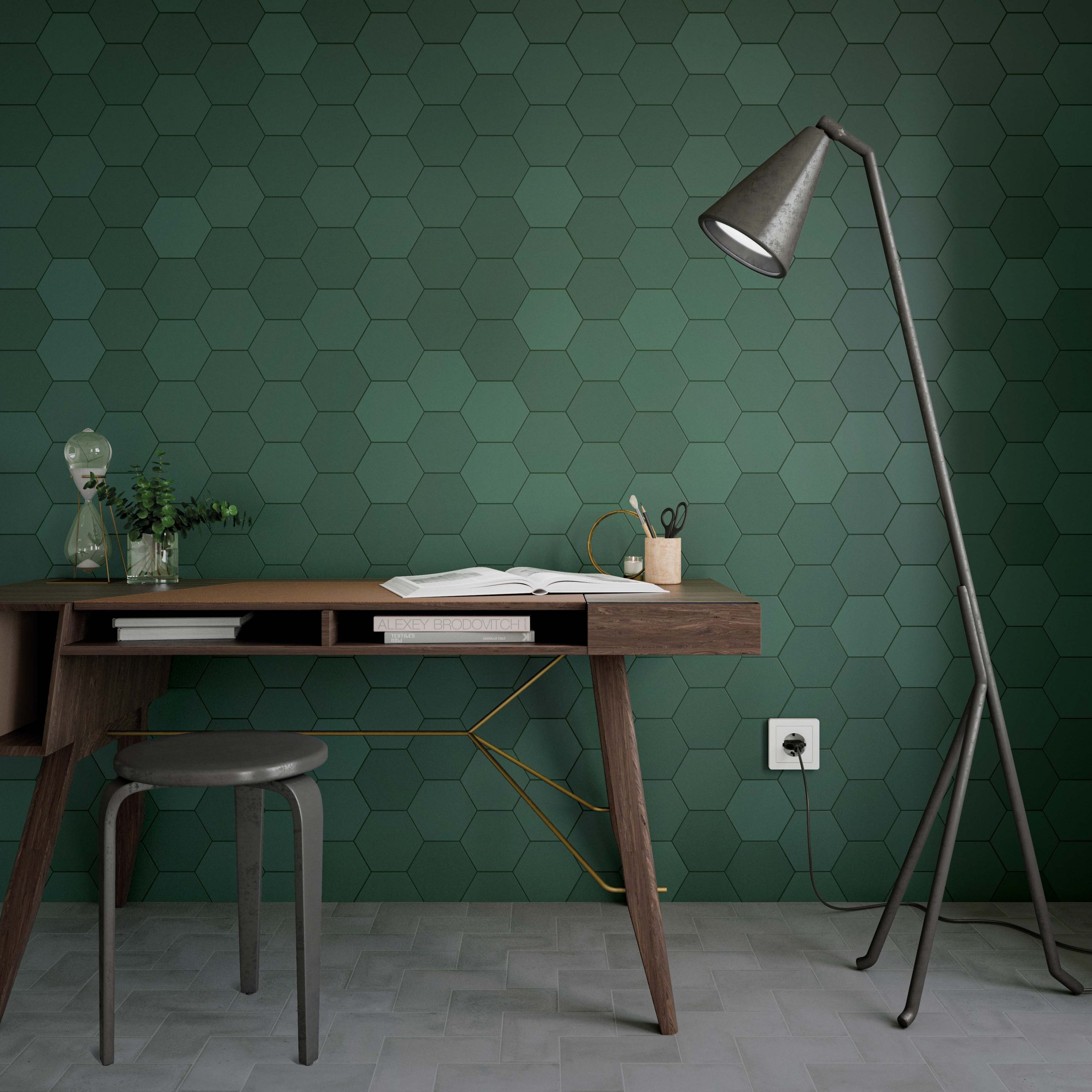 "We're bringing a premium tile and stone experience to the Troy design community," said Cilona. "Serving customers in all 14 states, this space will be our biggest and most well-thought-out location yet."
The new location will also include a will-call service in the lounge for fast and convenient product and project materials pick up. It is also a space where customers can plan projects and view manufacturer demos. Virginia Tile plans to host a weeklong celebration as of Monday, Aug. 23 in honor of its soft opening, with a grand opening to follow.
Text: R. Collins
Photography: Virginia Tile Company