In an industry-moving initiative, the International Interior Design Association, or IIDA, has completed the pilot program for its new Design Your World initiative, which will, eventually, engage nationwide groups of high school students with design interests in an inspiring design curriculum backed by a selection of industry leaders and professionals.
Design Your World is a partnership between the IIDA and After School Matters, or ASM, both nationally reaching organizations invested in inclusive educational opportunities. Together, and in alliance with presenting sponsor OFS, and supporting sponsors 3form, Mannington Commercial, and Configura, the organizations produced Design Your World's pilot program for high school students in Chicago to grant educational design opportunities while tackling diversity in design at the source.
"It's so interesting for us as an organization to see how people come to design as a career," said Cheryl S. Durst, Hon. FIIDA, executive vice president and chief executive officer of IIDA. "So many people see design as a passion or advocation or hobby and regardless of your socioeconomic status talking about design as a career is often very revelatory, so we were looking for ways to make design and the idea of a design career accessible."
Both IIDA and ASM have roots in the Chicago area. The IIDA holds its headquarters there and ASM—which was founded in 1991 by Maggy Daley, wife of former Chicago mayor Richard Daley—has a long record of success in the area, having served nearly 19,000 high school teens annually, with a focus on underserved communities. The partnership between the two is what Durst describes as a perfect storm of opportunity; it rose in conversations between the partners about three years ago when ASM already had teaching pathways in STEM and the fine arts. They saw an opportunity to focus on students in crucial early stages of career exploration and sought to bring the possibility of a design career within reach while illuminating the ways in which design yields power in our everyday lives.
"For a lot of these students, they're coming from underserved communities and having agency or a kind of power over the environment is something that's critically important at that age," Durst said. "At no age should we feel powerless, so we're using design as a tool for agency and as a resource and help illuminate for these students that it's at their fingertips and it's something they can even do right now."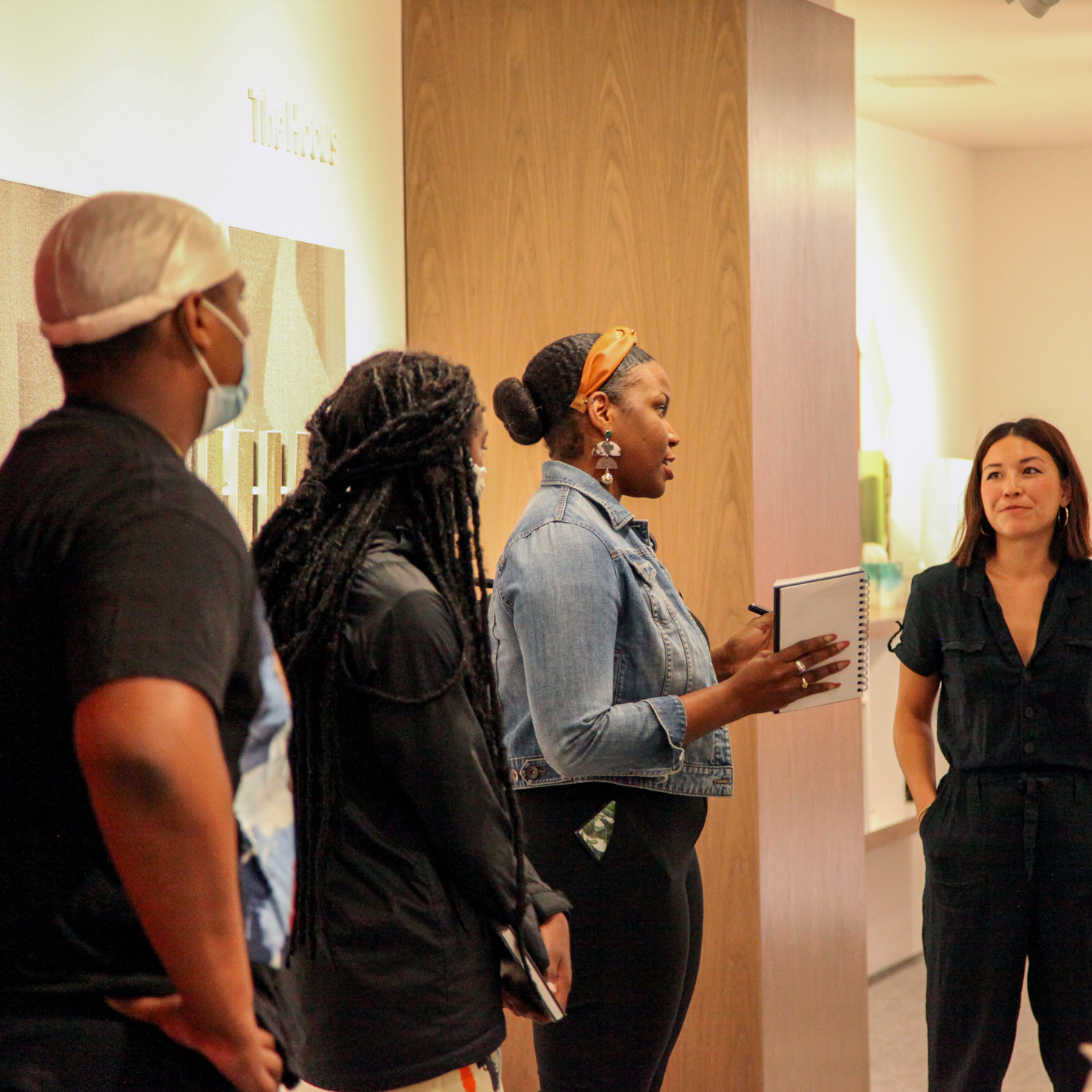 Design Your World's curated curriculum teaches students everything from immediately applicable lessons—such as the power of daylight in space and the effect of a sleeping environment—to how to ask great questions during a client interview. Students were also introduced to topics in space planning and fundamentals of light and color and were even tasked with envisioning a space plan for their ideal community center. A goal of the program is to ignite the imagination for students, all of whom participated in an interview process with Design Your World organizers before being admitted into the six-week program. Out of 100, 20 were selected, and they show a range of interest in design, from those with long held interest to those merely curious.
After being kicked off by Durst, the curriculum was led by Ciera C. Payton, Florida A&M University architecture program graduate and Savannah College of Art and Design MFA graduate and Interior Designer. Payton examined commercial design topics like material selection, color theory, and creating space plans, as well as working with various types of design firms and sectors. The virtual curriculum and its complimentary fieldtrips also highlighted design pathways outside the traditional scope of "designer," from sales to marketing and more.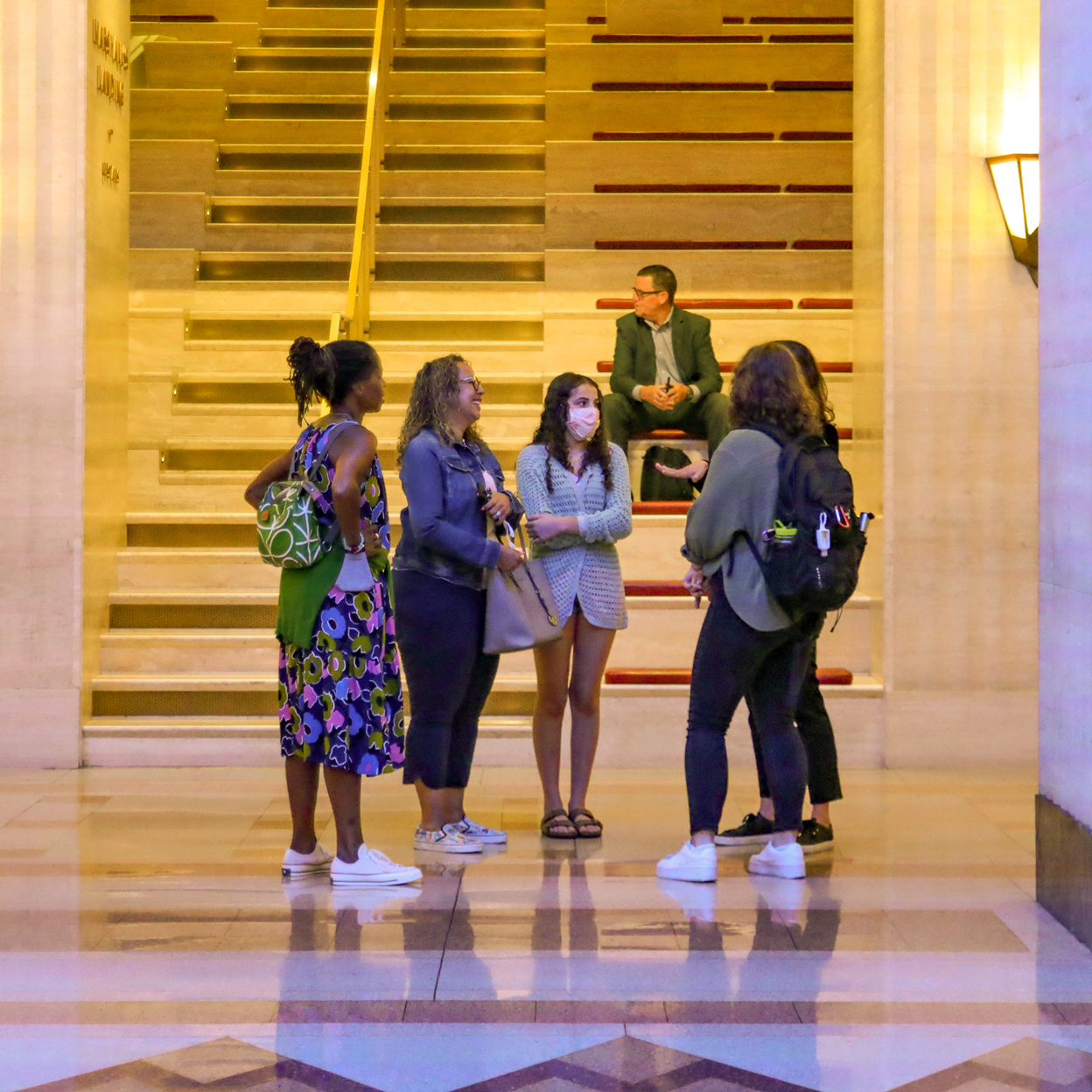 Other guest speakers featured Roby Isaac, Ind. IIDA, vice president of commercial design for Mannington Commercial and president of Interactive Design Architects; Dina Griffin, IIDA, FAIA, NOMA, former president of the Illinois Chapter of the National Organization for Minority Architects; Tara Headley, IIDA, interior designer at Hendrick Inc. and professor at Savannah College of Art and Design; and Tiara Hughes, Skidmore, Owings & Merrill senior urban designer, project manager, and founder of the First 500 Project.
With its curated curriculum and roster of design professionals, Design Your World is as much a learning initiative for students as it is an inclusion initiative. The program opens the endless possibilities of design and its career pathways to students while also shifting the industry paradigm away from just white design professionals, allowing all students to view themselves as viable individuals in the profession. This core initiative of the program is essential for design industries and even more so impactful for Durst.
"[This program] was a bit personal. I'm the CEO of this organization and we have around 15,000 members and less than two percent look like me," Durst said. "Design Your World is about belonging and having the kids know that design is a profession that is open to them and will be welcoming to them. The other side of the diversity conversation is the inclusion piece; if design is about nothing else it sends the message that you belong here."
In the future, the IIDA has plans to launch Design Your World with other partners in select cities, with Chicago's pilot program—which ended August 13th—serving as a guidebook for years to come. Eventually, the IIDA hopes to involve its nationwide network of designers in the program as well, engaging students in their own communities and fostering an inclusive era of design for its next professionals. To learn more about both organizations and their resources and programs, visit iida.organd afterschoolmatters.org.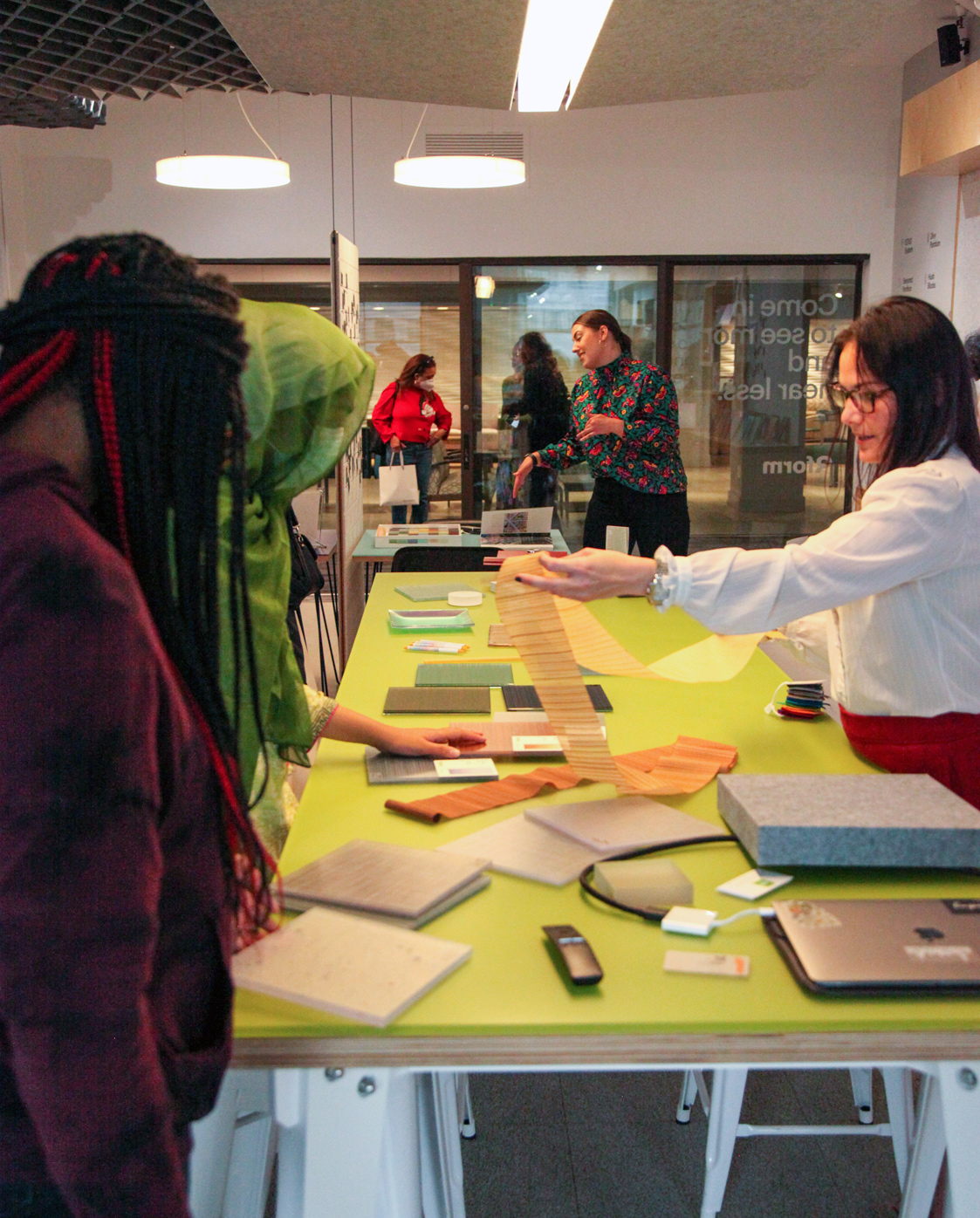 Text: R. Collins
Photography: designvox and OFS