By definition, baking is the preparation, process, or activity of cooking through the use of heat. From bread and cakes to pastries and cookies, baked goods in all of its iterations across the globe often linger in the minds of those who have savored them, where creativity and heat transform simple ingredients into something more. It is often an art and craft of inspired cultural tradition, bringing people together through story and nourishment.
For Annie Paul, owner and executive pastry chef of AP Baked Goods LLC in Zeeland, Michigan, baking is a passion and a therapeutic practice, and one that at its heart is extremely gratifying when it is able to bring happiness to others.
"I began baking at a very young age and just had a super big, sweet tooth. I was always sneaking cookie dough when my mom and grandma were baking and realized if I made it myself, I could eat as much cookie dough as I wanted. I begged for an Easy-Bake Oven and my parents were like, 'you can just use the real oven,' so at seven-years-old, I started baking on my own—which, now that I have a child, I'm like, 'absolutely not,'" Paul said.
"I think it's just, starting with flour and sugar and salt and then ending up with a beautiful loaf of bread or a beautiful, stacked cake; it is super rewarding and it makes people happy," Paul added.
AP Baked Goods LLC is a small wholesale bakery located in Zeeland, Michigan offering baked goods like breads, pastries, desserts, and custom-order cakes with gluten-free and vegan options available to its wholesale clients. Established in 2020, AP Baked Goods continues to not only build its network of local vendors and partners for fresh ingredients like fruits, vegetables, and flour, but also expand its services to direct consumers through pre-order sales online and its menu through creative exploration and inspired process.
"We try to use as much local fruit and vegetables as possible, and we just met a flour miller locally who we are super excited to be working with," Paul said. "My husband grew up on a farm and so it is super important to him and me as well. It makes a big difference in the product, and that is the dream: to have a little garden and grow as much as we can on the property, but then use as much around us as possible."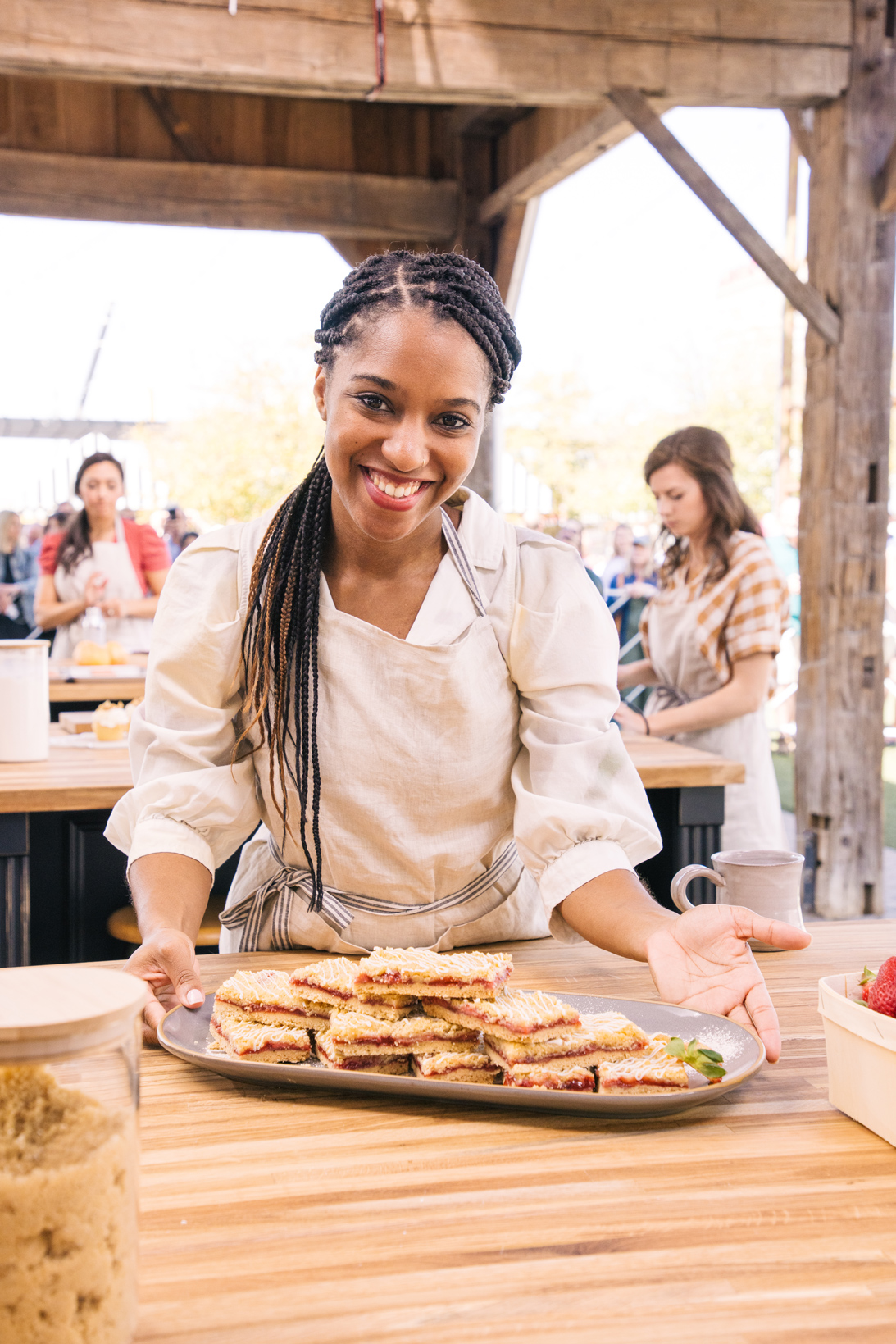 Located on the homestead property of husband-and-wife Joe and Annie Paul, AP Baked Goods is nestled in a region of rolling farmland acres, where grains, vegetables, fruits, floriculture, and livestock offer a quiet residential landscape for the licensed kitchen. For Annie Paul, who knew she didn't want a storefront in a busy commercial corridor, the property was an ideal setting for a wholesale bakery and the envisioned garden. Upon purchasing the roughly 1.8-acre property in 2019—complete with home, barn, and space for future growth—the Pauls converted the barn into a working kitchen that would support the quickly growing demand for baked goods from clients.
"We knew we wanted to convert the barn into a licensed kitchen and went for it. My husband renovated it all and took it down to the studs," Paul said. "I was pregnant, so I can't take much credit. He did so much and made a really awesome space and just went all in at that point. I knew I didn't want a storefront, because I knew I wanted a family as well and I wanted to have a good balance, so that is why we went this route."
Long before Annie Paul was curing sweet tooths and curating memories for clients through layered cakes, croissants, breads, cookies, and dessert bars, she could be found in the kitchen with Toll House cookies, at the library whetting an appetite for all things culinary, or seated at the local Van's Pastry Shoppe in Grand Rapids, Michigan. Paul noted it was at that pastry shop, where she was a regular, that she would get her start in the culinary field at the age of 14-years-old working in a front-of-house position at the counter, slicing bread, and on occasion, frosting donuts.
"The dream was to go to culinary school and before I even applied, I met Marge's sister from Marge's Donut Den and she was like, 'you should work for my sister.' I went in for an interview when I was 17 or 18 and got a job just working the counter," Paul said. "One day, we were slow and Marge was like, 'go decorate a cake,' and so I did and she put it in a case and it sold within 10 minutes. She was like, 'you shouldn't be working the counter, you should be in the back,' and so I got on-the-job training and decided I was going to do that instead of going to culinary school at the moment, and never looked back after that."
From Marge's Donut Den in Grand Rapids, which has been a community staple since 1975, to creating custom-order cakes for weddings and special events on the side, Paul quickly fostered her passion for baked goods into a fully operational business. Upon meeting and marrying husband Joe Paul, the husband-and-wife team decided to make Annie Paul's dream of owning her own bakery a reality, slowly purchasing their own equipment and searching for the perfect location where customers could come and really connect over conversation and savory satisfaction. For Annie Paul, whose philosophy is for the bakery to be a safe place and opportunity for community, the homestead bakery is the dream.
"Honestly, it's to just keep doing what we are doing. We do wholesale and then once-a-month we do pre-order pickups, so I just come up with whatever I want to put on the menu and we put it on the website and people order there and the following Saturday, they pick up and it's been insane. The last one sold out so quickly, we had to add another one," Paul said.
"It's just me, so I can only do so much, but honestly, this past Saturday, I was checking people out and looked out the window and we had picnic tables and people were drinking coffee and eating pastries and kids were playing on the playset and I was like this is what we dreamed, this was it," Paul added.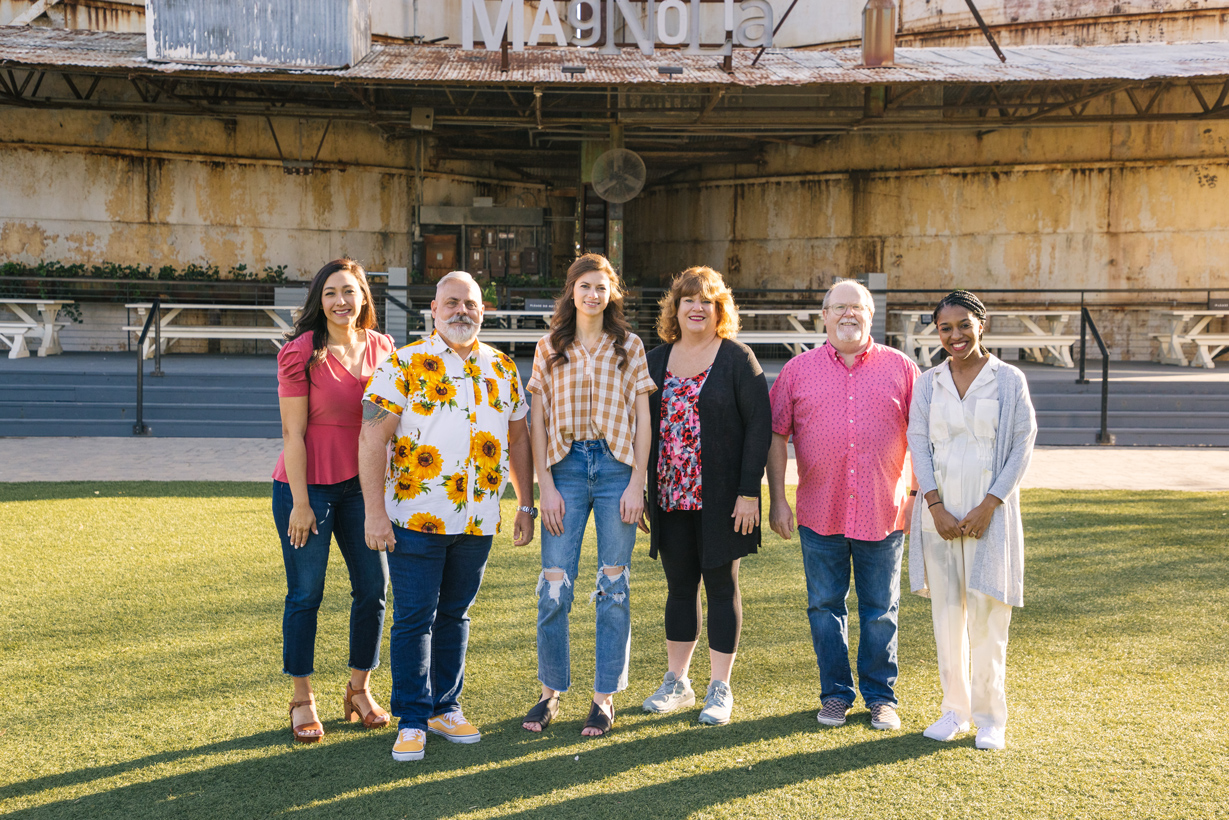 Paul, whose portfolio of recipes and ideas reflect revision and inspiration as well as unique composition, had a chance to showcase her creative talent at the inaugural Silos Baking Competition hosted by Magnolia, a multi-faceted brand and company created by Co-Owners and Co-Founders Joanna Gaines and Chip Gaines. The friendly, national competition invited home bakers to submit their favorite recipe for a chance to win a grand prize of $25,000 and be featured at Magnolia's Silos Baking Co. in Waco, Texas. With guest judges, Andrew Zimmern—American chef, restaurateur, and television personality—and Zoë François—pastry chef and best-selling author of Zoë Bakes, now on Magnolia Network—the Silos Baking Competition invited six finalists to compete in a full kitchen set outside in a celebration of the story, the tradition, and the joy that comes from time spent in the kitchen and with others.
"My daughter was teething and wouldn't let me put her down for a nap, so she fell asleep on me and I knew I was going to be stuck in a chair for a good hour, so I'm just scrolling through Instagram and I saw Joanna post like, 'calling all bakers,' and I was like, 'I bake, what is this about?' I clicked on that, it asked for a little bit of background and an original recipe, and so I submitted and figured I wouldn't hear anything," Paul said. "Then, I got a Zoom from Joanna saying I made it to the top six and pretty sure I screamed. I couldn't believe it. I think it was two weeks later that we hopped on a plane and went to Waco, it was wild."
The original recipe, Summer Berry Bar, recalled the memory of fresh-picked strawberries with her daughter at a local patch, and featured a brown butter shortbread crust, cardamom spice crumble topping, and a vanilla bean glaze. The competition, which aired on Magnolia Network and Food Network, challenged the six finalists to bake their recipe in a three-hour time period, requiring creative adaptation in an outdoor environment. For Paul, the experience was unexpected and exciting, and has plans to use the grand prize to impact others' lives the way baking has for her.
"It was just so fun. I kept thinking, 'I can't believe I was chosen out of thousands.' I was just so happy to be a part of it and it was kind of a little babymoon for us, so I was just really excited to have some time with my husband and our little one stayed home with grandma," Paul said. "I did not think I was going to win, that was not really a thought, I was just happy to be a part of it."
Though the Summer Berry Bar is available for a limited time at Silos Baking Co., as Magnolia looks to expand its competition into two hosted events this year, the award-winning recipe has a home at AP Baked Goods. Their current menu, which changes depending on the season and the availability of fresh ingredients, has the Summer Berry Bar—berries sourced from the local Beard's Produce—as well as baked goods like Challah Bread, Brown Butter Chocolate Chunk Cookies, Cherry Turnovers, and Blueberry Cheesecake Muffins, using fresh-picked Bluecrop blueberries from a local farm.
"Most of the recipes are either ones someone has written, and I've tweaked for myself or ones that I've come up with myself, but any chance I can get in there and just play around and recipe test, I'm always up for that," Paul said.
"It depends on if there is an ingredient that is super inspiring at the time, and right now that I'm pregnant, it is whatever I am craving. It just depends, if I've watched a baking show and something looked really cool, my mind will go, 'oh, I could do this or this,' or something in a book or post online," Paul added.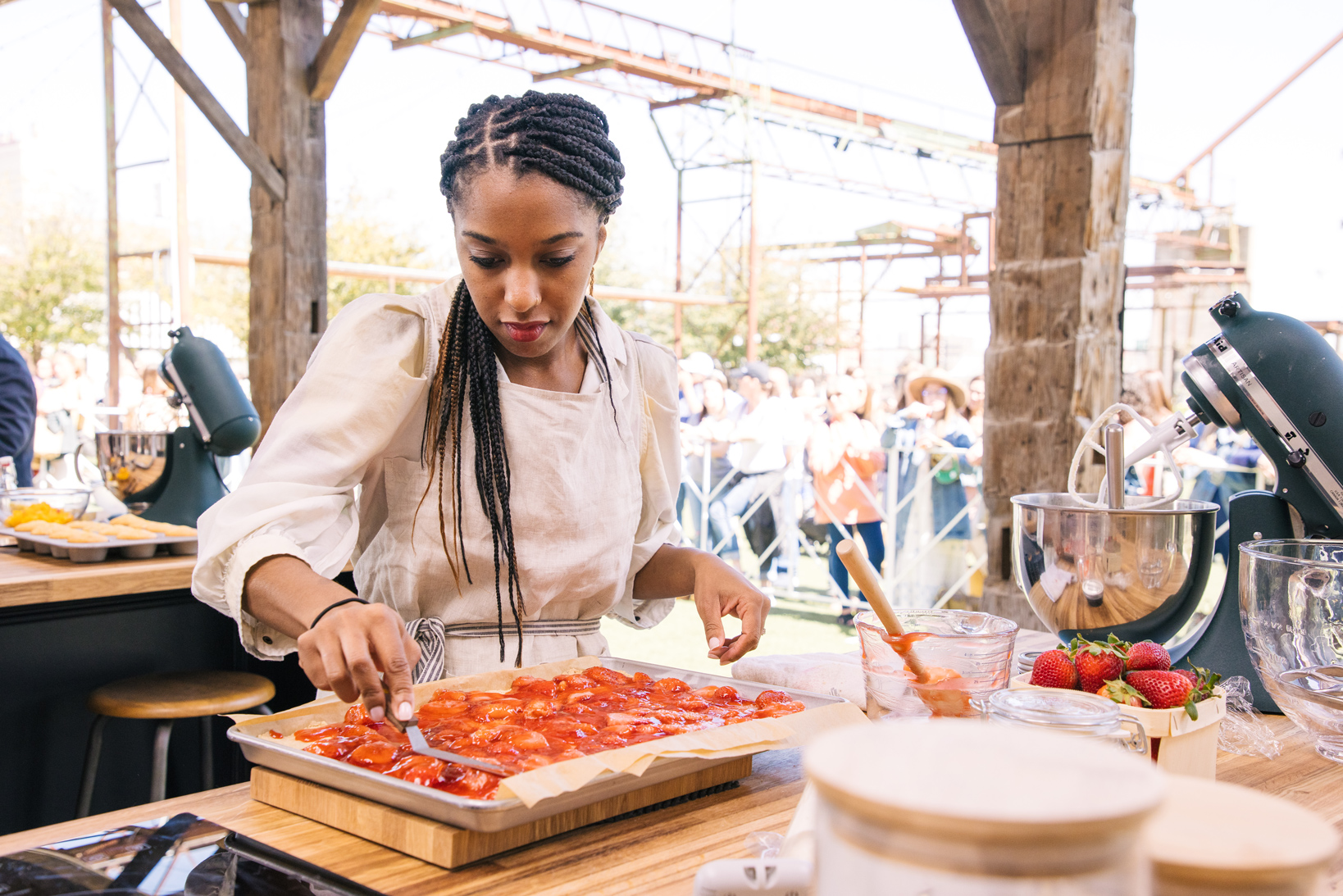 For the nationally recognized baker and mother of a young family, it is in the kneading of bread, the bite of a warm cookie that transports one into remembrance, and the community built through baked goods that her passion continues to flourish upon the rich soil beneath the small, homestead bakery.
"There is nothing better than biting into a chocolate chip cookie and it brings you back to childhood. It's just the excitement of preparing something, whether it is a wedding cake or a pie. You can't be sad eating a slice of cake and so it is fun to make that and cheer people up," Paul said.
"My start was in cakes and I feel like sitting down with a bride and groom and talking about a tiered cake and how they envision it to look, and sometimes you have to build onsite, which is crazy nerve-wracking, but you know, the right aesthetic and stacking it and the piping versus the texture of the buttercream—I feel like design definitely goes a lot into that and I feel like people eat with their eyes first, so if it is beautiful and aesthetically pleasing, they are going to be more excited to cut into it and take a bite," Paul added.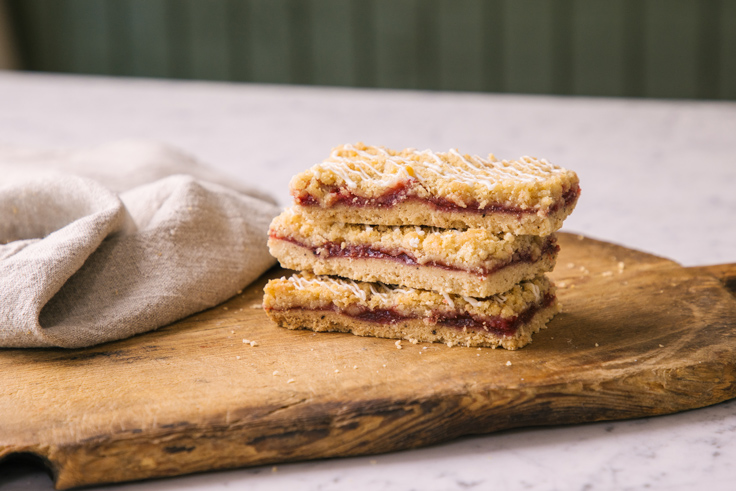 First published in Great Lakes By Design: Bold Graphics, 2022
Text: R.J. Weick
Photography: Courtesy of Magnolia Network