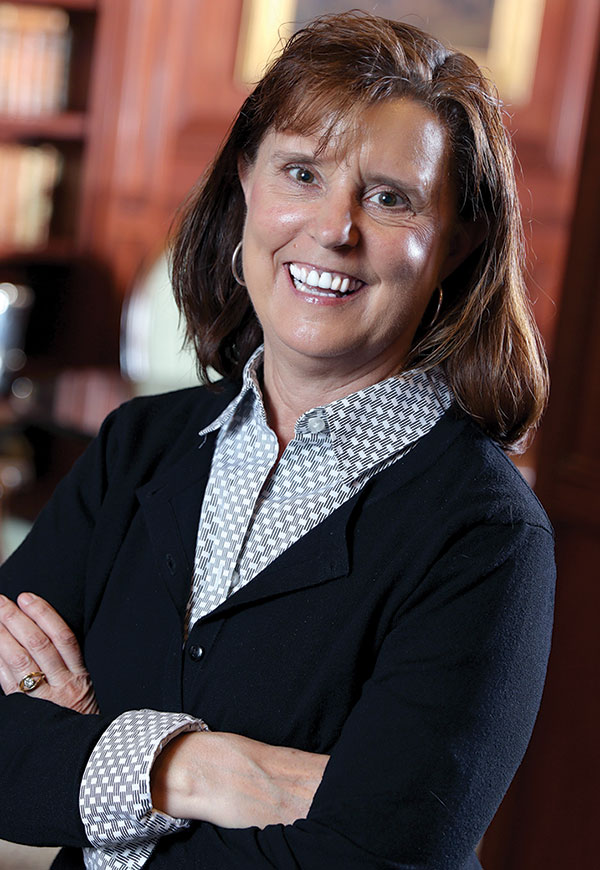 Owner, Principal | inFORM Studio PC
Northville, Michigan | Traverse City, Michigan; Chicago, Illinois
"When I was a little kid, my grandparents owned a saw mill down in Tennessee and I've always been around buildings my whole life," said Gina Van Tine, AIA, LEED AP, principal and owner at Detroit-based inFORM Studio PC. "I just loved it. I thought it was so cool that you could make things and live in them. Then I found the whole drawing aspect and I think that is probably one thing all architects at one point or another in their lives fall in love with."
It was this affinity for drawing and an interest in the built environment that led Van Tine to pursuing a professional career in the architectural field in 1984. She went on to earn a Bachelor of Science in Architecture from Lawrence Technological University in 1989, which was the same year Van Tine became Founding Principal of PDA Architects. During the next decade, Van Tine would go on to receive a Bachelor of Architecture with honors Lawrence at Technological University in 1994, and help establish the Van Tine|Guthrie Studio of Architecture in 2000.
"I never really imagined someday I would be one of the leaders of a firm. I never really thought about it like that. It evolved organically," Van Tine said. "I had met my husband and he always wanted to have his own firm and I thought if we don't work together, we are never going to see each other."
Full text available in our print edition, Great Lakes By Design, Volume 1, Issue 6: Seasonal Ambience available to purchase now or with your subscription.
To learn more about Gina visit her site at inFORM Studio PC
---
---