Gwen Grossman Lighting Design, or GGLD, is Chicago-based, award-winning lighting design firm drawing upon the diverse backgrounds of its team members to deliver innovative solutions for client projects. 
"Our firm is very diversified with backgrounds in theatrical lighting, architecture, interior design, and fine arts, so we bring a lot to the table that has different perspectives," said Gwen Grossmen, IALD Professional, IES, LC, principal and founder of Gwen Grossman Lighting Design. 
While the creative side of lighting design plays a critical role in delivering dynamic and engaging spaces, the GGLD team also spends a significant amount of time working through the technical aspect of lighting after the conceptual phase. Fixture specifications, drawings, illumination and energy calculations, daylight harvesting solutions, cost estimation, control system design and programming, site supervision of fixture aim, and sustainable design strategies are then used to support the more artistic side of the process. 
"It is a beautiful marriage of both of those things. I personally have always been drawn to light on more of the creative side—it can accentuate architecture or art, it can create the ceiling and actually define the space, or it is there for functional purpose. Light is the paintbrush I use in these spaces," Grossman said. 
"Then on the other side, once we have our concepts solidified, there is a whole very technical side to what we do. They definitely go hand-in-hand, and for me it is using both sides of the brain. I really like that," Grossman added.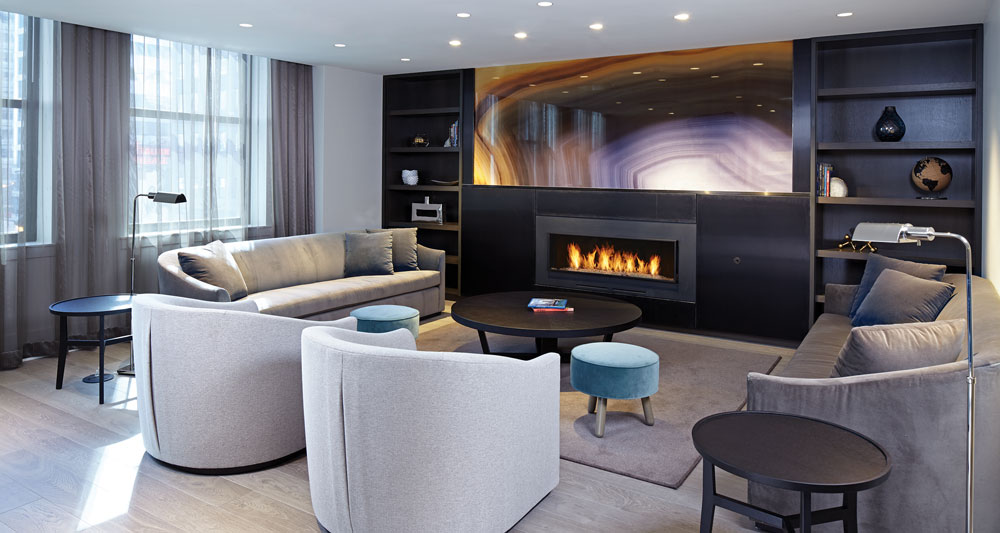 Top Photo: Wilson Sporting Goods Headquarters | Courtesy: Tom Harris
---
Read the full story in print in Great Lakes By Design, Volume 2 Issue 3: Retro-Classic. 
Cover photo courtesy Joseph Jeup Inc.

Start your one or two year subscription here.