One of 17 ethnically diverse women selected to participate in the American Institute of Architects', or AIA's, leadership pilot program called Next to Lead, Ellie Ziaie, Assoc. AIA, LEED AP BD+C, senior associate and architectural designer at BKV Group practicing in the Minneapolis region, has a proven history of leadership throughout her design career.
Ziaie's interest in architecture grew from the realization that at a young age, she exceled at math and sciences and was also drawn to art, fashion, and interior design. Having considered a spectrum of future career choices—including engineering, architecture, and interiors—Ziaie noted where she landed combines those passions, ultimately being the perfect match for her.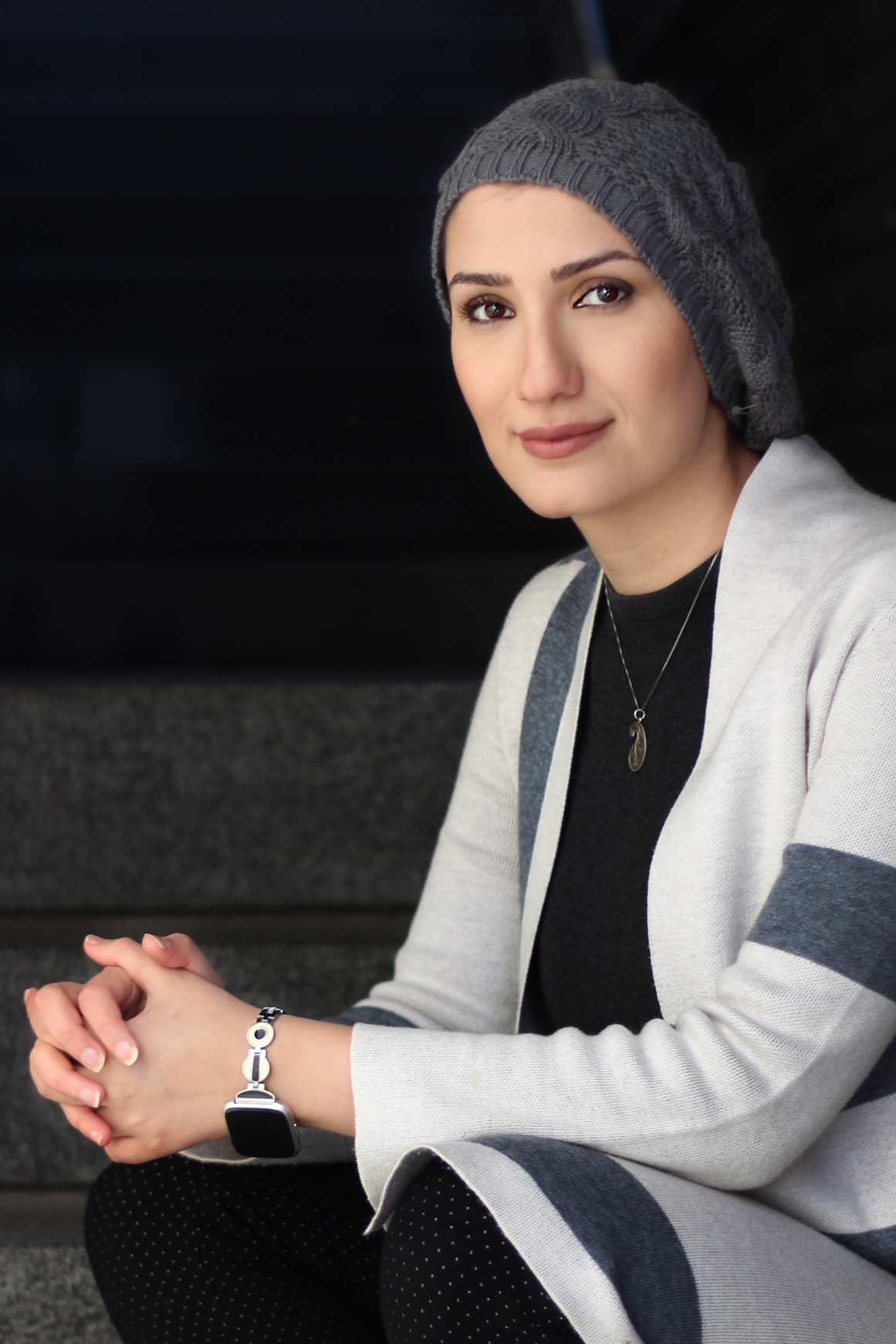 "The more I found out about architecture and the breadth of that work—architects can work on urban and social projects, can zero in on details of buildings, think about materials, and collaborate with city officials, clients, peers, engineers—I just love the variety the work brings forth, and I really enjoy being flexible in the path forward so I can gear it as I master something to move onto the next and continuously work on myself to learn something new," Ziaie said.
"I initially thought that designing was going to be the main channel, but 11 years in, I am enjoying the collaboration, relationships, networking, and leadership aspect more today. We'll see what the future holds, but that is why I chose architecture, because it is very versatile," Ziaie added.
Receiving both her Bachelor of Science in Architecture in 2013 and her Master of Architecture in 2018 from the University of Minnesota, Ziaie started at BKV Group as a student intern in 2011, continuing to work at the firm in varying capacities as she completed coursework. Her practice at the firm focuses on a variety of multi-family projects, urban infill, and historic renovation work, also often engaging with nonprofit and mission-driven organizations, incorporating trauma-informed and sustainable design solutions in her work.
BKV Group is a holistic design firm originally founded as Boarman Architects in 1978, growing from a sole proprietorship to a diverse partnership with more than 200 employees. The firm, which has headquarters in Minneapolis, Minnesota and practice sites in Chicago, Dallas, Washington, D.C., and Hanoi Vietnam, works across the United States leveraging a holistic design platform that includes architecture, interior design, engineering, landscape architecture, and construction administration services.
Throughout her career at BKV Group, Ziaie has been a driving force behind the creation of many internal programs at the firm, such as an intern group, now called the Architectural Designers Group; a formal mentorship program; Design Club, which includes lunch gatherings to discuss varying design topics and conducting group design activities; and BKV Charrettes, a group that focuses their meetings on diving into design concepts and solutions for specific projects. Ziaie is also one of the founders of BKV Workshop, which is BKV Group's pro-bono architecture committee that offers professional design services to people, groups, and projects that often do not have access to design expertise at its normal cost.
"I have been grateful with all the leadership opportunities I have had to start these entities while serving our clients and producing projects," Ziaie said. "Now with being involved in the inaugural class of Next to Lead, I have the opportunity to create change for women on a national scale through AIA, while being able to strengthen one's own communication, partnership, and collaboration skills, as well as providing a deeper understanding of AIA's governance structure."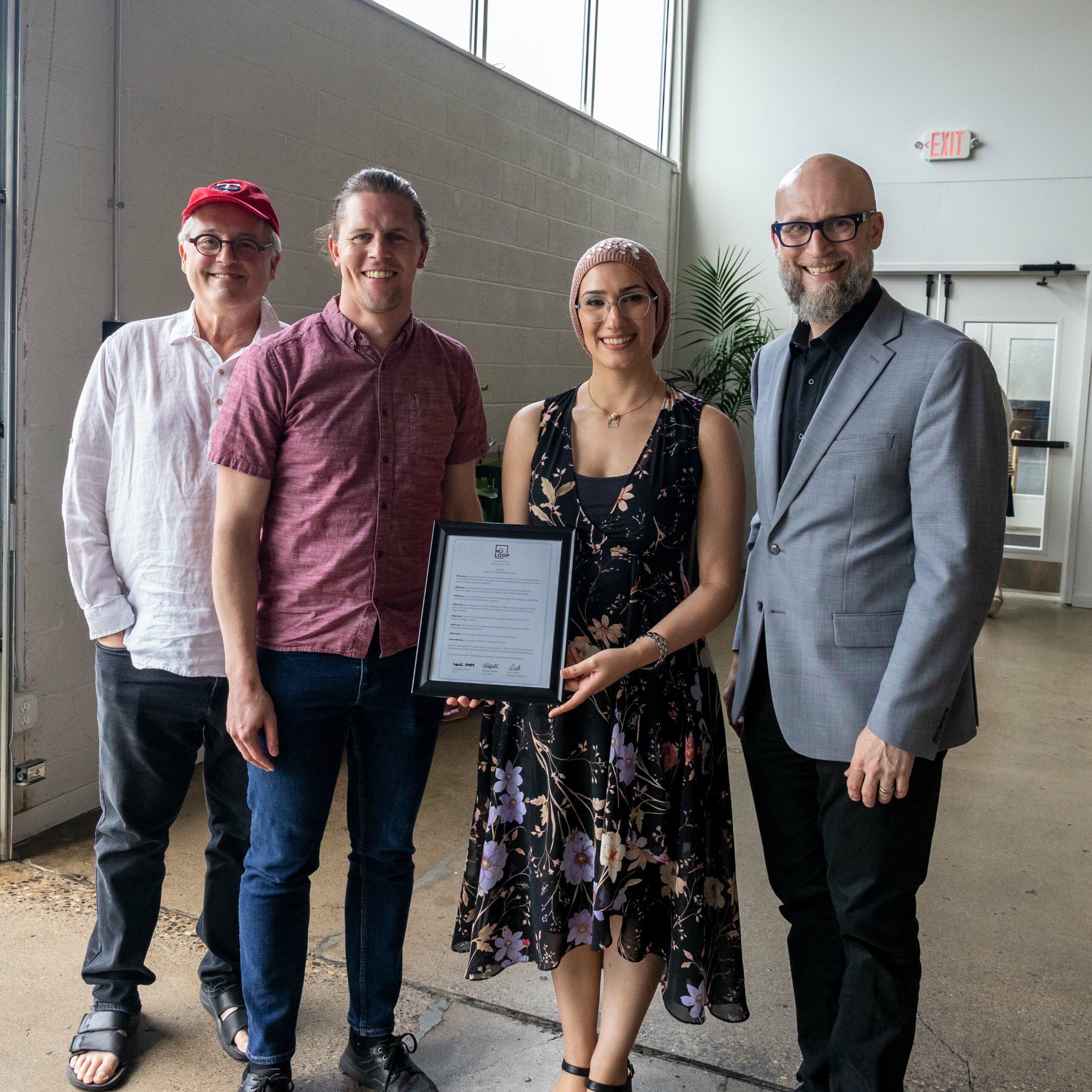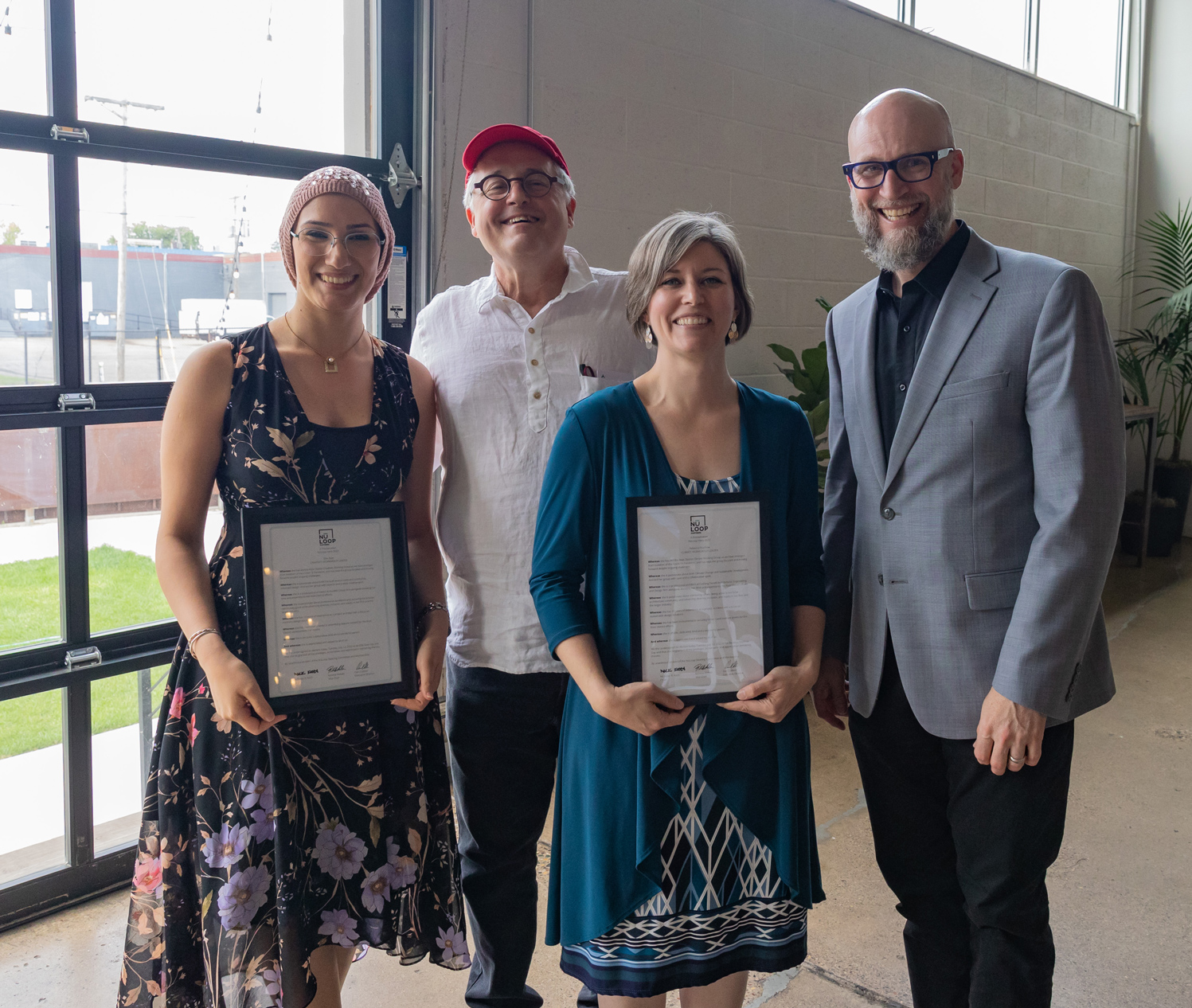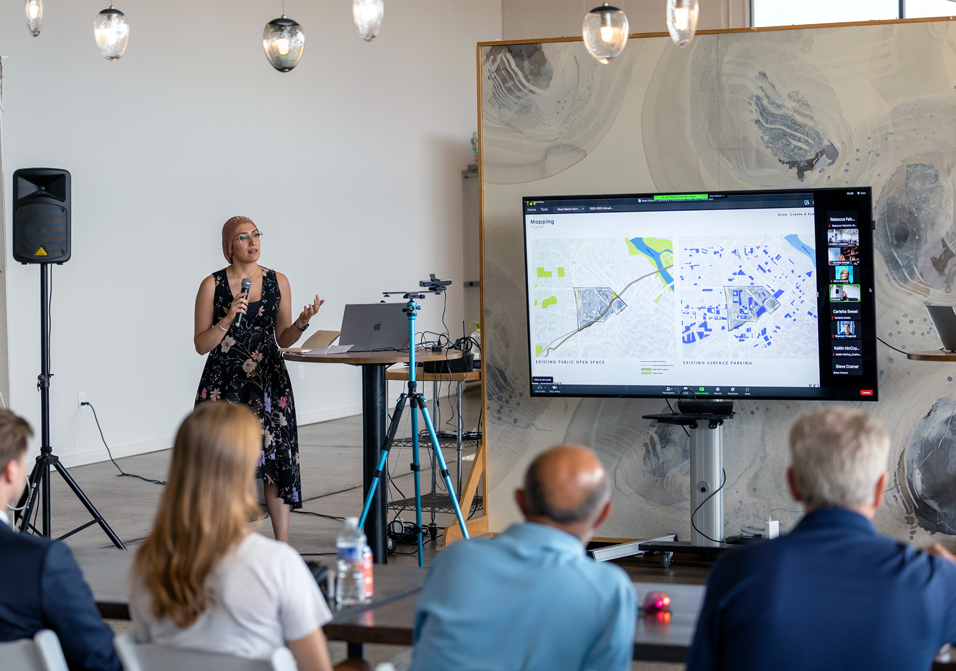 Already a leader in her own right, in the summer of 2021 Ziaie was selected as one of 17 nationally chosen women to participate in AIA's Next to Lead program. The first of its kind, the two-year program is designed to support ethnically diverse women on their path to becoming future leaders of the AIA. While the first year of the program primarily focuses on learning what a leadership role in the AIA entails, the second year includes a collaborative volunteer project at either the local, state, or national level of the AIA.
"One of the best things is getting to know and engaging with 16 other women from all over the United States who are go-getters and leaders in their own communities," Ziaie said.
In addition to networking with the women in Next to Lead, the program also afforded Ziaie the opportunity to attend noteworthy design events. She recalled that early on in Next to Lead, she was given the opportunity to attend an AIA Grassroots and Leadership Conference, which was held virtually at the time due to the pandemic. During the event, one of the past AIA presidents in Minneapolis reached out to Ziaie via chat and said: "I am happy to see you here." Ziaie said she had never met this woman before but was pleased to be recognized as a representative from Minnesota, and they were able to connect more after the conference. To Ziaie, those types of interactions are motivating in discovering her role in the profession.
More recently, Ziaie was also able to attend the AIA Conference on Architecture 2022 in Chicago, an industry event encompassing four days of meaningful learning and thoughtful discussion with keynote speakers and educational seminars. At the event, some of her favorite discussion topics were ones that related to work she is doing at BKV Group, such as conversations about resiliency and sustainability in architecture.
"The other aspect that AIA really highlighted, the first is obviously related to equity and inclusion, but the second one is climate action. I just know we have to head-on deal with it, and we need to make our communities more resilient," Ziaie said. "The pandemic has shown us how the whole world is very connected, and we are still seeing the ramifications of that. I really hope that our generation can figure this out quickly, because we are running out of time."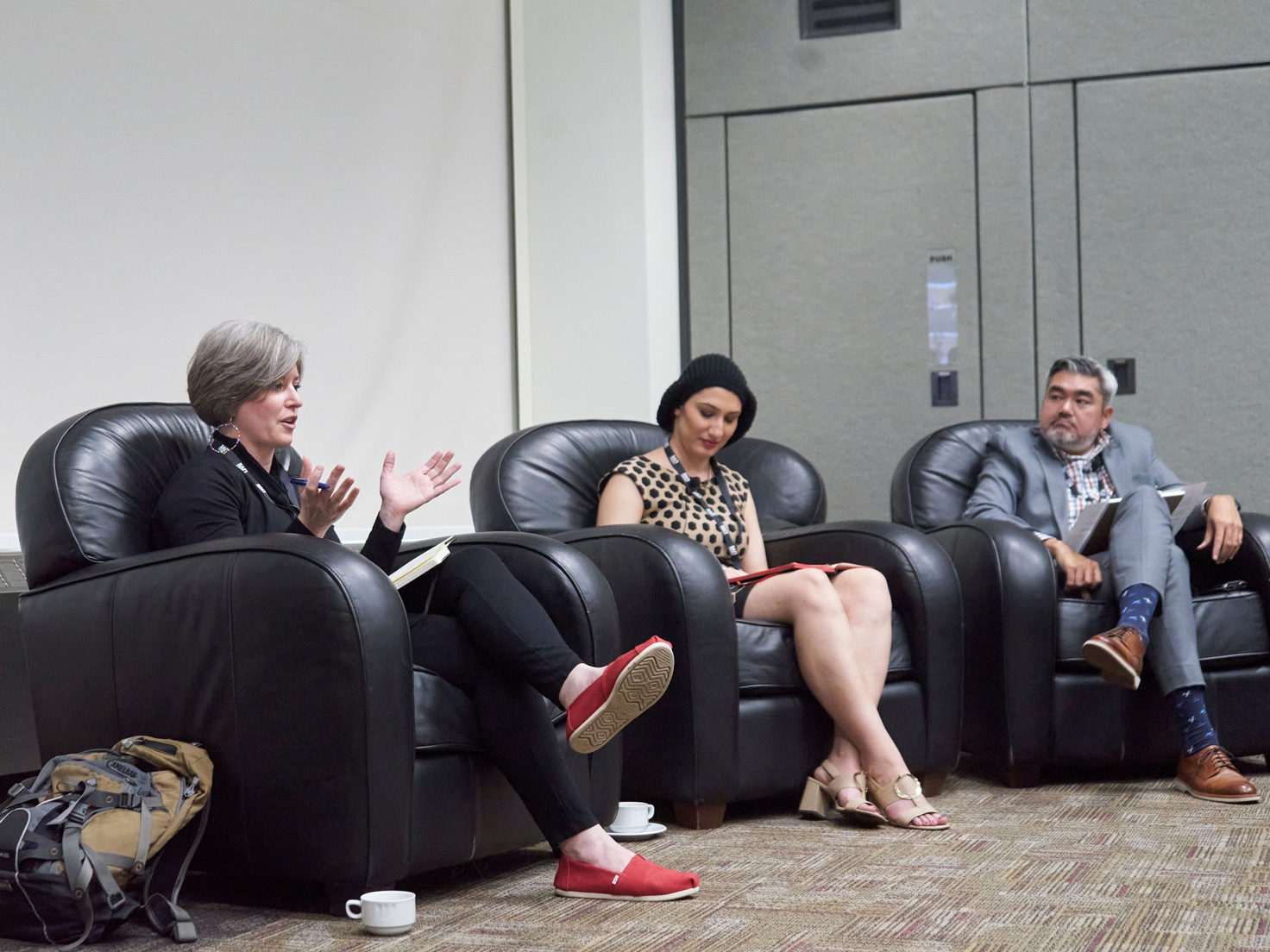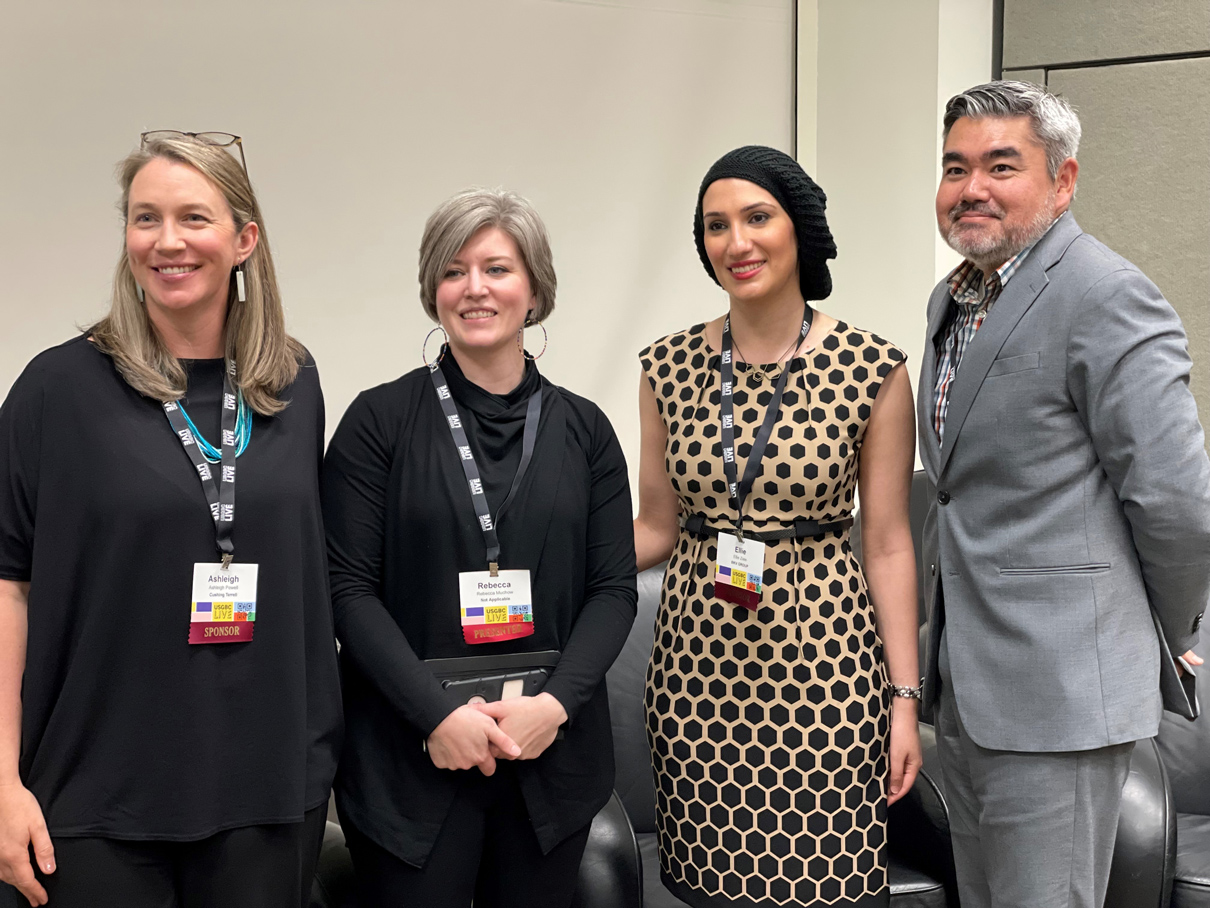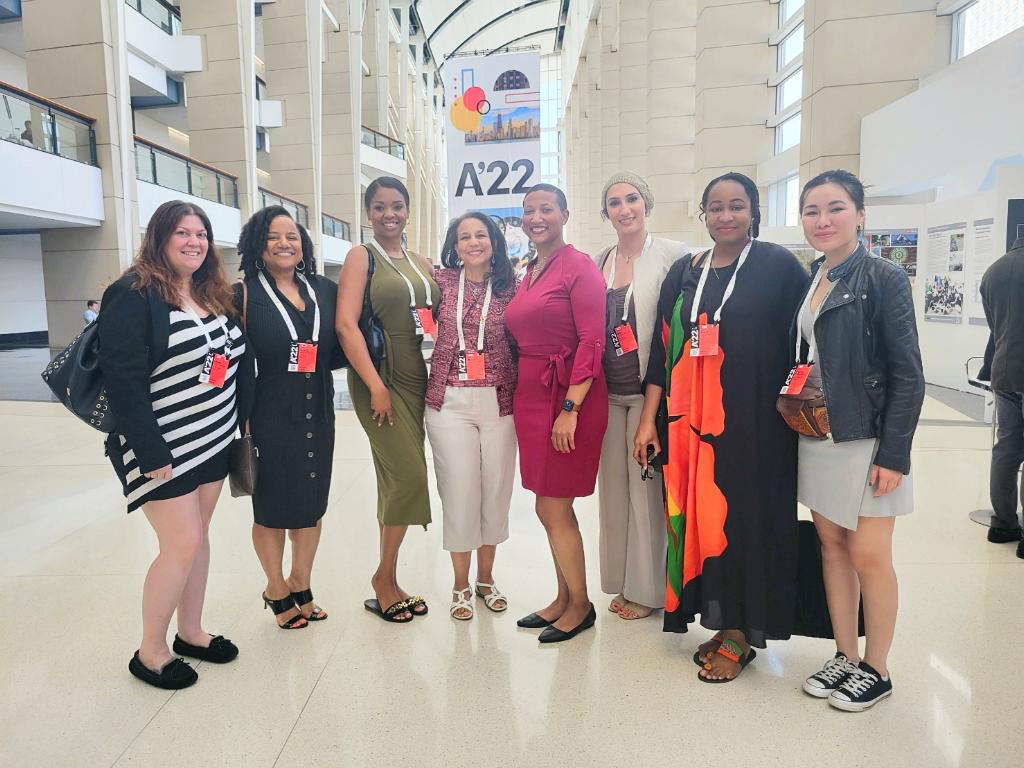 During the conference, Ziaie was also inspired by the announcement that AIA had elected its first-ever Black woman president, Kimberly Dowdell, AIA, NOMAC, LEED AP, who will first serve as vice president of the organization in 2023, then move on to serve as president in 2024.
"Right now, we have our first woman Black president, and I think more folks can see and relate to that, and the unprecedented appointment mirrors the Next to Lead program of bringing to the forefront that everybody is welcome, and everybody has a place in this profession," Ziaie said.
When it comes to the future of architecture, one of the current industry issues Ziaie would like to work toward resolving is figuring out how to provide more pro-bono architecture services to those in need, or those who can't afford the cost of the services—an idea that has been percolating for her for many years, and inspired BKV Workshop. Another issue she is passionate about is the discrepancy between the input and the output of work people must do to become an architect, such as the rigorous schooling and process of getting licensed, for compensation that is not equitable to some other fields.
"Even though I want to figure out how to provide pro-bono design, I also want to figure out how to get more people interested in our field and not lose talent in the future to other industries just because of the paygrade. With that said, I also want to still inspire younger folks to be able to see themselves in this industry and that is something I will need to navigate going forward," Ziaie said.
Equipped with her growing experience at BKV Group and the knowledge gained from AIA's Next to Lead program, Ziaie is well-positioned for a career of leading with integrity while creating a positive impact in the field of architecture.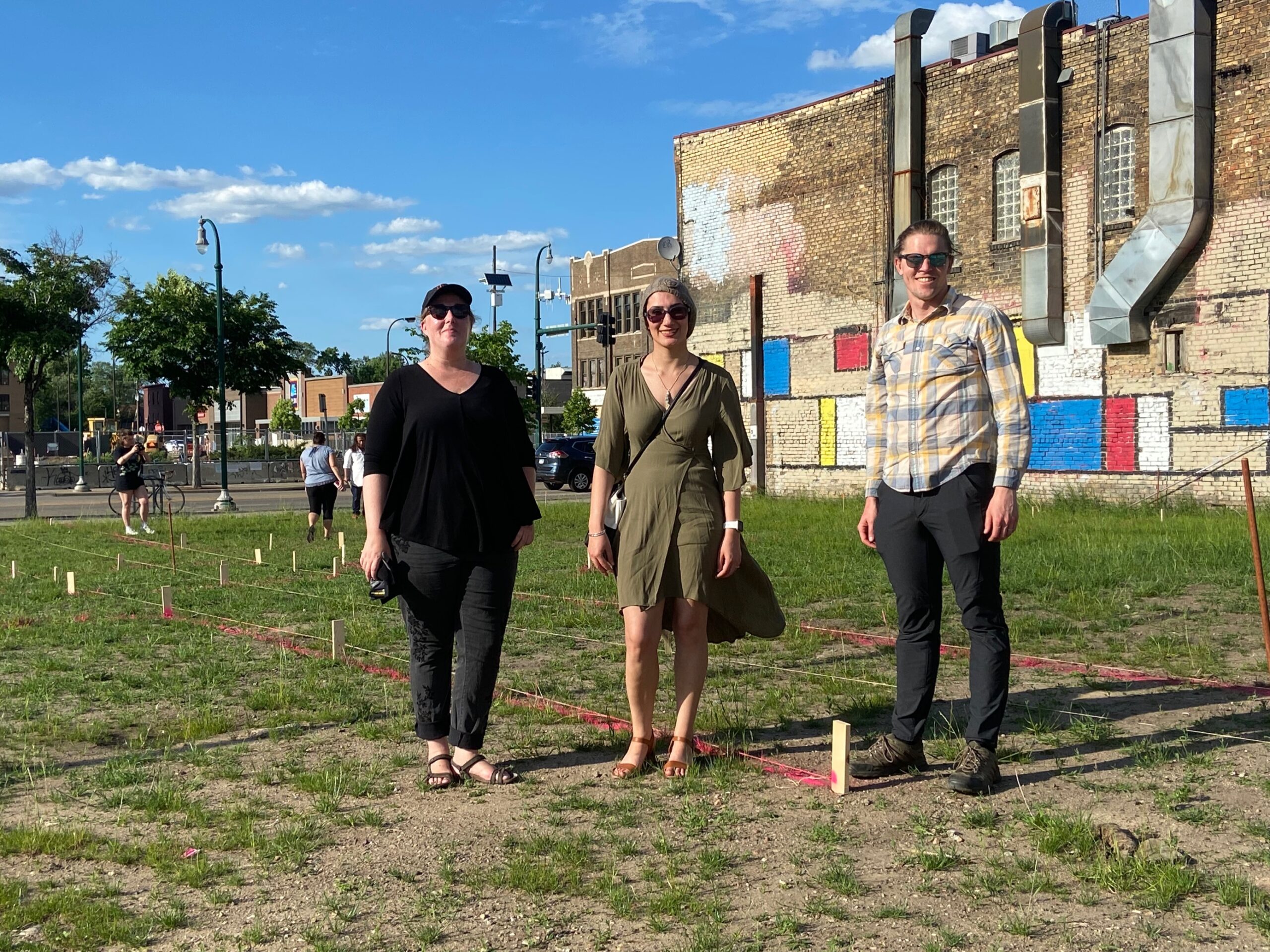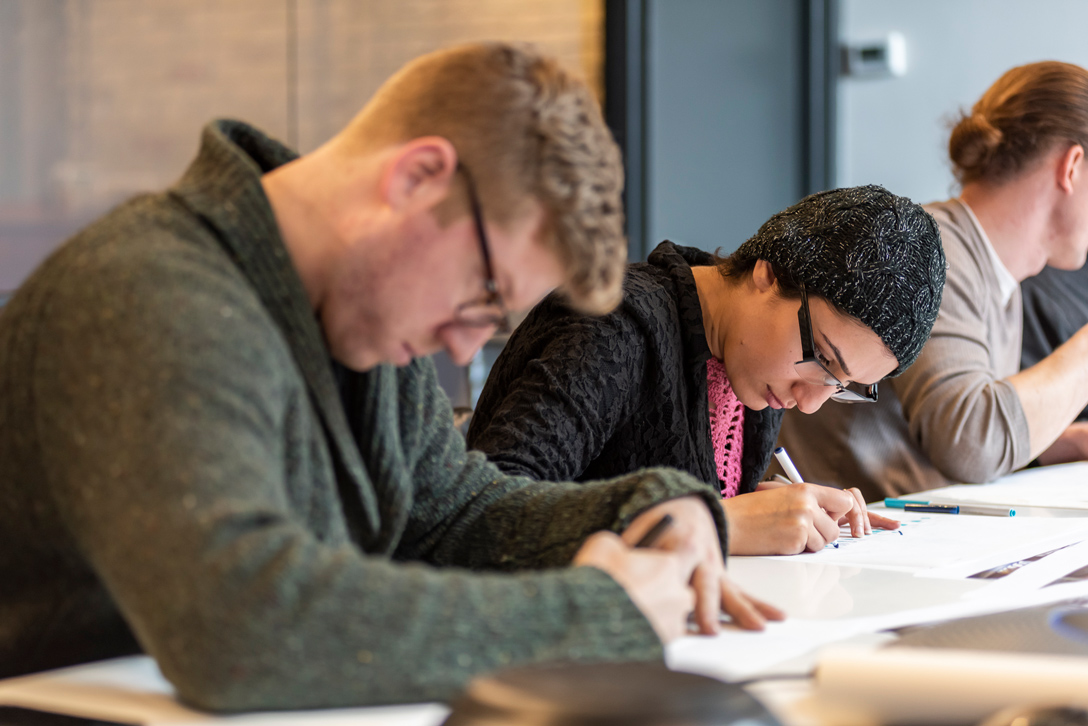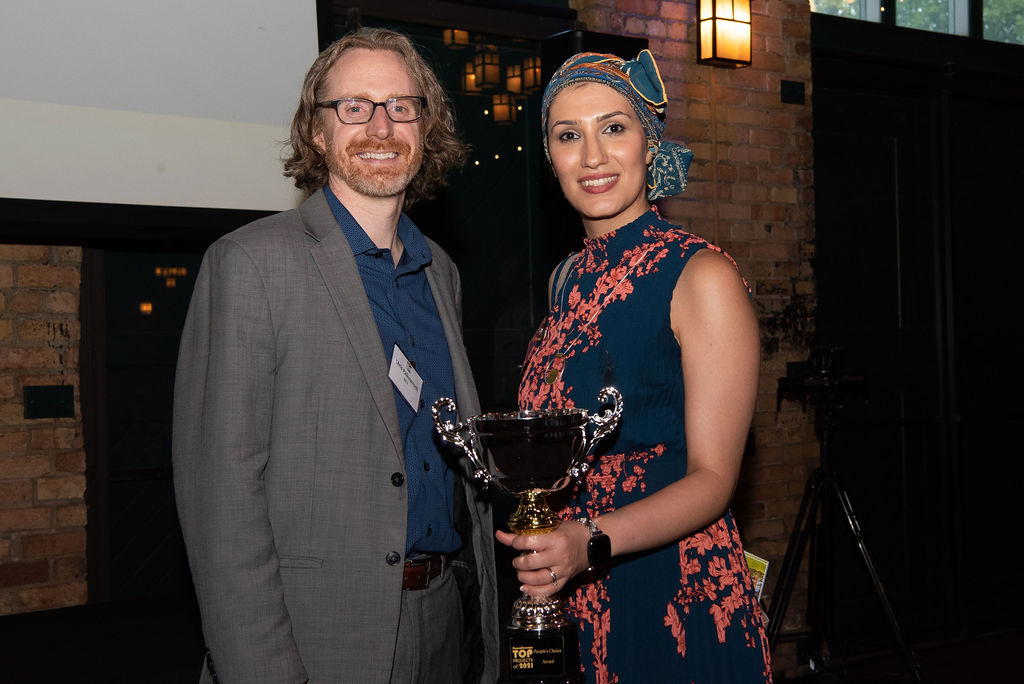 Text: Brenna Buckwald
Photography: BKV Group, Finance & Commerce, Dan Collison, Holly Collison, Provided Courtesy of Ellie Ziaie