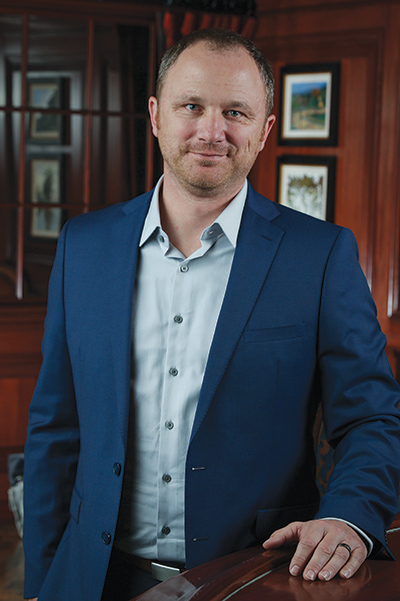 "Design is not a thing you are either doing or not doing; it is just a part of who you are. It is not like a light switch that you can turn on or off: it is an approach to problem-solving, it is an approach to life," said Eric De Witt, AIA, architect and owner of Lucid Architecture in Zeeland, Michigan.
"You are looking at problems as opportunities, or challenges as opportunities, to create something better and it is really about creating better experiences for people—whether that is how you use your phone, and how you get out of bed in the morning, or what you see when you drink your coffee," De Witt added.
The firm is led by De Witt; Dana Grassmid, architect; and Matt Nykerk, designer; and has developed a portfolio of award-winning modern residential homes and commercial projects with purposeful, user-driven spaces. While the firm works in both sectors, in the past 12 months Lucid Architecture has worked almost exclusively—about 95 percent—on residential projects.
De Witt's approach to projects is also built on a philosophy of being client-specific, site-specific, and client-focused, noting the team's architectural ideas are further down the list of priorities. While firmly rooted and focused on modern design, De Witt noted it is more about a way of thinking and an approach to the creative problem solving process rather than the architectural style itself. 
"I think it's pretty cool to be able to create something that is going to live on past the immediate time you worked on that project—and then maybe even more important is the clients. The clients we get to meet through our work and the clients we get to work for are super fun people," De Witt said. "We really enjoy getting to work for them and the time spent with them in getting to know them." 
Full text available in our print edition, Great Lakes By Design, Volume 2, Issue 6: Architectonics available to purchase now or with your subscription.
To learn more about De Witt visit their site, lucidarc.com