"We humans try to alienate beauty from function. We have evolved with beauty around us. Everything we look at is beautiful: a stone is beautiful, a mountain is beautiful, an autumn leaf falling is beautiful, and a flower is beautiful. The flower is the most functional element on the tree," said Jeevak Badve, vice president and director of strategic growth at Sundberg-Ferar Inc. in Walled Lake, Michigan.
"It is function and beauty—you can see it in nature and non-man-made objects—it is always there; so why are we delinking that? Why can't we use it for our benefit?" Badve added.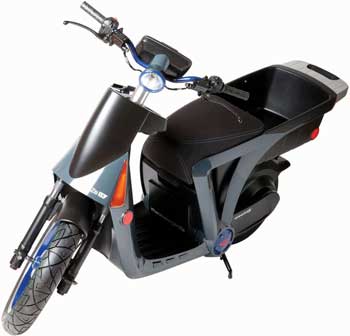 Leveraging this inherent relationship between function and beauty, which Badve noted is an often misunderstood word, to design ordinary products and services that extraordinary experiences is at the core of what drives the multidisciplinary team at Sundberg-Ferar. Established in 1934 by Carl Sundberg and Montgomery Ferar, Sundberg-Ferar has become the second-longest-standing, independent, industrial design studios in the nation.
While the studio has worked with well-known large corporations in product design, Sundberg-Ferar has also designed solutions, experiences, packaging, and services for industries such as finance and healthcare, as well as partnered with entrepreneurs and inventors. From ideation, focus groups, and conceptual iterations, to 3D printing, and prototype development, Sundberg-Ferar has the capability to partner with its clients throughout the entire design process.
As the multidisciplinary team continues a long-held tradition of industrial design—marrying attributes and features of ordinary to extraordinary objects with emotion—Sundberg-Ferar has mastered the art of identifying the right kind of different to help clients navigate competitive markets and deliver meaningful products that enhance lives.
"What makes a product iconic? How can it be most unique and compelling? How can we make it more meaningful and desirable and beautiful to make sure it fits their needs as an emotional animal?" Badve said. "That is what distinguishes us as humans. We think about abstractness, we think about future scenarios, and we think about consequences we are going to face. How does your product help you fulfill that?"
Full text available in our print edition, Great Lakes By Design, Volume 3, Issue 1: Ergonomics start your subscription now to receive delivery to your home or office.
Photography: sundberg-ferar