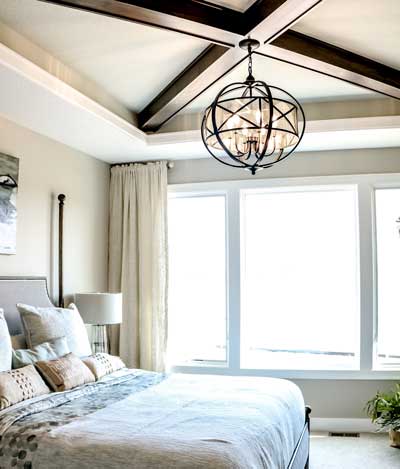 For more than 50 years, the Kendall Lighting Center—a member of the Kendall Group—has supplied communities in northern Indiana and West Michigan with lighting products and fixtures featuring the latest in industry trends and technologies. Recently, the lighting center's first showroom location in Grand Rapids, Michigan was joined by four additional showroom locations to create an expanded source for lighting collections and design inspiration.
The Kendall Group began as Kendall Electric in the early 1970s, later growing to include six divisions—including the Kendall Lighting Center—that position it as a wholesale supplier serving the electrical, lighting, automation, and steam industries, among others. Its stance in industrial variety translates to the Kendall Lighting Center's eclectic, carefully sourced inventory and experienced team of consultants who are familiar with an ever-changing product-scape as new technologies like LED lighting and smart lighting controls become more prevalent, and trends in finish and shape become more varied.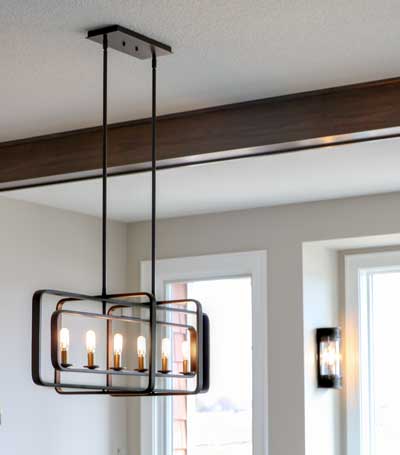 Chesney Boyer, marketing assistant at the Kendall Group in Fort Wayne, Indiana, indicated many of those experts at work behind the Kendall Lighting Center showrooms have longevity in the field providing showrooms with an advantage in the market.
"Our talented team of trained lighting consultants is one of our biggest assets to our showroom division. Without them, we would not be where we are today," Boyer said. "Lighting is complex. It is absolutely crucial that consumers work directly with a lighting professional to ensure all aspects of their lighting project are compatible. Online retailers do not offer the same support, knowledge, and insight as brick and mortar showroom locations."
Each Kendall Lighting Center showroom has access to more than 800 displayed products from about 60 manufacturers such as Kichler Lighting, WAC Lighting Inc., Visual Comfort & Co., and Hudson Valley Lighting. Products range in interior and exterior categories, from wall sconces and landscape lighting, to hanging fixtures and more. Overall, the Kendall Lighting Center holds upwards of 200,000 decorative fixtures in its inventory comprising decorative accents, home furnishing, and smart lighting controls, among other indoor and exterior appliances. The entirety of its catalogue provides a variety of options for design projects of varied scale, with customization and modern design at the forefront of most product styles.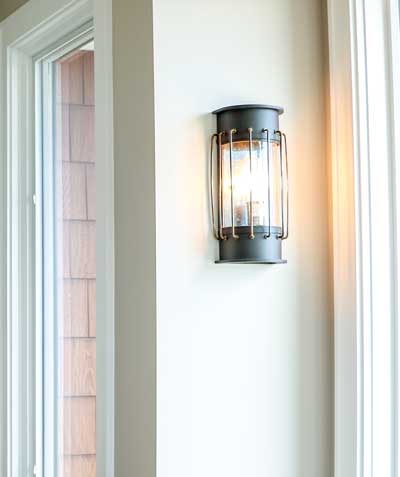 "Nowadays people are really getting custom with the look and feel of their lighting," Boyer said. "The days of having the same repeated collection throughout a home are going away. A new customized look is on the rise in residential design."
Boyer also noted that earthy, robust materials such as reclaimed barn wood, forged iron, leather accents, and concrete are continually seen in many collections, as is the tendency for brass finishes to be matte and lightly tarnished instead of polished. The stylistic range of featured collections provides showrooms with appliance options for projects that vary in scale, scope, and aesthetic needs.
A variety of the center's featured fixtures and accessories have appeared in homes and remodel projects throughout its surrounding communities, often appearing in model homes and parade homes for regional home builders' associations. Now an expanded source for lighting supplies, the Kendall Lighting Center continues to provide interior designers, architects, and local businesses with the latest in lighting technology, knowledge, and style options.
Text: R. Collins | GLBD writer
Photography: Kendall Lighting Center