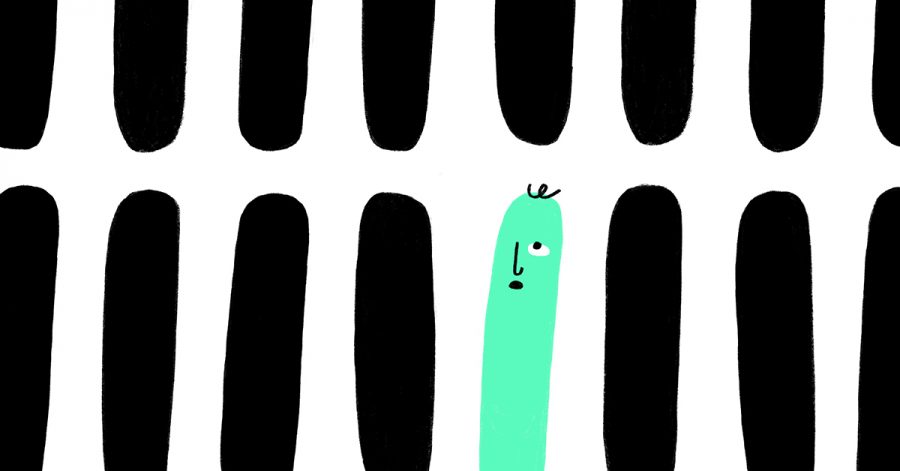 The Detroit area has long been a metropolis of creative endeavors, from art and architecture, to music and culinary pursuits. For six decades, Skidmore Studio has been integral in this development as an illustration-turned-branding-and-design firm that seeks to nurture the region's creative talent, while also employing an empathetic and flexible approach to problem-solving. 
Recently, the firm utilized this process to perform its own visual rebranding in tandem with its 60th anniversary, replacing largely introspective brand elements with outgoing designs. "Its new visual personality focuses on clarity and flexibility, with new, minimal typography replacing the classic Skidmore Studio logo, which was comprised by the letter "S," for Skidmore, and an intersecting pencil."  In addition, the studio's new website features pops of color and gifs of product branding examples, animating projects for visitors and catering to the firm's specialization in the food and entertainment industries.
"The Skidmore visual identity really is logotype and it is arranged in different ways depending on usage," said Drew Patrick, owner and president of Skidmore Studio. 
"We wanted to minimalize the Skidmore brand, whereas before our brand was more front-and-center; but the intent of the rebrand was really to dial back the Skidmore brand and use it more as a framework for our clients and our clients' brands. … A thing good designers can do with few elements is make it extraordinary," Patrick added.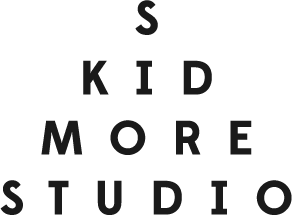 Skidmore Studio's flexible new identity reflects its affinity for adapting with market, trend, and technological advancement. The studio did not begin as a branding and design firm specializing in food and fun, but in fact was established during a peak of the Motor City's automotive production era as an automotive illustrator, servicing clients like the General Motors Company, Ford Motor Company, and Chrysler. 
As the illustration and design landscape changed, however, the firm transitioned from illustrator to design firm in the 1970s, enveloping the fresh concept of digital design and a new era of branding. Since then, the studio has also shifted from servicing agencies to bringing strategy entirely in-house and now, it has focused on new prospects in the entertainment and food industries, some past and present clients comprising familiar names like the Universal Orlando Resort, Detroit's Eastern Market Corporation, and Pabst Brewing Company. Despite its many iterations, the Skidmore Studio team remains steadfast in founder Leo Skidmore's original goals for the firm.
"Through all of that there have been some things that have remained consistent, which I like to highlight," Patrick said. "Skidmore was established in 1959 by Leo Skidmore to be the premier place where creative talent in the city of Detroit could thrive, and we carry that through today and through all of our iterations. Our real purpose is to provide that environment and the client work that will allow the top creative talent here to do their best work and live their best lives."
Though its reach in 60 years has grown to be cross-continental, Skidmore Studio continues to relish in projects that are close to home. Last month, it helped produce the visual identity for the newly-named Aretha Franklin Ampitheatre—previously Chene Park—in Detroit's Rivertown Warehouse District. The venue was also honored with a 25-year award for sustaining excellence in design by the Detroit chapter of the American Institute of Architects, and its new signage and logo reflects its history as a world-renowned destination of Motown's creative prestige. 
"You can go anywhere in the world and people will know Motown. For us to play a small part in something connected to that was something special," Patrick said. "Even though it's a small project as far as scale and scope, just creating visual identity, often times you're doing a lot more than that. It was really meaningful work for us and the community. I think any time we can touch something that has a community impact we're particularly excited about that."
The future holds a variety of exciting new developments for Skidmore Studio, from deepening its roots in the food and entertainment industries to entering new ones, regionally and globally. The studio was honored with an award for 50 companies to watch by Michigan Celebrates Small Businesses in tandem with its 60th anniversary, and has also welcomed an additional three employees. Regardless of additional changes to come, Patrick knows that the studio and its dynamic team of Detroit creatives will be ready for the challenge.
Text: R. Collins | GLBD writer
Photography: Skidmore Studio