Photography has been an important tool in documenting the human experience since early experiments in the heliograph and daguerreotype captivated both innovator and subject alike nearly two centuries ago. It is an art and practice in visual communication; both objective and subjective in recording the cultural, social, and natural world.
It is a craft that is arguably one of the most significant inventions since the printing press, with genres and artistic styles that run the gamut from objective photo-journalism and montage portraiture to abstract landscapes and naturalistic architecture.
Great Lakes By Design Magazine spoke with some of the photographers in the region to learn more about their work, inspiration, and design process.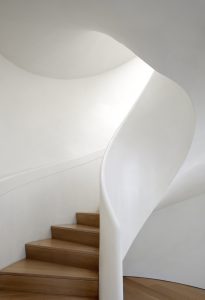 Native of the greater Chicago neighborhood network, Tony Soluri is a Chicago-based photographer specializing in architectural, interior, and hospitality work. Since graduating with his BFA from Columbia College Chicago in 1975, Soluri has developed an impressive portfolio of photography that has been driven by a dedication to the craft, passion for the camera, and an affinity for experimenting with light and emotion.
Great Lakes By Design: Tell me a little more about the work that you do.
Soluri: My photography encompasses work primarily for shelter magazines, interior designers, architects, and hotel-resorts. About 75 percent of the work I do now is residential, 20 percent is commercial—restaurants, offices, and the like—and five percent is hotel-resort. Those numbers have changed pretty radically over the years. Prior to 9/11, my hotel-resort work was at about 40 percent, residential around 40 percent, and ad work-roomset photography was around 20 percent.
Shooting high-end homes for top tier architects and interior designers can be challenging, but capturing the essence of what they have created and doing justice to it is very rewarding. I work closely with my client to understand what their concept is and then find the right angles, light, and styling to showcase their work in the best possible way.
What led you to pursue photography? What do you love about it?
Soluri: I grew up with a great interest in art of all kind and my family encouraged it. My mother guided me to draw and paint a lot as a teen and my father was a cabinet-maker. I also had family who were painters, illustrators, and photographers.
When it came time for college, I decided to study architecture as I also loved mathematics and playing with form and shape. An instructor wanted us to buy a camera to document and photograph some of the great Chicago architecture; I immediately became addicted to photography, but not architectural photography.
I enjoyed shooting street scenes and people; primarily in black and white. I transferred schools and changed my major to photography. It took many years and some serendipitous situations to bring me back to architectural photography.
What are some of the things you have to consider when shooting architecture or different spaces?
Soluri: Light is a big thing with me. It creates the mood and shapes the space. I'm very conscious as soon as I walk into a place how the light reacts within it and on it. I try to time my photos to capture the best light. If needed, I will work with my lights to create the mood.
One of the hardest things for people to understand is that what you see, or think you see, doesn't always interpret through the camera. My job is to make the camera shoot what the mind sees or wants to see.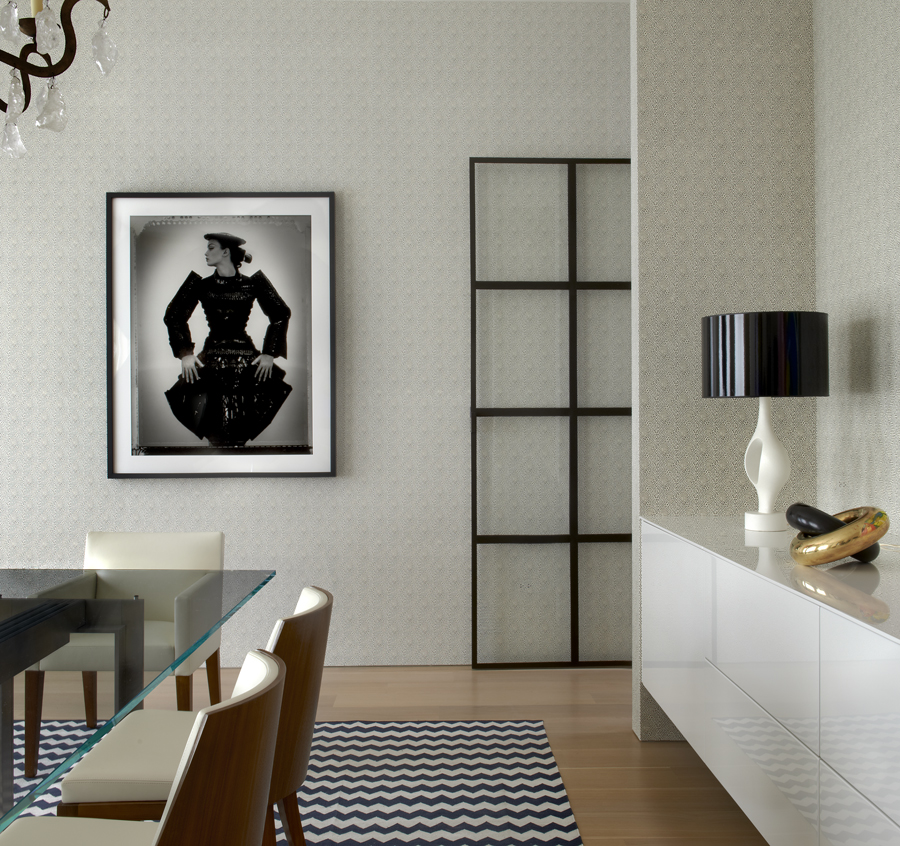 What has been one of your favorite architectural or spatial projects to shoot?
Soluri: Many years back on one of my first jobs, I photographed a Glass House for Architectural Digest designed by Ralph Rapson in Wisconsin. It sat up on a small hill and was in the middle of nowhere. Rapson told us where he hid the key, told my assistant and I to stay in the house, and that he had put some beer in the refrigerator.
We arrived at dusk during a big storm and thought we were doomed on the shoot. Within a few minutes, the storm broke and we had the most incredible skies. We grabbed cameras quickly and began to shoot. The following morning we arose before sunrise and there was a ground fog that floated the glass home. We never pulled out our lighting and every shot just created itself.
How do you see design in your work with photography? What does it mean to you?
Soluri: I try to work with design in every aspect of life. From prepping meals and dressing to how things are set on my desk and listening to music; design plays an integral part. You can find it everywhere when you look for it and make it happen.
A fantastic photo instructor I had in college, Charles Traub, had us read Siddhartha as one of our first photo assignments. It was mind-opening to me: searching for and finding the spirit in everything is what design is all about.
Text: R. Collins, Tyler Fleser, R.J. Weick