Earlier this month, Novità Communications, a New York-based media relations firm whose clients include the American Society of Interior Designers, the Architecture & Design Film Festival, and NeoCon, hosted a panel discussion called Diversity in Design: The Time For Change Is Now through its #DesignStandsTogether platform to address diversity issues within the architecture and design industry.  
Led by panel moderator Joseph Cephas, senior vice president of Novità Communications, the panel discussed the role of design in social justice solutions as well the lack of diversity in the industry. Panelists for Diversity in Design included Angelita Scott, Ph.D., Allied ASID, IDEC, and assistant professor at Georgia Southern University; Maya Bird-Murphy, Associate AIA, LEED Green Associate, SEED, and founder Chicago Mobile Makers; and Ronnie Belizaire, IIDA, and corporate real estate manager at Daimler.
The panel, which took place on June 5, 2020, began as Cephas described his own experiences as often being the only Black professional at industry events sometimes featuring thousands of attendees, and how the idea for the discussion itself arose during a peaceful march through Brooklyn where he witnessed a variety of different groups of people coming together in solidarity. The panelists also sought to clearly define challenges Black Americans face both in society and in the architecture and design industries—Cephas noted out of a total population of 13 percent, there are only three percent of Black licensed architects, women comprising about 0.2 percent—as well as constructive paths to address those. 
Belizaire noted besides community focus groups in the design planning process and programmatic discussions, nurturing youth creativity can lead to inclusive outcomes in the future, as can assessing professional mission statements to see if they truly are reflective of the "unique problem of diversity for Black people in the industry."
"The most important thing is, you've got to get past the discomfort and just realize that we're human just like you, and all we want to know is that you hear us and that you have determined that you are going to start an action plan on your own," Belizaire said. 
Besides agreeing on the importance of accurate population representation, Angelita Scott also said how nurturing a diverse workforce has inherent, immediate, and long-term investment returns.
"When companies have a more diverse workforce, and leaders, they actually do make more money. The return on investment is greater because you have a diversity in thought and perspective that can help you solve harder problems," Scott said.
Though Black professionals in the design sphere—and in each other industry—are seeing increased solidarity, the panelists noted work must be done from the ground up and then integrated into the foundational values and procedures of a business and its surrounding industry to succeed. 
"The plan is the most important part," Bird-Murphy said. "Solidarity is great, but there needs to be actual action within the company."
The panel discussion also featured an interactive Q&A session with the audience. The full panel recording can be found here.
PANELIST BIOS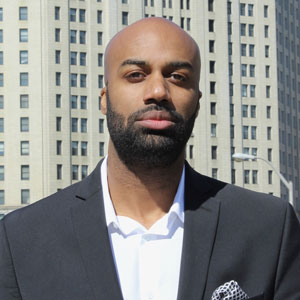 Joseph Cephas | Senior Vice President at Novità Communications
A seasoned public relations, marketing, and branding leader, Joseph Cephas serves as the Senior Vice President at Novità, which is an award-winning New York-based integrated marketing and communications agency. Previously, Cephas served as Vice President, Communications & Brand Experience for ASID, where he developed and implemented integrated strategic communications plans. Cephas holds a Master's and Bachelor's degree in Communications & Media Studies from Edinboro University of Pennsylvania.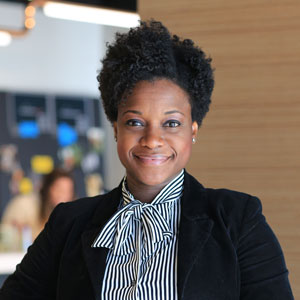 Ronnie Belizaire, IIDA | Corporate Real Estate Manager at Daimler
Experienced in project management and in design, with more than five million square-feet of architectural, interior, and industrial space managed and delivered during her 13-year career, Ronnie Belizaire brings both business acumen and design expertise to Daimler as Corporate Real Estate Manager. Belizaire is an IIDA volunteer and previously served as IIDA Georgia Chapter President from 2013-2014, as well as IIDA Foundation Chair from 2017-2019.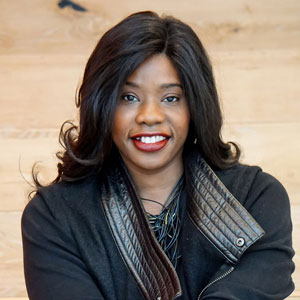 Angelita Scott, Ph.D., Allied ASID, IDEC |Assistant Professor at Georgia Southern University 
Dr. Angelita Scott, Ph.D., has worked in the interior design profession as a practitioner, educator, and research for roughly two decades. As an Assistant Professor at Georgia Southern University, Scott focuses on residential design, human-centered design, and sustainability, among others, within the interior design program at the academic institution. Scott's research is salutogenic in approach, and focuses on mental health—stress reduction—and occupant satisfaction. She has a bachelors, masters, and doctoral degree in interior design with an emphasis on evidence-based design from the University of Minnesota and has been named to the WELL community advisory in 2020. She is also an inaugural ASID Ones To Watch Award Winner and Scholar.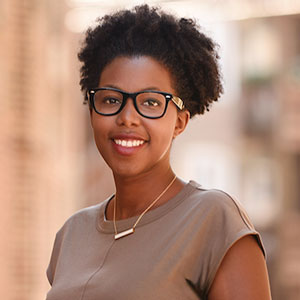 Maya Bird-Murphy, Associate AIA, LEED Green Associate, SEED |Founder of Chicago Mobile Makers
An architectural designer, educator, and maker hailing from Oak Park, Illinois, Maya Bird-Murphy is the Founder and Executive Director of Chicago Mobile Makers. The award-winning nonprofit organization brings design-focused skill-building workshops to underrepresented communities, and has a mission to engage and empower youth, while also advocating for social, economic, gender, and racial diversity in the broader design fields. 
Text: R. Collins | GLBD writer
Photography: Courtesy Novita Communications