Design Within Reach Inc., a furniture and furnishings resource and manufacturer, announced on April 15, 2022 its first Michigan location with the opening of a new studio in Grand Rapids, Michigan. While its first brick-and-mortar presence in the state, the roughly 4,440-square-foot space is now the brand's 35th location within a national footprint.
Design Within Reach is a source of modern design solutions for residential and retail customers through retail studios in North America. The company was originally founded in 1998 by Rob Forbes, after he gained an appreciation for clean, simple designs for the home while living in London. Upon moving to the United States, he realized that those classics weren't as prevalent or accessible and as a result, Design Within Reach was born to create an avenue for people to access authentic modern designs for the home from its headquarters in Stamford, Connecticut. Design Within Reach, or DWR, has since developed a network of locations across the country and international borders, and is considered part of the MillerKnoll portfolio of brands. The latter of which was formed when Herman Miller acquired Knoll Inc. in July 2021 and announced the new name and operating model as the company seeks to transform industry and redefine modern design.
"With a longstanding history in Michigan and close ties to this vibrant design community, we're excited to open our newest DWR studio in Grand Rapids," said Andi Owen, chief executive officer of MillerKnoll, in the press release. "A short drive from our corporate headquarters, this new studio strengthens our retail presence in the area and provides a dynamic way for our customers and employees to experience authentic modern design from our collective of brands."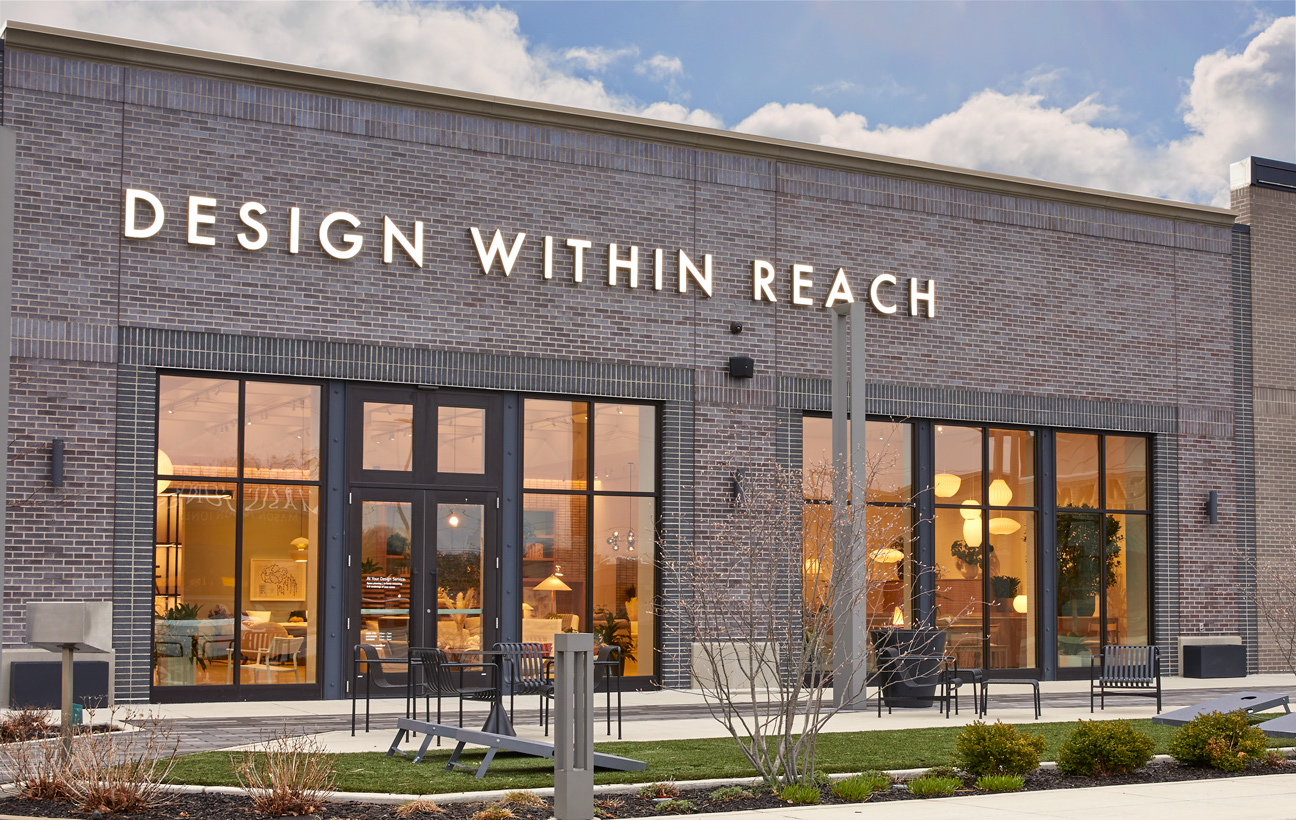 DWR's Grand Rapids location diverges from the traditional showroom model with a display curated to highlight varying styles of modern design in a softer, warmer expression of the form. Customers will be able to walk through the new studio space and envision how different pieces—furniture, artwork, lighting, rugs, accessories and more—can help shape their personal spaces, viewing unique offerings that range in style from Coastal Modern and Nordic Minimalism to Postmodern, to name a few.
Some of the iconic classics offered in the new studio comprise the Saarinen assortment by Knoll, Pacha chairs by Pierre Paulin, and the 1970's-inspired collection by Australian designer Sarah Ellison—woven throughout the space in a layered presentation that explores the aesthetic diversity, details, and textures reflective of a home. Different statement features of the space, such as the hearth-inspired brickwork or the sunken living-room-style consultation area, are designed to evoke the feeling of one's own living quarters, both aesthetically and experientially.
Debbie Propst, president of Global Retail at MillerKnoll, noted the brand is always exploring opportunities to evolve and elevate its offerings.
"We believe good design solves problems, and our Grand Rapids studio will provide an intimate, approachable, and personal experience for our customers in the region," Propst stated in the press release.
MillerKnoll's collective of brands not only features DWR, but also well-known names like Herman Miller and Knoll, Colebrook Bosson Saunders, DatesWeiser, Edelman Leather, Fully, Geiger, HAY, Holly Hunt, KnollTextiles, Maars Living Walls, Maharam, Muuto, nautone, and Spinneybeck|FilzFelt.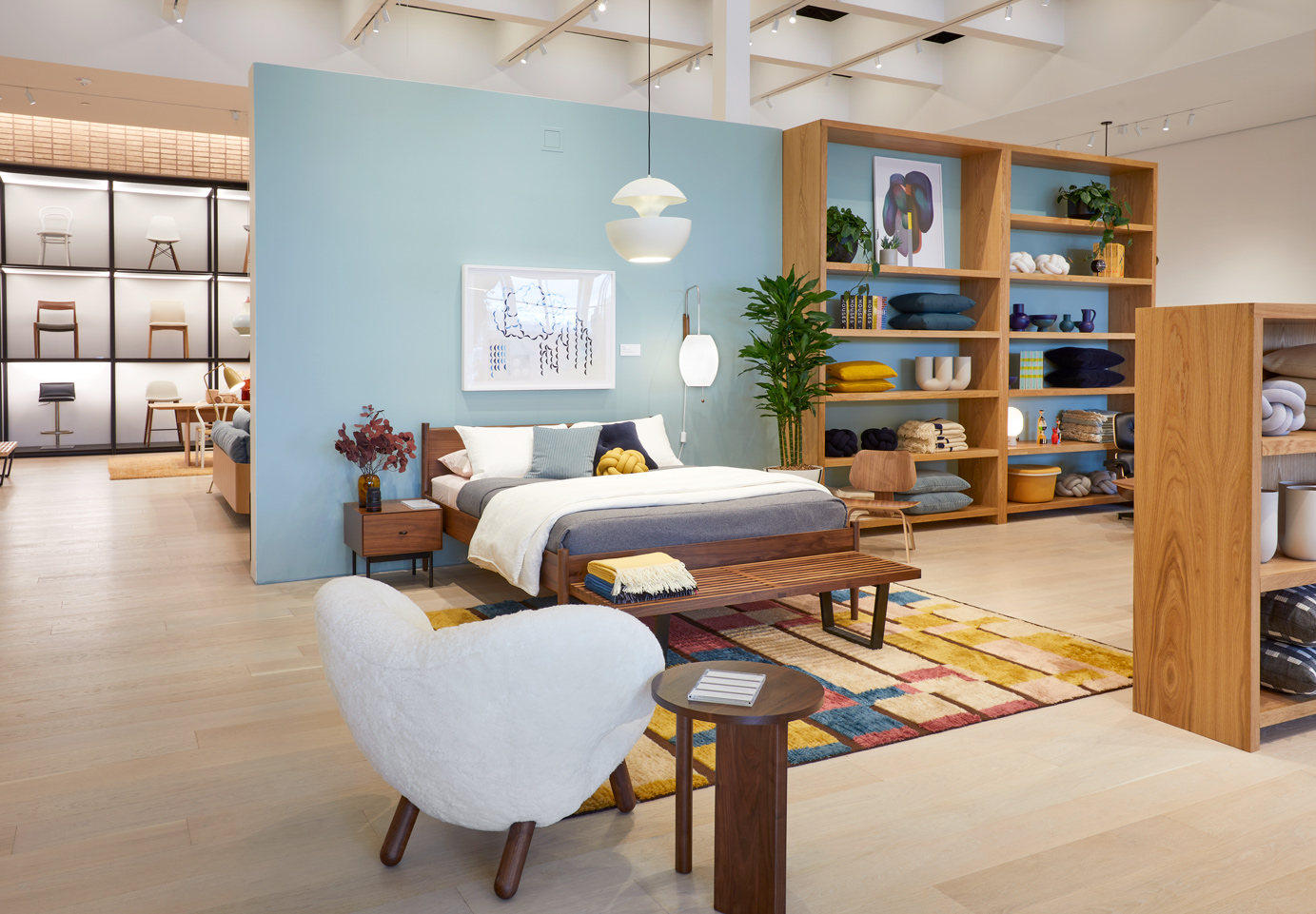 Text: Brenna Buckwald
Photography: DWR, MillerKnoll