In April 2022, Motawi Tileworks welcomed the spring season with their 4-by-4-inch art tile known as 4×4 Flower Buds, which in a design inspired by an early 1900s art nouveau tile by H. & R. Johnson, Ltd., embraces the delicate nature of a flower. Defined by its ornamental style of art, Art Nouveau rose in popularity throughout Europe and the United States in the late 19th and early 20th centuries, inspiring creatives in architecture, glasswork, posters, illustration, and jewelry, among other fields.
Flower Buds is available in five different colorways with some featuring the airy pastels of the warmer season, while others present contrast in brighter tones: Grey Blue, Indigo, Pink, Red, and Yellow. Like much of Motawi Tileworks' products, Flower Buds is suitable for installation or for display as a single art piece in frames or easels, featuring notches integrated into the tile as a hanging solution.
"I am inspired by designs from historical movements like Art Nouveau and Arts and Crafts, and florals are a particular favorite of mine," said Nawal Motawi, owner and artistic director of Motawi Tileworks. "The Flower Buds image was a charming one to recreate just in time for the spring season."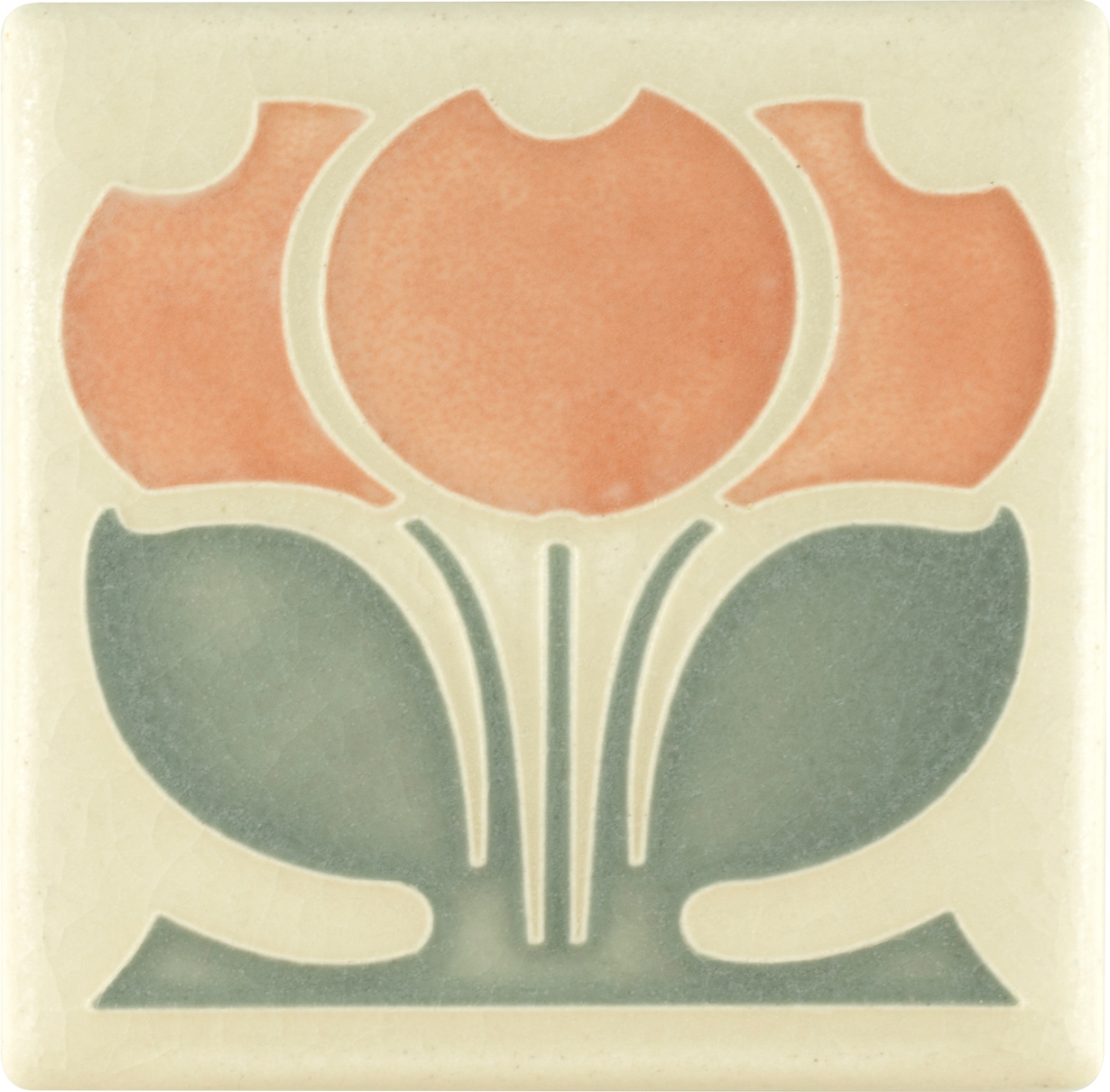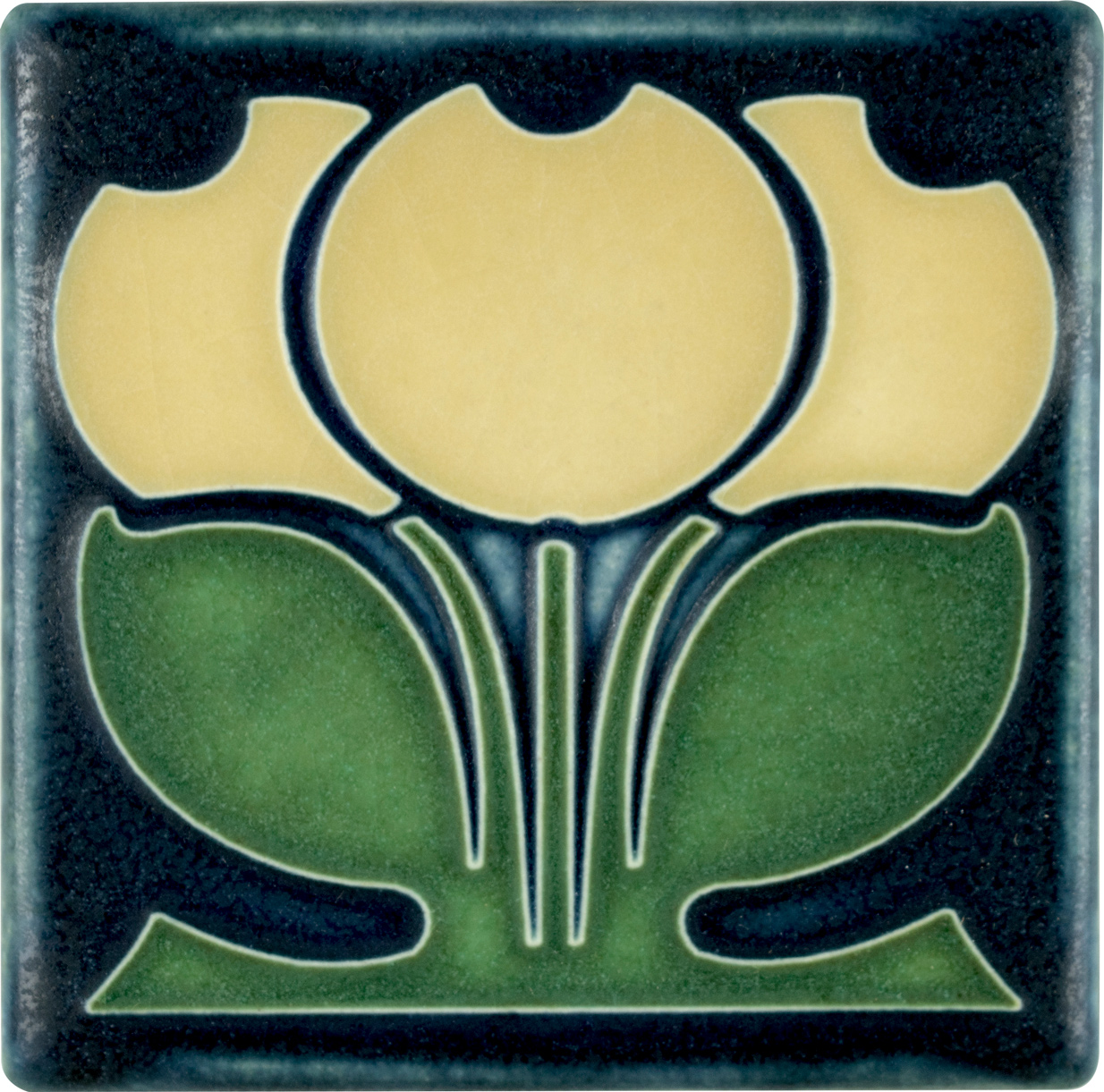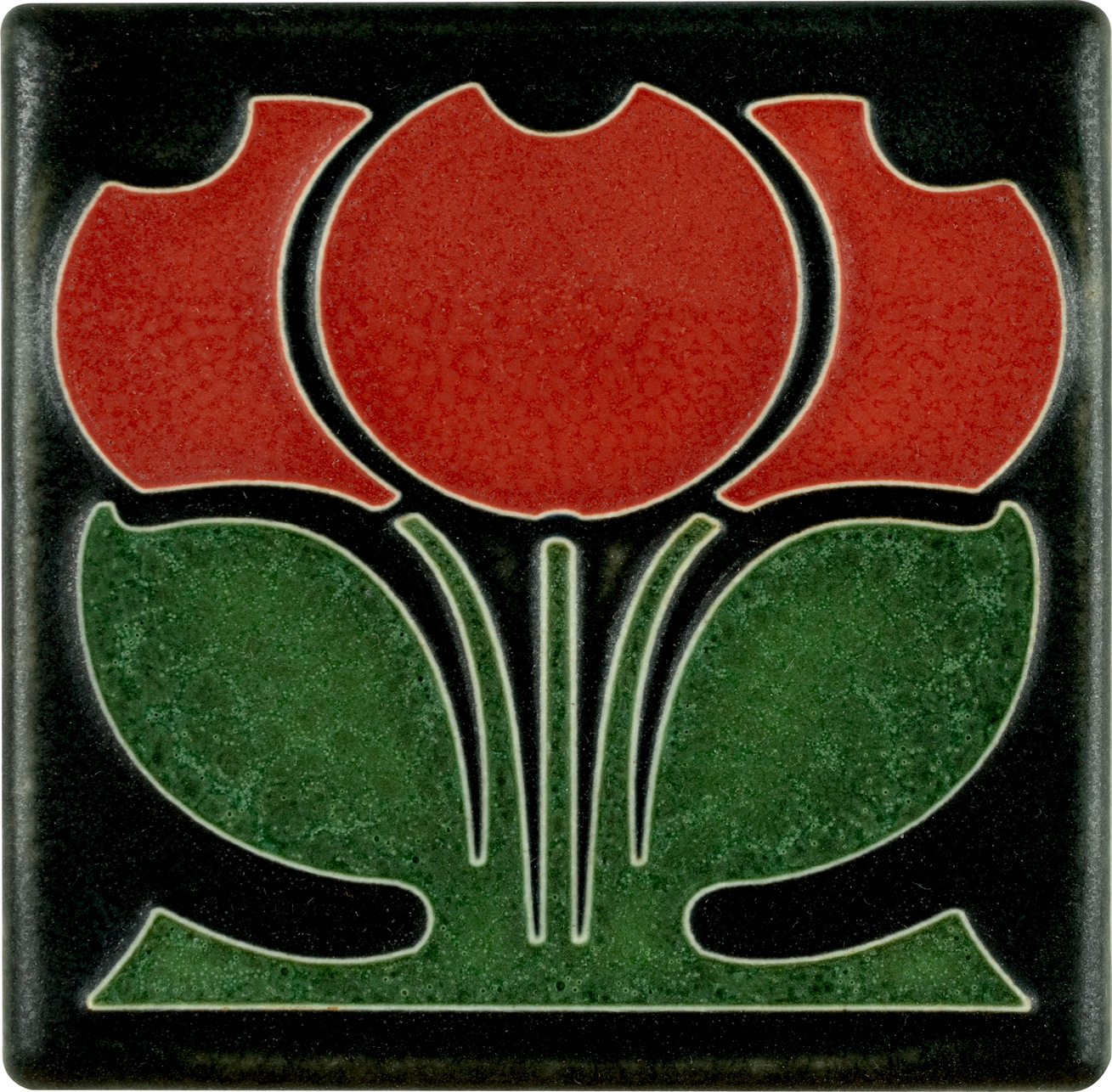 Celebrating its 30th year as a company, Motawi Tileworks creates handcrafted tile as art pieces for commercial and residential installation. The Michigan-based company frequently releases new designs and is known for its art tiles specializing in the styles of Art Nouveau, Arts and Crafts, and Midcentury Modern aesthetics. Motawi Tileworks is also licensed to produce art tiles based on the classic work of acclaimed artists Frank Lloyd Wright and Charley Harper.
Motawi Tileworks' art tile collection also features designs such as 6×8 Crown Quintet, 6×6 Zoom Blooms, 6×6 Barn Kitty—inspired by an original 1971 painting done by Charley Harper—and the recently debuted 6×8 Panda Panda, which was released in May 2022 as an homage to panda parenthood as part of its Charley Harper by Motawi line.
"It has been a pleasure working with the Charley Harper Art Studio for 10 years and interpreting these joyful, vibrant images," Motawi said. "Panda Panda joins a beloved collection of more than 30 Charley Harper art tiles."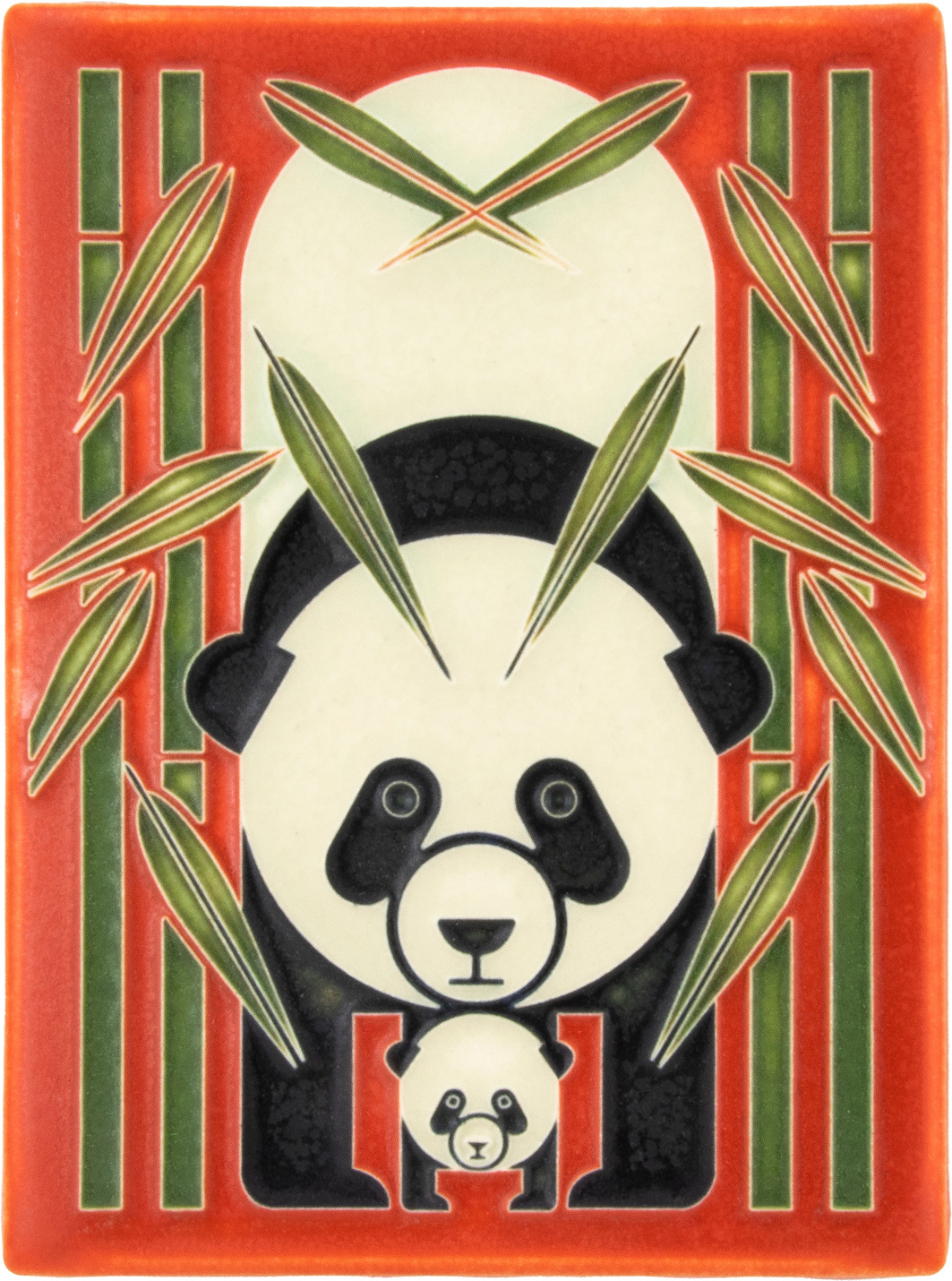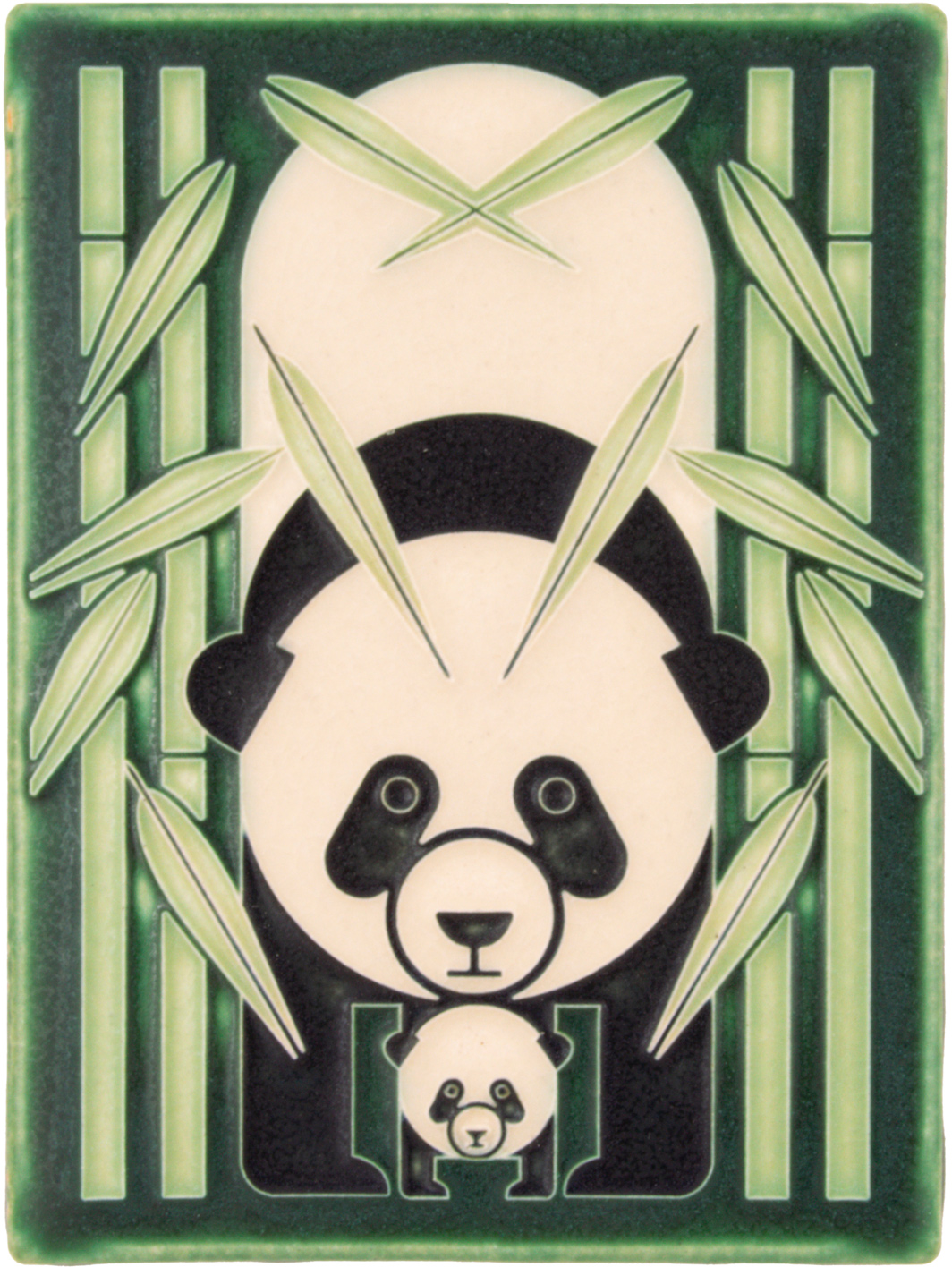 Before the company's establishment in 1992, Nawal Motawi would craft historically inspired tile out of her garage, later selling her artwork at the local farmer's market. Once her work grew in popularity, Motawi founded The Tileworks, now known as Motawi Tileworks, to meet the demands of her growing customer base. In present day, Motawi art tiles are sold in more than 300 locations around the U.S. and Canada, and can also be purchased online at motawi.com, or in the Motawi Gallery in Ann Arbor, Michigan.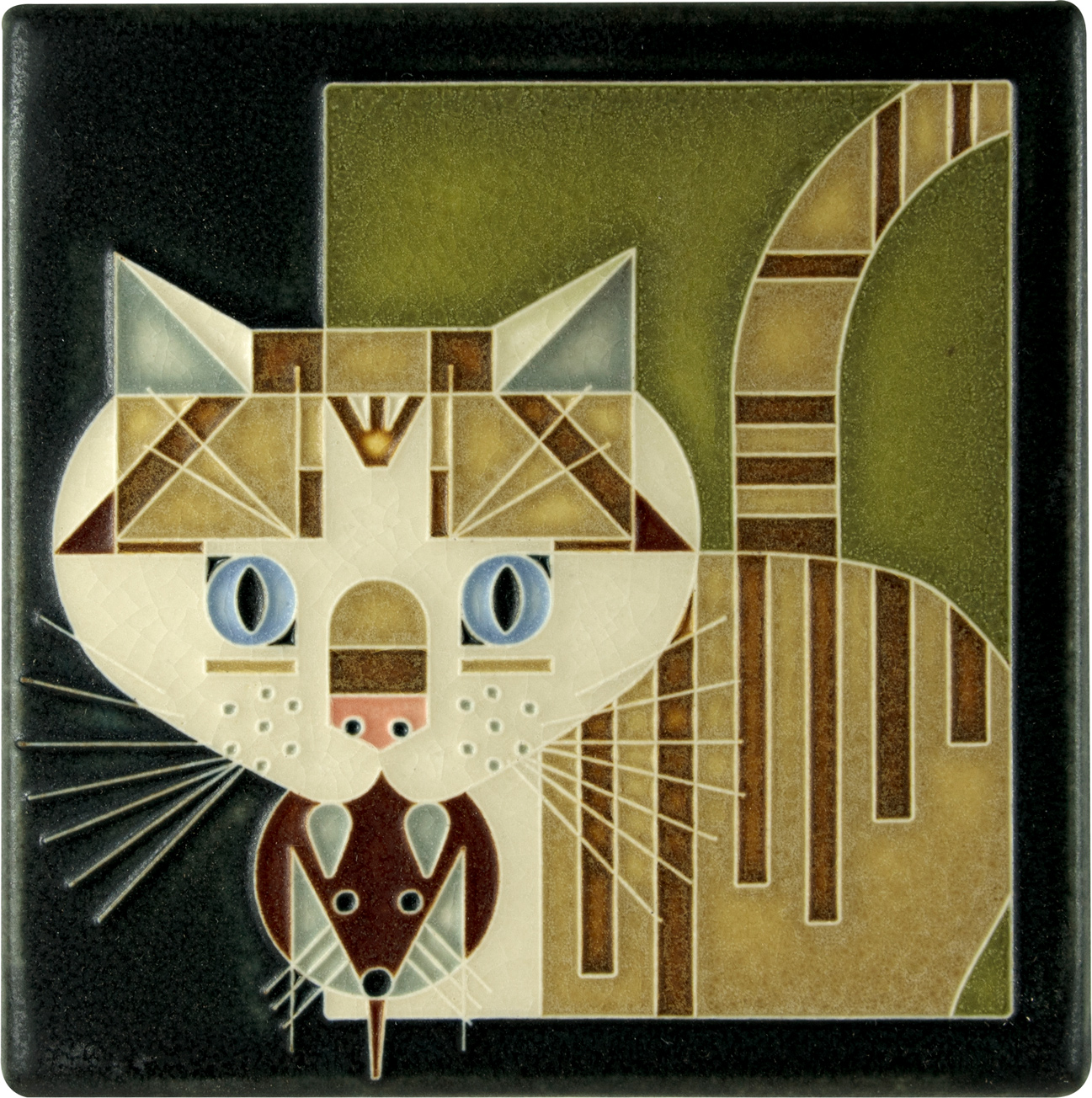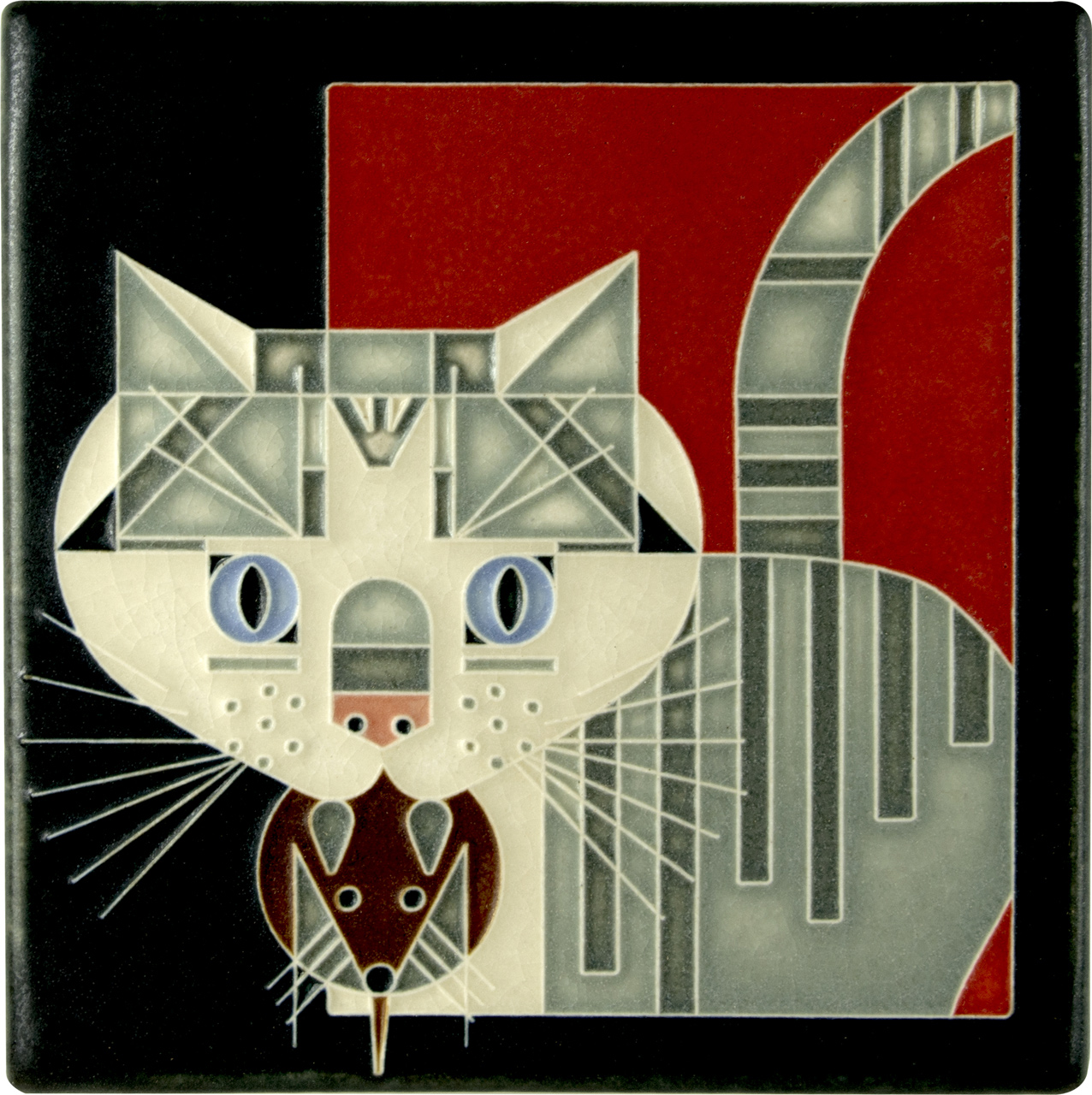 Text: Brenna Buckwald
Photography: Motawi Tileworks